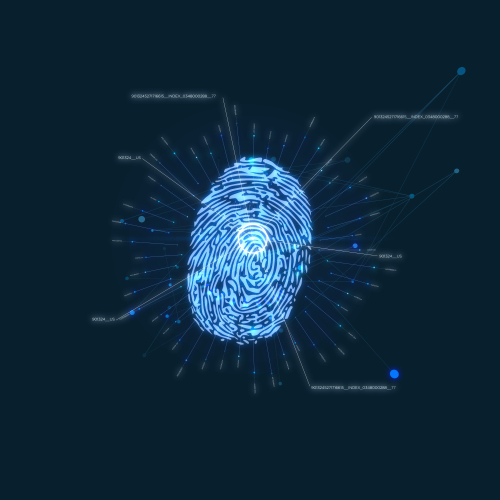 As one of the most well-compensated positions within the field, forensic animation has found its way to the top of the list of popular opportunities for animators. Outside of those who specialized here, however, the vast majority of the public remains unaware of what exactly the job is about. After all, even the title forensic animator sounds like a textbook example of an oxymoron.
DegreeQuery.com is an advertising-supported site. Featured or trusted partner programs and all school search, finder, or match results are for schools that compensate us. This compensation does not influence our school rankings, resource guides, or other editorially-independent information published on this site.
What Exactly is a Forensic-Style Animator?
Someone who works in forensic animation is in charge of utilizing their skills to recreate prior events such as accidents and crimes. Since they are usually tied to the law enforcement field, these individuals work directly alongside detectives who need to gain a better understanding of what transpired. So, whenever there is a lack of tangible evidence that can decipher a certain situation, animators may be called in to utilize fairly limited amounts of data to reconstruct the potential scenario.
A great example would be auto accidents that leave multiple casualties behind. Whenever there are no witnesses or video footage, figuring out what led to the wreck may be borderline impossible. Fortunately, even things like tire skid marks, types of bodily injuries, and vehicle damage can be enough for forensic animators to make a 3-D representation of what took place. Also, these experts can leverage any existing voice recordings to pair the animation with the audio and improve timeliness and accuracy.
Expert in Simulation
Although the official name of the job includes the word animator, someone who practices in this field is much closer to a simulator. Due to the lack of understanding from the general public, however, both terms tend to be practiced in synonymous ways. Unfortunately, there is very little truth to any saying that states how simulation and animation are identical. Someone who makes animation is not necessarily bound by any particular rules of the real world. Just consider, for instance, some of the most popular animation-based movies such as The Incredibles, Toy Story, and Beaty and the Beast.
Simulation, on the other hand, is meant to give a completely realistic depiction of something in terms of physics. That includes adhering to Newton's laws, gravity, principles of energy creation, and similar. This is why someone who works in forensic animation will rely on simulation whenever they are recreating previous accidents or crimes. One of the easiest and most vivid ways to depict the difference is as follows:
Animation is responsible for flying cars.
Simulation is responsible for cars that work exactly as they would in the real world.
Based on this, it is fair to say that every forensic animator will be an expert in simulation who knows how to use software such as X-Ways Forensics, EnCase, Registry Recon, The Sleuth Kit, Libforensics, or many others.
Highly Educated Professional
According to the Bureau of Labor Statistics, professionals who work as multimedia artists and animators need to obtain a bachelor's degree before entering the field. Doing so qualifies them for jobs that pay a median salary of over $72,500. Animators who decide to pursue forensically inclined jobs, however, can expect to earn quite a bit more. According to Paysa, these individuals earn salaries that range from $91,924 up to $101,963. The average pay falls right around the middle of the range at $95,403.
Surprisingly, however, their educational requirements do not differ. Whether someone decides to do traditional animation in Hollywood or work for a law enforcement agency, a bachelor's degree will usually be enough to get their resume in front of a recruiter. Hence why forensic animators are also accurately described as highly trained professionals who graduated from a four-year program of post-secondary studies.
Job Outlook
One of the main reasons why forensic animation is not extremely popular is the sub-par job outlook. The United States is currently home to almost 18,000 police departments and law enforcement agencies. Based on the aforementioned report from the Bureau of Labor Statistics, however, there are almost 72,000 full-time animators who have bachelor's degrees. Therefore, there is a very clear-cut discrepancy between the number of forensic jobs and individuals who would be eligible for them. Not to mention that many law enforcement agencies do not even hire animators because they do not engage in types of investigations that require simulations.
Additionally, utilizing animation to resolve crimes only takes place when tangible evidence does not exist. In the world where cameras and smartphones record nearly everything, though, such scenarios are becoming exceedingly rare. Therefore, the job outlook, which is noticeably below the average, is one of the main reasons why forensic animation has never reached the spheres of mainstream popularity.
Innovators
The last characteristic that must be given to every forensic animator is their innovation-oriented personality. Outside of investigating and making crime simulations, a lot of these experts work on developing software that helps with their profession. That means that they are building faster and more advanced simulation techniques that will help future generations of law enforcement specialists get through their investigations more efficiently.
Those who pursue development projects often work as freelancers or sole-proprietors. Doing so allows them to pick and choose what types of forensic simulation programs they want to build. Besides, most investors who provide capital for such ventures do not hire animators on a full-time basis.
Based on all of the previously mentioned characteristics, "the silent operative" is one of the greatest ways to label anyone who works within this field. After all, although they are solely responsible for helping figure out thousands of crimes around the world, law enforcement simulators seldom receive public recognition or praise. Regardless, they continue to leverage advanced technology to put an end to investigations that reach a dead-end. So, while forensic animators may be the last line of defense, not too many crimes will get past them.
Related Resources: