Many people would like to become animators, but they often wonder what an animator does daily. Animators create two and three-dimensional models and images that look like they move. Those images may be used on websites, in movies or television shows, in advertisements and other media venues. To accomplish this, there are several steps that a successful animator has to go through first.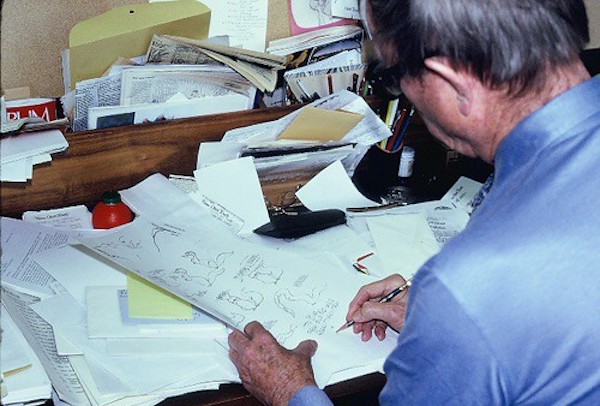 Image Source: Creative Commons
DegreeQuery.com is an advertising-supported site. Featured or trusted partner programs and all school search, finder, or match results are for schools that compensate us. This compensation does not influence our school rankings, resource guides, or other editorially-independent information published on this site.
Research
When an animator starts on a new project, the first part of what they need to do is research. They may need to research historical information, cultural information or other types of art to create realistic designs. Animators who work with human or animal designs may need to research how people or animals ambulate, express themselves or behave. Doing thorough research makes for a more realistic animated effect.
Use New and Proven Technology
To create realistic animated effects, animators need to be familiar with and adept at using the newest technology. This includes new software and apps for creating graphic and animated images and effects. They may work alongside the software or app developers to create tools that will be more helpful in their work. They may also work with older technology and media, including printed illustrations and handmade drawings and pair them with new technology to create animations.
Work With Others
While a lot an animator's work is done on their own, anyone who works in this field needs to be comfortable working with others. On a large project, there may be several or even dozens of animators working on animated effects and images. Animators will also need to work well with their clients to understand the client's mission and vision for the project and bring that vision to reality. Animators may need to communicate in person, orally over the phone, through voice chats and video calls and through writing in emails, chat windows and texts. Many animators use their funds to produce short-films to showcase their abilities.
Edit Work
According to the Bureau of Labor Statistics, an animator must edit their work as well as the work of others. Those edits may need to be performed at the request of clients, supervisors or other animators. Some of the editings include removing errors or mismatched activities, correcting color or pattern problems and editing disharmonious special effects such as skips or jumps in movement and motion.
Participate in Meetings
Meeting with clients, colleagues and supervisors is another important part of an animator's job. Meetings with clients may focus on project updates, reviewing the work and discussing timelines for the project. Meetings with coworkers and supervisors might include discussing how the development is going. Animators might also work with voice actors, game designers, directors and producers who are associated with movie or video game development, animation projects or television show.
Understanding what an animator's typical work activities include help a person decide whether or not this is a career path that would appeal to them. It also puts expectations or dreams of a future job into a more realistic vision of what working as an animator would entail daily. Knowing what an animator does makes it possible for a person to choose their educational and professional path for the future.
Related Resources:
What Degree Do I Need To Be An Animator?