Individuals with the talent to compete with some of the nation's finest animation artists who are looking for a job as an animator will have to be content living in an urban setting. Although some animators freelance, the most lucrative way to earn a living in this career is by working for an established and well-known company. Some of the nation's top cities for animation jobs not only employ artists in the film industry but in video gaming and other animation facets such as 3-D modeling and special effects. Most animators have degrees in art and specialties in some branch of computer science. Here are five of the best cities to work as an animator.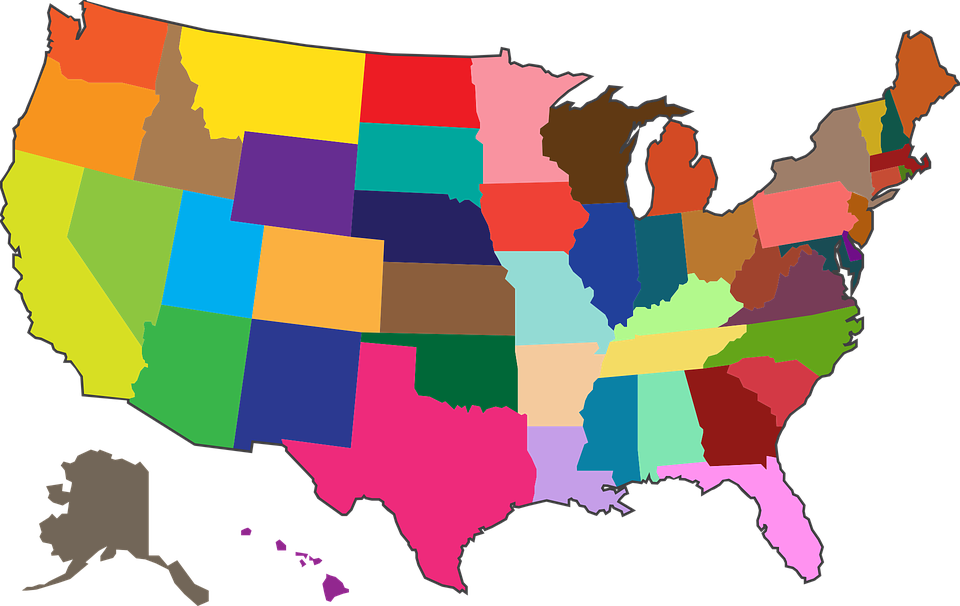 DegreeQuery.com is an advertising-supported site. Featured or trusted partner programs and all school search, finder, or match results are for schools that compensate us. This compensation does not influence our school rankings, resource guides, or other editorially-independent information published on this site.
New York City
New York is a big city and is globally important. It houses the second largest film industry in the country and the largest indie film business, according to Animation Career Review. There are many top animation studios in New York, but the city is also flush with game designers. The cost of living is high as well as salaries. Good animators with some experience under their belts might expect to earn an average salary of more than $72,520, according to the Bureau of Labor Statistics. Some of the industries located in the "Big Apple" that employ animators are the Ace and Son Moving Picture Company, Nickelodeon and Viacom.
Los Angeles
Los Angeles is a cultural kaleidoscope, and the opportunities for animators depend largely upon the neighborhoods where they live. The great thing about Los Angeles is that there are so many celebrities and famous studios located there. Disney Studios, MGM, Dreamworks, and others make their homes there and so do many "boutique studios." The average salary for animators in Los Angeles is $39 an hour, but salaries vary from the middle $60,000s to over $100,000. Competition for the big companies is brutal, and animators often have to start at the bottom and work their way up. Animators who stay the course can find themselves working with some big names and rubbing elbows with some famous individuals.
Chicago
Chicago is one of the country's cultural hubs. Theater in this city competes well with Broadway. Chicago has found its niche and caters to the midwestern population. It is extremely competitive; some have called it "cutthroat." It is, however, home to WB Games, a division of the Warner Brothers corporation, and Digital Kitchen, among others. Animators who work in Chicago can expect to earn an average salary of $68,000.
San Francisco
San Francisco is home to Silicon Valley. There are many opportunities for computer whizzes who can combine their IT experience with artistic talent. Additionally, San Francisco boasts one of the highest salaries for animators. While the cost of living is high, there are plenty of small cities around San Francisco in the Bay Area that house local animation and boutique studios. Salaries range from $90K to more than $100,000, which is significantly higher than the median salary for animators listed on the Bureau of Labor Statistics website. Two of the "big-gun" businesses hiring animators in San Francisco are Dolby Laboratories and Lucasfilm.
Austin, Texas
A surprise to many, Austin fills out this list. While New York is a world commercial and art hub, and San Francisco boasts a high-tech economy, Austin lays claim to some solid business and commerce including animation. Google, Apple, IBM and Intel all have headquarters in Austin. Additionally, Forbes named Austin as their top city for job growth. The city hosts the Austin Film Festival and the South by Southwest Festival and is also a "hotspot" for TV and movie filming. It is a backdrop for many music videos too. MovieMaker Magazine voted Austin as one of the ten best places to film in, and that includes all components of film-making. Animators, including flash animators, concept artists and others, are in high demand. They earn an average salary of $67,000. That is less than animators earn in New York or San Francisco, but the cost of living in Austin is lower as well.
The reasons for these cities to be cited vary. Some attract film industry jobs because they are global hubs, while others boast economies based on technology and "just make sense" as places for animators to work. Lists of cities where computer artists can get a job as an animator will vary, but these five cities seem to appear somewhere in all of them.
Related Resources:
What Degree Do I Need To Be An Animator?
What Can I Do With An Art Degree?