Do you want to fight high-stakes legal battles in the courtroom? How about hold people accountable in civil and criminal matters? Perhaps you would like to otherwise help people navigate the legal process as it pertains to business, adoption, immigration and many other types of matters. Your career goal may be to become a lawyer.
What degree do you need to be a lawyer? To practice law, you're going to need an advanced degree known as a Juris Doctor degree. You should also be prepared for a long process.
RELATED: What Is the Difference in Legal Studies and a Law Degree?
The education needed to become a lawyer takes a total of seven years, at the minimum. In addition to attending law school, prospective lawyers must pass the bar exam to acquire a license to practice law in any state.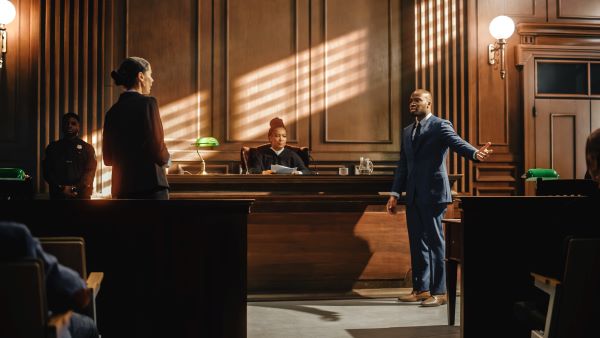 What Degree Do You Need to Be a Lawyer?
Lawyers in the United States must attend law school. To prepare for this role in the legal profession, law students where complete a graduate-level education that culminates in a Juris Doctor (JD) degree. It takes three years to earn your Juris Doctor degree.
Approved Law Schools
The law schools you apply to should be accredited by the American Bar Association. Many candidates apply to several American Bar Association (ABA)-accredited law school programs.
Getting into an accredited law school—and particularly, top law schools approved by the American Bar Association, according to U.S. News & World Report—is difficult.
To help them choose which law schools to apply to, students should read reports and journals that provide an overview of the best law schools.
RELATED: Top 25 Law Schools
What to Expect When You're Earning a Law Degree
Regardless of which law school you end up attending, your first year of study will likely cover similar coursework, according to the Law School Admission Council (LSAC). First-year students may take classes in the legal method, legal writing, civil and criminal procedure, criminal law, constitutional law, property law, contracts and torts.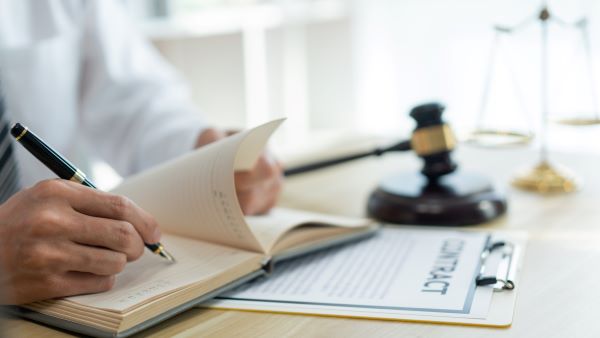 In addition to learning the factual information presented in their courses, first-year law students also learn how to use the case method approach to education and how to think like a lawyer. This means thinking critically and analytically about changing regulations and their underlying concepts.
Taking the Multistate Professional Responsibility Examination
At some point during your first year of law school, you will need to take the Multistate Professional Responsibility Examination. Nearly all jurisdictions in the United States require law school students to take the Multistate Professional Responsibility Examination. Minimum passing scores vary by jurisdiction but typically range from 75 to 86. The lawyers association website PSJD lists passing score requirements for each jurisdiction.
Law Students Are Too Busy Studying to Work
You should expect to spend many hours studying while attending law school. The doctoral-level studies required of law school students are a full-time commitment. Most law students don't have time to work to support themselves, much less earn the money to pay law school tuition. Applicants to law school should check into financial aid and other programs.
RELATED: 50 Top Scholarships for Law and Legal Studies Degrees
Keeping Your Grades Up During Law School
Law programs require a lot of dedication and study. As you're learning the skills for preparing legal documents and thinking through legal arguments, you must work hard to keep your grades up during your first year of law school. Not only is it important that you succeed academically, but you also want to continue to qualify for grants that can make your education more affordable.
RELATED: What Graduate Degrees Are There in the Study of Law?
Gaining Professional Experience in the Legal Industry
Consider working at summer internship programs in between law school terms. You will gain some experience and build business contacts that can help you when you graduate. While a law school degree is essential to work as a lawyer, law firms also prefer to hire new attorneys who have some real-world experience working in a law firm or another legal practice environment.
RELATED: 20 Non-Law Firm Jobs With a Law Degree
Preparing to Take the Bar Exam
After completing their degrees, law school graduates take the bar exam. You need to pass the bar exam before you can become licensed to practice law. Law school graduates shouldn't wait until the bar exam is approaching to start studying. The best way to prepare to take the bar exam is to begin studying months in advance.
RELATED: Is There Value in Getting a Master's of Law If I'm Already a Lawyer?
What Major Do You Need to Be a Lawyer?
The Juris Doctor may be the only degree you officially need to become an attorney, but you can't get to graduate school without first completing your undergraduate studies. Every law school requires a bachelor's degree from a university or college.
What Prospective Law Students Should Know About Earning a Bachelor's Degree
These degree programs typically take four years of full-time study to complete, but it's not unusual for students to take four-and-a-half, five or even six years to finish their bachelor's degrees, especially if they change majors during the course of their studies or are enrolled part-time.
Major Options for an Undergraduate Degree
Generally, you don't need a particular major or program of study to get into law school. Juris Doctor programs accept students from a wide array of undergraduate academic backgrounds, each of which offers its own benefits.
What to Know About Pre-Law Studies
Among schools that offer pre-law programs for undergraduates, pre-law isn't a distinct major.
Instead, this is a track through which students in any liberal arts major may choose to prepare for law school. This track often includes specific coursework, internship experiences and professional development and networking opportunities.
Necessary Courses for Law Students in Any Major
No matter what subject you decide to major in, it's a good idea to study English, government, history and public speaking. These courses will help you prepare for a law career. Philosophy, economics and mathematics are also important subjects to consider.
Preparing to Apply to Law School
During your last year in college, you should register to take the Law School Admission Test (LSAT). This is a standardized test that provides information about your acquired reading and verbal reasoning skills. The results of this test are used as one factor in determining whether you are accepted to law school. The test is offered several times a year at universities and colleges across the country.
Your undergraduate major and your GPA aren't the only factors that matter in law school admissions. Aspiring attorneys should get involved in student activities such as debate teams, student government councils and other organizations.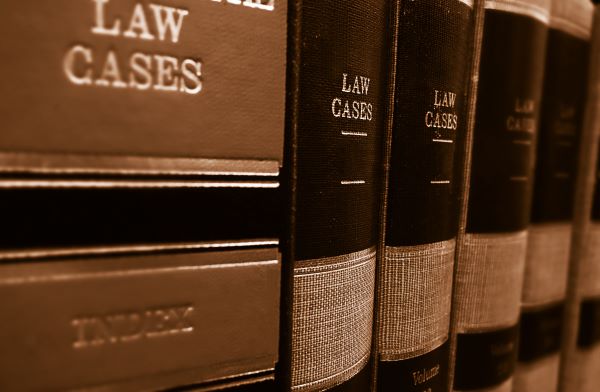 The Best Undergraduate Degrees to Become a Lawyer
Before they can attend law school, prospective law students need to earn an undergraduate degree. In that sense, rather than asking "what degrees do i need to be a lawyer," the better question may be "what degrees do you need to become a lawyer." One degree isn't enough.
What undergraduate degree do you need to be a lawyer? The type of undergraduate degree required to become a lawyer is called a bachelor's degree.
What major do you need to be a lawyer? Some undergraduate educational backgrounds are more common among prospective students seeking degrees than others. Still, you can leverage a bachelor's degree in any number of subjects to prepare for graduate school in the field of law.
RELATED: Is a Law Degree Helpful for a Career in Sports Management?
The Most Common Undergraduate Majors Reported by Law School Applicants
One way to answer the question "what major to become a lawyer" is to look at the undergraduate majors of recent classes of applicants to law degree programs.
During the 2018 through 2019 academic year, the LSAC reported on the number of law school applicants from more than 150 majors, as well as their average LSAT scores, their undergraduate GPAs, their acceptance rates into law school and other data. According to this report, the top five most popular undergraduate majors for law school students were the following:
Political science
Psychology
Criminal justice
English
Economics
What Do Law School Admissions Personnel Look for in Applicants?
Even more important than the undergraduate major you choose is how well you perform in your studies and what you gain from them.
Admissions personnel look at a student's university grades and test scores on the Law School Admission Test (LSAT) when considering them for a law degree program.
Ideally, whatever major you choose will equip you with strong critical-thinking skills. Your program of study should also prepare you for a curriculum and career path that requires a great deal of reading and writing of legal documents and case writeups.
Political Science
According to the Law School Admission Council, political science was, by far, the most popular major among law school applicants. Students with a bachelor's degree in this field account for upwards of 17 percent of law school applicants. More than three-quarters (77 percent) of these applicants got accepted into a law degree program.
RELATED: Why Does It Seem So Many People With a Degree un Political Science Go on to Get a Law Degree?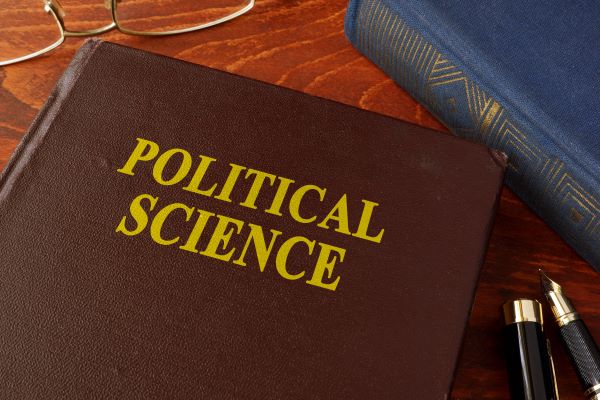 Students with a background in this subject tend to perform well on the LSAT admissions exam. They also develop a thorough understanding of the legal system, the judicial system and the lawmaking process.
RELATED: I Want to Be a Lawyer. Is a Degree in International Relations Going to be Helpful?
An undergraduate political science curriculum will typically involve coursework in subjects like American government, political theory, political analysis, comparative politics, public policy analysis, American constitutional law and legal process, American judicial behavior and contemporary political ideologies.
RELATED: Is the Study of Government Helpful for Me If I Want to Be a Lawyer?
Psychology
Among individual majors—those that were not seen so infrequently that they were lumped into the category of "other"—psychology is the next most popular educational path for aspiring attorneys. There were 3,850 law school applicants with a bachelor's degree in psychology for the 2018 through 2019 school year, compared to 12,967 applicants with a political science degree. Of the psychology majors who applied to law school that year, 2,482, or more than 64 percent, were accepted.
Psychology is the study of thinking and behavior, so it makes sense that developing a strong foundation of knowledge about how people perceive information and why people act the way they do can help you succeed in the study and practice of law. Your knowledge of psychology can help you understand how to put together convincing legal arguments, whether you're handling criminal matters or civil ones.
Psychology is a popular major in general—not just among aspiring lawyers—with 103,801 students earning bachelor's degrees in this area during the 2017 through 2018 school year, according to the National Center for Education Statistics. Plenty of undergraduate psychology majors go on to pursue careers in other areas, so students won't feel out of place pursuing this program of study even though they don't plan to become psychologists.
Criminal Justice
If your legal interests lie in the area of criminal law, you might think a bachelor's degree in criminal justice would be an ideal choice for preparing to go to law school.
RELATED: What Classes Will I Take in a Criminal Justice Degree?
This major is almost as popular among law school applicants as psychology. For the 2018 through 2019 school year, 3,673 applicants to law degree programs reported having a bachelor's degree in this field.
RELATED: Is a Law Degree Helpful in Getting a Job in Criminal Justice?
However, aspiring legal professionals who choose this major are significantly less likely to get accepted to law school. Just over 50 percent of applicants with this background were accepted.
RELATED: Top 10 Graduate Degree Programs in Criminal Justice
It's no coincidence that, on average, applicants with this background report considerably lower scores on the LSAT compared to applicants from other academic backgrounds that also boast higher law school acceptance rates.
RELATED: What Is the Difference in a Degree in Legal Studies and Criminal Justice?
English
Studying English literature has long been a popular choice among students intending to go to law school. That trend is still going strong, with 3,402 of the 2018 through 2019 applicants reporting this program of study.
If you want to go to law school, you must be willing to undertake a curriculum filled with intensive reading and writing demands. Majoring in English is good practice for this path. Your coursework in literature will also require you to develop your analytical skills, critical-thinking skills, vocabulary and logical reasoning skills, which are critical for success as an attorney.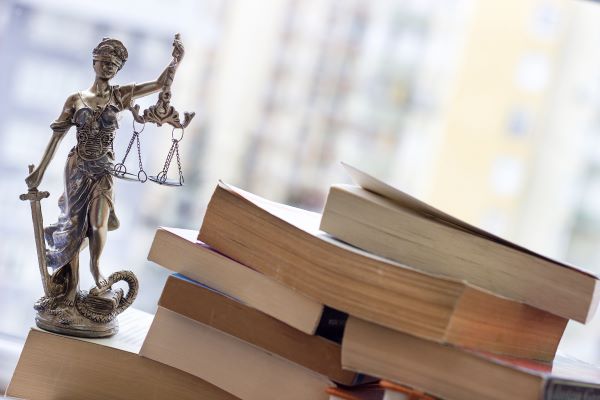 Economics
Economics majors report earning high LSAT scores. More than 69 percent of the 3,235 law school applicants with this major were accepted into a program.
This makes sense when you consider that economics is the study of the production, distribution and consumption of resources like wealth, goods and services and human behavior in the face of decision-making regarding resources.
Majoring in economics requires students to develop analytical skills that can be applied to quantitative and qualitative situations, both of which you may encounter in the practice of law. For example, if you work in an area of tort law such as personal injury, you might use your quantitative analytical skills to calculate a client's damages. You would also use your qualitative analytical skills to put together compelling theories of negligence to prove liability on the part of the defendant.
Ideally, aspiring lawyers will decide they want to pursue this career by the time they are in high school. The earlier on aspiring legal professionals so begin working to achieve the strong grades, impressive involvement in extracurricular activities and good study habits, the better. These characteristics can help future law school graduates get into the best colleges and universities for undergraduate study and get on the path to a legal career.
What to Expect From a Career in Law
What degrees does a lawyer need? Although a Juris Doctor degree is essential, the next steps depend on how you want to use your legal education. Once you finish law school and earn your lawyer degree, you will need to determine which type of lawyer you want to be.
For this reason, students hoping to become a lawyer often ask questions like:
What degree do lawyers need to become prosecutors?
What degree do you need to be a lawyer who works in criminal defense?
What degree do you need to become a lawyer who handles corporate law?
What degrees do you need to be a lawyer who works in personal injury law?
What degrees do lawyers need to work in family law?
What degree does a lawyer need to work in immigration law?
What degree is needed to be a lawyer who works in intellectual property law?
What degree for lawyer handling mass tort and class action cases?
The legal system offers a variety of career opportunities. Some attorneys are general practice lawyers and handle all kinds of legal matters. However, many attorneys focus on building experience and a reputation in the practice of certain types of legal matters.
Work for Attorneys in the Criminal Legal System
You might become a criminal defense lawyer if you want to represent people charged with crimes.
Lawyers who are hired by the government to pursue criminal charges against individuals are known as prosecutors.
Careers for Lawyers in the Civil Legal System
Many legal matters pertain to civil, rather than criminal, law. Examples of areas of civil legal practice include real estate law, personal injury law, divorce law and business law. Law school gives you the foundation you need to pursue work in any type of law. As you gain experience in legal practice in one or more of the different specialties of law, you become more knowledgeable about the intricacies of complex legal matters in these areas.
Should You Focus Your Legal Practice?
Generally, focusing on specific areas of law will make you better suited than a general practitioner to help clients resolve more complicated legal issues within those specialties.
If you're planning to choose a branch of law to focus on in your career, make sure that you select an area of law that coincides with your interests, skills and personality.
Choosing an Area of Law That Fits Your Personality
For individuals who can't bear the idea of having to represent a client accused of committing a heinous crime, criminal defense work is not the right fit.
Similarly, if you're thinking of working in an area of law in which you regularly assist clients dealing with painful situations—like personal injury law, wrongful death law, estate law or family law—then it's going to be especially important that you show compassion. Law school graduates who want to practice law in these areas must act with empathy. On the other hand, being compassionate and having strong emotional intelligence are less essential if you are primarily interested in handling matters involving corporate law and business contracts, tax law or intellectual property protection.
Finding an area of law that fits you, as an individual, is integral to your long-term happiness and success in your career.
Employment and Earnings for Attorneys
The median salary for attorneys was $127,990 per year, as of 2021, according to the United States Bureau of Labor Statistics. The job outlook for this career path is also positive, with the Bureau of Labor Statistics expecting opportunities to increase by 10 percent between 2021 and 2031, resulting in a total of 80,200 new job opportunities.
Related Resources:
What Jobs, Other Than Being a Lawyer, Will Having a Law Degree Help Me?
What Degree Do You Need to Be a Paralegal?
What Degree Do I Need to Become a Judge?