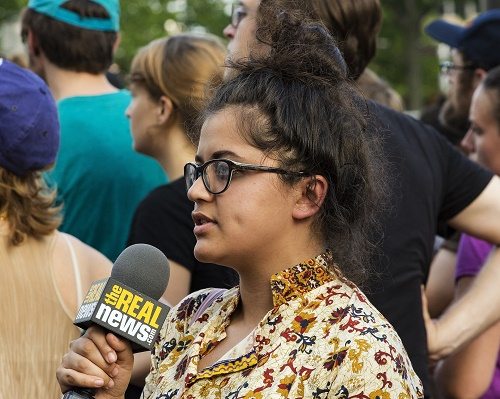 IMAGE SOURCE: Pixabay, public domain.
Before you commit to studying a subject such as media and communications – even at one of the schools known for offering the best journalism degrees – you should be aware of the career paths available. Having a degree in journalism can prepare you for any number of possible occupations, but students should keep in mind that many of these careers are competitive. Being aware of your options now can help you decide early on what you want to do with your degree and make sure that you're taking the classes and experiential opportunities that can help you prepare for your desired role.
Reporter
Perhaps the most direct career path from a journalism degree is a job as a reporter. Reporters and related occupations such as correspondents and news analysts investigate news and events and share the information they uncover. Reporters, often called journalists, report news through various media, including print newspapers and magazines, websites and radio and television broadcasts, the United States Bureau of Labor Statistics (BLS) reported.
Writer
Due to the major's focus on research and writing, a degree in journalism can be excellent preparation for a career as a writer or author, according to the BLS. While all writers have the basic job duty of creating written material in common, there are many different types of professional writing. You may draw on what you learn in a journalism degree program to create advertising copy, long-form marketing and promotional content, biographical profiles or books, blog posts, song lyrics, plays and screenplays or novels and short stories. Of course, some of these types of writing are more likely to lead to a job than others. You might be able to work for an advertising agency or an in-house marketing team as a copywriter, whereas an aspiring novelist or poet is unlikely to be paid for their writing prior to getting pieces published.
Editor
As a journalism major, you will not only study the art of writing, but also the process of editing written text. You might find work as an editor in an environment such as newspaper publishing, book publishing, professional services, civic and grantmaking organizations or educational services, the BLS reported. Editing the written word requires more than one set of skills. Copy editors must be good at proofreading text and correcting grammatical and spelling errors. Managing, executive and assistant editors may handle big-picture decisions, such as what stories and events writers cover and what angle or approach they take to reporting on the subject.
Public Relations Specialist
Another way you can use your journalism background is in the field of public relations, the BLS reported. Public relations specialists manage the public image of a company or organization, in large part by working with the media to attain favorable publicity. Public relations professionals who have the research and writing skills of a journalist and a solid understanding of how the media works and what editors and journalists are looking for will thrive in this field.
These four roles represent just a handful of the career opportunities you could explore with a degree in journalism. You can use the versatile skills you learn in such a program, like research and written communication, to raise money for charitable organizations, earn a professional or graduate degree or run a business. Taking courses in subjects that are most closely related to your career plan and finding relevant internship opportunities can help you gain some specialized knowledge and abilities so that you will stand out from the crowd of job applicants.