0Are you interested in fish, sea turtles, crabs, marine mammals and other kinds of aquatic life? Do you love visiting your local aquarium? The marine biologist career might appeal to you. Marine biologists are biologists (or wildlife biologists) whose area of expertise is marine animals or organisms. A formal education is essential for aspiring marine biologists. Marine biology programs that can prepare you to become a marine biologist exist at several schools in both undergraduate and graduate study options. At other schools, an aspiring marine biologist might major in general biology, zoology, ecology or other animal sciences, like other types of zoologists and wildlife biologists would.
What Is Marine Biology?
The term "marine biologist" refers simply to scientists who study marine organisms, or living things that dwell in the sea.
Biology is the branch of natural science that is concerned with the study of life and living organisms. The identifier "marine" specifies the focus of this branch of biology as organisms that have to do with the ocean or the sea. Marine biologists study a variety of marine organisms, collecting biological samples and observing these organisms in their environments.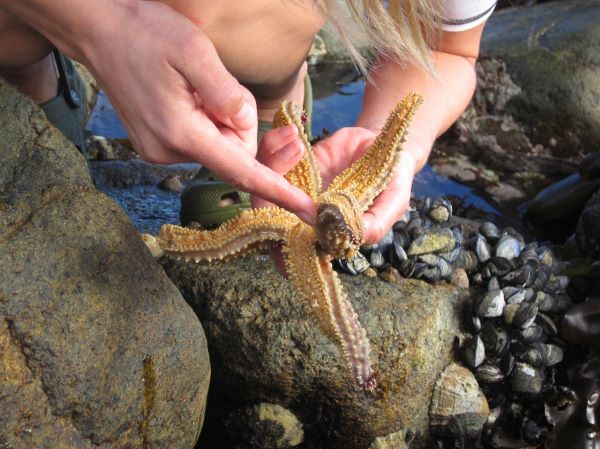 What Types of Marine Life Are There?
Marine biology may sound like somewhat of a narrow field, since students and scholars only focus on ocean life. However, marine organisms are vast, diverse and highly interesting.
Some of the types of marine life that marine biologists study include:
Fish of all kinds
Sharks
Octopuses and squids
Stingrays and manta rays
Marine and aquatic reptiles like turtles, crocodiles and marine iguanas
Marine mammals like seals, sea lions, dolphins and whales
Marine birds, like penguins, puffins and pelicans
Aquatic plants, like seaweed, algae and coral
Marine microorganisms, like fungi, bacteria and protozoans
Some of these areas of specialization have specific names. Someone who studies wild fish, including sharks, is called an ichthyologist. Teuthologist is the term for experts in cephalopods – in other words, octopuses and cuttlefish. Marine mammals, like dolphins, are the focus of cetologists, experts in marine mammalogy.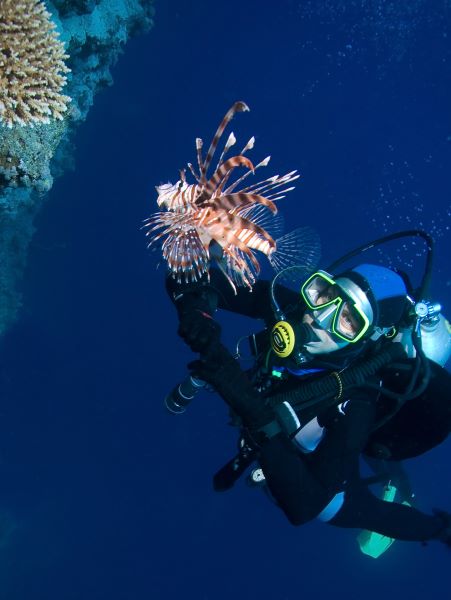 Additionally, marine biologists may focus on the aquatic species that exist in other types of animal species. For example, some malacologists study aquatic mollusks like clams, although others study snails found on land. Herpetology encompasses the study of all reptiles and snakes, although only certain ones – like marine iguanas, saltwater crocodiles and sea turtles – might appeal to a marine biologist. Most ornithologists, or experts in birds, are concerned with non-aquatic life, but those who focus on studying and observing penguins may fit into the category of marine biologist.
Marine biologists often study certain species of marine animals and organisms. An individual scientist in this field may be an expert in sea turtles or dolphins, for example. Some marine biologists focus on other areas of specialization, like marine ecology or marine biotechnology – the technological development of products and services, such as medications and other chemicals, using biological materials and processes acquired from marine environments.
What Do Marine Biologists Do?
In their work in the scientific study of marine life, marine biologists routinely perform work like the following:
Collect data in the form of biological samples and specimens
Conduct scientific experiments to produce more data to analyze
Analyze empirical data
Observe sea creatures in their natural environments like coral reefs or in controlled environments like tide pool exhibits
RELATED: The Top 10 "Green" Careers for Nature-Lovers
Some marine biologists study ocean life purely to advance our knowledge of the amazing and often mysterious creatures that live in the sea. Other marine biologists may apply their knowledge to efforts to make a difference. For example, marine biologists may put into place ecological restoration methods to help rebuild damaged marine ecosystems, restore dwindling marine populations and address the negative impacts of human activity on our oceans.
Where Do Marine Biologists Work?
Marine biologists work in a variety of settings. Any company, organization, institution or authority that sees value in better understanding marine organisms may have a good reason to hire marine biologists. Academic institutions – research colleges and universities – hire marine biologists to not only teach the next generation of scientists in the field but also to conduct cutting-edge research.
Coastal authorities and other state and federal government organizations need marine biologists to undertake research, facilitate conservation efforts and educate the public. Scientific laboratories and companies operating in research and development in the scientific and technological services sphere benefit from the work of marine biologists, as do companies involved in fisheries management and those with responsibilities in environmental compliance. Charities that focus on the protection and conservation of marine life and aquatic ecosystems employ marine biologists, as do aquariums.
Some marine biologists travel to faraway areas to conduct fieldwork and observe rare species in their natural habitats. Others stay close to home, spending most of their time in laboratories, offices or aquariums or marine study centers. Finding out what is expected of you for any marine biologist job you are considering is essential. Jobs that require a great deal of fieldwork may mean being away from home for long stretches of time and weathering rough seas, temperature extremes and other harsh environmental conditions. These roles aren't for everyone. Still, if you're the kind of person who isn't bothered by these conditions, a job with little fieldwork may seem boring.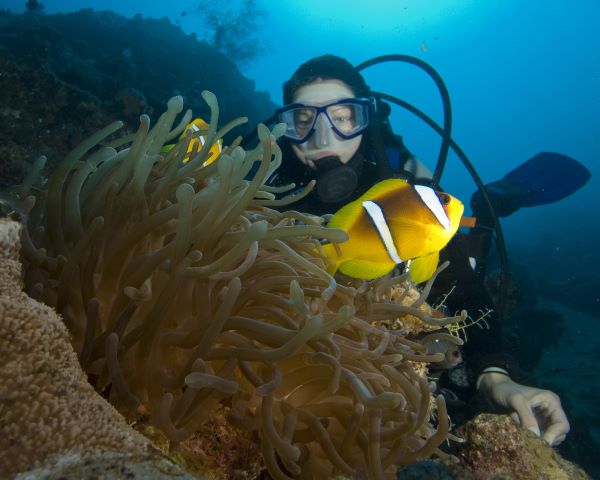 Having some idea of what you want to do within the field and where you want to work with your degree before pursuing marine biology studies can be valuable. Marine biologist education requirements vary depending on what exactly you want to do in the field. Figuring out your ultimate career goals can help you follow the right path to become a marine biologist.
The Degree Level Required for a Marine Biologist
A formal college education is a non-negotiable requirement for most marine biology jobs. Even for the most entry-level jobs in the field, some amount of study is needed. The more complex your research or the more extensive your job responsibilities as a marine biologist, the higher the level of education required is likely to be.
Students can pursue a marine science or marine biologist degree at any level of postsecondary study you can think of, from associate's degrees all the way up to PhDs. Generally, you're going to need a minimum of a bachelor's degree to find employment in even entry-level marine biologist roles. Among industry experts surveyed on the level of education needed for a biologist career, 57 percent of respondents felt that a master's degree is necessary for new hires in the field, according to O*NET.
Associate's Degrees in Marine Biology
On their own, two-year degrees in marine biology offered by junior colleges and community colleges typically won't qualify you to work as a marine biologist. You may, however, be qualified to work in some entry-level biological technician roles.
Zoologists and wildlife biologists who start their careers by pursuing an associate's degree must complete an additional two years of full-time study to finish their bachelor's degree. The main benefit of pursuing an associate's degree first is paying the lower tuition rates of a community college (instead of a four-year college) for the first two years of your studies.
The curriculum of an associate's degree program in marine biology typically covers the introductory and foundational coursework for undergraduate marine biology studies. Much of your coursework in an associate's degree program will focus on meeting your general education requirements.
A Bachelor's in Marine Biology
A bachelor's degree is the minimum level of education typically required for marine biology jobs, according to the United States Bureau of Labor Statistics (BLS). Don't aim any lower than a baccalaureate degree if you want to become a marine biologist.
The coursework involved in undergraduate studies in marine biology at the bachelor's level goes deeper than what you would find in an associate's degree in marine biology program. Students have the opportunity to take more advanced and specialized courses in their area of expertise.
Marine Biology Graduate and Doctoral Programs
In graduate school programs, students delve deeper into more advanced coursework and more opportunities for independent research. Graduate students in master's degree programs conduct their original research in service of writing a master's thesis, while doctoral students put their independent research findings into a dissertation.
A master's degree program is an excellent choice for a marine biologist who wants to work in non-academic industry roles. Master's degree programs often allow students to pursue specialization tracks so that they can develop a depth of knowledge in their unique areas of interest. Many marine biologists pursue a master's degree in marine biology to enhance their career opportunities, even though the United States Bureau of Labor Statistics reported that a graduate degree isn't strictly necessary for becoming a marine biologist.
The highest level of study is the doctorate level. The doctoral degrees awarded in marine biology are Doctor of Philosophy, or PhD, degrees. Completing PhD programs can help a student prepare to become a marine biologist in high-level research roles and in academia.
Coursework in Marine Biology Programs
When you major in marine biology, you can expect to take certain courses. Aside from your general education classes, you should expect to complete coursework in general biology and specialized marine biology subjects.
RELATED: Highest Paying Jobs With a Biology Degree – Degrees in Biology – Majors & Careers
Students of marine biology will likely take classes like the following:
Cell biology: The branch of biology that focuses on the structure and function of cells, the fundamental unit of life that forms all living tissues and organisms.
Molecular biology: The branch of biology that focuses on the physical and chemical structure of the cellular molecules that execute and are involved in a range of biological activities and processes.
Marine chemistry: Also called ocean chemistry, the scientific study of the chemical composition of the ocean and its chemical processes.
Marine ecology: The study of marine environments and how animals interact within ocean ecosystems.
Biological oceanography: The scientific study of ocean organisms and their biological processes within their natural environment.
Scientific research and lab methods: Research is an important part of the study of marine biology. Students learn how to design experiments and collect and analyze research data. Some students of marine biology engage in independent research, especially at the graduate degree levels.
Computer science: It isn't only courses with a specific marine science focus that marine biology students need. Studying computer science helps marine biologists model, simulate and analyze data using modeling and biostatistical software programs.
The core curriculum of many degree programs in this field begins with introductory and foundational courses in biology and oceanography. By the completion of their bachelor's degree programs, students take courses at intermediate and advanced levels of study.
Electives in Marine Science and Biology Programs
Elective courses may make up a good chunk of your curriculum degree programs in marine biology. For example, if you're interested in studying animals like dolphins, whales and seals, you might take a class in marine mammalogy or marine mammal biology. If your interests have more to do with plants than with animals, some electives to consider include general botany and medical botany.
RELATED: What Are the Best Degrees for Animal Lovers?
Some of the more specialized electives students might encounter in the field of ocean science include the ecology of arctic marine vertebrate animals, salmon and trout behavior, sustainable practices in fisheries and diseases that affect aquatic organisms.
Fieldwork for Aspiring Marine Biologists
To perform well in a marine biologist role, particularly one that involves a considerable amount of fieldwork, you need more than purely theoretical knowledge. You must know how to apply that knowledge, not to mention how to use equipment ranging from laboratory equipment to boats and scuba diving gear.
Because of these requirements, experiential learning is crucial for marine biologists. Programs often include some sort of practicum or fieldwork experience. Undergraduate students, in particular, are encouraged to participate in internships that provide both college credit and hands-on experience studying marine ecosystems and organisms. Some of the environments where students might seek internship opportunities include zoological parks and aquariums, conservation societies, nonprofit research organizations and government organizations.
Students may choose to study abroad to gain the opportunity to complete fieldwork in other geographical regions that are home to different kinds of aquatic life.
Preparing for a Marine Biology Education in High School
It's not uncommon for aspiring scientists to know at an early age that they want to study ocean life for a living. Marine biologist is a dream career ambition for many high schoolers – which means that prospective biologists can start preparing themselves for this educational path and career early in life.
As you might assume, marine biology degree programs include a great deal of science coursework. As such, having a solid educational background in the sciences even before you get to the college level will put you on the path to success.
High school students should take laboratory courses in biology, chemistry and physics and should consider whether taking Advanced Placement (AP) courses in these subjects makes sense for them. Where possible, high school students should enroll in any courses that are offered in areas like environmental science and ocean science. Additionally, mathematics courses like precalculus or calculus and statistics and probability can prove valuable.
It isn't only through their actual coursework that high school students can prepare for a career in marine exploration and research. Taking a free career test can help you narrow down your professional interests, and participating in summer programs at aquariums, universities, research centers and federal government entities can help you gain relevant experience in the field even before you get to college.
What Skills Do Marine Biologists Need?
By the time students graduate from degree programs in marine biology, they should have developed practical skills in the use of research equipment and computer software programs. Since many marine biologist jobs involve at least some work out in the field, it's important for workers in this field to have strong outdoor skills and survival skills, according to the Bureau of Labor Statistics.
RELATED: 30 Great Outdoor Jobs Requiring a College Degree
Research is an important part of the marine biologist occupation. Thus, students must develop research skills that include knowledge of research protocols, experimental design and methods of accurately gathering and analyzing data.
Technical and "hard" skills are needed to become a marine biologist, but so are "soft" skills and non-technical qualities. For example, a marine biologist needs strong critical-thinking skills, problem-solving skills, interpersonal skills and communication skills. Strengths in professional science writing, in particular, are important for this occupation. Once a marine biologist makes a discovery, they must present their conclusions to the scientific community, usually in the form of a written article published in peer-reviewed academic journals.
For marine biologists, a passion for lifelong learning is critical. Research in the field is constantly producing new knowledge of sea life and animal behavior in a marine environment. Through their formal and informal ongoing learning efforts, zoologists and wildlife biologists don't only keep up with the latest updates in the field but also continue to cultivate their soft skills and technical skills in professional development.
Additional Resources
What Jobs Can I Get with a Biology Degree?
What Degree Does a Marine Engineer Need?
I Feel More Comfortable in a Lab. Will I Have to Teach as I Get My Master's in Biology?
What Degree Do I Need to Become a Zoologist?
Are There Programs Where I Take My Master's and Ph.D. in Biology Simultaneously?
Highest Paying Degrees in Biology – Majors & Careers