If you have key skills in using computer technology and an interest in building a career around your tech-savvy qualities, you may want to consider a career as an information technology specialist.
To become an IT specialist, you need technical skills above all other qualifications. However, a college degree in computer science or IT, hands-on experience working with computers and professional certifications can all put you on the path toward career advancement. For the best job opportunities in the IT specialist field, you should plan to pursue at least an associate's or bachelor's degree.
RELATED: Top 20 In-Demand Information Technology Careers
What Is an IT Specialist?
 Information technology specialist is a broad occupational group that encompasses any professional working in the IT field.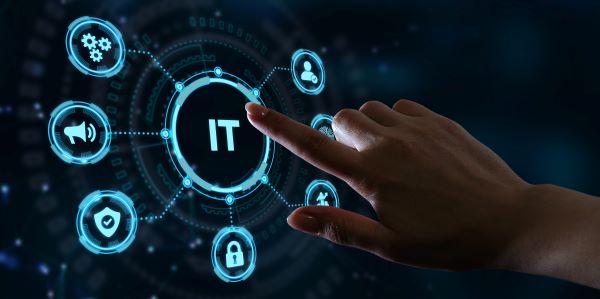 The job duties for which an IT specialist may be responsible encompass planning, designing, installing, setting up, configuring, maintaining, upgrading, troubleshooting, repairing and generally managing computer-based technology systems.
A variety of types of information technology specialists perform work that includes managing hardware and software components of computer networks, databases and information systems more generally. Computer hardware refers to the physical components of computer and IT systems, while software refers to the programs and applications through which computers and mobile devices perform tasks.
Where Does an IT Specialist Work?
Information technology specialists work in a variety of settings. Large corporations and organizations today generally have their own dedicated IT department. Even small businesses have technology needs. You might find work in information technology services companies and firms. Nonprofit organizations and government agencies also hire IT specialists or contract with computer technology firms. A highly experienced information technology specialist may even launch their own information technology services firm and assist companies in meeting their IT needs through contract work or consulting services.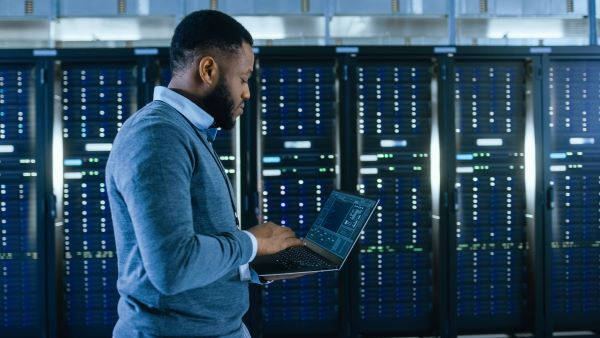 Depending on the nature of their work, an information technology specialist may work in a central office location, remotely from their own home office or on-site at a company's or client's location. IT specialists who work in customer-facing roles, like technical support, may work at a call center or help-desk customer service department.
No matter what role you wind up in as an information technology specialist, you can expect to spend much of your workday using computers and related equipment. Some information technology specialists eventually move into management roles like computer and information systems managers.
What Skills Does an IT Specialist Need?
For a career in information technology, having strong technical skills is the most important qualification. However, possessing other skill sets can often bring value to an information technology specialist role.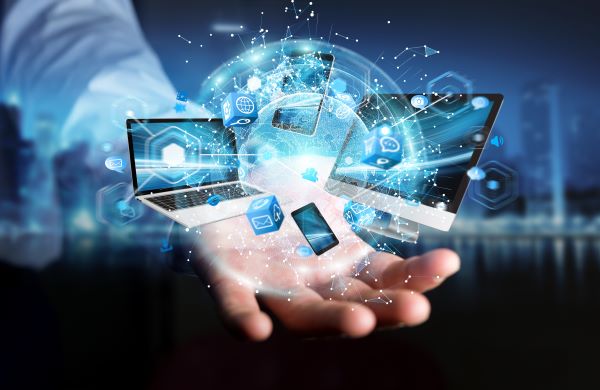 All information technology specialists need strong analytical skills. Whether they are designing computer architecture for new information systems or attempting to troubleshoot a user's frustrating technical difficulties, IT specialists rely on their analytical skills to evaluate the needs they are trying to address and the problems they are trying to solve and to identify and implement strategies and solutions.
You might think of IT as a solitary occupation that primarily involves you working with computers, not people. In reality, an information technology specialist needs excellent interpersonal skills and communication skills, too. User support roles naturally involve a lot of listening, customer service and written or oral communication.
Even in less customer-service-oriented roles, an information technology specialist needs to be able to listen to and understand their company's or client's needs and problems and be able to convincingly explain their solutions, even to people who are less tech-savvy. Information technology specialists work in different areas, and being able to collaborate and communicate with other IT professional contacts who have different areas of expertise is critical for getting jobs done efficiently.
Types of Information Technology Specialists
If your goal right now is to be an information technology specialist, you may want to narrow your focus a little bit. There are several different roles within the IT specialist field.
Computer Support Specialists
Computer support specialists are the IT professionals who are responsible for maintaining and troubleshooting a company's computer systems. There are two major types of computer support specialist jobs, according to the United States Bureau of Labor Statistics (BLS).
Computer network support specialists perform these tasks in regard to the connected computers and devices that make up network systems. Computer users support specialists, sometimes referred to simply as "technical support," focus on providing technical support to users – some of whom have only basic technical capabilities.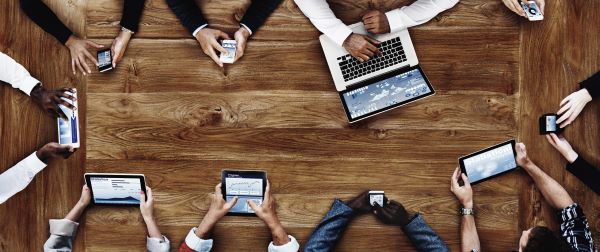 Salary Potential
Computer user support specialists are the lowest-paid information technology professionals, with the BLS reporting a median annual salary of just $49,770 in 2021, the BLS reported. Computer network support specialists earned somewhat higher wages, with a median salary of $62,760.
Web Developers
Some information technology specialist roles emphasize web development, or the design, implementation and management of websites on the Internet. Developing a website is more than just designing its appearance. It requires using a thorough knowledge of programming language to write the code that creates the technical features of the site, including its layout, format, basic framework and functionality.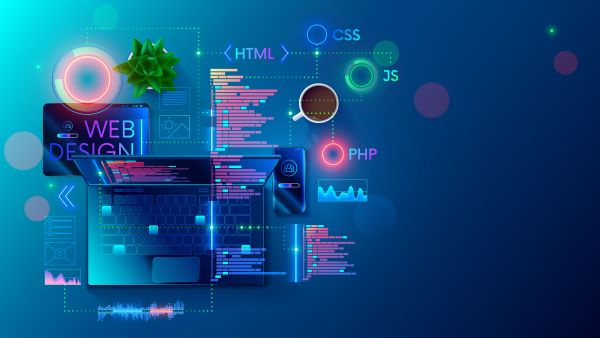 Salary Potential
For web developers, the BLS reported a median salary of $77,030 in 2021.
Network and Computer Systems Administrators
Who is in charge of the day-to-day administration and operations required to keep computer networks up and running? This job belongs to network and computer systems administrators.
Computer systems and network administrators assess a company's network needs, plan and install the computer hardware and software components required to put together effective and well-performing data communication systems and oversee the network system once complete. Administrators may be responsible for the operations of a variety of types of networks, including LANs (local area networks) and WANs (wide area networks), intranets, data storage networks, email systems and even telecommunication networks.
Administrative work in networks and computer systems never ends. System administrators have to add or remove users in accordance with the organization's needs, train new users, and update user security permissions. As both technology and best practices in cybersecurity evolve, network administrators must upgrade software and hardware components of the system to keep it performing at its best. Repairing and replacing computer equipment and troubleshooting technical issues are also part of an administrator's job, although unlike computer user support specialists, tech support isn't the primary focus of this information technology specialist.
Salary Potential
The median wage reported for network and systems administrators as of 2021 was $80,600, according to the BLS.
Computer Network Architects
The IT specialists who build the computer networks run by network administrators are called computer network architects or network engineers.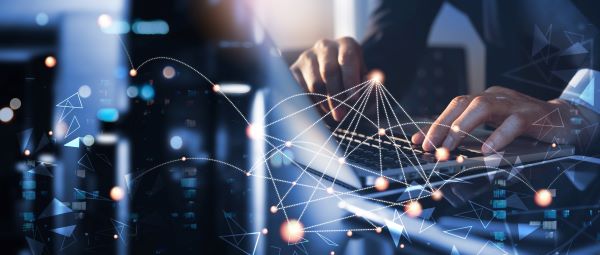 Salary Potential
Computer network architects reported a median salary of $120,520 as of 2021, the BLS reported.
Computer Programmers
If you enjoy the challenges and logic of coding, working as a computer programmer may be an excellent fit for you. Computer programmers create the software programs and applications that make computer technology useful – whether for business purposes, entertainment and recreation, communication or any other purpose – by writing code that consists of computer languages like Python, C++, JavaScript and Java.
Salary Potential
IT specialists who work in computer programming reported earning a median wage of $93,000 in 2021, the BLS reported.
Software Developers
Think of programmers as the information technology specialists who carry out the task of writing the code required to create a software application. If you're more interested in the big picture of planning software systems, a career in software development or software engineering is a better option.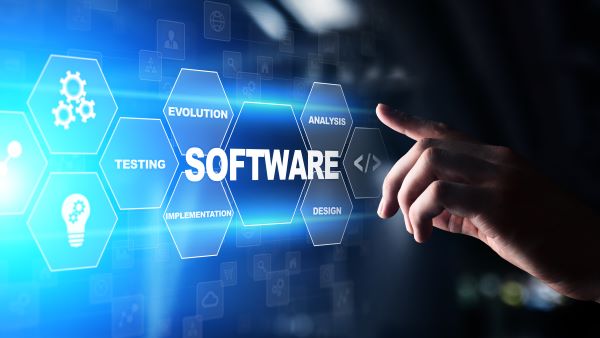 Software developers and software engineers conceptualize and design a software program or application. They consider the purpose of the program, the needs of its users (or of the company that wants the software program completed) and the features – technical and otherwise – the software program should have. Software developers and engineers need a solid grasp of programming languages and practices, but their primary job isn't to do the actual coding itself. Instead, they focus on the design and development of the software program, and programmers write the code that makes the program work to the developer's specifications.
Salary Potential
The BLS reported a median salary of $120,730 for software developers as of 2021.
Computer Systems Analysts and Architects
Computer systems analysts and architects design, evaluate and optimize different types of systems to achieve the best performance. To do so, they use data modeling techniques, methods of statistical analysis and mathematical calculations.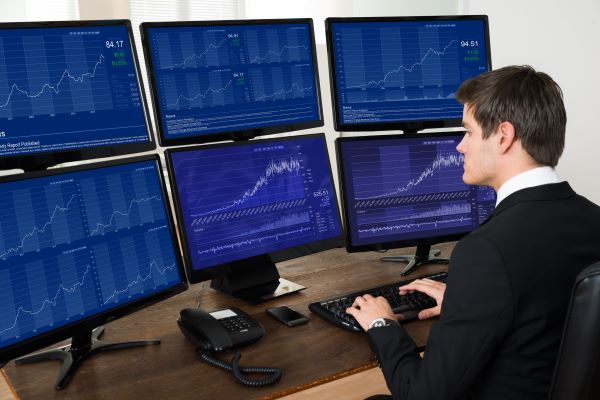 Salary Potential
For computer systems analysts, the BLS reported a median salary of $99,270 as of 2021.
Information Security Analysts
As the job title suggests, information security analyst is a role dedicated to keeping the data contained in an organization's systems secure. Information security analysts put in place measures to protect the network against cybersecurity threats, evaluate the system for any vulnerabilities, maintain and upgrade cybersecurity measures as needed and investigate any breaches or attempted breaches.
RELATED: What Is the Benefit of a Degree in Cybersecurity vs. Network Security?
Salary Potential
The median salary reported for information security analysts as of 2021 was $102,600, according to the BLS.
 Database Administrators and Architects
What exactly is a database? You can think of a database as a type of specialized software that primarily stores information – otherwise known as data – in a secure electronic collection. The records contained in a database are organized into fields that allow the users who access the database to search, manipulate and make meaning of the data. For example, a user may search the database for specific records or run reports on all records that meet certain characteristics.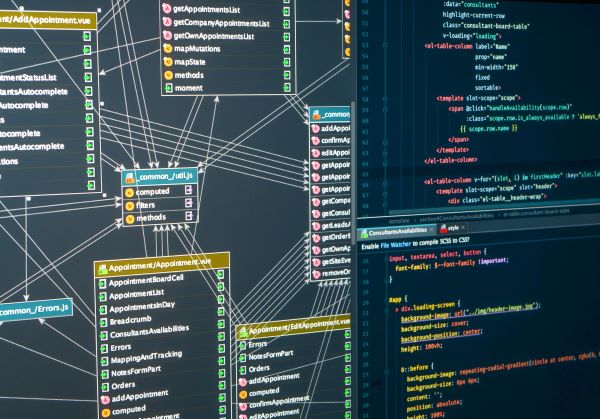 Database architects are the IT specialists who design the structure that will be used in a newly created database and bring that design to life through computer programming. Database administrators oversee the use and operation of a database, including managing access and accessibility, providing user support, putting Internet security measures in place and maintaining, upgrading and repairing or replacing components as needed to keep the database functioning as intended.
Salary Potential
As you might expect, database architects who design and build the database software earn more money, in general, than administrators who manage existing databases. The BLS reported a median salary of $123,430 for database architects in 2021 compared to $96,710 for administrators.
Research and Computer Information Scientists
If it's the science aspect of computers that interests you more so than the practical aspects of setting up, maintaining and troubleshooting computer networks and systems, it may make sense to pivot your career from information technology specialist to computer information scientist. This role requires a minimum of a master's degree, the BLS reported, but it allows computer scientists to engage in research and innovation in all areas of computer science, including programming and robotics.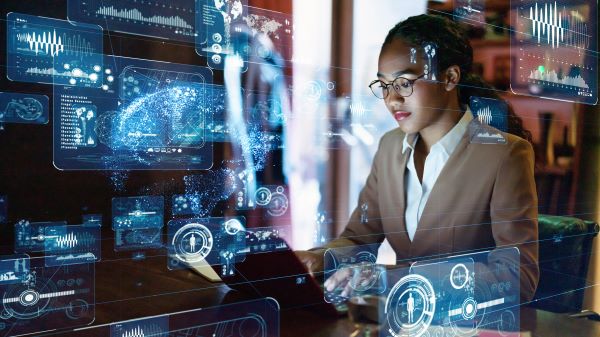 Your work in computer information research doesn't just equip one company or even a group of clients with the technology needed to achieve their goals. Through your research, you are developing new technologies, processes, components and devices to advance the fields of computer science and IT.
Salary Potential
For the research and computer information scientist occupation as a whole, the BLS reported a 2021 median salary of $131,490.
Computer and Information Systems Managers
If you want to work in a management role, you can use the experience you gain once you enter the IT specialist occupation to rise to the position of computer or information systems manager. In these positions, you would focus less on hands-on computer technology work and more on management and administration duties, including big-picture goals and strategies for using technology to achieve the organization's objectives and directing and overseeing a company's IT efforts.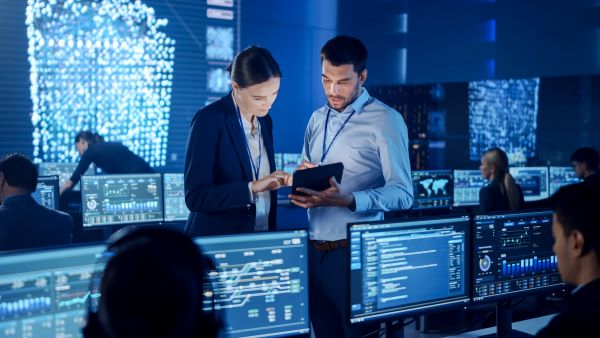 Salary Potential
Computer and Information Systems Managers reported a median salary of $159,010 in 2021, according to the BLS.
The Level of Education Needed for an Information Technology Specialist
There are job opportunities in the computer industry for workers with every level of education.
IT Specialist Jobs With No College Degree
It's possible to get a job in information technology with only a high school diploma if you develop computer skills and programming skills – perhaps through non-degree online courses and education programs. Most IT specialists, however, have some level of formal college education.
Completing just some college coursework, without necessarily earning a degree, is often sufficient for computer user support specialists, according to the Bureau of Labor Statistics. Coursework in relevant areas like information security, computer networking and server administration can help you build your skills for this role even if you aren't ready to put in the time to finish a full degree.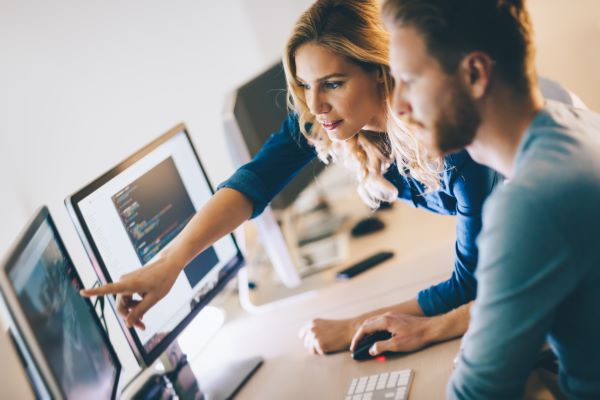 The Value of an Associate's Degree for IT Specialist Jobs
The minimum requirements for entry-level computer network support jobs are somewhat higher. These computer professionals typically have at least an associate's degree, the Bureau of Labor Statistics reported. However, bachelor's degrees are not uncommon in this line of work. Having a four-year degree can broaden your career opportunities both within this role and in the computer information technology field as a whole.
RELATED: Will a Degree From a Two-Year School Help Me Get a Job in Technical Support?
Jobs With a Bachelor's Degree in Computer Fields
For most jobs in the computer and IT occupational group, you will be expected to have a bachelor's degree. This level of education allows you to cultivate a more advanced level of skill in using, designing, managing and troubleshooting computer-based information systems through major coursework in a computer-related field. The general education coursework you complete while pursuing a bachelor's degree helps equip you with stronger critical thinking and communication skills.
RELATED: The 25 Best Online Bachelor's Degrees in Information Technology
Earning a Master's Degree in Computer-Related Fields
Many computer professionals never pursue a degree beyond the bachelor's degree level, preferring methods of continuing education such as certificate, certification and non-degree coursework. Other IT specialists go on to pursue an advanced degree. Having a master's degree can put you on a path to advancement toward some of the IT specialist careers with the most potentially lucrative salaries.
RELATED: The 25 Best Online Master's Degrees in Information Technology (IT)
The content of a master's degree curriculum for IT professionals may focus on gaining advanced technical skills (as in a Master of Science in Computer Science program) or on building business and management skills (as in a Master of Business Administration in Business Analytics program). Online master's degrees are common in this field, in which the curriculum revolves around technical skills.
Ongoing Education for an IT Specialist
No matter where IT specialists' formal education ends, they need to constantly keep on top of changes in technology. New best practices, cybersecurity threats and technological solutions and innovations are constantly evolving, so information technology specialists need to be committed to ongoing professional development, even if it doesn't mean seeking a degree.
IT Specialists Degree Options
Naturally, aspiring IT specialists will benefit from studying a computer-related field.
Depending on their career plans and interests, students hoping to become an information technology specialist may benefit from choosing majors such as computer and information technology, computer science, computer network and systems administration or engineering. A student may also become an IT specialist with a background in related areas such as information science or informatics.
Computer and Information Technology
If you want to major in the most relevant area to become an information technology specialist, focus your school search on degree programs that award degrees in computer and information technology, sometimes abbreviated as CIT. Students seeking a bachelor's degree in the field of information technology often complete an interdisciplinary curriculum that equips them with practical skills for application in the business world.
Students majoring in computer and information technology complete computer science courses in areas like the fundamentals of programming, advanced information systems security and data structures and objects in computing. They dig into computer technology studies in areas like the fundamentals of system administration, data networking, data management, technology automation, visualization fundamentals, operating systems and leadership and project planning in IT.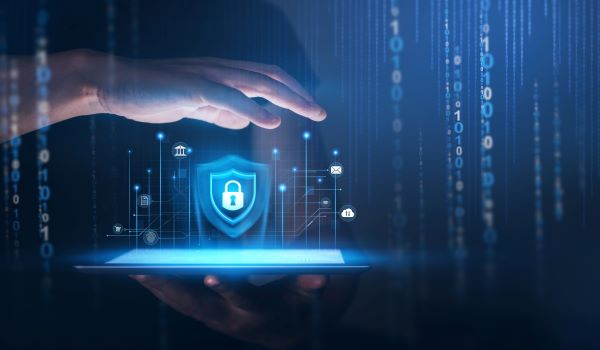 Some coursework in business or communication, such as organizational communication, leadership for small business communication and business and professional communication, are often built into the CIT curriculum.
To gain hands-on experience and start building their network of professional contacts, CIT students may complete internships at technology companies or IT departments in companies, organizations and government agencies within or outside of the tech industry.
Computer Science
As a field, information technology focuses on the use and operation of computer programs and technology, most commonly for business or administrative purposes. Computer science is a broader field of study that encompasses not only the tech skills used for business applications but the theories and practical applications of computing and the building of computer equipment.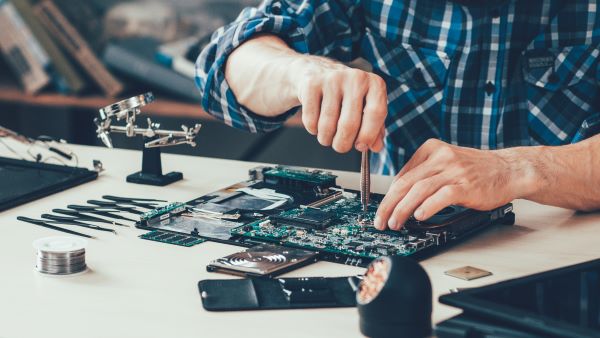 In a bachelor's degree in computer science program, students will study data structures, computer systems, algorithms, program design and abstraction, software design, systems programming and the components of operating systems. Students may also have the opportunity to develop programming skills in specific programming languages, like Python and C.
A bachelor's degree in computer science is a more math-heavy program of study than IT, generally. Students should expect to complete sequences of courses in calculus and the mathematical concepts of computing as well as numerical analysis and computational probability and statistics.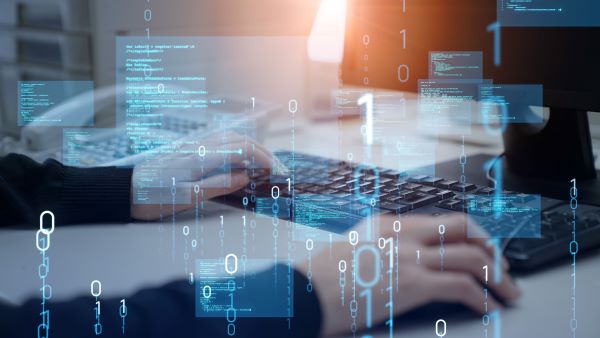 Computer Network and System Administration
Some colleges and universities offer degree programs in computer network and system administration specifically. Coursework in this major might include computer architecture, network administration, wireless system administration, infrastructure service administration, cyber security, database management, scripting programming for administration and automation and the fundamentals of administration of different operating systems.
Computer Engineering or Electrical Engineering
If you want to enter the field of information technology from an engineering framework, consider majoring in computer or electrical engineering. Engineers design solutions based on the principles of science and mathematics, so expect the curriculum to cover plenty of science and math classes as well as design studio courses.
Some of the courses you might encounter in a computer engineering major include electrical circuits and systems, the fundamentals of computer systems architecture, programming languages and techniques, software engineering design, software analysis, computer organization and design, computer operating systems, digital system modeling and optimization, digital audio basics and computer vision and computer graphics.
Beyond the Degree: Professional Certifications for Information Technology Specialists
Earning vendor-specific certifications is one path an information technology specialist could take toward career advancement.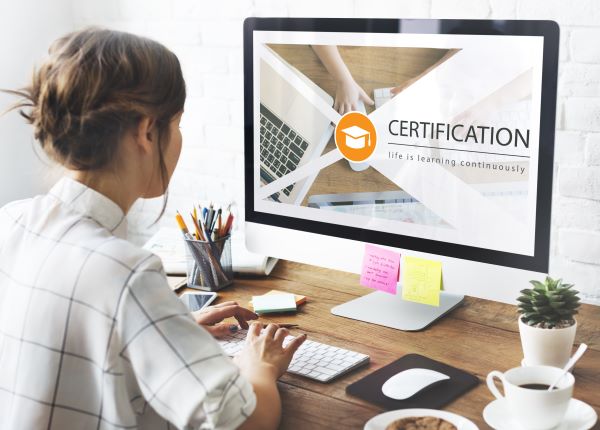 Cisco Certified Network Associate
Awarded by Cisco Systems, the CCNA is an associate-level certification that demonstrates the holder's knowledge of and skills in network fundamentals, security fundamentals, network access, IP connectivity and services and automation and programmability. This certification can help you become an information technology specialist in roles such as help-desk technician, network support technician, network administrator or entry-level network engineer.
RELATED: What Degree Do I Need to Be a Computer Technician?
Microsoft Certifications
Microsoft Corporation awards more than 100 certifications that can help you become an information technology specialist or advance your IT career.
The once popular Microsoft Certified Systems Engineer (MCSE) certifications – awarded in areas like business applications, data management and analytics, core infrastructure and productivity solutions expert – have been retired. However, human resource consulting firm Robert Half reported that Microsoft Certified Azure Solutions Architect and Microsoft certified solutions associate/expert (MCSA/MCSE) are among the most valuable information technology certifications in 2022.
If your dream is to become an information technology specialist, these and other certifications can help you break into the field or into a new job role in IT.
For Further Reading: