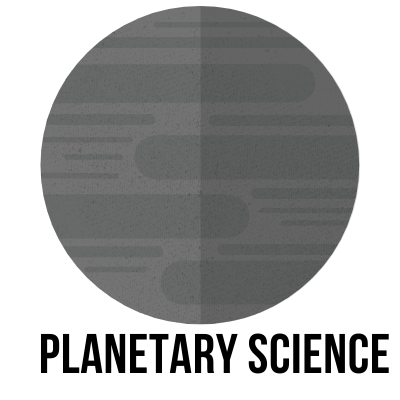 Planetary science is the study of planets, moons, planetary systems, and much more. It looks at how these celestial bodies were formed, their compositions, dynamics, history, and how they interact with each other. Students in this discipline will dive into diverse areas that include geochemistry, geophysics, planetary geology, atmospheric science, hydrology, glaciology, exoplanetology, oceanography, and much more. In the case of Earth Science, these studies are applied to Terra herself.
Earth science is a branch of planetary science. It's made up of four subbranches that include the lithosphere (hard, outermost shell of the earth), the biosphere (encompassing all of the planet's ecosystems), atmosphere (gases which surround and insulate the earth), and hydrosphere (the water on, above, and under the earth). Students in this field will dive into physics, chemistry, biology, chronology, geography, and advanced math to better understand these spheres.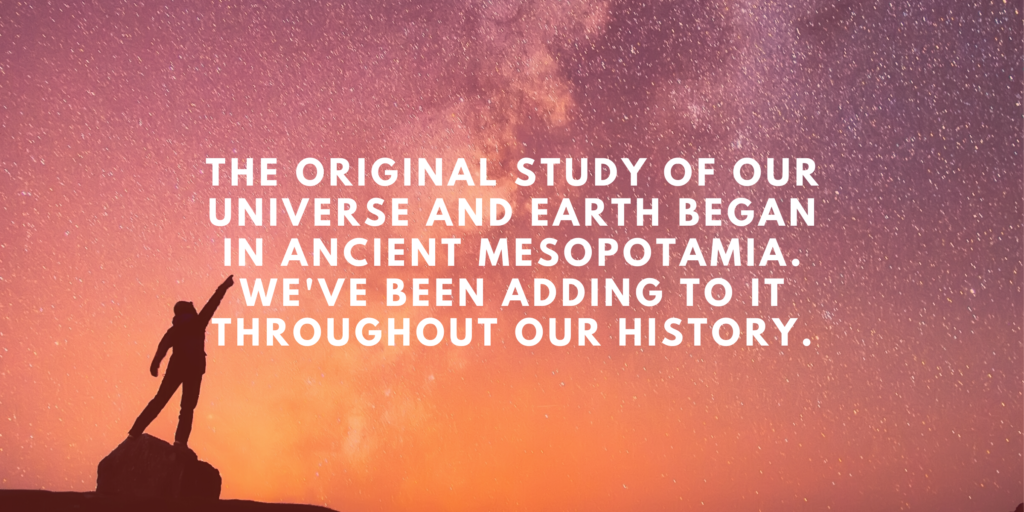 There are dozens of specializations, focus areas, and distinct career paths students in these disciplines can choose to follow. We'll delve into some of those later, but first, let's look at how planetary science (and eventually earth science) got their start in human history.
In the Sumerian and Old Babylonian period (3500–3200 BCE), the Babylonians worshiped planetary gods in ancient Mesopotamia. They focused on a collection of stars and constellations called the Ziqpu stars. They numbered these stars and used a numeral system passed down to them from the Sumerians to measure time, angles, and coordinates of the stars. These practices continued into the 8th and 7th centuries BCE, with more advanced and effective predictions about planetary systems. What these civilizations learned was passed down to the Greeks.
Ancient Greek literature contains myriad references to stars and constellations like Orion, Pleiades, Ursa Major, Sirius, and more. It's remarkable that thousands of years before we lived, there were humans enamored with the same constellations and existential, astrological questions we face today. Homer's "Iliad" and "Odyssey" both reference the constellations mentioned above.
Hesiod, a Greek poet who was a contemporary or direct successor of Homer (approximately between 750 and 650 BCE). Hesiod used the presence or absence of individual stars in the night sky to decide what work should be done when on his farm, or whether it would be safe to go sailing. By 350 BCE Aristotle was using geometry to make conclusions about lunar eclipses, earth's circumference, and more.
Around that same time, Democritus was determining that the universe was made up of atoms. He also reportedly said (according to the theologian Hippolytus) that:
The ordered worlds are boundless and differ in size, and that in some there is neither sun nor moon, but that in others, both are greater than with us, and yet with others more in number. And that the intervals between the ordered worlds are unequal, here more and there less, and that some increase, others flourish and others decay, and here they come into being and there they are eclipsed. But that they are destroyed by colliding with one another. And that some ordered worlds are bare of animals and plants and all water.
Perhaps the most influential ancient astronomer was Galileo, who discovered the four biggest moons on Jupiter, the rings of Saturn, mountains of the moon, and much more. The Catholic Church condemned Galileo for what they saw as heretical contributions to science, most notably his assertion that the planets in our solar system revolved around the sun, not the earth. Regardless, the methods and discoveries he made inevitably changed the course of physics, astronomy, the scientific method, and of course, planetary and earth science.
Planetary science and earth science evolved drastically over the following centuries. Today they are some of the most fascinating and diverse set of scientific disciplines, with space agencies, academic departments, private organizations all over the world employing scientists who have earned advanced degrees in them. These scientists do versatile, indispensable work to better understand and observe their physical properties, and relationships to one another.
To be successful in these fields, you'll likely need to earn advanced degrees, study many areas of math and science, all while working diligently and brilliantly. Your contributions can impact our current understanding of the universe, and potentially change the course of space travel, environmental harmony, and much more.
In this guide, we'll inspect the different levels of planetary and earth science, specializations in the field, and help you decide whether these degrees are right for you. We'll look at related degrees, employment, and earnings in these areas, and share what we've done to help you in your degree search. Before we begin, consider the following throughout your degree hunt:
What degrees or certifications have you completed in your education thus far? How has your previous education fit into a planetary science or earth science program?
Are you a strong math and science student? You'll need to do extensive work in these areas to thrive in these subjects.
What would you like to do in the field? Would you work on important research, measuring planetary bodies directly, with space agencies, in education, private business, or elsewhere?
How do specific programs buttress and reinforce these goals?
How much can you pay for a degree in earth science or planetary science?
If you need to take out loans to afford a degree, always try to pick public loans over private ones.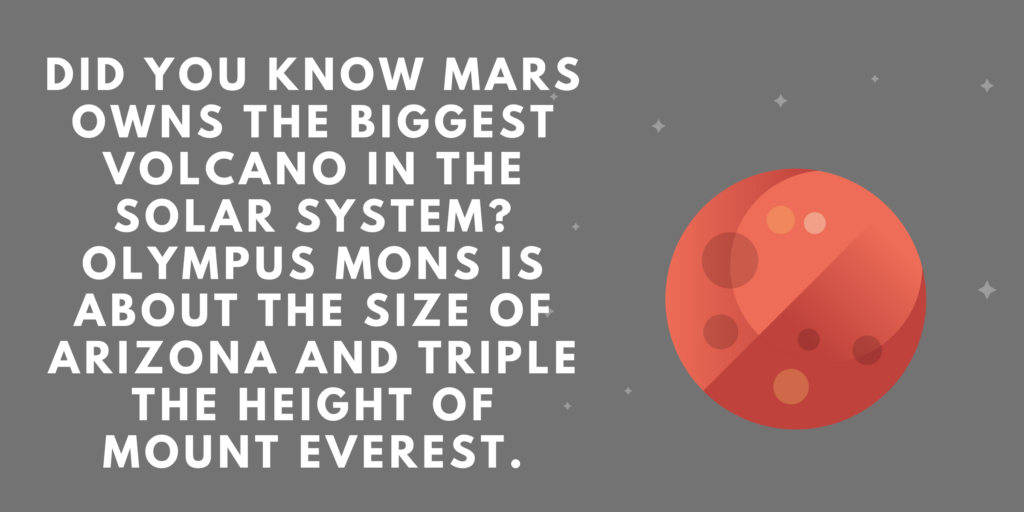 Try to choose affordable schools, and offered from highly rated, properly accredited, non-profit institutions.
How much time can you commit to your degree daily, weekly, and in total before graduating from it?
Do you have a job? Will you maintain your employment while you earn a degree in planetary or earth science?
Would you like to attend school full-time, part-time, online, or in a hybrid of online and on-campus attendance? Many of these programs will require some in-person attendance, but you can save time and money by taking online courses.
Look at the curriculum for any degree program you're considering. How will its courses bring you closer to achieving your career goals?
How can specific earth and planetary science programs put you in a position to thrive professionally? How can they build up your strengths and help you improve where you struggle?
Where do you want to live and work during and after your studies? Certain areas have higher demands for planetary or earth scientists than others.
What are specializations or focus areas in these fields that you want to pursue? Does a program you're considering offer a specialization in these areas?
These are just some of the questions and considerations you should have in mind when considering specific degree programs. Try to answer them for any school or degree from it you're thinking about, and make sure to add any considerations that aren't here that are important to your life.
Now let's look at the qualities and skills you'll need, and will be improved in planetary and earth science programs:
Planetary and Earth Science Degrees Require and Enhance:
Comparative Abilities: Professionals in this field often need to compare and contrast atmospheres of various planets and other celestial bodies. There's a consistent search for planets that have some of the earth's physical and atmospheric aspects or could support life.
Willingness to Grow: Chances are you'll need to become inculcated in an area of science or math you've previously struggled with. The most successful scientists in this field are extraordinarily versatile, so strongly consider whether you're able to improve in disciplines you're not naturally adept in.
Work Within a Hierarchy: Many of the organizations you'll work for will be extremely hierarchal and bureaucratic. You'll need to be disciplined, great at taking marching orders, and understanding when passion projects are scrapped in favor of other priorities. This will be especially relevant if you end up working for a space agency or in government, which are big employers in this field.
Computer Science Skills: So much of the work in these fields is done digitally. If you have strong programming skills and work well with a range of software, you'll be in a great place to begin your career.
Communication Skills: You'll need to collaborate constantly in earth and planetary science positions. You'll need to secure funding, approval for projects you want to pursue, and get help from scientists that specialize in areas you're weaker in.
Critical Thinking and Analytical Skills: In these degrees and your career, you'll need to find new solutions to complex problems that have confounded those who came before you. You'll need to constantly improve your abilities to observe, question your conclusions, process results, and produce results that stand the test of time.
Incredible Resolve: This is a complicated field that will test your ability to succeed in many ways. You'll be up against some of the most brilliant people in the world, and you'll be dealing with difficult issues and questions that have bludgeoned those who have come before you, or that haven't even been encountered yet.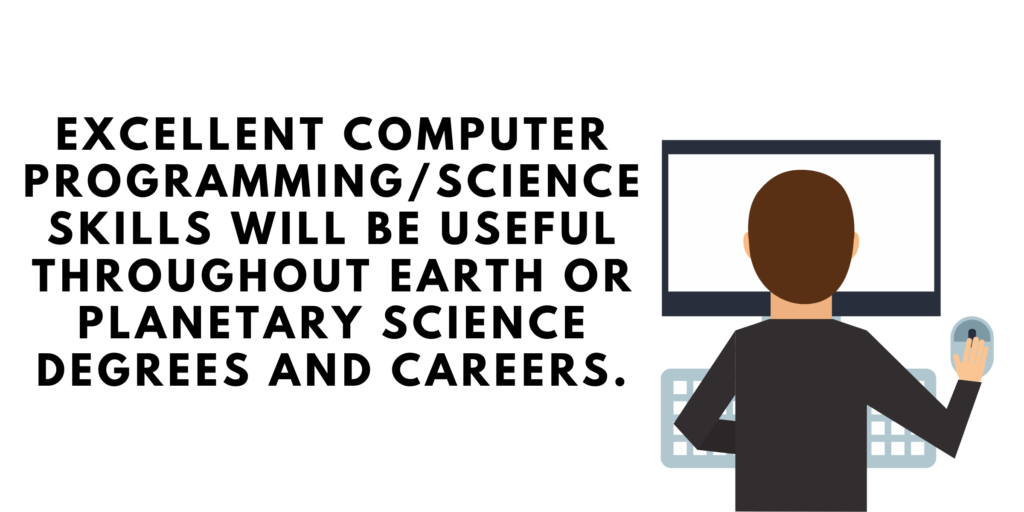 These are just some of the things you'll need to cultivate and will get out of your instruction in planetary and earth science degree programs. Let's look at what we've done to help you find the best degree in these fields for you:
How Can We Help You Find the Best Planetary or Earth Science Degree for You?
Here at Degree Query we've worked hard to give you a number of resources that make your hunt for a degree program and meaningful employment easier. We've written guides like this one, focused on available degrees and jobs that can change your life, and much more. We've answered common questions, and even created a compare careers matrix that helps you find the best path forward for you.
Here's some of what we've produced about planetary and earth sciences, and related disciplines:
Rankings
Common Questions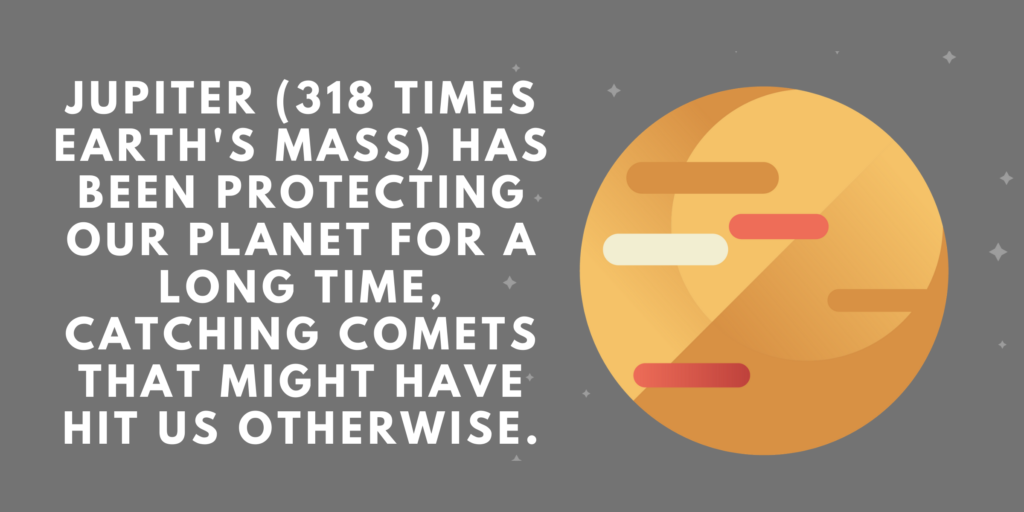 This is just some of what we've done that addresses degrees and careers in planetary and earth science.
Now let's look at the different degree levels available in these fields:
What are the Different Levels of Planetary and Earth Science Degrees?
Associates in Planetary and Earth Science
These degrees take two years to complete. You'll earn general education credits then focus on foundational science courses. The credits you'll receive can be applied toward a Bachelor's degree after graduating. Many of these programs are offered locally or online by community or junior colleges. These schools often set up transfer agreements with four-year schools so you can seamlessly transition into completing your undergraduate education. You'll likely begin to understand advanced math, physics, chemistry, and other sciences that support studying the earth, stars, space, other planets, and specific aspects of all of the above. Graduates will need to continue their education to build a career in these fields.
Bachelors in Planetary and Earth Science
In a four-year Planetary or Earth Science degree, you'll have many options. While there are degrees designated as Earth Science programs, you'll often find degrees in niche areas of the two. For example, you might earn a Bachelor's degree in Oceanography, Geology, or another specialization. Some programs in Planetary Science will prepare you to work for space programs, companies like Lockheed Martin, and telescope institutes. When you're looking for a Bachelor's degree, check out what companies and groups a school has formed partnerships with. For example, studying in Florida can put you close to top organizations in the field. Getting an internship at NASA, or Harris Corp. can pay significant dividends throughout your career. However, keep in mind that many people in Earth Science and Planetary Science go on to earn at least a Master's degree:
Masters in Planetary and Earth Science
These programs generally take two years to complete. You might deeply explore areas like quantum mechanics, relativity, geology, hydrology, astrophysics, extragalactic observation, computational methods, electrodynamics, and radiative processes. Many programs will include lab work that allows students to use cutting-edge instrumentation they might use in their careers. You'll also likely need to bone up on your computer science skills. Students will build essential research skills and do vital, self-directed original research. You'll also significantly develop your writing and communication skills. These programs often conclude with a thesis, its defense, or a Capstone project demonstrating what you've learned throughout your studies.
Doctorates in Planetary and Earth Science
Here you'll commit three to seven years to earn a terminal degree in earth or planetary science. You'll gain peerless knowledge about the structure and makeup of planets, the universe, areas of the earth, and how they've evolved over the eons. You'll make use of advanced analytical and computational techniques to do front lines research and problem-solving. You'll show your mastery of peer-reviewed studies and research, then create your own by publishing a substantial, original contribution in your chosen field. Your scientific communication skills will be taxed and developed beyond anything you've experienced previously. You can go on to work in academia, research, or working in top positions at laboratories, private businesses, and government agencies. You might also consider doing postdoctoral research to reach the most coveted opportunities in a niche you're passionate about.
What are the Different Specializations in Planetary and Earth Science?
Space Mission Planning and Control
Large teams made up of scientists and professionals with radically different skills and experience plan, create, and oversee space missions. Many of these professionals are trained as metallurgists, mechanical or electrical engineers, who also have an education in planetary science, earth science. They're well versed in advanced mathematics and physics, and many have done relevant postdoctoral research to showcase their experience before entering these diverse roles.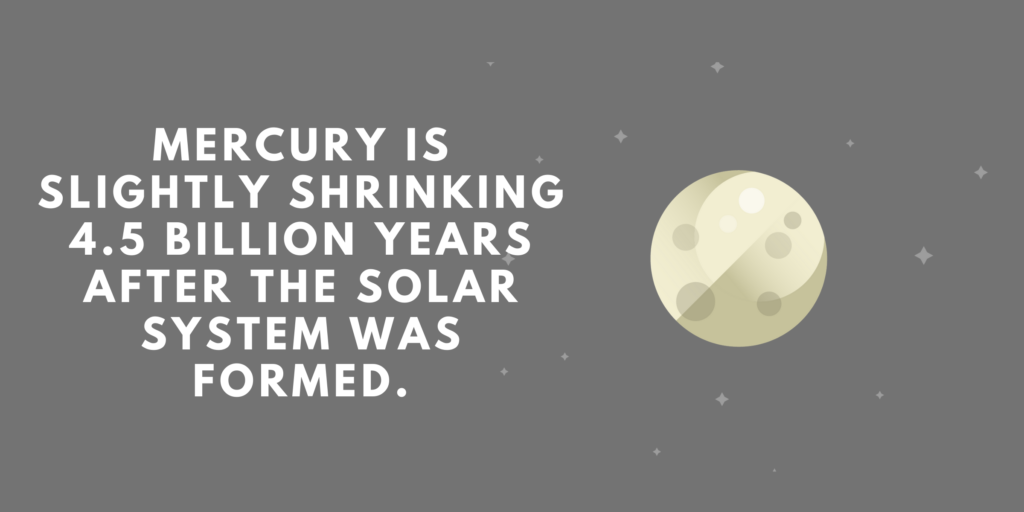 Astrobiology
In this specialization, you'll study the beginnings and development of life throughout the universe. You might search for planets that could sustain organisms by searching for the carbon compounds and proteins that animate life (as far as we know). You can apply your studies to the origin of our planet, and how life will eventually function on it. A lot of these professionals closely studied biochemistry or biophysics in conjunction with astrology, earth science, and planetary science.
Geology
Geologists focus on the substantial parts of the earth. Just some of what they do includes exploring how rocks and land were formed, how humans can use earth's resources more efficiently, and how solid materials are destroyed naturally and unnaturally.
Oceanography
70% of our planet is made up of ocean environment. These environments are under dire threat from climate change, and their ecosystems are shifting rapidly. In these specializations you'll work to measure and impact these crises. You'll also use the latest technology to explore the deepest parts of these environments, much of which remains unseen.
Engineering
Engineers build the machines, electrical systems, computer hardware, aerospace technology that are used in most planetary and earth sciences. This is a great way to get into these fields by learning how to provide practical solutions through design and execution. You'll figure out how to facilitate important missions, research, and observation through tangible things you create. These degrees can be paired with earth and planetary science study to push your engineering skills in the direction you're most interested in.
Obviously this is just a few of the specializations you might encounter and pursue in these versatile areas.
Before we go, let's look at some potential earnings and job opportunities for people who graduate from programs in earth and planetary science:
Planetary and Earth Science Degrees in Conclusion
We hope this guide has opened your eyes to some of the possibilities in earth and planetary science. With any luck you've decided whether some aspect of these disciplines is for you, and learned about what it would take to be successful. Planetary and Earth sciences encompass so much study and work. Wherever you find yourself you'll be doing fascinating work in demanding positions.
There's not much that's crucial and existential than crafting experiments, sharing knowledge, and working on projects that impact our planet and universe.
So what can you expect to earn in these fields? Where is there job growth? Here's some information collected from the United States Bureau of Labor Statistics about your job prospects after earning a degree in Earth or Planetary Science. These numbers are based in American employment, but people with these degrees can qualify for opportunities all over the world, so keep that in mind.
Physicists and Astronomers: You'll observe, study, research, experiment, and shape interaction between matter and energy. In 2018 there was a median annual pay of $119,580 in these roles.
There were 21,600 of these jobs in 2018, which was expected to grow by 9% between 2018-28, creating 1,900 new jobs.
The typical entry-level education for these roles was a doctorate degree. Earning a Bachelor's degree in Physics and getting an entry-level job before eventually continuing your education is one way to begin working as a physicist.
Geoscientists: Here you'll study the earth's physicality in many different ways. There were 31,000 of these jobs in 2018, which was predicted to increase by 6% between 2018-28, leading to 1,800 new jobs.
The annual median income was $91,130 in 2018, and the typical entry-level education was a Bachelor's degree, although further degrees are often necessary.
Atmospheric and Space Scientists People in these roles investigate observable atmospheric qualities, decipher meteorological data, and write reports about their finding. This can overlap with meteorology and weather analysis or forecasting.
There were 9,310 people working in these roles in May 2018. Their mean annual wage was $95,580.
Aerospace Engineers In these very uncommon positions you'll design all kinds of aircraft, missiles, satellites, and more.
There were 67,200 of these jobs in 2018. This was expected to grow by 2% between 2018-28, leading to 1,100 new jobs.
The 2018 median pay for these roles was $115,220 annually.
So there you have it. Good luck in your education and career!