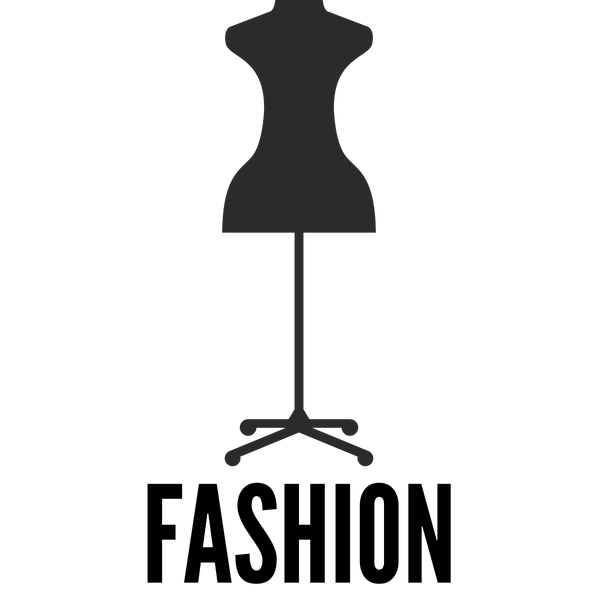 "What you wear is how you present yourself to the world, especially today, when human contacts are so quick. Fashion is instant language."

—Miuccia Prada

Featured Programs
If you care about clothes, you know that style is a form of self-expression. Our clothing and accessories show the world how we see ourselves and how we want to be seen by others. From designers crafting individual garments to stylists creating ensembles from multiple pieces, thousands of creative ideas and design choices are at play in every outfit. Style lovers know that, at its best, fashion really is wearable art.
Fashion isn't just about creativity- it's also big business. There are over 7.5 billion people alive today, and every one of them needs clothing. According to the Fashion United, the entire fashion industry is worth a combined 385.7 billion dollars. That means jobs in manufacturing, supply chain management, global sales, and product development. And in the trend-driven world of fashion, there's room for lots of stimulating work in marketing, where coming up with innovative brand campaigns and channels can be a creative job in and of itself.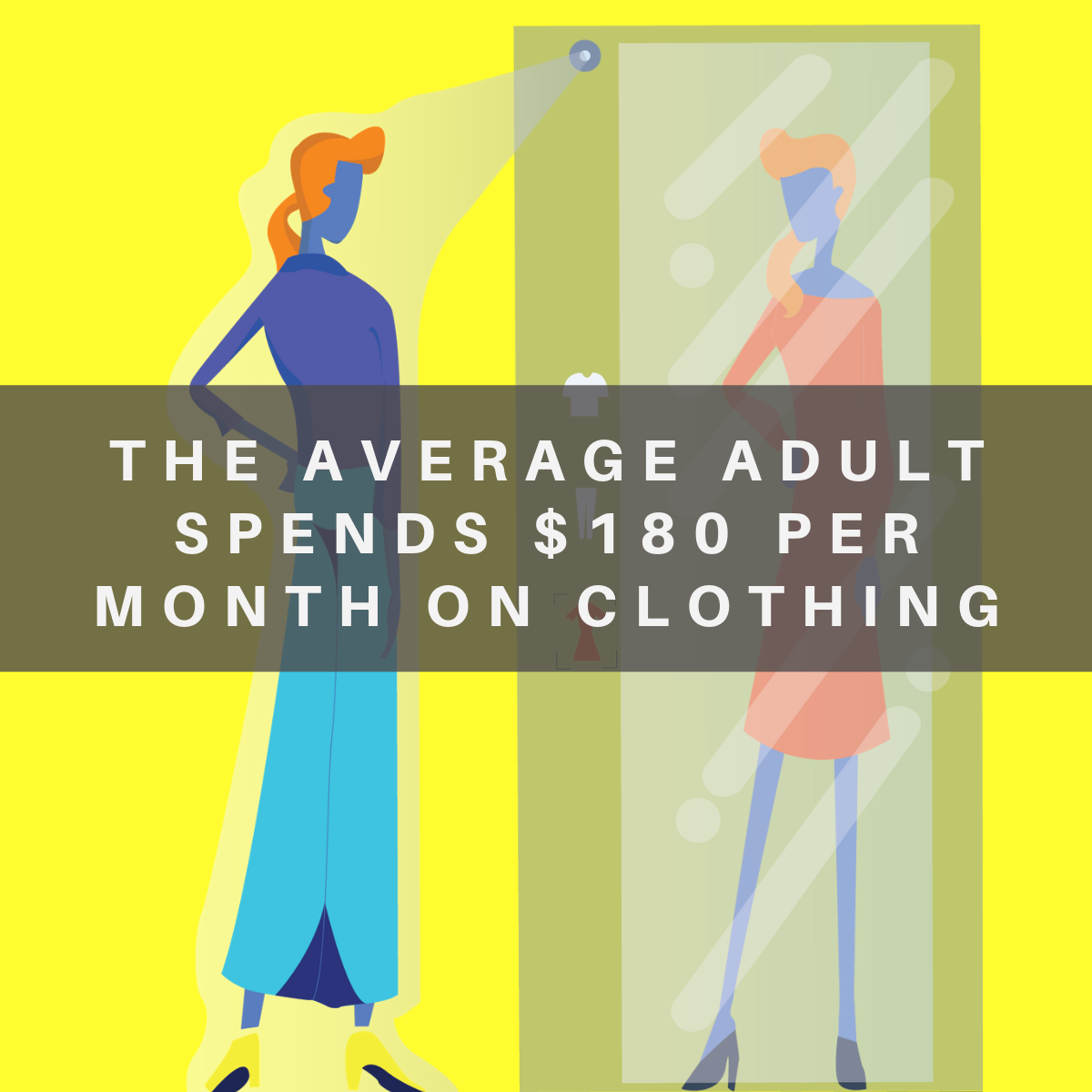 Whether you're interested in fashion business or fashion design, a career in fashion can give you the opportunity to be part of a vibrant, stimulating, ever-changing, creative industry. A fashion degree can give you the tools you'll need for success in this highly competitive field. If you're curious about the ins and outs of fashion degrees and fashion careers, the following guide to What Can I Do with a Fashion Degree? can help you get started.
Jump To:
What is Fashion?
From the time early man began wearing animal skins to keep out the cold, mankind has been prioritizing dressing ourselves. And it didn't take long for clothing to evolve into more than a way to keep warm. The way people dress reveals socioeconomic status, occupation, occasion, persona, and role. Fashion is the business of making, buying, and selling clothes, and it's a multibillion-dollar industry with global reach that employs millions of workers.
Everyone needs clothing, undergarments, shoes, hats, and bags of some sort, and most of us regularly purchase other items that fall under the apparel industry, like jewelry, neckties, wallets, bathing suits, gloves, and so on. Some people draw a distinction between "apparel" and "fashion." In this view, fashion refers to runway, couture, and designer garments, and apparel means "mass fashion," or the more affordable and mass-produced clothing worn by most. But the line between the two has become increasingly blurred since the 1960s-70s, and the term "fashion" is now used broadly to refer apparel in general.
Clothing is one of the biggest ways people spend their personal income, after things like food and healthcare. It's a major driver in the manufacturing sector, but is rather unique compared to other consumer goods, like toys or electronics.
The fashion industry is distinguished by short product life cycles, variable consumer demand, complex international supply chains, and a broad range of product types and options. Professionals in the fashion industry are tasked with handling global supply chains and distribution networks, adapting quickly to changing trends and levels of demand, and creating innovative products.
How is Fashion Design Different from Fashion Marketing?
In the world of fashion, garments and accessories must be conceived, manufactured, and brought to market. Fashion design is the process of thinking up, drawing out, and prototyping garments and accessories. It requires creativity, awareness of fashion history and current trends, artistic skills, and a deep knowledge of the properties of different materials. Fashion designers must create clothing and accessories that are attractive, functional, and fit the buyer's budget. They must also be highly aware of their brand's distinctive look and design products that are in step with the brand's look.
Fashion marketing is the process of selling clothing and accessories to consumers. It is the fashion industry's business side, and includes everything from managing the look of a brand, to packaging, advertising, events, product placement, and retailing. Fashion merchandisers must determine what consumers want, and deliver products to fit those desires. Often, fashion marketers must create a demand by convincing consumers that they need a new and better version of a product they may already own, such as more comfortable yoga pants, a watch that shows more prestige, or sneakers that are more on-trend. (Learn more about how much you can make with a degree in digital marketing.)
What Degrees in Fashion are There?
If you're interested in the industry, you can find degrees in fashion at the associate's, bachelor's, and master's level. An associate's degree is the minimum usually required to get your foot in the door, while a master's can position you for high-level fashion management and teaching roles. A bachelor's in fashion is the most popular fashion degree overall, and is preferred by most employers, as it provides graduates with a well-rounded skill set and strong portfolio of demonstrated abilities. Bachelor's degrees in fashion are often offered as Bachelor of Arts, Bachelor of Fine Arts, or Bachelor of Science degrees, depending on their area of focus, which may skew more towards design or more towards the business side of the industry.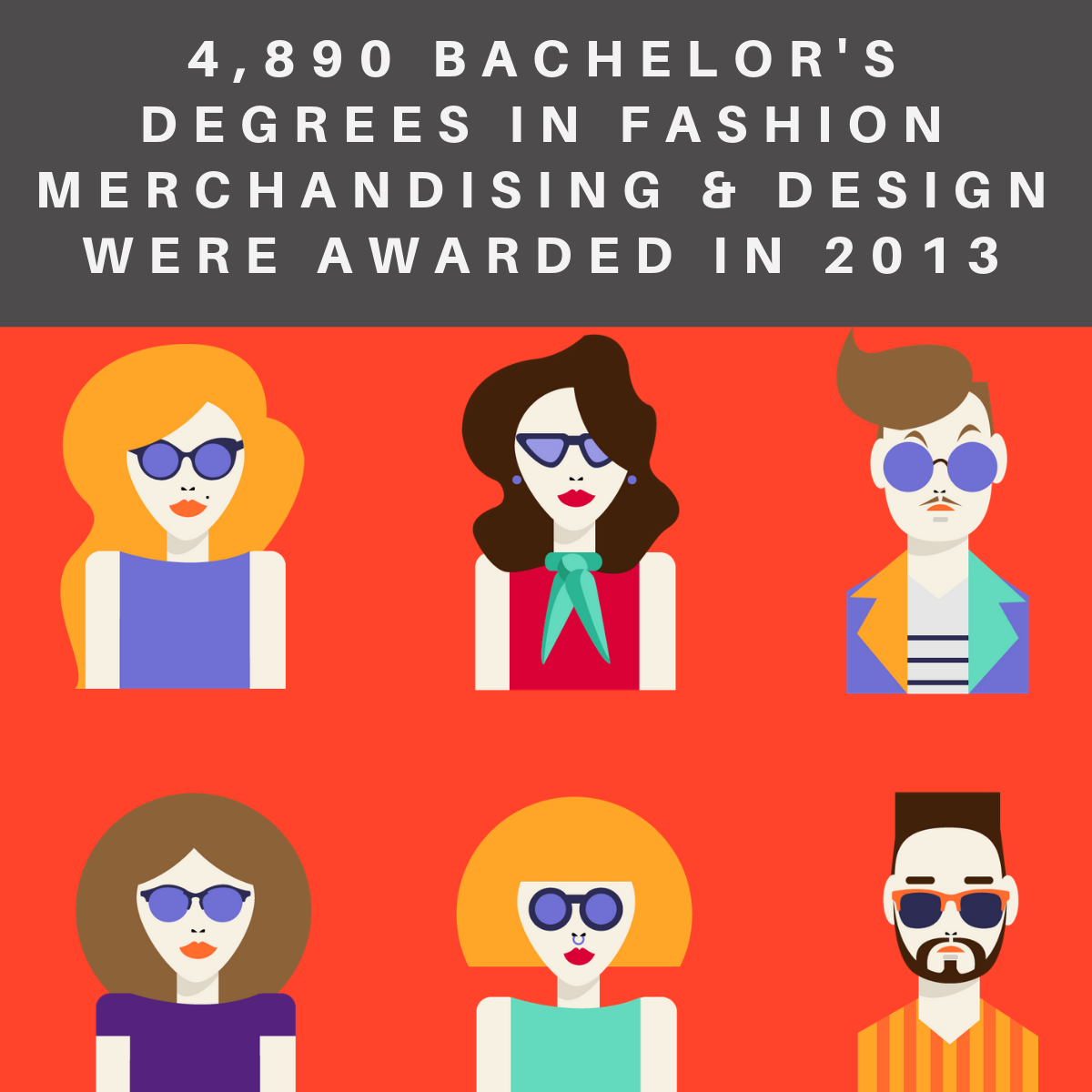 In addition to the fashion major, many schools offer specializations as concentrations or additional minors. Fashion design majors may want to pursue a concentration such as menswear, textiles, or jewelry design. Fashion business majors may wish to consider a concentration such as e-commerce, social media marketing, or brand management.
What Classes Will I take for a Degree in Fashion?
A fashion degree is a professional degree. You'll be learning the skills needed for a particular trade- fashion- with the goal of landing a job in the industry. That means, unless you're enrolled in a BA program that incorporates the humanities, you'll be heavily focused on acquiring workplace skills.
Some of the classes you can expect in a fashion degree program include:
Color Theory
Life Drawing
Computer Assisted Design
Visual Culture
Fashion History
Fashion Studio
Textile Science
Portfolio Development
Business of Fashion
Fashion market research
Brands and Identity
Trend analysis and forecasting
Strategic marketing and promotion
Visual merchandising
E-commerce
An internship will play an important part in your education and allow you to gain real-world experience and exposure. Your school may offer opportunities to showcase your work, practice your skills, and network, through resources like galleries, studios, labs, clubs, and symposiums. Breaking into and succeeding in the world of fashion involves plenty of hustle, so students should take advantage of opportunities to learn how to present themselves and promote their work professionally.
What Will I Learn with a Fashion Degree?
The majority of fashion design degree programs are taught by accomplished professionals from the fashion industry, who have real-world knowledge and up-to-date information on how the world of fashion works. In a well-balanced program, you'll have instructors with different areas of real-world expertise, such as marketing, merchandising, and design. The best fashion schools also bring in guest lecturers from fashion design houses and popular brands.
In a fashion degree program, you'll be developing a practical set of focused skills, along with a broad understanding of the industry as a context for your professional niche. After all, you can't be a great menswear pattern maker without understanding how different textiles are crafted, or excel in footwear marketing without understanding the history of modern women's fashion. Above all, hands-on skills count, and your fashion degree program will make sure you've demonstrated your expertise in a portfolio or set of real-world projects.
Of course, the particular skills you gain will depend on the type of degree you're seeking, as well as what specialization, if any, you've selected. But, broadly speaking, you can expect to learn the following skills in a fashion degree program:
Design Skills:
fashion, textile, and business terminology
computer based design and illustration
pattern design
creating a signature look
Business Skills:
marketing of accessories and garments
fashion brand development
runway show production and promotion
anticipating consumer behavior and trends
working with supply chains
international fashion markets
It's important to note that the best fashion degrees include some of each skill domain in their curriculum. A good fashion design degree will prepare designers to understand things like target markets, and a good fashion marketing program will teach students about the aesthetics and design behind fashion products.
What Can I do with an Associate's in Fashion?
The most important assets in the fashion world are ability, ambition, and experience, not degree level. That's not to say that getting an in-depth education won't help your career prospects or open doors! But it's also possible to get your foot in the door with an associate's degree in fashion and work your way up in the fashion world. This two-year undergraduate degree will provide you with a knowledge of the basics of the fashion world, including fashion industry fundamentals, design principles, illustration, and brand awareness. With an associate's in fashion, you'll be qualified for jobs like assistant fashion designer, assistant buyer, and sales assistant.
Alternatively, you may want to earn an associate's in fashion as a stepping stone on the path towards a bachelor's in fashion. With this two-year degree under your belt, you can earn your bachelor's by completing the additional coursework, which typically takes two additional years on a full-time basis. Many students earn associate's degrees and then take classes part-time for 3-5 years in order to complete their bachelor's degree.
What Can I do with a BFA in Fashion?
A BFA in fashion is a great fit for creative professionals with an eye for style and design. A Bachelor of Fine Arts, of BFA, is a technical degree that focuses on the design of garments, textiles, and accessories. In a fashion BFA program, students learn the fundamentals of designing, including researching, illustrating, designing, developing, and crafting patterns and products.
Like all bachelor's degrees, a BFA in fashion design typically takes four years to earn on a full-time basis. Your classes will involve many projects, especially projects based on real-world problems. Your best projects will be collected into a final portfolio or collection, which will likely be formally reviewed by a panel of professors, and industry professionals. You can use your portfolio to show potential employers your skills and signature style. With a BFA in fashion, you'll be qualified for jobs like fashion designer, textile designer, or pattern maker.
What Can I do with a BA Fashion?
Some schools offer a Bachelor of Arts, or BA, in fashion in place of (or in addition to) a BFA in fashion. A BA in fashion incorporates both fashion design classes and liberal arts classes, such as English, history, and science. In a Fashion BA program, you'll cover many of the same class topics as in a BFA program, such as illustration and textile design. But in place of some of the technical courses, such as human figure drawing and computer-assisted design, you'll be taking general education classes.
A BA in Fashion is a good choice for those who want a broader skill set. General education requirements will equip you with knowledge about the world and critical thinking skills that can be applied in a variety of settings, including well-paying management positions. A BA can also be more flexible than a technical degree, allowing you to move into another part of the fashion world (or another industry) if you decide to do so. Jobs associated with a fashion BA include textile designer, fashion designer, and retail manager.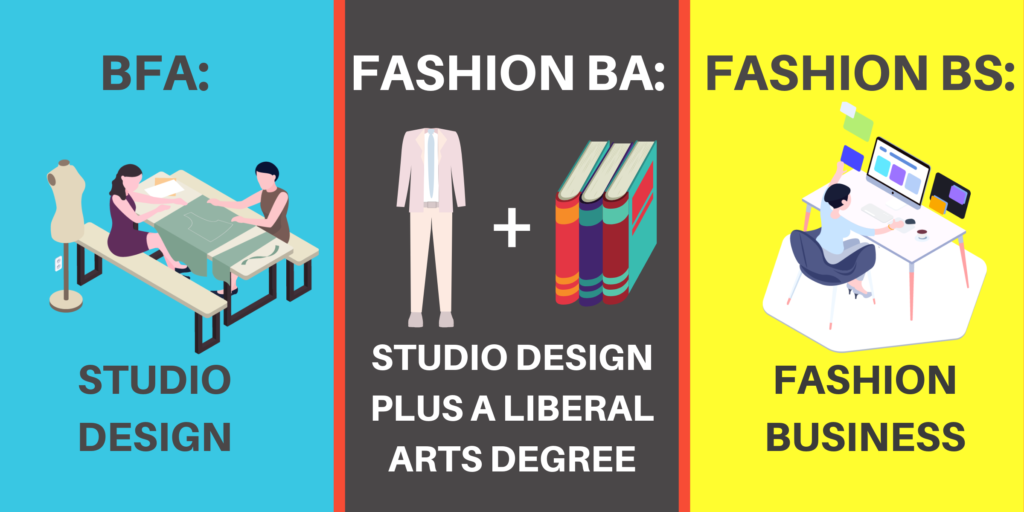 What Can I do with a BS in Fashion?
Fashion is a business, and degrees in the business side of fashion can be lucrative and interesting. A Bachelor of Science (BS) degree in fashion tends to focus on marketing or merchandising, and provide a strong training in the business of all things fashion. Students in such a program learn all about retail operations, fashion buying, trend forecasting, product promotion, merchandising for apparel, and brand development.
This type of degree program combines the qualitative realm of style and influence with the quantitative realm of budgets and markets. People with an intuitive appreciation of style as well as a head for the nitty-gritty of business are a great fit for a BS in fashion marketing and management. With a BS in fashion marketing and management, you'll be qualified for jobs like e-commerce specialist, brand manager, PR officer, and fashion marketing manager.
What Can I do with a Master's in Fashion?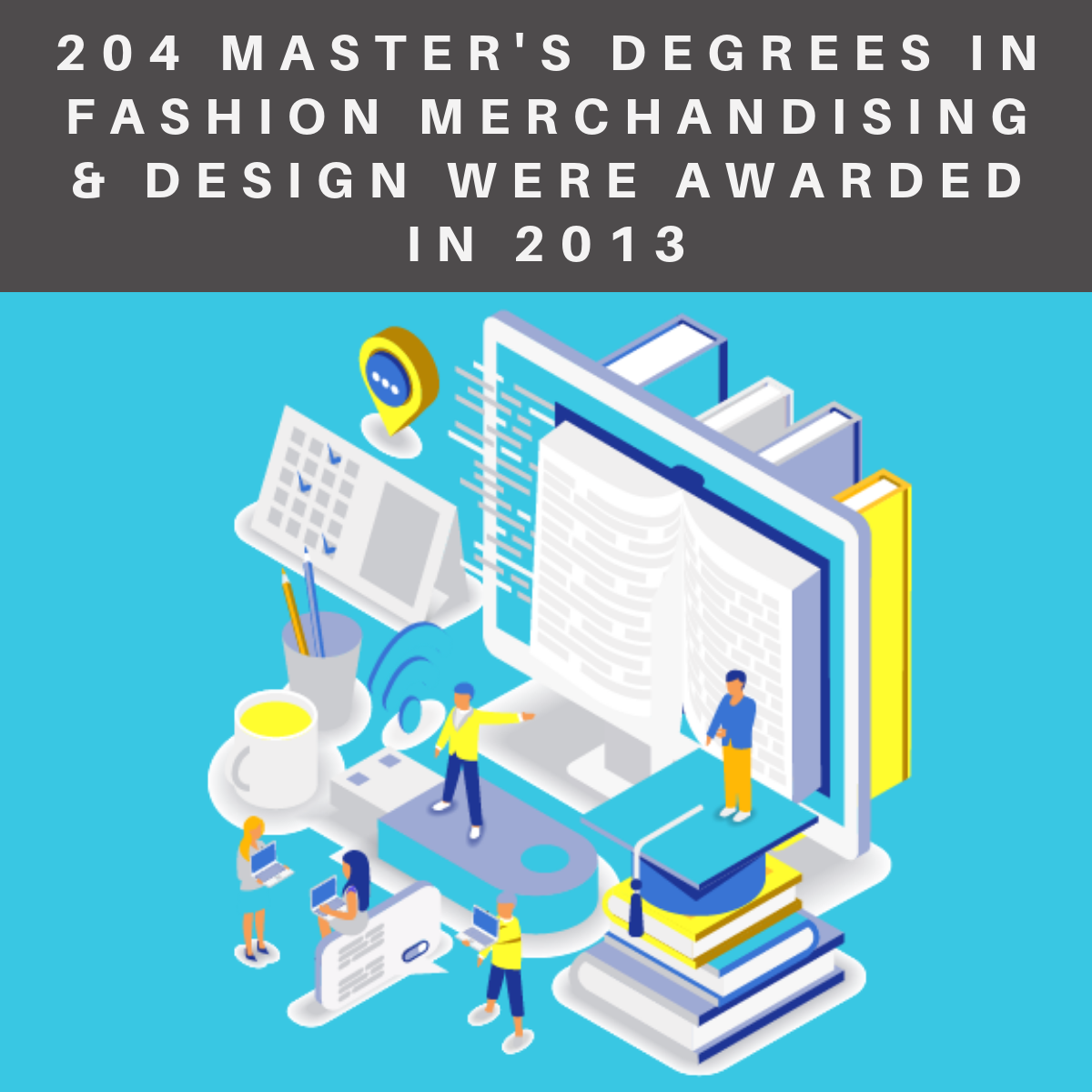 A master's in fashion is not required to get a job in the field, and it's a far less popular degree option. In fact, just 4% of pekoe with a bachelor's in fashion go on to earn a master's in fashion design or fashion marketing and management. If you do decide to pursue a master's in fashion, you'll be among a select few who have this level of training. Getting a master's degree can give you the skills needed to launch your own line of clothing, or help open up a path to a leadership position in fashion.
Alexander McQueen had a master's in fashion, while other famous designers, such as Vivienne Westwood, were able to succeed without one. If you have high ambitions, an advanced degree in fashion is worth considering. The BLS reports that fashion designers in the top 10% of the field earn $155,470 per year, and a master's can help you develop the skills to move into a top position. It's also an excellent choice if you're interested in teaching fashion at a college. This two-year degree program will deepen your understanding of fashion, allow you to specialize more, and provide the opportunity to establish powerful industry connections.
For those interested in fashion management and marketing, an MBA with an emphasis on fashion may be another great choice. An MBA in fashion will have a stronger focus on the business side of the industry, and go more deeply into topics like supply chain management and business strategy. MBAs are associated with lucrative salaries, and this heavily business-focused degree will qualify you for a top position such as chief marketing officer or fashion channel director.
What Jobs Can I Get with a Degree in Fashion?
Your fashion degree level and area of specialty will play a big role in determining what type of jobs with a fashion degree you'll qualify for. As noted above, a BS or MBA in fashion management will position you for a role on the business side of the industry, while a BFA in fashion design will put you in the running for creative jobs.
Some of the most common jobs associated with a degree in fashion are:
fashion design
fashion journalism
fashion buyer
product manager
pattern maker
stylist
retail manager
textile designer
visual merchandiser
brand manager
marketing specialist
blogger or influencer
As Business of Fashion has noted, the number of people with fashion degrees is greater than the number of job openings, meaning landing a position in fashion can be a challenge. Students considering a fashion degree should be prepared for stiff competition in the job market. Relocating to a major city like Los Angeles or New York City can help with job prospects, as most fashion companies are located in major cities such as these.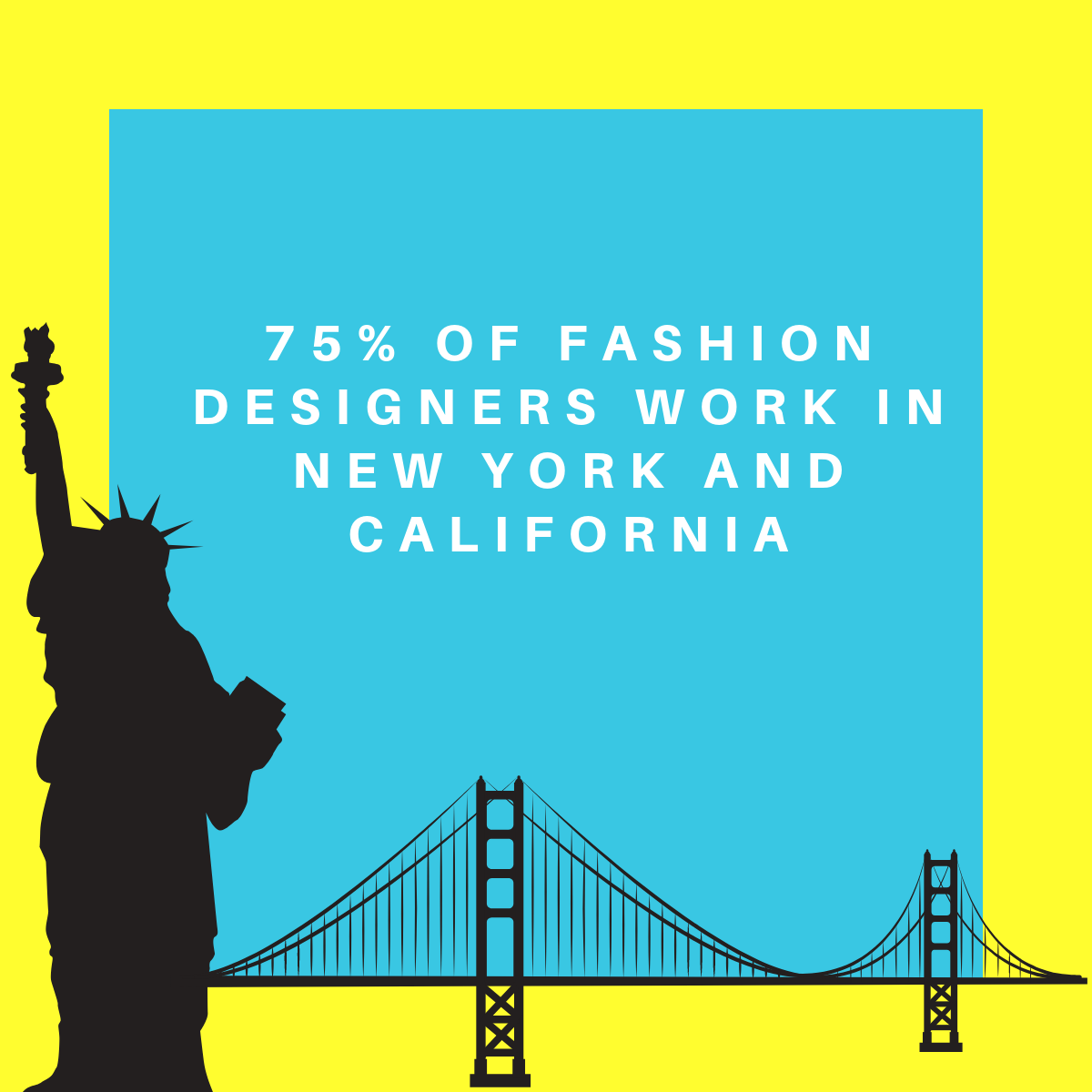 Your salary will, of course, depend on your job title and area of expertise. In general, creative jobs pay less than business jobs, and the fashion industry is no exception. $88,037 is the average salary for fashion merchandising, while $72,720 is the average salary for fashion design. According to the Bureau of Labor Statistics, the highest paid jobs in fashion were those in wholesale or manufacturing businesses or apparel companies. Jobs in bespoke studios, boutiques, and runway fashion, on the other hand, tend to pay out lower salaries but offer attractive career perks like glamorous work, travel, or greater independence.
Is a Degree in Fashion Right for Me?
Just because you love fashion doesn't mean you should pursue a fashion degree. Even if the class titles get you excited, and you can see yourself doing well in a fashion degree program, you'll want to consider your entire professional future before deciding that this is the path you want to pursue.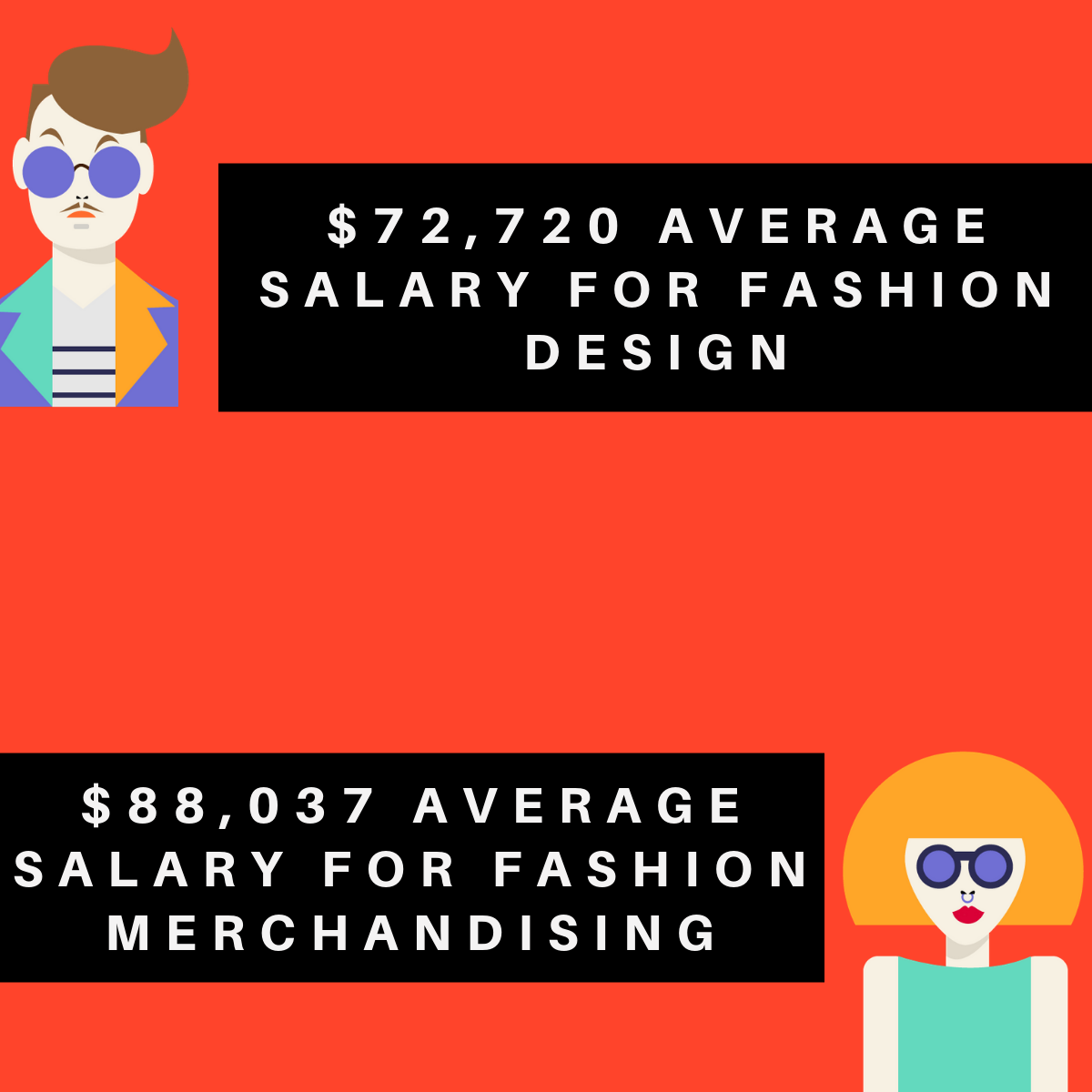 To succeed in the fast-paced and competitive world of fashion, you'll need to be savvy, creative, flexible, and ambitious. This holds true whether you're involved in the creative side or the business side of the fashion industry. You'll also have to have a bit of hustle- the ability to promote yourself, leverage opportunities, and make connections. As a designer, you'll need raw talent along with fully-developed and up-to-date skills. As a marketing or management professional, you'll need business acumen and the ability to work with teams of people across different settings.
Some of the drawbacks of a career in fashion are the stiff competition, fast pace, and demanding work. On the other hand, a job in fashion can be incredibly rewarding, with fresh trends to work with, new ideas and challenges, and the opportunity to get creative. If you thrive on change and are willing to work hard, a fashion degree could be the right fit for you.
Further Reading: