As the 2020 election approaches we see many candidates appealing to the national sense of pride and dignity associated with our youngest generations. The education of these young Americans will undoubtedly set the course of history for America and even for the world beyond its borders. That is to say, education is the tool by which humankind pursues self-betterment both at home and abroad.
What is perhaps most meaningful about this avenue of societal improvement today is that education is no longer limited to the classroom. Students can now earn bachelor's degrees online and entirely from the comfort of their own home.
Career paths available to educators have also multiplied over the years, as many industries now employ education professionals in a variety of workplace stratifications to accomplish incredibly diverse tasks depending on their position–some of which are positions that simply did not exist even a decade ago.
A Degree in Education is a Degree in Versatility
For example, earning a Bachelor's of Education might lead into a number of different careers such as that of a guidance counselor, a corporate policy education specialist working in a human resources department, or even that of an industry-specific education consultant within the sphere of politics. What is most important to grasp about a degree in education is that it is versatile and can find value within any industry where the exchange of valuable information is streamlined in education.
Put simply, if something can be learned and if there is tangible benefit to that learning, then there is a market for an education professional within that field. The question then becomes, how do you best prepare for a career within your chosen field of specialization?
Methodology for Ranking Best Undergraduate Education Degrees
To help you choose the best undergraduate bachelor's degree we have scoured the internet and the hundreds of options therein. To narrow the list from hundreds of options to twenty we structured this ranking according to the following metrics:
Sometimes a traditional degree program presents too many hindrances–in the form of physical location requirements and demanding class schedules. These hindrances are often enough to deter individuals looking to earn a bachelor's later in life, or those who wish to earn a degree amidst demanding responsibilities in life. With this in mind, we have limited this ranking to online programs which should be most accessible to the largest number of prospective students.
As mentioned above, much of the incredible value of a degree in education is that it can take you almost anywhere. But what this means for students is that they must be able to find a program tailored to where they want to go professionally. With this in mind, we have structured this ranking to direct students towards programs with the most robust offerings in education.
Reputation has always been a determining factor in the perceived value of an education. For education professionals this is all the more important, so that future employers and partners will see you as qualified to provide an education for others. With this in mind, we have only ranked schools on this list with stellar national reputations.
20 Best Online Bachelor's in Education
Valley City State University
Recognized as one of America's best college for 23 consecutive years by U.S. News, VCSU takes the number one spot for a multitude of reasons. Founded in 1890 as a "normal school" or a teacher's college, VCSU has become one of the most reputable and respected producers of educators in the country.
But what really makes VCSU stand out within the context of this ranking is that it has so readily adopted online learning, particularly in undergraduate education. At VCSU you can earn an online Bachelor's of Education in any of the following seven specializations: business education, career and technical education, elementary education, english education, history education, social science education, and technology education.
This means that VCSU is not only a great destination for students looking to move into traditional careers in k-12 education but also for students interested in more modern paths in technology and business. Further adding to the value of VCSU's education programs is the robust online graduate programs available as well–meaning students can easily transition from undergraduate to graduate studies entirely from the comfort of home.
Click here for more info.
Wilmington University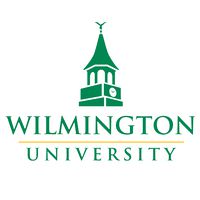 WilmU is one of the rare examples of a school that is able to achieve the size and infrastructure of a larger state school while still maintaining focus on delivering resources to individual students, which is an intimacy more commonly associated with private schools. This is most apparent in the University's student-to-faculty ratio of 1:17 that is upheld despite the growing size of the student body, which currently sits above 20,000.
Prospective students of education will be pleased to learn that WilmU is a well-respected destination for all levels of education in K-12. Where WilmU really steps up its offering for these students however, is in its offered specializations within this focus. While many comparable programs would divert resources to create specializations outside the K-12 focus, WilmU doubles down on this focus to allow K-12 educators to become the best at their chosen area of speciality. As such students can pursue any of the following Bachelor's of Education:
BS in Early Child Education (preschool)
BS in Elementary Education (K-6)
BS in Middle Level Education (6-8)
BS in Skilled and Technical Sciences
Click here for more info.
Athens State University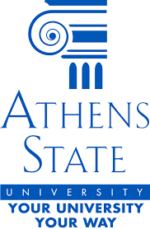 Athens State's mission is to deliver on its core mantra of "friendly, affordable, and convenient" education. While certainly smaller than many schools on this list–enrolling only about 3,000 students each semester–Athens State University differentiates itself by offering a level of individualized care and support for its students that smaller schools are so often hailed for, which means that despite its smaller size undergraduate students have numerous options in specializing in different fields of education.
Students have a wealth of fully online bachelor's of education programs available to them and can choose from the following options:
Career and Technical Education
Educational Studies
Technical Education: Early Instructor
Technical Education: Instructional Design
Technical Education: Military Instructor
Technical Education: Post-Secondary Instructor
Technical Education: Secondary Instructor
Click here for more info.
Mayville State University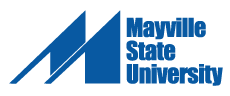 MSU is a school that commits itself to developing students into leaders, a commitment that is all the more important for educators who are implicitly required to lead those who they teach in the classroom. Moreover MSU offers a wealth of fully online and distance-learning bachelor's degrees to make its programs that much more accessible.
What makes MSU stand out even more is that its online education programs receive praise and recognition year after year. As a school that jumped on the opportunities of online education many years ago, MSU has had more time than many schools to refine and polish its online offerings. Prospective students can pursue any of the following online undergraduate education programs:
B.A. in Early Childhood
B.S.ED. in Early Childhood Education
A.A. of Early Childhood
B.S.ED. in Mathematics Education
B.S.ED. in Special Education
Undergraduate Certificate in Online Digital Teaching
Click here for more info.
University of Missouri
Mizzou is a school that stays ahead of the curve, which is most clearly demonstrated in its handling of online education. Today Mizzou Online offers more than 150 undergraduate and graduate degrees, which are delivered with the same commitment to academic rigor and merit that has made Mizzou a distinguished leader of higher education for decades.
For prospective students of education, Mizzou Online offers a Bachelor of Educational Studies (BES) with an interdepartmental focus. What this means is that while some comparable programs approach education by offering separate and highly specialized programs, Mizzou doubles down on fundamentals, theories, and industry research so that graduates of this one program will be qualified to pursue their own unique career paths.
Click here for more info.
St. Petersburg College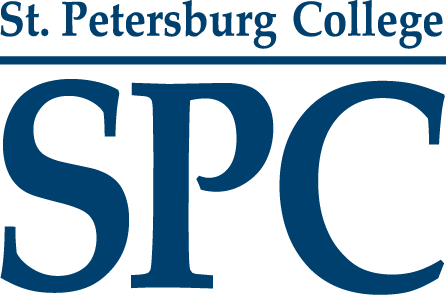 SPC is known for its top-tier education programs, which deliver such quality that their graduates are offered many benefits right out of the gate including paid internships and a guaranteed job offer within the local school district. SPC employs a combination of highly specialized course curriculum and more generalized theory and elementary education philosophy.
As such, graduates of these programs will demonstrate both specialized skills in their chosen area of focus and the meta-theory which is crucial in a versatile career in elementary education that might take many different forms. Specifically, the elementary education program consists of two different degree paths, a B.S. in Elementary Education, and an Elite Educator program as a more competitive B.S. in Elementary Education.
Click here for more info.
University of Cincinnati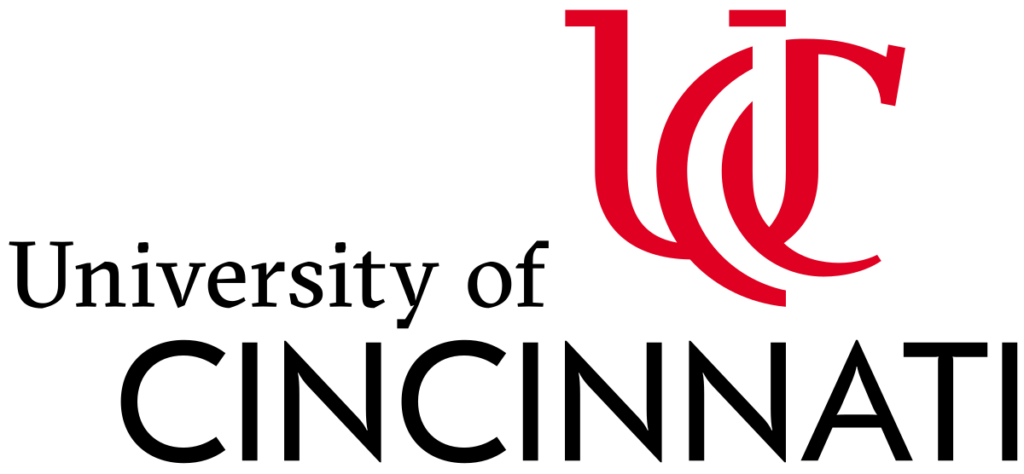 UC's College of Education, Criminal Justice, and Human Services (CECH) offers a host of well-rounded degree programs consisting of both traditional degree programs and fully online alternatives. The CECH operates according to its five central values of innovation, partnership, diversity, leadership, and support. What differentiates UC's CECH from comparable schools is its commitment to community engagement and activism, that is, even online students will see opportunities fostered by CECH's outreach program.
Prospective education students will want to check out the Early Childhood Education (ECE) Bachelor's program. Students will learn to master the fundamentals of working with young children from the point of birth to age five, and as such will be prepared to work in a variety of positions upon graduation.
Click here for more info.
University of Alabama

Even if you're not a 'Bama football fan you have probably heard of the University of Alabama. And if you haven't heard of it, its most distinguishing characteristic is its reputation. Alabama is consistently recognized as one of the best places to earn a degree in the Southeastern United States, and over the past ten years has broadened its accessibility to all students who access to the internet through the Bama by Distance initiative.
The College of Continuing Education offers a fully online Bachelor's of Early Childhood Education. Course curriculum is designed to prepare students to work with children from birth to age eight, in order to guide, teach, and develop these children into bright and well-functioning adolescents. While many programs constrict early childhood education to a cutt-off at age 5, this program gives professionals more leeway to work with a wider age range (up to 8 years old).
Click here for more info.
Ball State University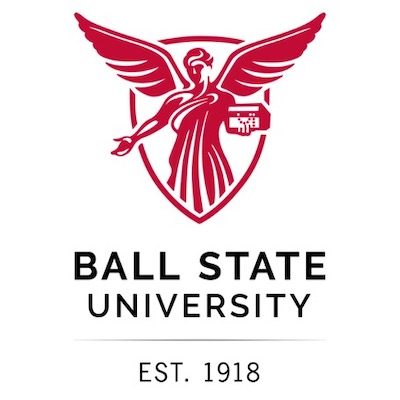 BSU has demonstrated its academic excellence year after year which can be measured in its countless awards and rankings. What is most notable about BSU's accolades is that they tell a pretty clear story: BSU is one of the best options for earning a Bachelor's degree online, particularly in education. Both the online Bachelor's and online Master's of education programs consistently rank among the nations best each year.
Prospective undergraduate students will be able to earn a fully online Bachelor's of Early Childhood Education (ECE). The focus of the curriculum is aimed at working with children from birth to age 5. The program is delivered by award-winning faculty with impressively competitive tuition pricing, making it an excellent option for anyone interested in an ECE career.
Click here for more info.
University of Wisconsin-Stout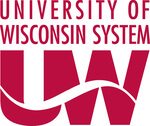 UW Stout employs a philosophy of education which seemingly rests on a core pillar of flexibility in delivering academic excellence. In other words, UW Stout distinguishes itself from its many competitors through the amount of sheer choice offered in its available program paths. Students can choose to earn a reputable degree in a traditional format in the classroom, or online, or in a hybrid combination of the two. Furthermore, classes can be taken fulltime or part-time, so there is a program to fit virtually any lifestyle.
Prospective students interested in becoming educators have a number of options to choose from–some of which offer all three formats of traditional, online, or hybrid. While some are limited to online, none are limited to traditional, meaning you can enroll in any of the following programs while living anywhere in the country:
B.S. in Career and Technical Education and Training
B.S. in Family and Consumer Sciences Education
B.S. in Marketing and Business Education
B.S. in Special Education
B.S. in Technology Education
Click here for more info.
University of Arkansas at Little Rock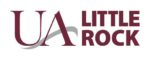 UA Little Rock is a research university that employs curriculum built around two central tenets–real world experience and critical thinking. For this reason, degree programs at UA Little Rock are exceedingly well-known for creating excellent professionals in various fields and industries.
Of note to this ranking is its recent dedication to developing distance learning programs, which are designed to offer all of the academic rigor and career-focused philosophy of its in-classroom programs without the inconvenience. UA Little Rock offers two main undergraduate education programs that can be completed entirely online. These include a B.S. of Health Promotion and Education, and a B.S.E. in Middle Level Education.
Click here for more info.
University of Southern Mississippi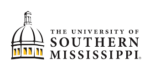 USM offers a surprisingly diverse host of online degree programs, both at the undergraduate and graduate level with a number of additional certificate programs available as well. It should be made note of that while there is an online undergraduate program in education, the large majority of USM's online degree offerings are graduate programs.
What's great about this is that graduate-education-minded students can enroll in the undergraduate program in order to benefit from a seamless transition into their graduate studies. And even if this is not your plan, the online B.S. of Elementary Education stands on its own merit. What distinguishes this program is that it delivers a curriculum specialized for teacher's assistants, so that students can get into a classroom and in front of students as efficiently as possible.
Click here for more info.
University of Wisconsin-Superior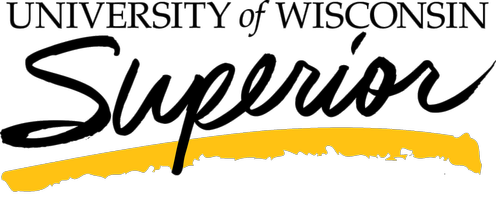 Founded in 1893 as a "normal school" or teacher's college, UW Superior has built a tradition of academic achievement in its students and professional success in its graduates who go on to become teachers. Given the success of its traditional programs, it should be no surprise that its online degree program expansions have been met with similar praise.
Around 90% of graduates from these programs find employment as PK-12 educators, while others go on to pursue graduate education or to work in the private sector. The three primary online undergraduate degree paths are as follows:
Elementary Education (k-9)
Early Childhood Education
Special Education
Click here for more info. 
Western Governors University

WGU Tennessee represents a partnership between WGU and the state of Tennessee that was built on the promise of connecting distance learning technology with top-tier education in order to give students more ways to jumpstart their careers efficiently and affordably. WGU's education program leads the nation in producing STEM teachers, which are often the most demanding teaching positions.
The main online undergraduate program in education is offered in the form of a Bachelor of Arts in Elementary Education. While some programs only prepare students for pursuing licensure within the state of the parent-program, WGU's B.A. in Elementary Education is designed to prepare graduates for earning licensure in all 50 states.
Click here for more info.
Western New Mexico University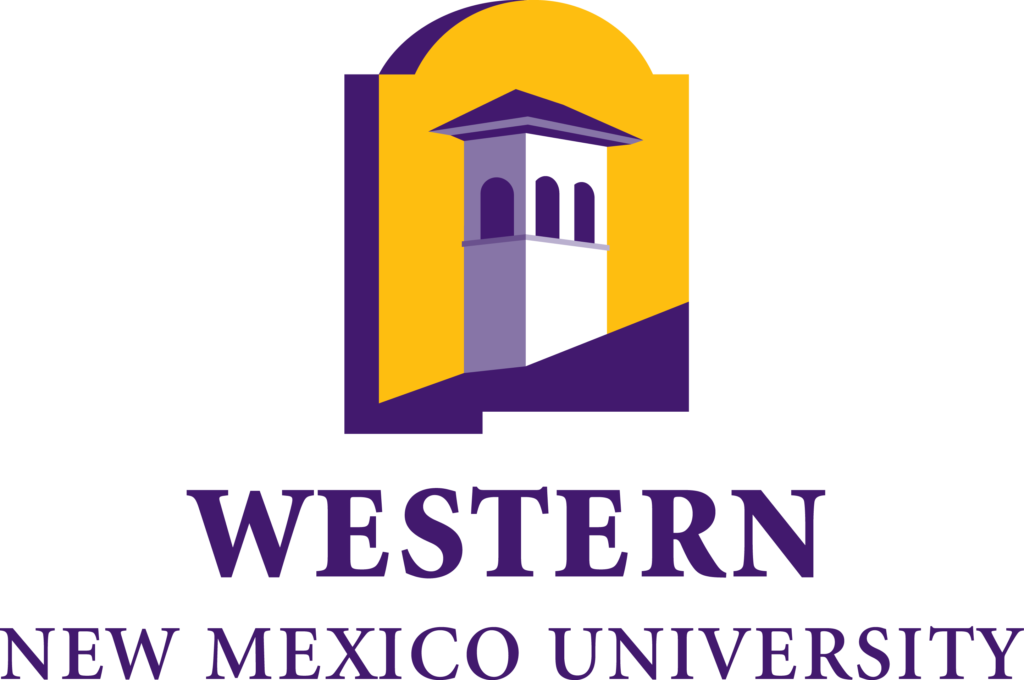 WNMU offers a variety of online degree programs at the undergraduate and graduate level. What really sets it apart though is its exemplary commitment to supporting online education. This commitment is demonstrated most clearly in the following features: 24/7 technical support, 24/7 online tutoring, and fully online student advisors provided to each student. WNMU is combining all the technology and digital functionalities of the modern age to bring online education to the next level.
WNMU further distinguishes itself by not only offering highly supported online degree programs, but also by offering programs in a diverse range of subjects. Students interested in an online Bachelor's of Education will be able to choose from any of the following options:
Bachelor of Science in Early Childhood Education
Bachelor of Science in Elementary Education
Bachelor of Mathematics Education
Baccalaureate in Secondary Education
Bachelor of Science in Special Education
Click here for more info.
Granite State College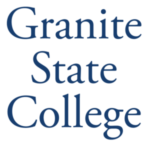 Despite its relatively recent inception, GSC has carved out an excellent reputation for its online education programs. GSC was founded on the idea of providing top-tier affordable degree programs for adult learners. This means that GSC offers a remarkable number of student-friendly policies such as a flexible credit-transfer system, flexible course formats, and competency-based testing.
In the case of the education student, all of these systems and policies are designed to get the student into the classroom as a professional educator as quickly as possible. GSU accomplishes this fast-paced education without sacrificing quality by focusing on specific areas of study within k-12 education. Students interested in a career-focused and fast-paced undergraduate program in education can pursue any of the following options:
Bachelor of Science in Applied Studies – Education and Training
Bachelor of Science in Early Childhood Education
Bachelor of Arts in English Language Arts
Bachelor of Arts in Math Studies
Bachelor of Arts in Social Studies
Click here for more info.
North Carolina A & T State University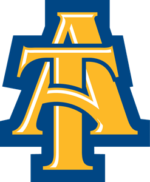 NC A&T University recently celebrated its 129th anniversary in higher education. NC A&T has used each of those years to build toward realizing a single mission–that is, offering quality education that uses state of the art technology. This mission is finally being realized due to the University's recent expansion into online education. NC A&T offers relatively few degree programs and certificates as compared to many of its counterparts, however this limited focus represents a strategic commitment of resources to ensure its fewer programs have the highest quality.
Specifically within the education, NC A&T offers a degree specialization which is relatively rare, a Bachelor of Science in Agricultural Education. While this specialization will be of niche interest, the program's curriculum is delivered by some of the country's top agriculture education researchers, and as such represents one of the best options for those interested in building a career in this area.
Click here for more info.
Fort Hays State University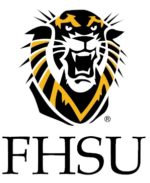 Over one hundred years ago, FHSU began by helping rural teachers with the professional development they needed to increase the expansion of education in areas that needed it. Today FHSU is carrying forward that history by offering both affordable and efficient education available to prospective teachers at the graduate and undergraduate level. One distinguishing factor of FHSU is that it displays a sincere dedication to providing top of the line education technology, so distance learning students can expect the industry's best.
FHSU offers undergraduate education programs focused on cultivating expertise in prospective teachers of k-12 with each degree path representing an area of focus. These areas of focus are delivered in these Bachelors of Science in Education:
Early Child Unified
Elementary Education (K-6)
Elementary Education (K-6 / Special Education)
Secondary Education
Click here for more info.
University of the Cumberlands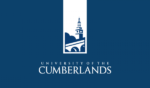 With a rich history dating back to 1913, the University of the Cumberlands offers students a number of reasons to consider pursuing one of its degrees. A reputation for stellar education programs and academic excellence in its students has driven a widely held respect for the University of the Cumberlands. Among its alumni are university presidents, five military generals, judges, and many more professionals of outstanding character and achievement.
In the case of its program for education, the undergraduate degree on offer is a fully online Elementary Education degree. While some comparable programs break up the areas of focus within elementary education into separate degree paths, the University of the Cumberlands offers one degree with several options for teaching specializations such as the following:
English/Communications
Interdisciplinary
Social and Behavioral Studies
Special Education
Click here for more info.
Southern Utah University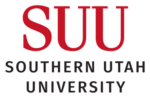 SUU positions itself with a passionate stance in its education philosophy in educating the future generations of teachers. That is, SUU is staunchly opposed to social injustice within the realm of the education system, and as such prospective students can expect curriculum to incorporate techniques, strategies, and histories relevant to combatting and correcting such injustice.
Specifically, this philosophy is incorporated in a fully online Bachelor's of Elementary Education. This program is designed to prepare graduates for teaching K-8 within the school system of their desired locale. It should be noted that applicants will need to be endorsed by the applicant's local k-6 school that will allow the applicant to complete practicum assignments specific to that school–since the SUU Elementary Education program was originally designed specifically for the Utah school system.
Click here for more info.
For Further Reading: