If you're considering majoring in human resources, you should know that the field of HR has plenty to offer. Prospective and established human resources professionals love the breadth and variety of job opportunities, the potential for high wages and the chance to work closely with people and make a difference.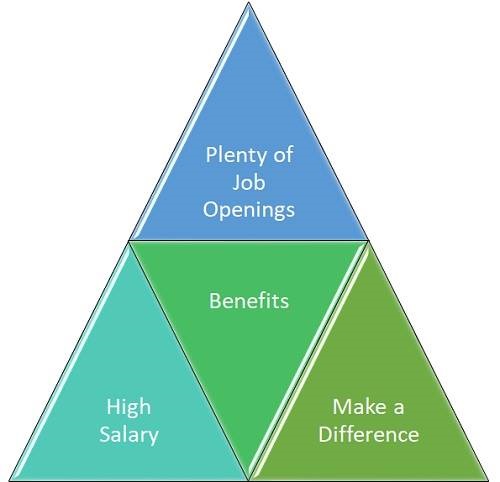 Prepare for Careers With Plentiful Job Openings
Workers are a crucial part – some might say, the most important part – of any business. The workforce of business operations specialists who are responsible for hiring, training and liaising with employees is large and varied, since all organizations need some form of human resources work done, regardless of their size or industry. The United States Bureau of Labor Statistics (BLS) reports that 995,900 are working in non-managerial HR roles like human resources generalist or specialist, labor relations specialist or training and development manager. Another 186,400 human resources personnel hold supervisory and leadership roles like HR manager, training and development manager and compensation and benefits manager, the BLS reported.
Generally, jobs in HR and related areas of business are continuing to grow. An expected seven percent increase in job opportunities will create 38,900 new positions for human resources specialists. Specialists in compensation, benefits or job analysis can look forward to a nine percent increase, or 7,200 new jobs. An 11 percent increase in jobs for training and development specialists could add 32,500 new roles. In management roles, a nine percent bump in job prospects would result in 12,300 opportunities for human resources managers. Smaller occupations training and development manager and compensation and benefits manager should see a 10 percent growth rate leading to 3,600 new jobs and a five percent growth rate leading to 800 new jobs, respectively.
One human resources role that has very bleak job prospects is labor relations specialist. As a result of dwindling labor unions in the U.S., the need for these business operations specialists will likely decline by eight percent, cutting 6,300 existing jobs, the BLS reported.
Earn a High Salary
While HR doesn't have the reputation for lucrative salaries that finance has, the earning potential in this field is still well above average. The BLS states that the median salary for all occupations in America is just $37,690, but even the lowest-paying human resources roles pay a median wage that is $22,000 more per year than that figure for all occupations. Human resources specialists and training and development specialists have nearly identical median salaries, $60,350 and $60,360. The median salary for compensation, benefits, and job analysis specialists sits a couple thousand dollars higher at $62,680, with labor relations specialists only slightly better paid at $63,200.
At the leadership level, HR professionals earn six-figure median wages. Training and development managers earn the least, with a median wage of $108,250, followed by human resources managers with a $111,280 median salary. A $119,120 median salary makes compensation and benefits managers       the best-paid human resources professionals.
Within the same occupation, salaries can vary widely. Human resources manager and related roles are among the occupations with the largest differences between the highest-paid and lowest-paid workers, with wage gaps of well over $100,000, the BLS reported.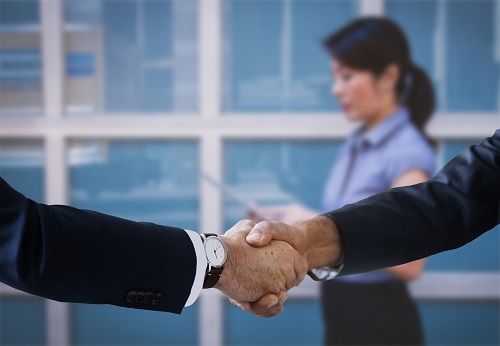 IMAGE SOURCE: Pixabay, public domain
Make a Difference
When you're considering majoring in human resources, you know that your future career isn't all about the money and the job growth rate. These factors matter, but you also know that it's the human side of business that you find most appealing. In a human resources function, you get to make a difference to your colleagues and to company culture. You help find and recruit the talent that makes your organization a success and provide jobs to individuals who are trying to support a family, save for their financial goals and grow professionally. Training employees helps strengthen your company while making the individual workers the best they can be. By handling workplace conflicts with poise, you can keep operations running smoothly and minimize unnecessary employee turnover. The work of a human resources specialist or manager is a win-win situation that benefits the individual workers as well as the business as a whole.
In an HR role, you get to put your people skills to work daily. The BLS lists interpersonal skills and communication skills as among the most important attributes for human resources specialists and managers. When you're a definite "people person," interacting and collaborating with colleagues and potential new hires makes work enjoyable.
Over 85 percent of human resources professionals report high rates of job satisfaction, especially as it relates to the variety of projects, feeling of safety in the workplace and relationships with coworkers, the Society for Human Resource Management reported.
Additional Resources
What Salary Can I Expect With a Human Resources Management Degree?
What Is the Demand for a Degree in Human Resources?
What Kind of Job Can You Get With a Degree in Human Resources?
What Is the Benefit of Earning a Human Resources Degree vs. a Business Degree?