If you're wondering what the advantages are of choosing a human resources degree over a general business degree, there are a few factors you should consider. Naturally, it only makes sense to specialize in HR if you are seriously leaning toward a career path such as human resources specialist or personnel recruiter, since this specialization won't give you any advantage if you plan to go into a field like finance or marketing. That said, students contemplating this decision might appreciate the specialized nature of HR coursework, the large occupation replete with job opportunities waiting for them after graduation and the opportunity to earn professional certification faster.
A Specialized Interdisciplinary Curriculum
Technically, you don't need a human resources degree to work as a human resources specialist, human resources generalist or personnel recruiter. A general business background is acceptable for this field, according to the United States Bureau of Labor Statistics (BLS). However, experts have opined that earning an undergraduate HR degree is the best way to prepare for a career in this field – and with good reason. The curriculum of an HR degree program typically includes a broad business core, just as a general business degree program would. It also incorporates interdisciplinary coursework that provides a more specialized human resources perspective and equips students with the skills to solve HR problems.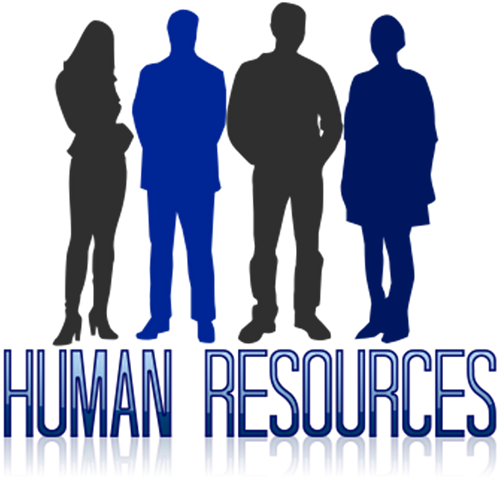 IMAGE SOURCE: Pixabay, public domain
This interdisciplinary quality doesn't necessarily mean you will be loading up on courses offered by departments far removed from business. Many of your classes will probably have their own human resources distinction or be part of of the larger category of business courses. However, concepts from all different career and academic fields – like economics, organizational behavior, systems theory, education and even psychology – influence the discipline of human resources. In fact, many HR students take classes in corporate law, labor law, psychology and planning, on top of their core studies in business administration. Business schools that tailor their HR curricula to match the Society of Human Resource Management (SHRM)'s HR Curriculum Guidebook and Templates offer the best education in the field.
If you major in general business, you might take a course or two in human resources. However, the limited time you spend on the subject means that you will barely scratch the surface of this complex field. For students who know that human resources is where their career interests lie, being without this interdisciplinary subject matter depth could prove to be limiting.
The SHRM specifies 18 required content areas plus four secondary content areas a bachelor's degree program in human resources should cover. These content areas range from globalization to workplace health, safety and security.
A Large and Growing Occupation
Human resources is one of the larger business occupations. About 547,800 Americans currently hold a job title such as human resources specialist, human resources generalist, recruitment specialist or personnel recruiter. The BLS predicts that opportunities for human resources specialists of all kinds will grow at an average rate of seven percent over a decade, adding 38,900 new jobs. That already-significant number doesn't tell the full story, since there are a number of similar occupations that you can get with a human resources degree. For example, 84,200 business professionals work in the field of compensation, benefits and job analysis specialists, and the BLS anticipates a nine percent growth rate. Another 81,000 people work as labor relations specialists, although this job role is seeing somewhat of a decline. The occupation of training and development specialist accounts for 282,800 American jobs.
Training and development specialists are enjoying faster than average growth. The BLS expects opportunities in this career to grow by 11 percent, or 32,500 new jobs, over a decade.
A Quicker Path to Professional Certification
In the field of human resources, professional certification is voluntary but valuable. Human resources managers, in particular, are likely to seek certification from the SHRM or another professional association to help them advance, the BLS reported. Earning a human resources degree with a curriculum approved by the SHRM can help you attain certification years before your peers who approach HR from a general business or other background.
Through a new student eligibility policy, students of a human resources program that meets SHRM guidelines can sit for the certification exam, called the SHRM-CP exam, right away. This change in eligibility can save students years of waiting to cultivate enough experience to be permitted to take the certification exam.
Business students with a concentration or emphasis in HR but not program that aligns to SHRM guidelines need one year of experience to take the exam. Students without an HR or related background – even those with a business degree – need 2 years of work experience.
Additional Resources
What Are the Benefits of Earning a Business Degree vs. a Human Resources Degree?
What Is the Difference Between a Human Resources Degree and a Business Degree?
What Is the Difference Between a Certification in Human Resources and a Master's Degree in HR?