To be a great policy analyst, you need to be a mix of researcher and advocate. By applying your extensive subject area knowledge and research skills, you can reach informed conclusions about proposed policies based on scientific methods and evidence. By sharing your research findings with government executives and others in power, you play a part in shaping society.
If you're wondering how to become a policy analyst, including what degree and work experience you need for this career path, this guide to policy analyst education can help put you on the right path.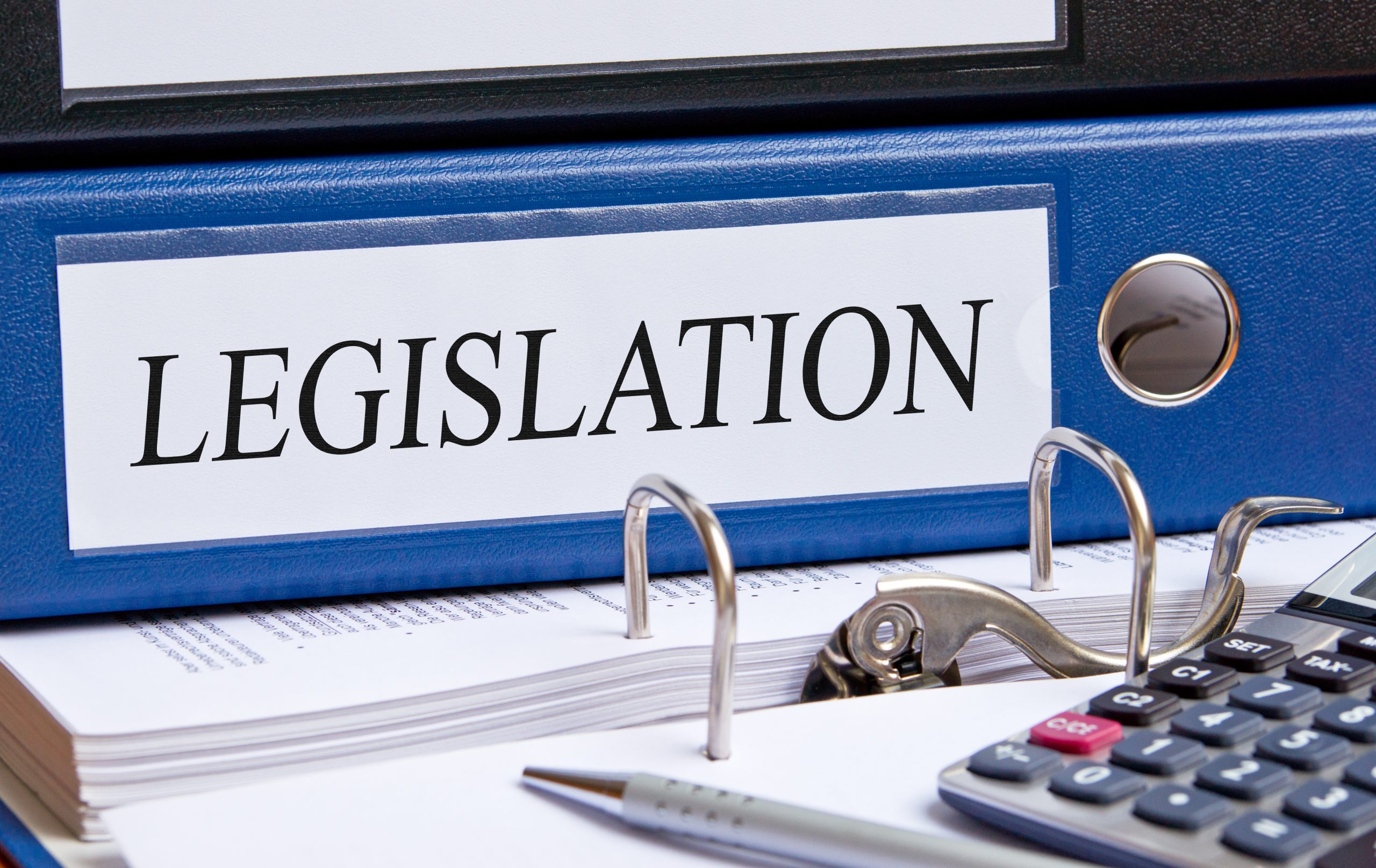 How to Become a Policy Analyst
To become a policy analyst, you're going to need a formal college education, research experience and more.
Your first step to the policy analyst career path is earning a bachelor's degree. As you work toward your degree, you should look for opportunities to get involved in research, policy analysis or politics – or some combination of these areas. You might apply for a research assistant position in a project one of your instructors is undertaking, seek out a policy-related internship opportunity with a company or a government agency or take on volunteer work as part of a political campaign. Any opportunity to gain experience, whether it involves working with special interest groups or a chance to conduct independent research, is valuable if you're pursuing a future in performing research that pertains to potential policies and the impacts of existing laws.
Because they perform in-depth research on policy proposals and analyze and interpret qualitative and quantitative data, a policy analyst must be highly educated. They are, essentially, scientists and researchers in their fields – which can range from the life, physical and medical sciences to matters of social and political science.
RELATED: Top 10 Highest Paying Social Science Jobs
Like many types of scientists, policy analysts often require an advanced education, which means there is a good chance that attending graduate school is in your future if you want to become a policy analyst. You should plan to pursue a master's degree to pursue this career path. Common graduate degree options for this career include a Master of Public Administration or a Master of Public Policy. Depending on your area of interest, you may end up needing to earn a doctoral degree, such as a PhD, to be a policy analyst.
What Does a Policy Analyst Do?
What exactly is a policy analyst, anyway? In simple terms, a policy analyst is an educated professional whose job is to apply methods of statistical data analysis to the policies that pertain to an economic, social or political issue. Experienced analysts are needed to propose solutions and provide advice to government officials pertaining to every kind of policy issue.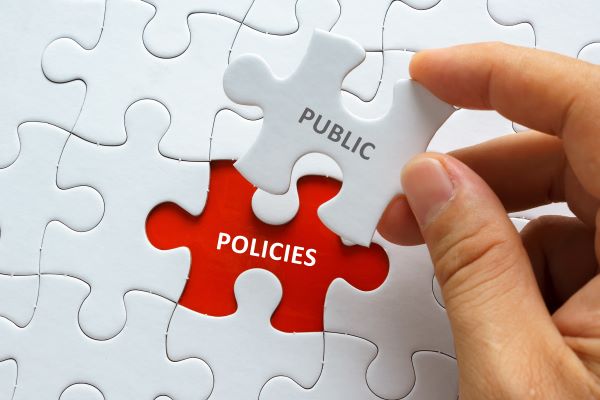 A policy analyst hopes to influence public policy and policymaking for the better, but the job duties required in this highly educated professional aren't strictly focused on activism and advocacy. Policy analysts are supposed to be analysts first and influencers second. As such, an effective policy analyst looks at public policies and the problems they aim to address as a scientific problem and applies scientific research methods to the study of that problem and the intended solution.
Policy Analyst Job Duties
In the analysis aspects of their work, a policy analyst applies statistical methods of data analysis to the problems – economic, social, political and otherwise – that policies aim to solve. Much of this analysis involves assessing quantitative, or numerical, data. However, qualitative data, too, can play a role in the in-depth research of a policy analyst. A policy analyst may, for example, interview focus groups about their opinions on policies and their experiences or perform a cost-benefit analysis to calculate the consequences of a policy. Gleaning the most valuable information out of either of these methods requires strong critical thinking skills. When interviewing focus groups, a policy analyst must listen closely and think critically about the questions they want to ask and the answers they receive. Performing a cost-benefit analysis, too, requires a great deal of critical thinking to identify and quantify all costs and benefits that apply to the issue at hand.
From their solid understanding of the statistical data that represents issues and the policies that attempt to solve them, policy analysts offer advice for crafting solutions that are effective and have minimal negative effects. As part of their efforts to influence public policy, a policy analyst may write academic papers as well as magazine articles meant to inform an audience of laypeople.
Professionals serving in a policy analyst role are generally expected to possess strong communication skills, including skills in writing and public speaking, as well as skills in problem-solving and, of course, in analyzing statistical data.
Where Policy Analysts Work
Policy analysts work in a variety of settings, conducting research that pertains to existing policies and proposed policies. Many policy analysts work for government agencies or for nonprofit organizations devoted to research and creating awareness of important issues. A policy analyst may also work for private-sector, for-profit companies – particularly, businesses in industries that are commonly affected by public policy and regulations – in roles pertaining to government and public affairs and advocacy.
Policy Analysts in Federal Government Agencies
Policy analysts work in just about every imaginable sector of the federal government, from the federal regulatory system to the Federal Reserve Bank and even the Department of Homeland Security. Exact job duties may vary depending on the policy analyst's role but may range from program evaluation to putting together new policy proposals.
Work as a Policy Analyst in a Think Tank
Many policy analyst jobs exist in think tanks and other nonprofit organizations. A think tank is a group formed for the purpose of research and advocacy. Sometimes called a policy institute, a think tank may also be informally thought of as an "idea factory," as the BLS noted. The issues studied at think tanks tend to be complex matters with many interrelated components.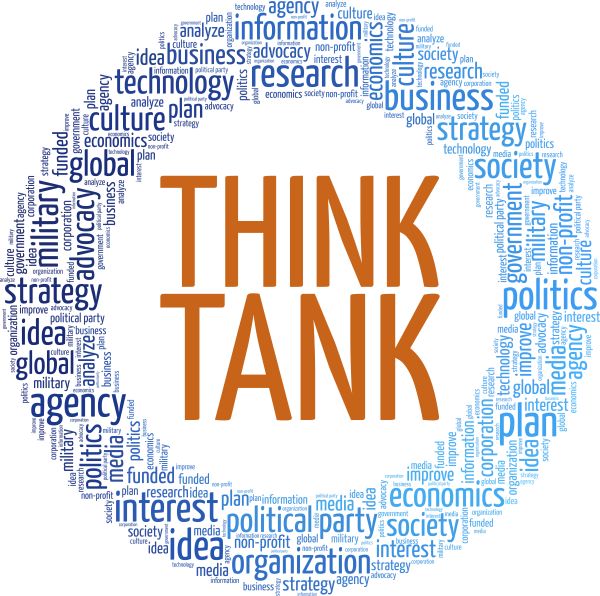 The Average Policy Analyst Salary
The average salary for policy analysts in the United States was $60,776 per year as of March 2022, according to the salary research website PayScale. For a policy analyst, as for workers in many other roles, earning potential varies with professional experience. The average salary for a policy analyst in an entry-level position is in the range of $51,175, climbing to $59,108 for early-career policy analysts with two to four years of professional work experience, according to PayScale.
By the time policy analysts have a decade or more professional experience, they can earn considerably more. The average salary for a policy analyst with 10 to 19 years of experience is $75,306, and late-career policy analysts earn an average salary of $93,500.
One way to potentially boost your average salary as a policy analyst is by advancing your education. For workers with a master's degree in public policy, PayScale reported an average salary of $71,000 per year. For professionals with a PhD in public policy analysis, PayScale reported an average salary of $103,000.
According to the United States Bureau of Labor Statistics (BLS), salaries for policy analysts, particularly those working for private entities and think tanks, can vary widely. Some policy analysts spend a good chunk of their working time writing grant proposals and otherwise seeking to secure funding to continue their research.
For policy analysts working for the federal government, pay rates can range from the GS-7 for low-level government analyst jobs, which in 2022 paid salaries in the range of $38,503 to $50,050, to the GS-15 level, which in 2022 paid a salary range between $112,890 and $146,757, for highly experienced professionals.
The Best Degrees for Policy Analysts
There's no one major, or even one group of majors, that are appropriate programs of study for aspiring policy analysts. More important than the title of your degree program are the skills you have to offer as a prospective policy analyst. A successful policy analyst should have certain skills, including problem-solving skills, critical thinking skills, writing skills and the ability to digest complex information. It also helps to have a passionate interest in a policy area that you plan to study.
Some policy analysts come to the field from degree programs specific to public policy and administration. Others study more general areas that pertain to the analysis of policies and ideas, such as political science, philosophy or even law. Still other policy analysts are experts in a particular subject area. Different academic backgrounds can prepare you for different types of job openings that revolve around analyzing data pertaining to public policy matters. If you want to be a policy analyst, you should first think about the types of policy issues you want to analyze.
Since most policy analysts have a graduate degree, your educational preparation for this career path may combine different areas of study. For example, you might major in a subject area like economics, environmental science or healthcare as an undergraduate and then decide to pursue a Master of Public Administration, concentrating first on your knowledge of the area of policy in which you are interested and then on learning more about public policy and administration. Other students pursue a bachelor's degree specific to public policy and public administration and then focus more extensively on particular areas of policy in graduate school.
Majors Specific to Policy and Policy Analysis
If you're an aspiring policy analyst who is particularly interested in public policy and affairs, you might look for a major that matches these specific interests. Some of the more popular specialized options students choose include policy analysis and management, social policy analysis, public policy, public administration and public affairs.
Policy Analysis and Management Degree
Policy analysis and management is an interdisciplinary field of study. The foundational coursework that makes up the core curriculum of this major may include topics in the introductory foundations of public policymaking, methodological tools for public policymaking and policy analysis, the framework for the operations and management of public organizations, American politics and microeconomics and macroeconomics.
At the bachelor's degree level, students pursuing this major often complete plenty of elective coursework in a field related to common matters of public policy. Students may have the option to choose a formal area of public policy concentration. Possible concentration options can include anything from environmental policy to civil rights and urban issues to world affairs.
Social Policy Analysis Degree
If areas of social policy are of particular concern to you, you might prefer a degree in a relevant field like social policy analysis. This major allows you to concentrate on social issues, whereas matters of environmental policy and financial policy may put less of an emphasis on the social components of problems (although these components certainly still exist).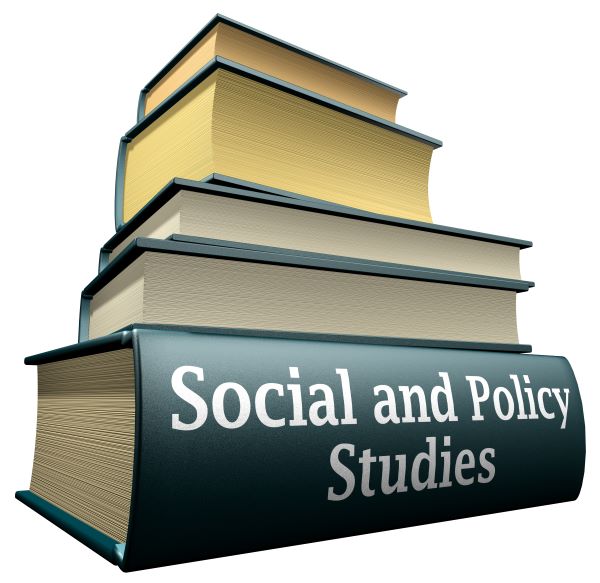 Students in this major may start their studies by taking foundational courses in social policy approaches, methods of quantitative analysis used in the social sciences, policy analysis, American politics, economic principles and applied economics. They also take elective courses of their choosing in areas of social institutions, groups and identities and policies, processes and outcomes. For example, a student majoring in social policy analysis may devote coursework to social inequity, minority politics and race and ethnic relations or delve into studies in urban housing, urban sustainability and health disparities.
Public Policy Degree
An undergraduate degree in public policy is somewhat more general than studies on policy analysis specifically. Like other areas in public policy studies, this major is interdisciplinary, but instead of focusing narrowly on policy analysis and management, this program of study covers all aspects of public policymaking, including policy formation, policy evaluation and policy promotion.
The curriculum is likely to include coursework in crafting public policy, the use of public policy to change the world, public policy analysis and studies of economic issues and policies. Field experiences, a capstone project and a senior thesis all offer opportunities for students to put what they learn in the classroom into practice.
Public Administration Degree
If you major in public administration, you will move slightly away from the study of policy to learn more about the management of public programs, agencies and institutions. As such, the coursework in this degree program will include coursework in the policymaking process but will also cover topics like administrative processes, business ethics, organizational behavior, business communication and management information systems. Public administration programs are sometimes available at the undergraduate level, but Master of Public Administration programs are more common.
RELATED: Are There Different Areas to Study Within Public Administration That Will Help Me Be Better Suited for Specific Jobs or Areas of Government?
Public Affairs Degree
An undergraduate degree in public affairs may cover both political science and public administration coursework, with the aim of preparing students for roles in creating and implementing the programs that public policies use to address problems.
Political Science Degree
Political trends affect what policies and proposed legislation are popular – and even, to a degree, what problems are recognized as being in need of solving in the first place. Political science majors take classes in political thought, political analysis, comparative politics, the United States government, constitutional law, international relations and specialized topics like urban politics, environmental politics and LatinX politics.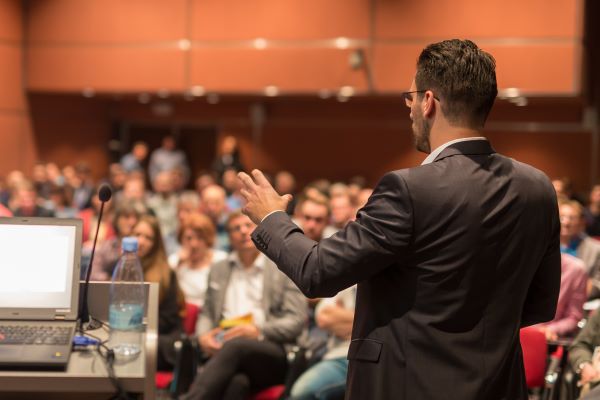 Some political science degree programs offer an applied concentration in public policy, which is ideal for an aspiring policy analyst who wants to not just understand political trends but also use their knowledge of politics to affect public policy. A concentration in applied public policy might include courses in U.S. public policy, applied public policy analysis, advanced political analysis and politics in public opinion and the media. Graduates of political science degree programs are uniquely suited to study political trends and how those trends impact policy change.
RELATED: What Can I Do With a Political Science Degree?
Philosophy Degree
Philosophy is the study of knowledge and the search for answers to deep and complex questions that pertain to time, existence, ethics, thought, reasoning and meaning. The Philosophy Foundation describes philosophy as a "way of thinking."
Studying philosophy doesn't directly prepare you for a career in the way that studying public administration does, but the major provides an excellent framework for thinking critically about the complex problems that policymakers aim to address and how policies could be developed and implemented to solve them.
RELATED: What Can I Do With a Philosophy Degree?
Philosophy students are likely to study both ancient and modern philosophies and philosophers, as well as elementary logic, ethical theories, political philosophy, the philosophy of science and the philosophy of the mind.
Law Degree
Government policies are, essentially, matters of law. As such, having a background in law can help you become a policy analyst.
RELATED: What Degree Do You Need to Be a Lawyer?
At the undergraduate level, a pre-law major or concentration is an option you might consider if you are interested in the law aspects of public policy analysis. At the graduate level, you could go the traditional law school route and earn a Juris Doctor (JD) degree, as you would if you wanted to become a lawyer. Another option is to pursue a law education that doesn't lead to licensure as an attorney, such as the Master of Legal Studies, Master of Law Studies or Master of Studies in Law.
RELATED: Top 25 Law Schools
A job in the legal industry can help you gain experience that will be valuable in the work of analyzing public policy. Some policy analysts even come to the field with a work history that includes a role as a law clerk or a licensed attorney.
Economics Degree
You might think of economics as pertaining to matters of finance, but in fact, economics is a social science that is concerned with the production and distribution of resources and goods – including but not limited to financial wealth. For policy analyst jobs that involve weighing in on economic policies, having a background in economics is valuable.
Environmental Science Degree
Likewise, a policy analyst who focuses on matters of environmental policy can benefit from having a thorough background in this interdisciplinary field of science. Environmental policy is a big part of public policy today, particularly in areas like addressing climate change and energy generation.
Healthcare Degree
A health policy analyst doesn't have to be a doctor, but having some health background is valuable for this job. Many health policy analysts approach the field with a background in public health, since policies often pertain to public health matters. However, a major in health sciences more generally can also be beneficial.
In some instances, experienced healthcare providers, like nurses and medical doctors, may pivot to roles in policy analysis because they want to make a change in the current policies that, as they have seen from their healthcare career, aren't doing enough to address problems like public health matters, access to healthcare and healthcare disparities among different populations.
Criminal Justice Degree
Having a background in criminal justice can help you succeed in a policy analyst job role that focuses on policies involving law enforcement, criminal justice reform and related fields. Criminal justice majors will often study the foundational concepts of criminal justice, criminology, the justice system, criminal law, criminal investigations, issues in correctional rehabilitation and institutional corrections and ethics and politics in criminal justice.
RELATED: What Salary Can You Expect With a Master's Degree in Criminal Justice?
Urban and Regional Planning Degree
Designing land use and developing cities or towns is a political endeavor as well as a technical and administrative one. Further, by understanding the problems that arise in regional planning and the solutions that have proven effective, you can prepare for a policy analyst job that involves assessing policies that pertain to social, economic, political and environmental issues. An aspiring policy analyst interested in this area may opt to major in urban planning or a similar field of study.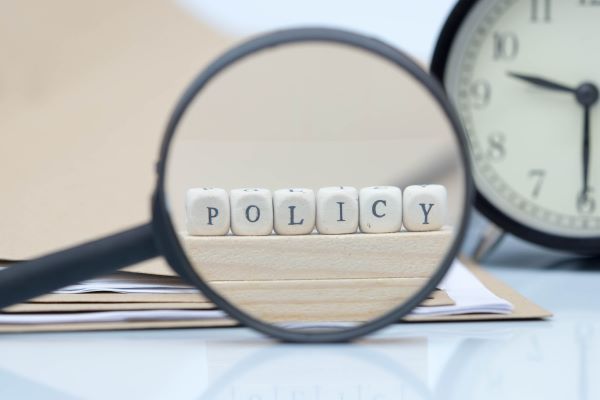 Conclusion
For prospective students who have been wondering how to become a policy analyst, the good news is that there are many paths that could lead you to this job. You can earn your bachelor's degree in any number of subjects, and the experience you gain working in other jobs can often help give you a deeper level of knowledge that will help you as a policy analyst.
Pursuing a master's degree – again, in any of a number of subjects – will certainly help get you closer to your intended career as a policy analyst, as will taking every opportunity to cultivate your statistical analysis skills, your research skills and other skills that can help you influence matters of policy.
Related Resources:
What Jobs, Other Than Being a Lawyer, Will Having a Law Degree Help Me?
Statistics Jobs: What Kind of Job Can You Get With a Degree in Statistics?
What Can I Do With a Social Policy Degree?
What Is the Benefit of an Accounting Degree Vs an Economics Degree?
In What Kind of Areas Will a Master's in Economics Open Doors for Me?