If you're exploring your college options, you might be wondering "What's the easiest bachelor's degree to get?" Our list of 20 easy bachelor degrees for online students to consider includes plenty of ideas that prepare students for good jobs or advanced education.
How Do You Choose the Easiest Bachelor's Degree Online?
What makes a college degree program "easy"? Is the easiest bachelor's degree online one that requires little in the way of mathematics skills? Is it one that won't have you spending hours upon hours in a laboratory, painstakingly measuring variables and drafting lab reports? How about a degree that doesn't require a whole lot of memorization, writing or outside-the-box thinking?
Defining Easy Bachelor Degrees
What is the easiest bachelor degree to get? The easiest bachelor's degree may mean different things to different people.
RELATED: Which College Degree Is Easiest?
If you're naturally great with numbers, it may be a blank page or an assignment to sketch out a design, rather than a complicated math formula, that makes your stomach clench. However, to many students, the majors that require a great deal of scientific and mathematic equations or high-tech computer knowledge are among the most difficult. Degree programs that require less science, technology, engineering and mathematics (STEM) knowledge are often viewed as easier programs of study.
RELATED: What Distinguishes an Easy Bachelor's Degree From a Difficult One?
What constitutes the easiest degree is somewhat subjective. To identify the easiest bachelor's degrees, this article takes into account everything from the flexibility of the curriculum to graduating students' GPAs.
No major is completely easy. Students – even those pursuing the easiest bachelor degree to get – should also be aware of the hardest parts of their programs of study.
Of course, when choosing a college degree to pursue, students need to consider the whole picture. That includes assessing their own interests, career aspirations and strengths and weaknesses.
Is Online Learning Easy?
It's no coincidence that our list of the 20 easiest bachelor's degree options focuses on online learning. Online degree programs tend to offer the most flexibility. They may also include fewer laboratory science courses.
That said, online programs aren't necessarily easy. Most online degree programs require the same rigorous coursework as campus-based programs do. Online courses require a great deal of self-discipline, since you're more likely to be working at your own pace.
RELATED: How Difficult Is It to Earn a Bachelor's Degree Online?
Still, for students juggling work, family obligations or other responsibilities, an online degree may be the easiest degree to get. Online courses allow you to fit your studies into your schedule.
What Is the Easiest Bachelor's Degree to Get Online?
We've put together a list of the 20 easy degrees undergraduate students can earn through online learning.
1. Liberal Arts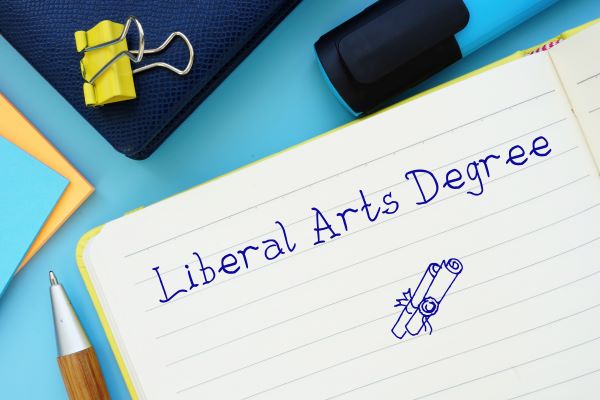 Perhaps the easiest degree to get is a liberal arts degree. A liberal arts or liberal studies college major equips students with a generalist education. When you study liberal arts, you're cultivating a breadth of knowledge, rather than studying a single subject in great depth.
Students in a liberal studies degree program will take courses in a variety of fields, including the following, according to U.S. News & World Report:
The humanities
History
Communications
Composition
Social science
Physical and life sciences
Mathematics
However, pursuing a liberal arts degree won't spend the bulk of their college education studying complex and high-level scientific theories and mathematical formulas.
Some liberal arts courses are interdisciplinary. This means these courses combine components of multiple fields of study.
Throughout your studies in various disciplines, you will strengthen an array of versatile skills, such as:
Critical thinking
Communications
Problem-solving
Decision-making
RELATED: What Skills Do I Gain With Liberal Studies?
The combination of these skills, plus your general college-level knowledge of a variety of subjects, can prepare you for countless possible career paths or fields of advanced study. As long as you meet the prerequisite course requirements, liberal arts majors can go on to earn an advanced degree in just about any subject. They may even pursue medical school or law school with undergraduate degrees in liberal arts.
RELATED: What Jobs Can I Get With a Liberal Arts Degree?
Coursework in Online Degrees in Liberal Arts
Liberal arts is one of the easiest online bachelor's degrees you can attain because its generalist focus means that you won't need to delve into the complexities of specialized knowledge in any one field. You will likely have to take at least some basic math and science courses. However, you won't have to study these subjects at the advanced – and most difficult – levels.
In fact, because the courses you take in a liberal arts degree program are so general, your curriculum is likely to be much more flexible than many other degree programs. That means you have more freedom to choose your classes. You also don't have to worry so much about sticking to a strict schedule to fit all of your required courses into four years of full-time study.
As a liberal arts major, you might take classes such as the following, according to U.S. News & World Report:
Perspectives on social institutions
The development of scientific ideas
The fundamentals of speech
Religious and ethical values
Advanced composition
Transformative leadership
World views and values and perspectives on the humanities
Even a flexible liberal arts degree program still poses challenges. Most liberal studies degrees offered online require students to commit to a major or concentration of some kind. This means you will still need to learn more than just the fundamentals of at least one subject.
RELATED: The 20 Most Flexible Online Bachelor's Degree Programs
Because your curriculum requires you to cultivate a breadth of knowledge, you need to be well-rounded. You can't simply avoid the subjects that you are weakest in by studying your strongest subjects exclusively.
What Makes It Easy: Flexible curriculum and generalist focus
The Hardest Part: Performing well in every subject, developing strong "soft" skills
Career Opportunities: Sociologist, historian, economist, librarian, lawyer, real estate agent
2. Education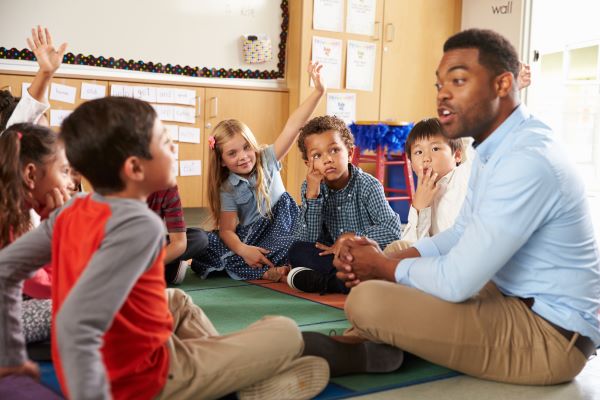 The next easiest bachelor degree to get online is a degree in education. You might consider studying education if you want to share the gift of knowledge.
Both CBS News and The Huffington Post have listed education as one of the easiest college degrees you can earn. One factor they consider is grades.
The easier the degree, the more likely a student is to attain good grades – or at least, that's the idea behind the methodology. Education majors have the highest grades, according to CBS News. The education average GPA is 3.36. In comparison, the students with the lowest average GPA – 2.78 – are chemistry majors.
It's possible that average GPA isn't influenced only by the subject matter being easier. Students who major in teaching and learning happen to be good at the assignments and exams used to assess knowledge at the college level. Regardless, there's a general bias that taking courses such as learning through play and creative activities for young children means that the curriculum is not as rigorous as other degrees. Students in other college majors often enviously give their peers who study education some grief over the time they spend creating classroom decorations or reading and reporting on children's books.
Of course, life as an education major isn't all fun and games. The student teaching requirement means you'll basically spend a semester working full-time for free. At many schools, you'll have to double major in another subject besides education. That means meeting all of the demands of both programs of study. There are also tests you need to take to attain a teaching license. Once you finally get started in your career, you'll find that teaching a classroom full of high-energy children can be a demanding job.
Coursework for Online Degree Programs in Education
Students who major in education learn effective techniques for conveying academic information to audiences of different age groups. Studying strategies for managing a classroom is also important.
Typically, education majors have to choose an age group to focus on.
In an early childhood education degree program, you will study subjects such as typical and atypical child development, language development and learning through play, according to U.S. News & World Report. You will need to learn how to begin teaching very young children about the early stages of reading and writing as well as introducing them to subjects like science.
Majoring in elementary education means learning how to teach students in kindergarten through fifth grade. You will take courses in classroom management, educational psychology and instructional strategies for teaching various subjects at the elementary level.
In a secondary education degree program, you will learn more about adolescent development. Your college coursework will also cover teaching methods for more advanced subject matter that will prepare students for life after graduation.
All education majors have to gain hands-on student teaching work as part of their degree requirements.
What Makes It Easy: High grades on average, fun courses, creative projects
The Hardest Part: Hands-on student-teaching experience requirements, dual major requirements
Possible Career Paths: Preschool teacher, elementary school teacher, middle school teacher, high school teacher
3. English Literature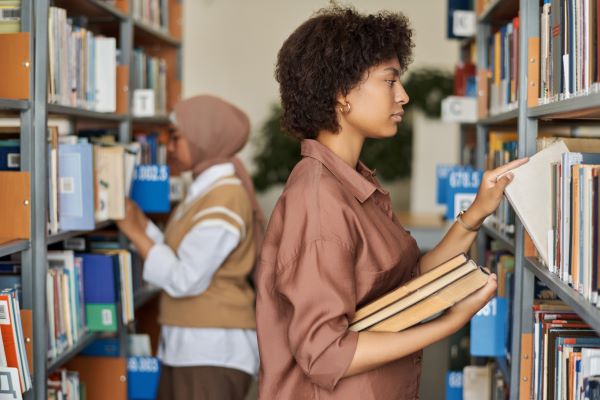 What makes English literature the next easiest bachelor degree online students could pursue? Like education, English is a degree program in which students usually earn a high GPA, CBS News reported. To many critics, though, the good grades of English majors are only one of the factors that make the program seem easy.
After all, if you're a native English speaker, you've already spent most of your life using the English language. You speak and write in English on a daily basis without even thinking about it. However, majoring in English in college is very different from having a casual conversation or writing an informal note or email to an acquaintance.
Learning the complex rules of grammar and style can be challenging. Reading a lot of literature and literary analyses – and then writing your own analyses – takes up a lot of time. Writing essays, stories, poems and articles of your own requires a great deal of creativity.
Coursework in an Online Bachelor's Degree in English Program
When you major in English, you're going to do a lot of reading and writing. English degree programs typically include studies in areas like the following, according to U.S. News & World Report:
The composition of different kinds of written texts
The rhetoric used in crafting these texts
Grammar and editing
The analysis of literature
You're likely to spend time reading, analyzing and writing about English literature ranging from ancient texts to modern bestsellers. You will study different kinds of writing, including:
Creative writing
Persuasive writing
Expository writing
In your literature classes, you will learn about literary theories and techniques of literary criticism. You should expect to read and analyze classic British and American literature. Works by Walt Whitman and William Shakespeare are common examples. Students who major in English literature should be prepared to take a foreign language and a variety of liberal arts courses to fulfill general education degree requirements.
What Makes It Easy: High grades on average, years of experience speaking and writing English before you start college
The Hardest Part: Reading and analyzing complex works of literature
Career Opportunities: Author, journalist, editor, publishing house executive or assistant, public relations specialist, marketer, lawyer
4. Foreign Language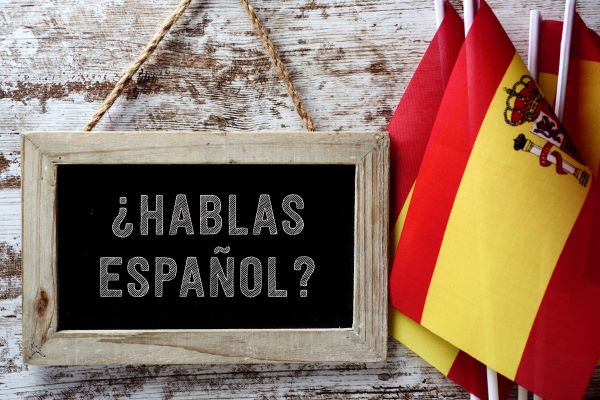 College is a great time to learn a new language. However, choosing a foreign language degree program as your college major lands your program of study on the easiest degrees list.
College students who major in a foreign language graduated with a high average GPA of 3.34, according to CBS News. This puts them second only to education majors.
The Huffington Post, too, listed language as one of the easiest degree programs. The reason for this decision is because success in this field relies heavily on mere memorization.
It may be easy to memorize key words and phrases. However, it takes much more time and effort to truly become fluent in a language. Some people seem to pick up new languages naturally, but for most people, it requires work and practice.
Knowing more than one language has its benefits. In fact, Inside Higher Ed argued that studying a foreign language should be mandatory for all students, regardless of their selected program of study.
Overall enrollment in foreign language courses has dropped in recent years. This suggests that students from other majors don't think that it's particularly easy to learn a new language. Rather, devoting four years of study to learning a language seems easier than spending that time learning complicated concepts in more specialized fields of study.
Coursework in Online Degree Programs in Foreign Languages
In a foreign language program, you'll learn to compose in, translate and converse in your new language. You will memorize words and learn the grammar and style rules of a foreign language. However, you won't just study how to conjugate verbs and decline nouns.
Learning about the culture associated with the language is just as important as learning how to speak, read and write in a foreign language. You may use the language that you learn only occasionally, when you interact with native speakers of that language or visit its country of origin. Your understanding different cultures is a skill that you can use in many different capacities.
The most popular foreign languages that American college students choose to study, according to Forbes, include:
Spanish
French
German
Italian
Japanese
Chinese
Latin
Russian
Arabic
Ancient Greek
What Makes It Easy: Memorization, generalist focus
The Hardest Part: Achieving real fluency in speaking and writing in a non-native language
Career Opportunities: Translator or interpreter, customs officer, government intelligence agent, international business consultant, cultural officer, Peace Corps worker
5. Music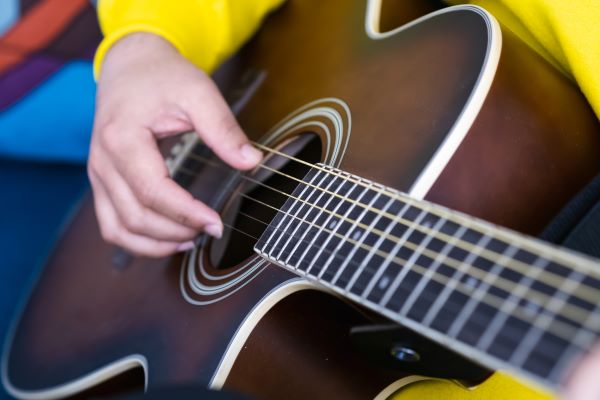 You might be surprised that music is considered and easy college degree. Well-respected schools such as Yale University and Duke University offer music degrees, so how easy could they be?
Music students tend to have high GPAs, according to CBS News. Most music bachelor's degree programs include few science and mathematics requirements. Between these two factors, it's not surprising that publications like CBS and The Huffington Post would single out the major as an easy one.
Much of the belief that music is an easy major comes from the fact that it's not a "practical" or "safe" degree, according to Forbes. There's no widely available, straightforward job path for music majors. Aspiring musicians who go on to make a living as performers are few and far between.
However, it takes a great deal of focus, discipline and perseverance to master the playing of an instrument. Majoring in music forces you to cultivate these traits if you want to be successful – which both builds character and prepares you for the workforce, no matter what job you end up getting.
Even getting into a music bachelor's program isn't easy. Often, to be admitted into an online music degree program, you need past experience playing a musical instrument. You may have to submit a recording of your musical performance as part of your application materials.
Coursework in Online Degree Programs in Music
Online bachelor's degree programs in music equip students with the skills needed to compose, perform, study and critique music.
Music students take a variety of courses, from the history of music to music theory. They also take applied music courses or lessons. Through these courses, they learn to play one or more musical instruments or to sing.
An online bachelor's degree program in music may require students to perform music in ensemble courses. Students can often choose from concentrations such as the following:
Performance
Composition
Music production
Analytical music studies
The music industry.
They may also choose one or more instruments to focus on in their applied music lessons. Popular instrument choices incude:
Piano
Guitar
Trumpet
Violin
Flute
Trombone
Clarinet
Voice
What Makes It Easy: Creative and fun, lack of required courses in science or mathematics, less career-focused
The Hardest Part: Developing skill in playing an instrument requires dedication and a great deal of practice
Career Opportunities: Professional musician, orchestra conductor, music composer or arranger, talent recruiter, music critic, DJ, concert promoter
6. Religion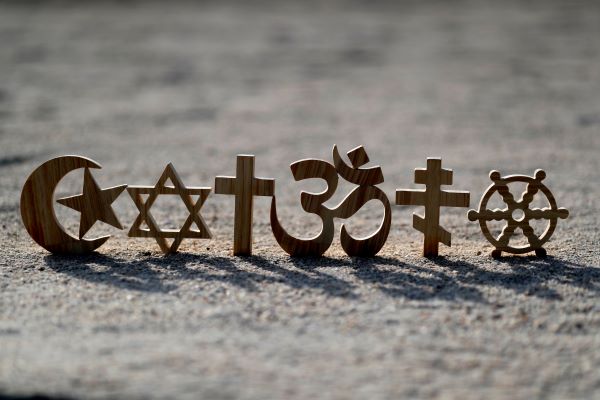 Another easy bachelor's degree to pursue online is religion. Religion rounds out the top five majors with the highest average GPAs, according to CBS News.
Religion is another degree program with a reputation for being impractical and unlikely to lead to a job. That's why The Huffington Post considers it one of the easiest degree programs.
A religious studies degree program can seem somewhat fuzzy, especially when you're pressed to explain how you will turn your education into a career. However, students in undergraduate religious studies degree programs often need to take high-level courses as part of their required curricula.
Coursework in Online Degree Programs in Religion
In a religious studies degree program, you'll study a variety of religions of the world. You will also learn the theoretical framework of religions and approaches to understanding them.
Religion might seem like an ideal major if you're devout in your faith, but you need to have an open mind when studying belief systems other than your own.
Most college students who major in religious studies take courses on all of the major world religions, including:
Judaism
Christianity
Islam
Hinduism
Buddhism
You might also study emerging religious movements and the beliefs of smaller religious sects.
Many religious studies degree programs require students to develop a solid understanding of religious theory, religion's role in culture and religion and moral issues. You may study religions of certain geographical locations, such as Asia or the Americas. You're also likely to study the history of individual religions.
Advanced seminars are common in religion degree programs. So are capstone courses that require students to complete an individual or small group project.
Reading and interpreting scriptures and other religious texts, often written thousands of years ago, can be challenging. Often, students are asked to think critically about religion and modern moral issues, including racism and sexism.
What Makes It Easy: Lack of required courses in science or mathematics, less career-focused
The Hardest Part: Overcoming personal biases about religious beliefs, thinking critically about historical and modern moral issues, understanding religious texts
Career Opportunities: Clergy, counselor, journalist, museum curator, librarian, public policy analyst, volunteer coordinator, diplomat
7. Communications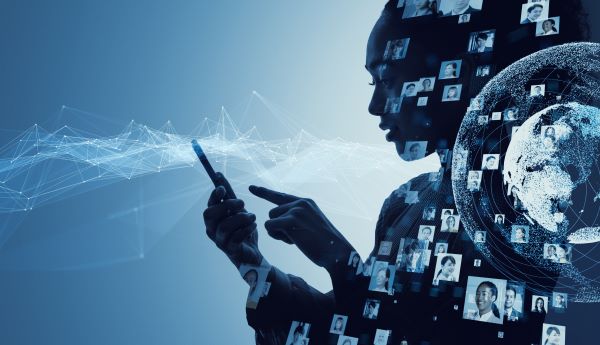 Year after year, communication is a popular program of study both online and on campus. The versatile degree program is among the easier bachelors degree options out there.
Communications is another degree program that gets a reputation for being easy largely due to its generalist nature. Typically, communications students study a breadth of media and journalism topics. They aren't delving into any one topic as deeply as, for example, a public relations major or a business major might.
Most online programs in communications don't require any additional science or math courses beyond the school's general education requirements.
Hands-on experience in a field like communications is particularly valuable when it comes to finding a job. Still, most online communications degree programs don't require students to complete an internship to graduate, according to U.S. News & World Report. That's another factor that makes theis online degree seem easy.
However, communications majors certainly face some challenges in their education. They need to get used to intimidating situations such as public speaking obligations and starting off an assignment with a blank page. These are situations that even high-performing students in STEM majors often find anxiety-inducing.
Coursework in Bachelor's Degree in Communications Programs
Most communications and journalism degree programs require students to take courses in topics such as the following, according to U.S. News & World Report:
Intercultural communication
Organizational communication
Public speaking
Persuasion
Media writing
Research methods
Digital media
Media law
Communication theory and ethics
A general communications major program of study is broad. However, students often have the opportunity to choose one or more concentrations or specializations. Examples of concentrations in online programs in communications include:
Journalism,
Marketing
Emerging media
Advertising
Public relations
Business communications
A communications curriculum with a concentration allows students to develop their communication skills through a breadth of media and communications courses but still concentrate on an in-demand subfield. The result is that communications majors can find a marketable balance of generalist and specialist skills.
The classes you take in a communications degree program depend on your concentration. You may have to learn technical skills needed to design websites or public relations strategies to manage high-pressure crisis situations.
What Makes It Easy: Generalist focus, flexible curriculum, lack of required courses in science or mathematics, lack of mandatory hands-on work experiences
The Hardest Part: Overcoming fears of public speaking or criticism of writing, attaining technical or strategic skills that fit in your concentration subfield, a reading- and writing-intensive curriculum
Career Opportunities: Reporter, author, technical writer, editor, public relations specialist, advertising executive, marketing specialist
8. General Business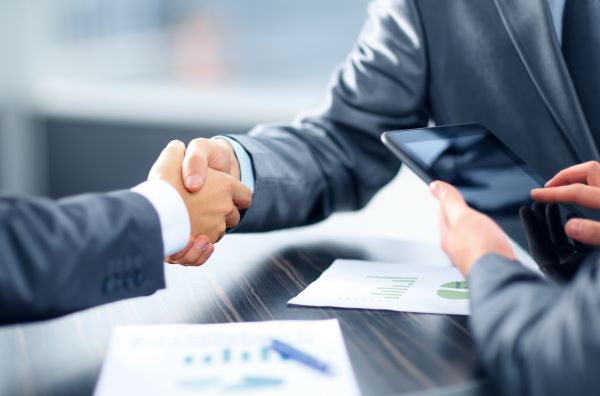 Business administration is a popular program of study. In fact, the major has been the single most popular bachelor's degree since the 1980s, according to the National Center for Education Statistics. Whether the popularity of business administration in despite being among the easiest degrees or because it's among the easiest bachelor's degrees is open to debate.
The program is especially common among online students. Online programs in business administration account for more than a quarter of all online undergraduate students, according to U.S. News & World Report.
There are several different college majors within the field of business. Usually, the more general undergraduate programs of study seem easier than their specialized counterparts. Specifically, math- and number-driven subjects such as accounting and finance may seem more challenging than a general business program of study.
RELATED: What Are the Easiest Degrees to Get in Business?
Despite its broad focus and multidisciplinary curriculum, business administration degrees don't suffer from the same bias many of the easiest college majors do. Employers still consider this degree path "highly practical," according to U.S. News & World Report.
The master's degree-level counterpart of the BBA, the Master of Business Administration (MBA), is even more sought-after. However, some critics fear that the market is becoming oversaturated as more and more students earn this master's degree.
Coursework in a Bachelor's Degree in Business Administration
In a Bachelor of Business Administration (BBA) degree program, you will take courses in a variety of disciplines that equip you with an understanding of the foundations of business. You should expect to take classes such as:
Accounting
Economics
Finance
Business law and ethics
Human resources
Marketing
Office administration
As a business major, you may have the opportunity to pursue a specialization or concentration. Examples of concentrations in business administration bachelor's degrees include: accounting, marketing and supply chain management. However, as a BBA major pursuing an accounting or marketing concentration, your specialized curriculum probably will not have as much depth as it would if you majored in accounting or marketing. That's because you're spending more of your semester hours cultivating a broader array of business knowledge. Students in more specialized majors, meanwhile, are digging more deeply into a single subject.
For undergraduate business administration students, the curriculum might not require as much advanced study of a single discipline as other majors would. Still, it can be rigorous. Often, online business administration students must complete a mandatory research project, portfolio project, internship or other capstone experience, according to U.S. News & World Report.
What Makes It Easy: Generalist focus, lack of required courses in science or mathematics, a multidisciplinary curriculum
The Hardest Part: Amassing a solid understanding of a variety of business disciplines, completing a capstone experience
Career Opportunities: Human resources manager, marketing manager, advertising manager, accountant, auditor or financial analyst
9. Philosophy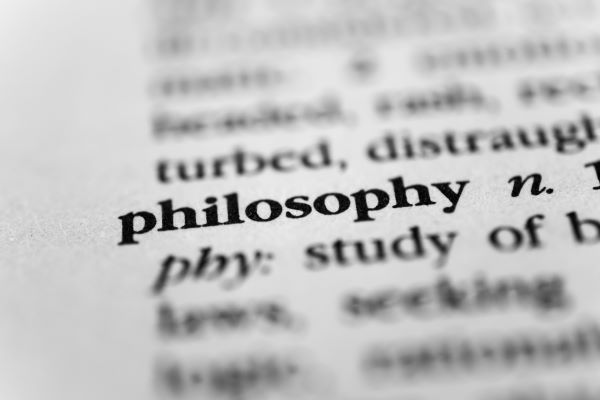 Another of the easiest bachelor degrees is philosophy. When you earn a bachelor's degree in philosophy online, you spend much of your time studying and analyzing knowledge and reality. You will explore questions such as the meaning of life and how we know the things we know.
To succeed in the study of philosophy, students need to be both logical and creative. They have to think in ways that are at once rationally organized and outside-the-box.
Philosophy majors should enjoy debate. However, they have to craft compelling and research-backed arguments to prove their points.
Though philosophy as a program of study is often the target of jokes, the curriculum makes it a "notoriously challenging major," The Huffington Post reported. Why, then, did this program of study find a spot on the list of easiest bachelor's degrees?
Philosophy can come across as an easy major, but that's not because the workload itself is easy. Rather, philosophy is among the easiest college majors because it's such a fuzzy field of study. In mathematics or the physical or life sciences, there are clear right and wrong answers. In the field of philosophy, things aren't so clear-cut. This reality has led critics to take the discipline less seriously than more straightforward subjects.
It's popular to argue that there aren't any jobs for graduates with a philosophy degree. However, research proves that this claim just isn't true, according to The Washington Post. There might not be many careers that specifically require students to have a degree in philosophy. Still, there are plenty of roles in which the skills you learn in a philosophy degree program – such as logic and critical thinking – are valuable. Many undergraduate philosophy majors go on to earn an advanced degree, including a law degree or medical degree. While pursuing an advanced degree, philosophy majors often outperform their peers who come from a different educational background, The Washington Post reported.
Coursework in a Bachelor's in Philosophy Program
Students in an online philosophy degree program study both ancient and modern philosophical theories and approaches. They consider the moral, ethical, legal and political components of philosophical thought. Students pursuing online programs in philosophy should be prepared to do a great deal of reading and writing.
What Makes It Easy: A reputation for being less career-focused, open-ended questions
The Hardest Part: A reading- and writing- intensive curriculum, high standards for written arguments, a lack of clear-cut answers
Career Opportunities: Entrepreneur, business professional, lawyer, doctor, politician, writer, clergy, scientist
10. Sociology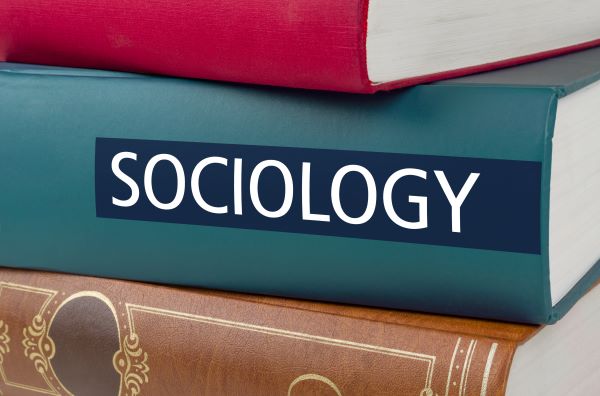 The next easiest bachelors degree on our list is sociology. An online bachelor's degree in sociology is a good choice if you're interested in the workings of human society and human behavior in social groups.
The social sciences often have a reputation for being less rigorous than physical and life sciences such as physics, chemistry and biology. Sociology is no exception to this viewpoint.
Learning to do research is an important part of sociology, but the research used in the social sciences tends to be more qualitative than that used in hard sciences. As a result, the discipline may seem easier.
The liberal arts focus of a sociology degree program also contributes to its reputation as an easy college degree. However, some sociology programs can be demanding. Many online bachelor's degrees in sociology require students to undertake a research project as a part of their senior seminar class, according to U.S. News & World Report. In this project, students do everything from designing the research project to gathering and interpreting their findings and presenting their conclusions.
RELATED: What Professions Look to Survey Researchers for Help?
Coursework for Bachelor's Degrees in Sociology
At most online schools, a sociology major will start out their online college education with an introduction to sociology course. That course typically covers the basic concepts and foundations of the discipline. Throughout your studies, you will take classes that look at sociology through the lenses of different relationships and social behaviors.
Students commonly take courses such as the following, according to U.S. News & World Report:
Sociology of the family
Sociology of education
Classic social theory
Social change
Social science research
Sociological theory
Men and masculinity
Racial and ethnic relations
Sociology of deviant behavior and drugs
Alcohol and society
Sociology is often considered part of the liberal arts and sciences. Students may have to complete a great deal of general education requirements in the humanities, sciences and other fields of study. The end result of studying sociology is a well-rounded education that equips students with strong skills in critical thinking and analysis.
What Makes It Easy: A qualitative aspect to research, a broad liberal arts focus on general education
The Hardest Part: Learning to design experiments and collect data for social science research
Career Opportunities: Sociologist, social worker, survey researcher, probation officer, administrative services manager
11. Writing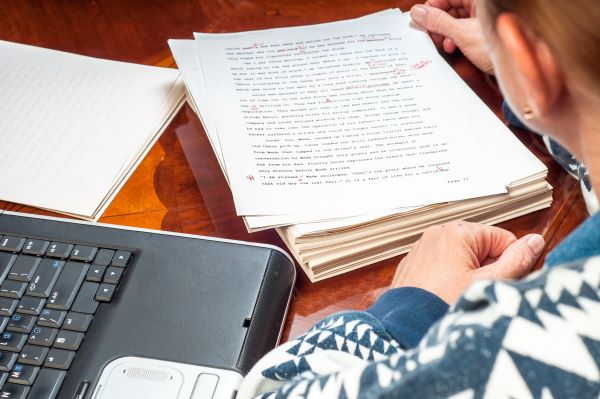 A writing degree is like an English degree, minus the focus on literature. It makes sense that writing, too,would apear on the list of the esasiest college majors.
Many writing programs emphasize creative writing. As such, critics – and envious students majoring in the hard sciences – tend to view a writing degree as one of the easiest online degree options.
Generally speaking, there are no complicated equations in writing a poem, a memoir, a screenplay or a novel. Even the techniques of good writing are subjective. Strong writers understand and typically follow the rules of good writing. Even stronger writers can figure out when to break the rules to achieve the desired effect.
Many writing programs offer students a lot of flexibility in their curricula. Compared to more rigorous subjects of study, the freedom of earning a writing degree makes the major seem simple. However, the reading, writing and revising that writing students have to do throughout their education is time-consuming. It can also be daunting to have to keep dreaming up original ideas and fleshing them out into a complete poem or story, especially when students know that their work will be picked apart in class.
Coursework in Bachelor's Degrees in Writing
Different writing degrees cover different material. It's important to pay attention to what the writing bachelor's degree program at your desired school entails.
Creative writing programs are common. They often include coursework in fiction, nonfiction, poetry and drama. In a creative writing course, students will generally study the techniques of high-quality writing. They may read and analyze example texts. However, unlike a literature degree, the focus isn't on literary analysis. Instead, the goal is to learn to apply the concepts of good writing to students' own work.
Often, a creative writing course requires students to come up with their own original written work. Students receive constructive criticism from instructors and classmates through workshops. Finally, they use that feedback to improve their writing.
It's also possible to major in general writing or professional writing. These degree programs typically focus less on crafting artsy pieces like poems or novels. Instead, they emphasize the development of marketable writing skills in professional writing, journalism and technical writing. These skills can help graduates land an agency content creation role or in-house marketing writing position with a company or make a living as a freelance writer.
What Makes It Easy: Creative and fun, lack of required courses in science or mathematics, flexible curriculum, less career-focused
The Hardest Part: A reading- and writing-intensive curriculum
Career Opportunities: Author, journalist, web content writer, technical writer, professional blogger, marketing or advertising content writer, editor
12. Art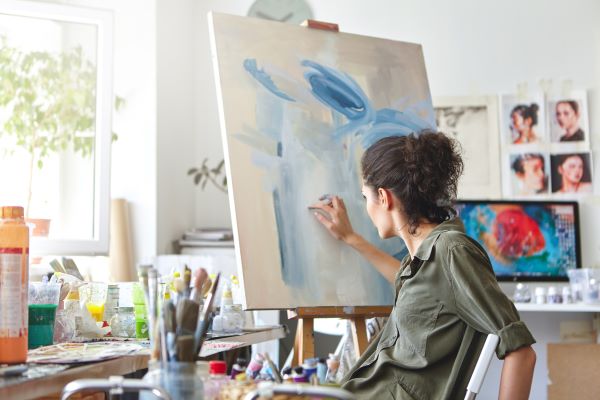 Creating great art certainly isn't easy. However, art has earned a place among the easiest college majors.
Earning an art degree can seem like a stress-free endeavor compared to negotiating the complexities of advanced mathematics and scientific theories.
Arts degrees also have a reputation for being impractical as career preparation and for not being very marketable. Unfortunately, research backs up that impression. Only about 10% of graduates from art degree programs end up making a living working in the arts, according to The Atlantic.
On top of the unreliability of arts degrees for employment, the reality of majoring in art is a lot less glamorous than the perception. To truly excel in creating great visual art, you need more than natural ability and a creative flair. You need the discipline to develop the technical skills in painting, drawing, sculpting or whatever media in which you work so that the art you create by hand matches the vision you develop in your mind.
Coursework in Bachelor's Degree Programs in Art
Most undergraduate online programs in art award either a Bachelor of Fine Arts (BFA) degree or a Bachelor of Arts (BA) in Art degree. Different schools offer different types of art degree online programs. Whether you're going for a BFA or a BA in Art will affect the structure of your studies.
BFA programs focus on creating art rather than studying it. As a result, students in a BFA program spend as much as two-thirds of their studies working on artistic pursuits in a studio setting. On the other hand, if you're pursuing a Bachelor of Arts in Art, you're likely to spend much more time in traditional classroom settings. Here, you will learn about art through lectures and class discussions.
BFA degrees are usually offered in the visual and performing arts, such as:
Ceramics
Painting
Drawing
Photography
Sculpture
Illustration
Printmaking
BA degrees are more frequently awarded in art history or design. Some schools offer Bachelor of Arts programs in studio arts, as well.
What Makes It Easy: Creative and fun, lack of required courses in science or mathematics, less career-focused
The Hardest Part: Perfecting artistic techniques, overcoming fear of criticism
Career Opportunities: Fine artist, craft artist, illustrator, animator, photographer, printmaker, graphic designer, art director 
13. Anthropology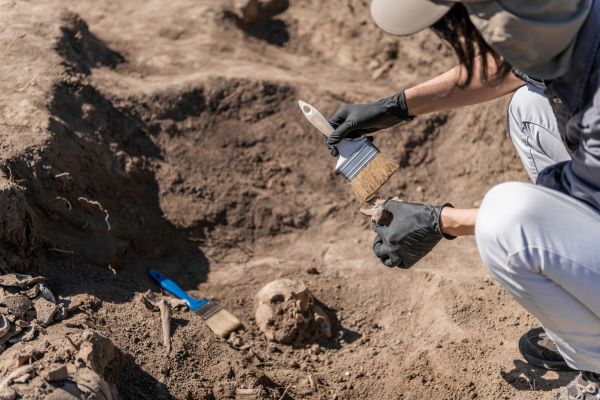 If you're interested in learning about other cultures, anthropology is a major that might interest you. Anthropology is the study of cultures and civilizations and how they develop. This social science subject of study also earns a spot on the easiest online degree list.
Anthropology's focus on humanity and culture may lead people who study the hard sciences to think of it as an easy field of study. The qualitative nature of research in the field also contributed to this perception. Finally, the notion that there aren't many jobs for anthropologists adds to this belief.
It's true that anthropology isn't seeing the kind of rapid career growth found in industries such as healthcare and technology. Still, the United States Bureau of Labor Statistics (BLS) expected job opportunities for anthropologists and archeologists to increase by 6% between 2021 and 2031. That's on par with the average rate of growth for all occupations. To say that there are no jobs out there for anthropologists is just not true. Anthropologists find work in settings like the following, according to the American Anthropological Association:
Research laboratories
Academic anthropology departments
Corporations
Government entities
Police departments
Museums
Schools
Environmental organizations
Nonprofit community centers
RELATED: What Degree Do I Need to Be a Curator?
Coursework in Bachelor's Degree Programs in Anthropology
Students in an online bachelor's degree program in anthropology usually take a variety of courses in biological anthropology, social anthropology, linguistics and archeology. They learn about the fundamental concepts of studying anthropology. Students in these online programs also learn about the fieldwork methods used in anthropology and archeology data collection.
Anthropology students at the undergraduate level may also study related subjects. These subjects include:
World religions
Foreign language
Geography
Sociology
Social science research methods
Language and culture
Online students pursuing a bachelor's degree in anthropology take a diverse collection of anthropology courses. They may also choose to specialize in a subfield of anthropology that interests them. Examples of specializations in online programs in anthropology include:
Biological anthropology
Physical anthropology
Medical anthropology
Anthropological archaeology
Sociocultural anthropology
Linguistic anthropology
History of anthropological thought
What Makes It Easy: Focus on culture and humanity, qualitative research methods, reputation for being less career-focused
The Hardest Part: Studying the biological and physical components of human society development, learning the methods needed to do fieldwork
Career Opportunities: Anthropologist, historic preservationist, cultural resource manager, human rights advocate, urban planner, lawyer
14. Business Leadership and Management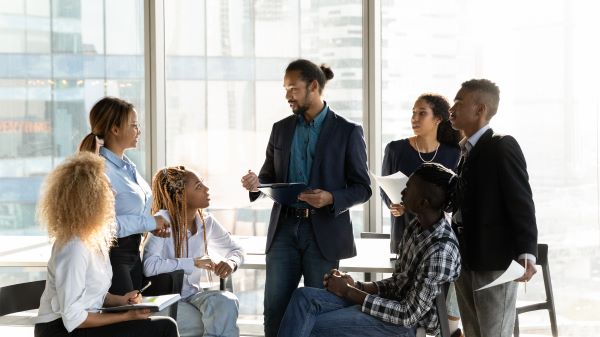 Some aspiring business professionals choose neither a general business administration degree nor a degree in a specialized field like accounting or finance. Instead, they choose to study a program such as organizational leadership.
What makes a business management degree one of the easiest online degrees is similar to what lands a Bachelor of Business Administration degree a spot on this list. A degree in business leadership and management is less specialized than other business degree programs. It doesn't require a strong focus on numbers, as finance and accounting programs of study would. This fact adds to the major's reputation as an easy one.
Students also take a great deal of general education classes in the arts, sciences, humanities and mathematics. for this reason, online programs in business management are similar to a liberal arts degree.
However, the leadership skills that students develop while studying management strategies are often perceived as more valuable and marketable than those cultivated through other so-called easy degree programs. Prospective employers like to see proof that job candidates have skills in planning, making wise decisions, diplomatically negotiating solutions to conflicts and managing projects and people. Those are some of the main skills students develop while majoring in business management.
A student's personality is one factor that affects how easy this major really is. For natural leaders, business management really may be the easiest bachelor degree. The skills you acquire in this degree program might come easily. For students who are shy, introverted or lack confidence, studying leadership can require doing things outside your comfort zone.
Coursework in an Online Program in Business Management
In a bachelor's degree program in organizational leadership, you would study the communication, motivation and conflict management techniques required to manage a business or organization successfully, as well as appropriate behavior and ethics for a leader. Courses include the following, according to U.S. News & World Report:
Principles of management
Introduction to leadership
Organizational behavior
Communication strategies for leaders
Work attitudes and motivation
Collective decision-making
Leadership and change
Students in an online bachelor's degree program in organizational leadership might also have the opportunity to specialize in a subfield. Examples of specialization for business management majors include:
Marketing
Career and technical education
Training and development
Human resources management
By the time students graduate from a bachelor's degree program in organizational leadership, they should understand how to plan, lead and make sound decisions on behalf of their company or organization.
What Makes It Easy: Generalized studies, lack of required courses in science or mathematics, may fit well into natural abilities
The Hardest Part: Overcoming fears and anxieties about leadership
Career Opportunities: Sales manager, administrative services manager, human resources manager, management analyst, consultant, training and development specialist, human resources specialist
15. Marketing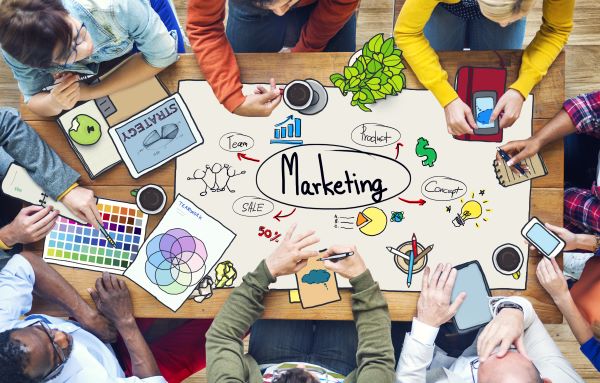 If you're curious about why people make the buying decisions that they do, a degree in marketing could be for you. Marketing is a business discipline that focuses on the study of consumer behavior.
Do core classes that require students to dream up commercial scripts and ad campaigns translate to an easy major? In many ways, marketing's reputation as an easy degree may be unfair.
Most people associate the field of marketing with creative and fun projects like developing advertising materials and sales pitches. Marketing also has an important data-driven side. Students who pursue an online bachelor's degree in marketing need to take data courses in areas like the following:
Finance
Analytics
Market research
Statistics and search engine optimization
Without this background in data, marketing professionals would have no way to evaluate the success of their marketing campaigns. They wouldn't be able to target a specific audience of consumers in their marketing messages. The research students do in a marketing degree program may seem less rigorous or serious than that in, say, a biology or physics program. However, it still requires attention to detail and strong analytical and critical thinking skills.
Coursework in Marketing
Students take a number of classes in general business, marketing principles and applications and data. Combining these studies allows students to develop a thorough understanding of what drives consumers to make purchases. This knowledge helps aspiring marketing professionals figure out how they can get consumers to take a desired action – such as buying a company's product.
Prospective marketing students should expect to take courses such as the following, according to U.S. News & World Report:
Marketing research
Consumer behavior
Sales
Advertising
Strategic marketing
Marketing management
Accounting
Economics
Business law
Marketing students can round out their skills by choosing relevant electives. Examples of elective courses to consider include social media marketing strategy, public relations, e-commerce and entrepreneurship.
What Makes It Easy: Creative and fun, lack of required science courses, general business focus
The Hardest Part: Data research courses that require strong math and analytical skills
Career Opportunities: Marketing manager, marketing specialist, advertising manager, sales manager, public relations specialist, market research analyst, advertising sales agent
16. Health Science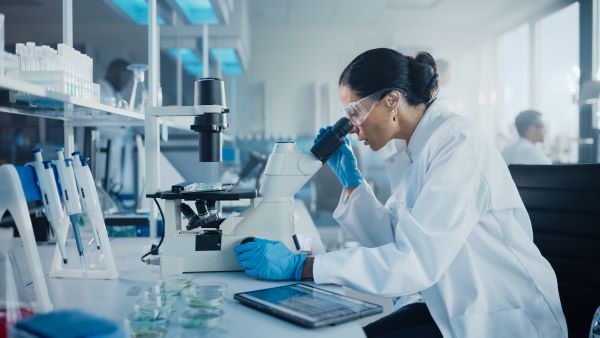 Health sciences is a program of study that introduces students to the undergraduate-level concepts and skills they need for non-clinical roles in the healthcare industry. As a science program, it's a departure from other majors on the easiest bachelor degree list. An online bachelor's degree in health science is an exception to the rule that hard sciences involve complex equations and extensive laboratory work. Health science programs are broader in scope than many science degree programs.
If you want to work in the growing healthcare industry but don't feel drawn to direct patient care roles such as doctor or nurse, then a health science career might be a wise choice for you. Unlike nursing or physician assistant programs, health science degree programs are often non-clinical in nature. You won't have to spend hundreds of hours gaining hands-on experience caring for patients. While some health science majors do go on to attain healthcare roles that involve direct patient care, many instead work in health education or administration. This common career outcome adds to the perception that a health sciences degree program is easy.
Coursework in Health Science
Health science majors tend to take classes in subjects like the following, ccording to U.S. News & World Report:
Human anatomy and physiology
Medical terminology
Gerontology and long-term care
Medical pharmacology
Health care law
Health information systems
Management and leadership in healthcare
Legal and ethical considerations in healthcare
Often, students who earn their bachelor's degree in health sciences online will be asked to choose an academic concentration that they will focus on during their studies. Public health, healthcare administration and aging studies are among the most popular health science concentrations, according to U.S. News & World Report. Most bachelor's in health science degree programs require students to complete a sizable general education requirement. That means students in these online programs may take a variety of courses in the humanities, arts, sciences and math.
What Makes It Easy: Broad subject of study, few required laboratory science and mathematics courses, non-clinical focus
The Hardest Part: Learning important medical concepts such as medical terminology, pharmacology and anatomy and physiology
Career Opportunities: Health educator, medical and health services manager
17. Graphic Design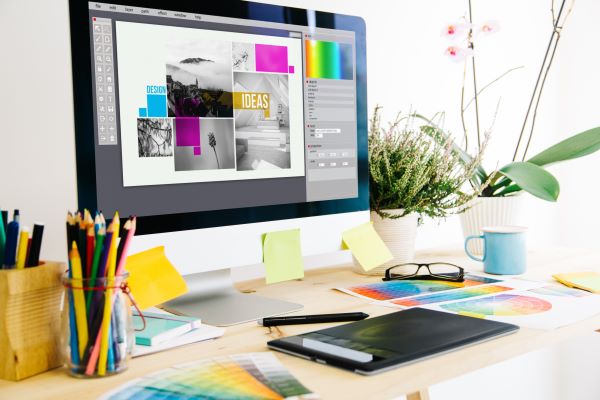 Another of the easiest bachelor degree options is graphic design. Graphic design can seem like an easy degree program for many of the same reasons that an art degree has earned that reputation.
People see the creative and fun side of a graphic design major's curriculum, like their experiments with colors and fonts. They notice that students in undergraduate graphic design programs don't have to take many high-level science and mathematics courses. What outsiders don't see is how much time, dedication and work it takes to perfect your art and design skills both by hand and using computer software.
Having a natural eye for design and starting off with above-average artistic abilities can certainly help graphic design majors do well. However, it takes more than that to fully develop your skills and build a portfolio that will land you consistent work from paying clients. Graphic design is a lot more strategic than many people outside the discipline realize.
RELATED: What Can I Do With a Degree in Visual Communications?
Coursework in Graphic Design Degrees
Graphic design is one of the best college majors if you enjoy art but want a degree that will be a little bit more marketable. The field of graphic design focuses on the application of art and design principles to make aesthetically appealing business and marketing materials. Examples of the work a graphic designer may perform include the design of:
Logos
Websites
Product packaging
Advertising campaigns
In an undergraduate graphic design degree program, students take classes such as the following, according to U.S. News & World Report:
History of graphic design
Art history
Concept development
Color theory
Drawing
Design principles
Typography
Corporate branding
Advanced digital lab
Digital courses, like digital illustration and web design, are particularly important for today's graphic designers as technology continues to evolve rapidly. Many bachelor's programs in graphic desig require prospective students to submit samples of their art in order to be accepted into the program.
Once they start their graphic arts education, students will do a lot of hands-on design work. Graphic design students compile their best work into a professional portfolio that showcases their design skills.
What Makes It Easy: Creative and fun, lack of required courses in science or mathematics
The Hardest Part: Perfecting artistic techniques, overcoming fear of criticism, learning the strategy behind successful design
Career Opportunities: Graphic designer, art director, creative director
18. Political Science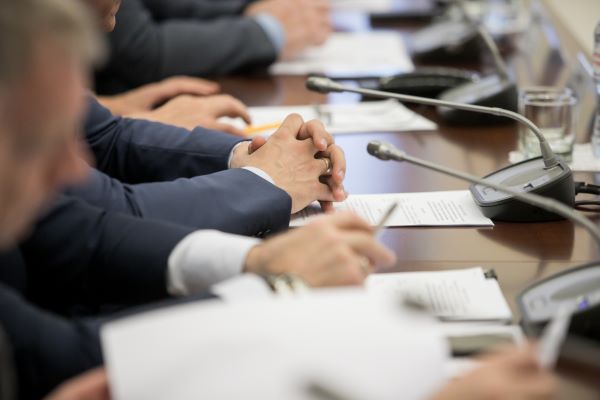 Another of the easiest online degrees for undergraduate students is political science. Political science is the study of the government and politics.
Why would a degree like political science have a reputation for being easy? The major may have the word "science" in the title, but it has more in common with the liberal arts than with advanced mathematics and science degree programs. Even the American Political Science Association identifies political science as a liberal arts major and a social science.
The curriculum of online programs in political science requires students to learn all about the complexities of how governments operate and how political theory works in practice. However, this college major places just as much emphasis on growing skills such as writing, communication and data analysis. Critics draw upon this focus on soft skills to argue that political science is one of the easiest online degrees.
Don't let this major's social science classification trick you. Political science students may not engage in the same type of research that chemistry and physics students do. Still, they spend a great deal of time learning to analyze and understand data. The research- and writing-intensive nature of their curriculum makes their coursework time-consuming and demanding in its own way.
Coursework in a Bachelor of Science in Political Science
In an online bachelor's degree program in political science, students will take classes such as the following, according to U.S. News & World Report:
Introduction to political science
Comparative politics
Economics
Policymaking
American government
The American legal process
Congress and the presidency
American political theory
American foreign policy
While students enrolled in a political science degree program based in the United States focus their studies mainly on American politics. However, politics have an international influence. Political science majors also learn about international relations, foreign policy and governments of different nations and regions of the world.
Online undergraduate political science students will need to commit important facts to memory. It isn't all memorization, though. Developing critical thinking, research and writing skills is a top goal in these programs. These versatile skills can help students apply the political theory they have learned to real-world situations. To cultivate these skills, students should expect their curriculum to be research-heavy and writing-intensive, according to U.S. News & World Report.
What Makes It Easy: The broad skills-based focus of a liberal arts program of study
The Hardest Part: Learning to analyze data and understand complicated political theory, a research- and writing-intensive curriculum
Career Opportunities: Journalist, policy analyst, legislative analyst, government program analyst, campaign manager, intelligence officer, foreign service officer, lawyer, politician
19. Social Science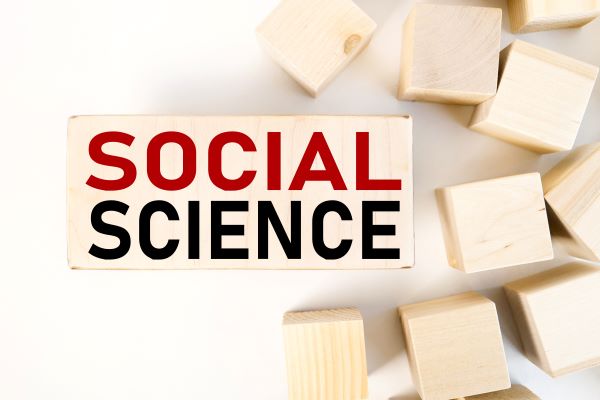 Social science is the broad study of human behavior and human society. This broad field also lands a spot on our list of the easiest online degrees.
Like political science, social science is often viewed as less rigorous than studies in the physical or life sciences. Research is an important part of studying the social sciences. However, social science research is more qualitative and incorporates fewer complex equations.
The broad focus of a social science program is one factor that can make it seem like an easy college degree. Its emphasis on developing critical thinking, problem solving, interpersonal and communication skills, soo, may make the degree program seem easy compared to degree programs that require students to retain vast sums of technical knowledge. It's no wonder that STEM students whose schedules are jam-packed with advanced laboratory science and mathematics courses envy the wealth of electives found in many social science degree programs.
The major also has a reputation for being less career-focused than other programs of study. Majoring on political science can prepare students for dozens of possible careers, according to Portland State University. However, that career preparation is mainly through cultivating versatile soft skills rather than focusing on the technical knowledge needed for any one career path.
Coursework in a Social Science Program
Many online and traditional schools offer college majors that fit within the category of social science. Anthropology, sociology and political science are examples of social science majors. Some institutions also offer a general major in social science.
Courses in a general social science bachelor's degree program might include the following:
Introduction to social sciences
Introduction to statistics
Research methods in social science
Introduction to anthropology
Introduction to sociology
Introduction to psychology
Diversity awareness
Even in a general social science program, students might have the opportunity to choose a degree focus. Examples of concentrations within a social science major include anthropology, sociology, psychology and gerontology.
Often, social science majors also complete a number of general education courses. This curriculum structure provides social science majors with a comprehensive education in a breadth of different topics. Many social science degree programs allow students the freedom to choose many elective courses to complete the credits required to graduate.
What Makes It Easy: Flexible curriculum, generalist focus, lack of required courses in science or mathematics, less career-focused
The Hardest Part: Learning social science research methods, thoroughly developing analytical and communication skills
Career Opportunities: Teacher, social worker, manager, counselor, social service manager, fundraiser, sociologist, psychologist, analyst, administrator, urban planner, probation officer, lawyer, survey researcher, social scientist
20. Interior Design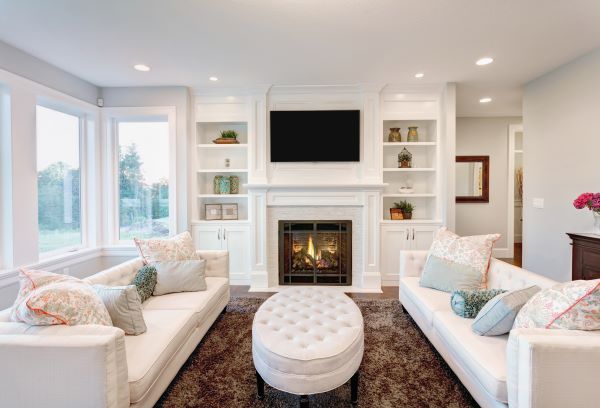 another of the easiest college majors at the bachelor's level is interior design. Interior designers strategically and purposefully develop designs for indoor spaces with both aesthetics and functionality in mind.
For outsiders whose studies are far more focused on advanced technology, mathematics or scientific principles, a degree program that involves entire courses devoted to the study of color theory or lighting fixtures may seem easy. However, developing the design skills needed to succeed in the competitive field of interior design takes both natural ability and a great deal of dedication.
Students pursuing online degrees in interior design need to refine their drawing and computer design skills. Accomplishing these goals requires a great deal of practice. Another aspect of the field that may make interior design seems like the easiest bachelor degree is the popular image of interior designers as decorators that pick out wallpaper and throw pillows. Despite this widespread perception, interioror designers are different from interior decorators.
RELATED: Do I Need a Degree to Be an Interior Decorator?
Many states even require interior decorators to have a license, according to U.S. News & World Report. Aspiring interior designers need to make sure their degree program is accredited. To earn a licence, interioror design majors also need to earn a passing score on a professional exam and complete two years of supervised interior design experience to attain their license, the BLS reported.
Coursework in Interior Design
To learn how to succeed in work in interior design, students need to take a variety of courses. Coursework commonly includes subjects like the following, according to U.S. News & World Report:
Fundamentals of design
History of design
Programming and space planning
Materials and sources
Rresidential design
Introduction to sustainable design
History of interiors and architecture
Restaurant and retail design
Office design
Color perception and application,
Lighting
Architectural detailing
Students also need to take hands-on courses to develop their skills in drawing, drafting, 3-D design and computer-aided design. While it's important for students to learn the concepts and theory of design, it's also important for them to learn how to apply those concepts. Even online programs in interior design often require students to complete an in-person internship in order to graduate with a bachelor's degree.
At some schools, interior design students can choose a specialization or concentration. Specializations in online degrees in interior design include commercial interior design, historic preservation and sustainable design.
RELATED: Top 10 Interior Design Schools in the U.S.
What Makes It Easy: Creative and fun, lack of required courses in science or mathematics, easy-sounding courses
The Hardest Part: Perfecting design skills through practice, completing an internship, attaining a license to work in the field
Career Opportunities: Assistant interior designer, junior interior designer, senior interior designer, interior design director
Editor's Note: Just because a degree program has a reputation for being easy doesn't mean that it won't challenge you or that you can attain your degree and start your career without putting in a great deal of effort. Even if you choose a seemingly easy degree program that fits well with your natural talents, you still need to be willing to put in the work in order to succeed in your studies and your future career.
Related Resources:
What Is the Difference Between a Degree in Interior Design and Interior Architecture?
What Degree Do I Need to Become a Lighting Designer?
What Degree Do I Need to Be an Intelligence Analyst?
Where Are the Best Paying Jobs With a Degree in Interior Design?
Top 10 Online Bachelor's Degree Programs in Environmental Science
How Long Does It Take to Become a Psychologist?
What Is an Interior Designing Degree?
For Further Reading:
20 Non-Law Firm Jobs with a Law Degree