With the advent of the online education revolution, we've found that more and more classes and resources are being offered online for students. But not only are we finding that students are able to gain high-quality educations online, but we've also found that many of these resources are now being offered for free to students online. With this shift towards making knowledge more accessible by making it free, we've decided that we'd compile a list of our favorite sources for free online education. On this list you'll find sites dedicated to providing students with high-quality education at the lowest cost possible: free.
(In Alphabetical Order)
DegreeQuery.com is an advertising-supported site. Featured or trusted partner programs and all school search, finder, or match results are for schools that compensate us. This compensation does not influence our school rankings, resource guides, or other editorially-independent information published on this site.
1. Academic Earth

Curating classes from thirteen of the best universities, including some Ivy League institutions, Academic Earth offers users hundreds of online courses to enroll in. Acting as a directory for all these courses, Academic Earth points students towards the proprietary platforms of different universities from which they can view these courses. Academic Earth also curates different "playlists" which allow students to learn a variety of different topics using different courses from different universities and institutions. Academic Earth is a great place for students to find a multitude of different courses offered by many different institutions.
2. Alison

Offering over six-hundred different courses that have been sources from over two-hundred different countries, Alison was created to honor the UN Declaration of Human Rights that states "education should be available to all". Sourcing sources from universities and top corporations, students will be able to gain a free education that will prepare them with a variety of skills applicable to the workplace. Students can also use this service to source diplomas for academic purposes. Alison is a great way for students to gain a global perspective and learn from a variety of different cultures.
3. AMSER

Funded by the National Science Foundation and the National Science Digital Library, AMSER (Applied Math and Science Education Repository) provides students with a massive catalogue of educational resources and services for those enrolled in community and technical colleges. Completely free of charge, AMSER is a great resource for students enrolled in other programs. Through AMSER, students will be able to keep up with the latest information in their field of study while making sure that they are gaining additional information and supplemental educational material. While technically it does not offer classes, AMSER is worth a mention due to the sheer wealth of data available to students.
4. Ars Digita University

Originally an intensive post-bachelor's program in computer science offered by the Massachusetts Institute of Technology, Ars Digita University is now offered online to students for free. While a bit of a dated program it is still one of the most complete educational experiences offered online that is also offered by one of the country's premier universities. Students have access to the entirety of this courses lectures, coursework and examine. Through this program students will study a variety of advanced topics including object-oriented programming, artificial intelligence, and a variety of complex math subjects relevant to computer science.
5. Blackboard-Open Education

Leveraging the very popular Blackboard platform, Open Education powered by Blackboard is a service that collects classes and courses offered through fifty different institutions to provide to the public for free. Designed to be used in tandem with courses already being taken through Blackboard, Open Education powered by Blackboard allows students to explore related subjects of study to gain supplemental learning material and coursework that may not be offered by the institution they are currently attending. Using a variety of live and self-paced courses, students are able to access a large library of archived Blackboard lectures.
6. Boston College Front Row

Sponsored by the Boston College Magazine, Boston College Front Row provides students with a large amount of supplemental coursework and educational materials from Boston College. While Boston College Front Row does not provide students with complete access to entire college courses, the program does offer students related resources and recordings of different academic events. Currently, Boston College Front Row offers over 1000 different programs worth of information to students across a massive amount of different subject matters. Boston College Front Row is a fantastic resource for students looking to learn a little bit more about whatever topics they are currently studying.
7. Brigham Young University Independent Study

Providing students with access to a variety of different theological courses and coursework, the Brigham Young University Independent Study program allows students to access over fifty different free online courses. These program cover typical educational topics like mathematics while also specializing in courses in the Bible and Mormonism. This catalog can be expanded for an additional fee allowing students to access to over five hundred extra courses.
8. Caltech Online

Using one of the latest innovations in online education, Caltech offers students access to ten different on-demand or live MOOCs (massive open online course). These courses typically cover STEM-related topics and allow students to participate with an unlimited amount of additional students to partake in massive seminars. Caltech Online uses either Coursera or edX platforms for their broadcasting purposes.
9. Canvas Network

Acting as a repository for a variety of different partner institutions, the Canvas Network collects MOOCs made available from a variety of different learning platforms. The programs are all offered to students initially as a live session that they can participate in and then they are archived for students to view at their own pace. Students can choose to enroll in courses that cover both traditional university course work as well as job training.
10. Carnegie Mellon Open Learning Initiative

Offering students thirty-one different open MOOCs, the Carnegie Mellon Open Learning Initiative is a comprehensive collection of courses and coursework for students looking for free online courses. The Carnegie Mellon Open Learning Initiative focuses primarily on providing students with access to introductory level classes in a variety of fields including STEM, languages, science-related studies, math, and much more. Anyone is able to access the classes for self-pace studies, but students are able to also gain keys from teachers in order to enter into cohorts to learn with groups. The Carnegie Mellon Open Learning Initiative also provides teachers with a higher-degree of control and analytics to allow them to monitor their students progress.
11. Class Central

With over 1500 different on-demand courses offered to students for free, students can sign ups or Class Central to gain access to a courses offered live and pre-recorded from the top universities in the nation. Students can gain insight into academic courses as well as skill-based courses regarding science, social sciences, management, business, education, and much more. Class Central also provides reviews of a large list of different MOOCs to help students determine the MOOC that is right for them.
12. Coursera

One of the largest MOOC platforms available, Coursera works with over one-hundred different partner institutions that range from the National Geographic Society to the Museum of Modern Art to provide students with a vast array of free educational experiences. Students can enroll in over eight hundred different courses offered in over thirty different languages. While most of the courses are offered for free, students are able to pay a small fee to gain a certificate that verifies their completion of a given program.
13. Duke Law Center for the Study of the Public Domain

As one of the first universities to focus on the study of the public domain, Duke Law Center for the Public Domain affords students the ability to study a variety of topics that relate to the public domain. By studying the the various ways that the public domain effects society today, students can take video lectures on topics including science, innovation, and culture. The Duke Law Center for the Study of the Public Domain also offers students in-person lectures that can also be attended for free.
14. EdCast

Partnering closely with almost fifty different institutions including universities, corporations, and startups, EdCast is a great resource for students looking for a rich platform that they can use to communicate with educators. With EdCast, students are in direct contact with educators where they can ask questions as well as discuss their progress and gain access to supplementary content. Offering a variety of free coursework this platform is a great way for students to get in contact with others in the same field of academia.
15. Edx

Offering over 460 different courses curated from sixty-five different member organizations, EdX has grown to become one of the largest online MOOC platforms. Offering courses from some of the world's best universities, students can view courses in engineering, computer science, business and management, and much more – all for free. Students are able to enroll in live-cohort courses or can choose to take self-paced courses. For a small fee students can required certification upon completion of a course.
16. FreeVideoLectures

One of the largest collections of recorded lectures, Free Video Lectures provides students with over 1000 free courses to choose from as well as a staggering total of 25,000 individual video lectures all collected from top universities. Free Video Lectures offers all these videos in a variety of different audio and video formats in order to provide students with a greater deal of flexibility over their education. Students can sort through this library of videos by topic and institution while also viewing expert-created playlists about certain academic topics.
17. FutureLearn

Partnering with fifty-five different higher education partners, FutureLearn offers students seventy online courses completely for free. Students are able to enroll in a wide-range of topics that cover most of the traditional college course offerings as well as courses designed to help students with career-based knowledge. FutureLearn offers its programs to students live or students can choose to view them on-demand after they have been uploaded to the the site. Students can also request a certification in the given program for a small fee.
18. Harvard Extension School

Offering students access to one of the most prestigious institutions in the world, Harvard Extension School allows students to view over forty different MOOCs offered by the school. Using the edX platform, students can take courses from Harvard University for free and for an additional fee can choose to gain a certification from Harvard. The Harvard Extension School offers a variety of different programs including topics on literature, history, and computer science topics like data analysis.
19. iTunes U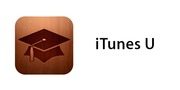 Built upon the popular iTunes music application by Apple, iTunes U is a platform for universities to upload their seminars and courses for free for students across the world. Working similarly to podcasts, iTunes U allows students to take part in courses designed to leverage the variety of capabilities offered on Apple devices including the iPad and iPhone. With iTunes U, students can gain a free education that uses advanced multimedia methods only available with Apple's products.
20. Johns Hopkins Bloomberg School of Public Health

Built upon the popular openCourseWare platform, Johns Hopkins Bloomberg School of Public Health offers over one-hundred different online courses for students to choose from. Pertaining to the topics of public health, students can visit the Johns Hopkins Bloomberg School of Public Health MOOC for a variety of courses on topics including Hopkins Masters of Public Health, Ethics, Public Health in Developing Countries and much more.
21. Khan Academy

A popular repository for free academic materials, the Khan Academy offers over 2,400 different free videos spanning almost every academic topic imaginable. Fantastic for test preparation, Khan Academy is a wonderful free resource to allow students to continue their studies outside of the classroom and to ensure that they have a full understanding of the coursework at hand. Students are able to take all of these courses for free and they are also able to access different tracking metrics that help them to follow their progress.
22. Kutztown University of Pennsylvania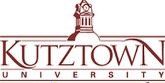 Offering courses in a variety of different business-related topics, students are able to enroll in the Small Business Development Center of Kutztown University of Pennsylvania. This MOOC gives students the opportunity to step outside of the classroom to test their understanding of business-related topics including accounting, planning, government, marketing, and much more. The Small Business Development Center of Kutztown University offers many of its programs in Spanish, as well as English.
23. MIT Open Courseware

At the very forefront of the open online education movement, the Open Courseware program offered by the Massachusetts Institute of Technology offers a vast collection of the school's most popular courses for free. While the level of detail and materials provides vary from program-to-program, all of the courses offered on MIT Open Courseware at least provide students with a syllabus, reading lists, and assignments. Many of the programs are more robust, but students are still able to at the very least get an idea about almost all of the programs offered.
24. Mooc-Ed.org

Curated and supported by the William & Ida Friday Institute for Educational Innovation at North Carolina State University College College of Education, Mooc-Ed.org is a project designed to make it easier for educators to offer their programs and courses online for free. Currently, the program is in its infancy and is rather small, containing a collection of courses offered at North Carolina State University. However, these programs that are available are highly fleshed out for students looking to learn online.
25. Massive Open Online English Course

A massive collaboration between twenty-four different international universities and organizations, the Massive Open Online English Course or MOOEC is a program that offers non-native English speakers over fifty different English course. This program is designed to answer practical questions and to provide education to those looking to travel abroad. Students are able to enroll in five different types of programs: general English, lifestyle, pathway to higher learning, IELTS preparation, and English for academia. Massive Open Online English Course is a great resource for non-native English speakers to learn how to use the English language in a practical manner.
26. New York State University Computer Science Department

Offering a large array of different computer science-related materials including book reviews, online courses, tutorials, and lectures, the New York State University at Albany Computer Science Department has curated amassed a large collection of online materials for those interested in learning more about computer science for free. The site is maintained well and is kept up-to-date with new classes and material.
27. oedb.org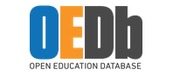 Operating since 2006, the Open Education Database has been providing data about online education to students and has now accrued over 10,000 free online classes for its users. The Open Education Database offers courses in the arts, business, education, engineering & computer science, health & medical science, liberal arts, math, and much more. Currently, the Open Education Database has amassed most of its offerings from the Massachusetts Institute of Technology, the University of Michigan, and Johns Hopkins University. Materials are offered in collections by "iLibrarians" who have created playlists of materials for students regarding different topics.
28. Online Course Report

Offering over 10,000 different courses, most of which are free, Online Course Report is one of the Internet's largest repositories for free college courses. The courses in this program are cataloged by level of difficulty as well as the different topics covered. Students can uses this site to view reviews of other online learning platforms and also to gain insight into "pathways" that explain to readers how to use the free online materials to gain more business-ready skills.
29. Open Culture

Not a learning platform in itself, Open Culture is a website that offers its users a collection of the best educational and cultural media found around the internet. Compiling over 1100 different piece of media for its users, Open Culture provides its users with free online courses from the top universities. Open Culture goes through great lengths to organize its courses in an easy to understand way for its users. These courses are offered in a variety of different formats that leverage different types of multimedia.
30. Open.Michigan

Supported by the University of Michigan, the Open.Michigan project is a compendium of the educational resources compiled from twenty different departments within the University of Michigan system of schools. Covering a wide range of courses and topics, students are able to access a catalog of additional resources. Having licensed all this information through the Creative Commons, the Open.Michigan project has freed up students to take the courses and information offered and use them however they please.
31. Open University Learning Space

Offering students over 750 different free courses, OpenLearn is a platform designed and maintained by the Open University. On the OpenLearn platform, students will be able to access many different types of supplemental educational materials for free including, audio, video, lectures, readings, and much more. While some of these courses are offered live, most of them are offered in a prerecorded state allowing students to access them at their leisure. OpenLearn also maintains profiles for its users so they can track their progress.
32. OpenUpEd

A collaboration between several partner institutions located in twelve different countries in Europe, the OpenUpEd project is the first pan-European MOOCs initiative. Now, OpenUpEd is currently host to over two-hundred different courses that span a wide variety of different courses as well as languages. OpenUpEd employs a workload system that allows users to see the estimated amount of effort and time that a given course will take, helping students to better understand what they are getting themselves into before they choose to start a program.
33. Open2Study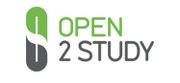 Another fantastic resource for free online course, Open2Study offers students a variety of free online courses. Spanning courses in general college subjects as well as other areas of career interest, Open2Study offers many of its courses live. Offering a schedule of its upcoming courses, Open2Study encourages its users to plan in advance what courses they'd like to take and to join a cohort that they can take the course alongside with. The courses integrate the usage of forums, assessments, quizzes, and other trappings of online education to give a more complete experience. Students are able to earn certifications and accredited degrees for a small fee if they so choose.
34. Saylor Academy

Offering over 100 different open online courses, Saylor Academy also allows its users to take these same courses for actual college credits at the institutions that the programs are sourced from. Saylor Academy not only offers these courses completely for free online, but they also allow students to use the course materials in anyway they see fit. This allows students to take different lessons and remix them to create new courses. Saylor Academy uses a pathways system to help guide students through different courses of study. This platform has also gained a reputation for being one of the most robust MOOCs.
35. SkilledUp

Quite possibly the largest college of free and paid online courses on the Internet, SkilledUp offers its users over 93,000 free courses to choose from a dizzyingly comprehensive number of online MOOCs. SkilledUp goes through great lengths to provide in-depth organization of the vast catalog of courses in order to make it easy for students to find the classes and courses that they are looking for. SkilledUp also offers many courses that are relevant to people who are already working in business institutions.
36. Stanford Engineering Everywhere

Compiling thirteen of Stanford University's most popular engineering courses, the Stanford Engineering Everywhere program offers students access to these courses completely free of charge. Through the Stanford Engineering Everywhere program, students are able to view courses in their entirety. That means they have access to the video lectures, handouts, homework, exams, and complete syllabus. Students are also able to interact with one another to discuss the topics they are studying to help further their understanding.
37. Study.com

With the primary mission of helping students to gain a better understanding of the courses and programs they are currently enrolled in, Study.com offers students access to a library of additional resources and guides that will help students to better understand the topics and programs they are currently enrolled in. Offering free supplemental materials on courses ranging from middle school to post-graduate, students can use Study.com to find all the materials that they need to enhance their education.
38. The Writing University

Operated by the industry-acclaimed University of Iowa writing program, the Writing University is a collection of MOOCs designed and delivered by the university. Students are able to choose from different writing courses covering topics like fiction, poetry, and other topics in writing. The courses are designed and operated by writers and scholars from the University of Iowa and offer forums for students to communicate with one another.
39. Tufts OCW

With over 55 free courses, Tufts OpenCourseWare offers students a wide array of courses for students to engage in for free online. For the most part, Tufts OpenCourseWare focuses primarily on providing students with free online medical and veterinary courses and course materials. The materials included in the Tufts OCW courses include exams, video lectures, quizzes, reading, and much more.
40. UC Berkeley Edx

Based upon the EdX platform, UC Berkeley EdX offers students over thirty different MOOCs to enroll in for free or gain certification in for a nominal fee. These MOOCs cover many different topics but what has grown most popular for the UC Berkeley EdX system is their virtual "book club" MOOC. In this, professors dissect one major work of literature alongside a virtual classroom. Programs in statistics, programming, and other computer science topics are also offered to students.
41. UC San Diego Podcast Lectures

Offered in both video and audio podcast form, the UC San Diego Podcast Lectures cover both current and past course offerings at the the University of California San Diego. Offering podcast recordings for every class period for courses included in the program, the UC San Diego Podcast Lectures are one of the most comprehensive offerings in free online college level courses. Students are able to visit the pages for individual courses to find the materials referenced in the podcasts.
42. Udacity

Built by industry leaders as well as major universities, Udacity is a service that offers students what they call nano degree programs. Through the Udacity program, students are able to enroll in programs designed to teach front-end web development, data analysis, iOS development, and much more. The courses are offered to students for free, but the additional accompanying materials require a small monthly subscription fee. Udacity is a great platform for students interested in learning a new technology skill to help them advance in their careers.
43. Udemy

A collection of over 25,000 different online courses, Udemy offers students the ability to gain an education in a vast array of topics for little to no cost. Sourced from a variety of different places including scholars, universities, corporations, and experts, the Udemy courses are offered at a variety of different skill levels. Udemy has had over six million different students making it one of the most heavily used MOOC platform available.
44. Umass Boston

Built on-top of the OpenCourseWare platform, the University of Massachusetts – Boston' UMass Boston OpenCourseWare offers students the ability to take fifty different courses offered by sixteen different departments at the University. Leveraging the robust features found through OpenCourseWare, students are able to take courses in education development, environmental sciences, mathematics, and much more. Many of these courses also include additional supplemental materials.
45. University of California- Irvine OpenCourseWare

Another program built upon the OpenCourseWare framework, the University of Califronia-Irvine OpenCourseWare program allows students to enroll in over one hundred different free online courses. Many of these programs are programs found within the UNEX education and chemistry departments. The University of California – Irvine organizes its courses into collections in order to help students find programs that are best for them.
46. University of Notre Dame OpenCourseWare

Built upon the popular OpenCourseWare MOOC platform, the University of Notre Dame offers students a few different programs through its edX platform. Students can enroll in programs regarding statistics, wireless technology, mathematics in sports, and much more.  Typically a more nontraditional offering, the courses offered to students through the University of Notre Dame OpenCourseWare are often times much different that what is typically offered by these types of programs.
47. University of Washington OpenUW

The University of Washington's OpenUW program offers students a variety of free online courses through a variety of different MOOC networks. Offered through Canvas Network, Coursera, and edX< students are able to enroll in a variety of different courses and classes offered by the University of Washington. Students are actually able to enroll in most of the Integrated Social Sciences Bachelor's program through the University of Washing OpenUW program.
48. Utah State University OCW

Developed upon the OpenCourseWare platform, Utah State University OCW program offers students seventy-five different free online courses from which to choose from. The majority of these courses have to do with Instruction Technology and Learning Sciences but they also offer courses in other topics as well. These programs are accompanied with supplemental materials like lecture videos, exams, and much more.
49. Open Yale Courses

Through a combination of iTunes U and Coursera offerings, Yale University has compiled what they refer to as Open Yale Courses.  These offerings allow students to take a variety of Yale University-quality humanities courses entirely for free online. Students can choose to download either audio or video podcasts of the lessons as well as additional supplemental materials necessary for the completion of the programs and courses.
50. YouTube

One of the Internet's greatest repository of video knowledge, YouTube is home to a wide-variety of different lectures and videos offered by many different universities, companies, and organizations. Often times if you are unable to find additional supplemental learning materials to aid you with your search for knowledge, YouTube might surprise you with its vast collection of videos on pretty much any topics you can imagine.