If you're considering going to school for a degree in criminal justice, you may be wondering what your curriculum will look like. Criminal justice majors study theories as well as practical applications in the field. The breadth of a program in criminal justice allows this curriculum to prepare students for any role in the court system, corrections, crime prevention efforts and law enforcement agencies.
Classes to Take for Criminal Justice
In a degree program in criminal justice, students complete required core classes in this interdisciplinary study, along with elective courses in the major, specialized courses in an area of concentration and general education classes. In many criminal justice degree programs, students gain real-world experience through an internship. Most criminal justice students look for internship placements with a federal or local law enforcement agency, prosecutor's office, public defender's office, probation or parole office, clerk's office, court or nonprofit organization.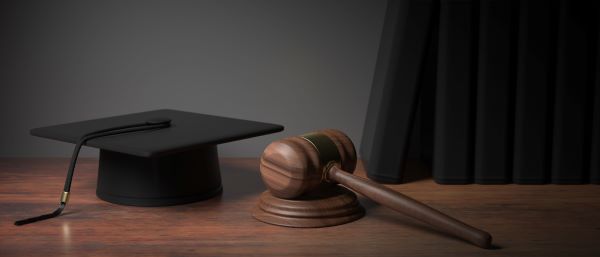 Criminal Justice Core Courses
Criminal justice is an interdisciplinary program of study that blends concepts and principles of law, sociology, philosophy, political science, public administration and psychology. Course topics for a degree in criminal justice range from theoretical concepts to technical methods for investigation and evidence handling.
Introduction to the Criminal Justice System
Often, one of the first major courses students take in their bachelor's degree curriculum is an introduction course that provides an overview of the history and philosophy of the American criminal justice system. The criminal justice system is the system intended to maintain order in our democratic society through laws, investigations and trials based on evidence and correctional interventions.
RELATED: What Is a Bachelor's Degree in Criminal Justice?
The system itself and perspectives toward it have changed over the years, so it's important that students also develop an understanding of the court system, the criminal justice system and policing in contemporary society, including current issues facing the criminal justice system.
Criminal Law
If you want to work in matters pertaining to criminal activity, you need to first understand criminal law, including the different types of crimes, criminal prosecution and defense and the elements needed to prove criminal charges. In a degree in criminal justice program, a course in criminal law provides students with their first exposure to the laws pertaining to criminal behavior. A course in criminal law may also cover topics of ethics in criminal justice practice, although some schools may include separate criminal justice ethics coursework in the curricula.
RELATED: Top 25 Law Schools
Criminal Procedure
Every aspect of investigating a crime and charging and trying a suspect must be conducted according to the proper procedures. Otherwise, the stakes are high. Innocent people could be held accountable for crimes they didn't commit, and guilty parties could walk free because the evidence of their wrongdoing was obtained in improper ways that are inadmissible in court.
For this reason, courses in criminal procedure are among the most important parts of a criminal justice curriculum. Subjects of study in a criminal procedure class include due process, the constitutional rights of the accused and the process that encompasses making an arrest, charging a suspect with a crime, holding a trial and sentencing a convicted offender to jail time or other penalties. Criminal procedure courses required for a degree in criminal justice may also cover topics like procedures for identifying, collecting, handling and processing physical evidence obtained from crime scenes.
Criminal Investigation
For aspiring police detectives and state or federal investigators, a course in criminal investigation provides integral knowledge of and training in investigative techniques. Through this criminal justice coursework, students gain their first exposure to applying investigative methods, reconstructing crime scenes and conducting interviews with witnesses, suspects and persons of interest.
Juvenile Justice
Separate systems exist for holding juvenile offenders accountable for criminal activity, and special factors may be involved in criminal offenses by minors. In a juvenile justice course, criminal justice majors will typically learn about the causes and effects of juvenile delinquency, methods of prevention of criminal behavior among minors and the apprehension and handling of young offenders.
Corrections
What happens after a person has been charged with and convicted of a crime through due process? They enter the correctional system. Corrections is the field concerned with supervising, punishing, treating and rehabilitating convicted offenders.
Depending on the severity of the crime, any criminal history the offender has and other factors, the offender may be incarcerated in a correctional facility (a jail or prison) or be subject to non-institutional community corrections alternatives, including being on probation in the community, paying restitution for their crimes, being out of jail on parole or receiving residential treatment in a halfway house.
Criminology
In a course in criminology or criminological theories, students seeking a degree in criminal justice delve into the scientific study of crime from a sociology perspective, or a perspective concerned with social relationships, dynamics, norms and institutions. The study of criminology emphasizes the social aspects of crime, including what causes people to commit crimes and the effects of crime and punishment on society.
RELATED: What Does It Mean to Study Criminology?
Criminal Justice Research Methods
The majority of students in a criminal justice degree program are likely planning to put their studies to practical application in a career in the criminal justice field, not work in academic research. Still, an effective system for administering criminal justice is one that is informed by scientific research.
Studying the research methods used in the study of criminal justice can help you understand the findings that inform practices in this field. Even if you don't intend to use your criminal justice degree to go into research yourself, having the skills to apply knowledge gleaned from new research to your work in criminal justice can help you do your job more effectively – regardless of whether that job is investigating crimes, presenting the case against the accused offender or putting together and carrying out correctional treatment plans.
Elective Topics in Criminal Justice Studies
What aspects of criminal justice really pique your curiosity – serial murder cases, terrorism, the social psychology behind why people commit crimes? All of these topics and more may be the focus of different courses you could take as you pursue your Bachelor of Science or Bachelor of Arts degree in criminal justice.
The common core classes in a criminal justice program serve to equip you with knowledge of the basic principles and practices of the criminal justice system. It's your elective courses that give you the opportunity to explore the criminal justice topics that most interest you. Some of the criminal justice topics offered as electives at various colleges across the country include high-tech crime, white-collar crime, organized crime, crime mapping using geographic information systems, serial killers, crime and gender, crime fiction, the death penalty and public policy in criminal justice.
Most criminal justice degree programs in the United States focus on the American criminal justice system, but coursework in comparative criminal justice allows you to better understand the criminal justice systems used in various regions of the world to investigate criminal activity and hold offenders accountable.
If you're passionate about social justice and anti-racism, you might look for classes in the area of race, crime and justice, which will likely include studies of systemic racism, race-related discrimination and profiling in the legal and court systems and racial disparities in police violence.
Not all of your elective courses need to be in the criminal justice field. Taking classes in related areas can help you develop valuable skills you can apply to your future career in criminal justice. If you are interested in criminal intelligence, for example, you might choose to take courses in data science, intelligence analysis and crime analysis. Studies in psychology may be valuable if you're interested in working in the field of forensic psychology and behavioral analysis, commonly referred to as criminal profiling.
How many elective courses you have the opportunity to take will depend on the type of degree program you are pursuing. For example, an associate's degree program is shorter in duration and requires about half as many credits (and classes) as bachelor's degree programs. As a result, a criminal justice major enrolled in an associate degree program will typically take fewer elective courses than they would in bachelor's degree programs, with their general education courses and required major courses making up the bulk of their curriculum. Since bachelor's degree programs require significantly more credits, they often allow for greater customization of your college degree coursework through electives and concentration options than an associate degree program would entail.
Concentrations in Criminal Justice Programs
Some degree programs in criminal justice offer students the opportunity to pursue in-depth study in an area of interest by taking classes in a formal specialization or concentration.
RELATED: What Bachelor's Degree Concentrations are there in a Criminal Justice?
The concentration areas available vary across schools but may include topics like the following:
Crime scene investigation or forensic science: Focusing on the technical and scientific techniques used in criminal investigations, a concentration in either crime scene investigation or forensic science will likely encompass advanced studies in the principles and methods of identifying, collecting and correctly handling potential evidence at crime scenes along with forensic science topics like forensic chemistry, techniques for trace evidence analysis and forensic fingerprint analysis.
Criminology: In this concentration, students build on the knowledge they have learned studying criminological theory through coursework in victimology and behavioral analysis of violent crime to better understand social science perspectives on crime and society, particularly its causes and effects.
Law enforcement: A concentration of particular interest to aspiring police officers and special agents, law enforcement studies may encompass courses such as advanced methods for investigating crime scenes, homeland security principles and threat management, family and domestic violence and the influence of drugs and alcohol use, abuse, criminalization and treatment.
Law and justice: If it's the law itself that you find most interesting about the criminal justice field, you might want to pursue a concentration in an area like law and justice or legal studies, which may include courses in law and evidence, mock trial concepts and criminal justice report writing.
Cybersecurity and cyber forensics: In these computer-related areas of criminal justice, students cover topics such as cybercrime investigation and computer forensics.
Forensic psychology or criminal psychology: In concentrations that apply the principles and practices of psychology, the study of the mind, thought and behavior, to criminal justice and forensic applications, students take classes in abnormal psychology, psychology for law enforcement and crisis intervention in matters of criminal justice.
Homeland security: Homeland security studies emphasize methods of preserving national security. A concentration in this area may include studies in emergency management, crisis intervention, crisis negotiation and crisis management in terrorist attacks and disasters.
Criminal justice administration and leadership: Some programs already include one or more administration or leadership classes in their criminal justice core courses, but students with a special interest in leadership can look for relevant areas of concentration. Some types of classes you might encounter in this concentration include managing and administration of criminal justice organizations, supervisory practices in criminal justice, socially responsible leadership, program evaluation, crisis intervention and correctional alternatives.
RELATED: What Classes will I take in a Bachelor's Degree in Homeland Security?
Not all criminal justice programs offer the opportunity to pursue formal areas of concentration, and programs that do include specializations often allow students to opt for a general criminal justice curriculum instead. Students who want to build specialized expertise but find that their criminal justice curriculum doesn't offer concentration tracks could instead consider minoring in an area of interest, like computer science, sociology or psychology.
General Education Classes for Criminal Justice Majors
College students in all areas of study take courses in a wide array of topics that may not pertain directly to their majors. Most bachelor's degree programs require students to complete general education courses in English composition, public speaking, laboratory science, mathematics, literature, social science and the humanities. Some colleges implement a foreign language requirement, as well, as part of their general education requirements.
RELATED: How Fast Can I Earn a Degree in Criminal Justice?
General education classes are valuable for helping a student develop a variety of versatile skills that can be applied to every field. For example, general education courses in English composition and public speaking equip students with strong communication skills. Studying mathematics, history, the humanities and the natural, physical and social sciences helps aspiring criminal justice professionals develop critical-thinking skills, analytical skills and problem-solving skills. Knowing a foreign language not only allows you to better communicate with victims, suspects and witnesses who aren't native English speakers but also improves your communication, language and problem-solving skills overall.
Instead of viewing general education courses as an obstacle standing in the way of earning your bachelor degree faster, think of them as an opportunity to develop knowledge across content areas and practice the soft skills that will help you both in your professional work and your personal life.
Criminal justice programs include a breadth of coursework to prepare a student for a range of career paths, as well as the opportunity to dig deeper into areas of interest. By the time you finish your criminal justice studies, you will have a strong foundation that encompasses both theoretical knowledge and practical skills for your career.
Additional Resources
Top 10 Graduate Degree Programs in Criminal Justice
What is the Difference in a Degree in Legal Studies and Criminal Justice?
What Degree Do You Need to Be a Private Investigator?
What Classes will I take in a Forensic Science Bachelor's Degree?
What Classes will I take for a Degree in Forensic Accounting?
What Classes are there in an Emergency Management Bachelor's Degree?
What Classes Will I Take for a Degree in Psychology?
What Classes Will I Take for a Bachelor's Degree in Social Work?