High salary potential is probably at least part of the reason you're considering earning a business degree. To make sure they know what to expect, prospective business administration students should research the average salaries for entry-level jobs in business as well as the overall median and average salaries for business careers.
How Much Do Business Professionals Earn?
The median wage for business and finance occupations was $76,570 as of 2021, according to the United States Bureau of Labor Statistics (BLS). Business professionals who work their way up to management roles enjoyed a much higher median salary of $102,450.
Both of those median salary ranges are well above the $45,760 median wage that the BLS reported for all occupations in 2021. In other words, studying and working in a business-related field puts you on the path to above-average earnings—eventually, if not necessarily at the entry-level.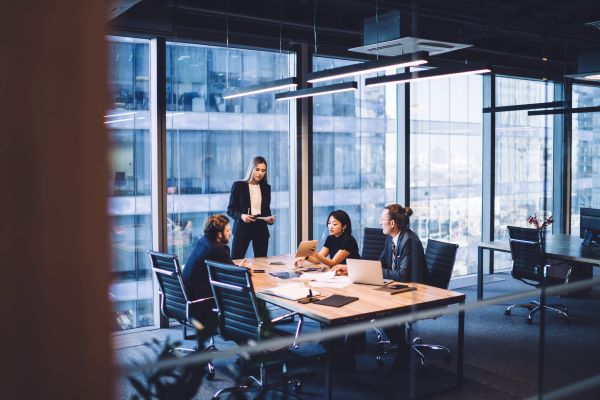 Business as One of the Highest-Paying Majors
Although you probably won't be earning anywhere near six figures as a new graduate, you can feel confident in your degree choice. Business administration is one of the highest-paying college majors at both entry-level and mid-level career stages. Researchers at the Georgetown University Center on Education and the Workforce found that only STEM (science, technology, engineering and mathematics) subjects and health beat out business majors when it came to 2015 entry-level pay rates. The entry-level median wages reported in the 2015 survey were $43,000 for STEM majors, $41,000 for health majors and $37,000 for business majors.
RELATED: Is an Associate's Degree in Business Administration Strong Enough to Get Me Looked at by Companies, or Do I Really Need the Four-Year Degree?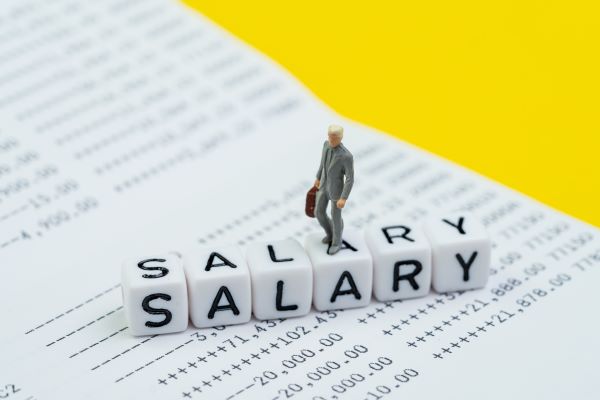 As of mid-2023, the Georgetown University Center on Education and the Workforce hasn't published updated data on the economic value of college majors by median annual wages. It has, however, explored in more detail lifetime earnings by major. According to this 2021 report, only the fields of architecture and engineering and computers, statistics and mathematics reported a median higher lifetime earnings amount than the field of business. This was true at both the bachelor's and master's levels.
RELATED: 15 Top Highest-Paying Business Degrees
How has the starting salary for business majors changed? A 2022 article by Forbes projected an average starting salary of $60,695 for business majors in the Class of 2022. Only students of computer sciences, engineering, math and science (including the social sciences) were expected to earn more.
The Highest-Paying Business Jobs
Generally, the business jobs that pay well are the ones at the top. Six-figure salaries aren't uncommon for managers. The higher you rise up the corporate ladder, the more money you're likely to earn.
Among opportunities for students with a business degree, chief executive is the most lucrative. C-suite business leaders hold titles like Chief Executive Officer (CEO) and Chief Financial Officer (CFO). The median wage for C-suite top executives in 2021 was $179,520, according to the Bureau of Labor Statistics (BLS).
RELATED: Top 10 Highest Paying Management Careers
Management positions in marketing, advertising and promotions also offer great salaries. The median wage for this occupational group, according to the BLS, was $127,150 in 2021. Financial managers enjoyed a median wage of $131,710. Salaries for sales managers were slightly below them, at $127,490.
Among managers in the human resources space, compensation and benefits managers report the highest earnings. The median wage for this occupation in 2021 was $127,530. HR managers in general reported a 2021 median salary of $126,230. For training and development managers, the median wage amounted to $120,130.a
You don't need to make it all the way to the top rung of the corporate ladder to approach six-figure earning potential. For general and operations managers, the BLS reported a 2021 median wage of $97,970.
RELATED: What Are the Highest-Paying Jobs in Business Management?
Outside of management roles, some of the best-paying business careers include:
Business careers with median wages in the $75,000 to $85,000 range include:
You won't be making this kind of money right away, of course. The problem with the lucrative roles and their corresponding salaries is that they are still far out of reach for recent business administration graduates. While these high salaries can tell you what you may be able to look forward to in terms of future job compensation, you can't expect to earn wages in this range when you are just starting out.
The Highest-Paying Entry-Level Business Jobs
It's good to look to the future, but don't get too far ahead of yourself. Learning about the highest-paying entry-level business jobs and the salaries they offer in important for planning your early career.
What Are Entry-Level Jobs for a Business Major?
Put simply, entry-level jobs in the field of business or business jobs with no experience required. Entry-level jobs are typically intended for recent graduates and career changers who have minimal relevant work experience.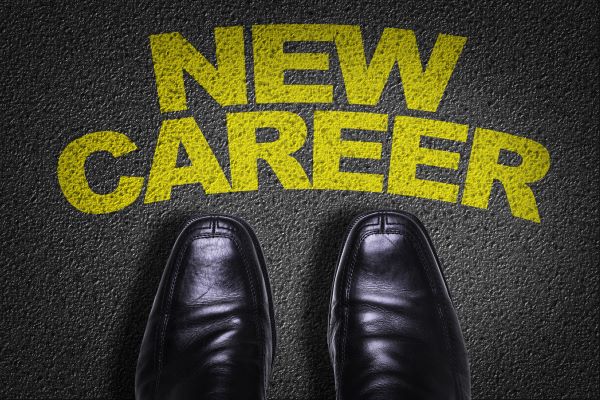 Often, business degree entry-level jobs are lower-skilled positions. In these roles, you can demonstrate the skills you learned in the classroom and through internships. Some amount of on-the-job training is also common in entry-level business degree jobs.
Through the experience you gain in entry-level roles, you can develop the skills and build the work history required for more advanced career options. However, because the job description doesn't call for extensive technical skills or knowledge of the field, an entry-level business job is likely to pay considerably less than median or average wages that take into account mid-career and late-career earnings.
Students fresh out of college with no or little professional experience will have to begin their careers in entry-level roles in business-related fields. That's why it's worth researching the best entry-level jobs with a degree in business administration.
Some high-paying entry-level business jobs are in fields like consulting and analysis. Business administration entry-level jobs to consider also include business support roles, like clerk and assistant, and specialist and associate-level positions in all areas of business.
RELATED: What Kind of Job Can You Get With an Associate's Degree in Accounting?
Consultant Roles
Some entry-level job opportunities out there for new business graduates offer better pay than others. Consulting roles have historically been among the best-paying options for entry-level workers, according to Business Insider.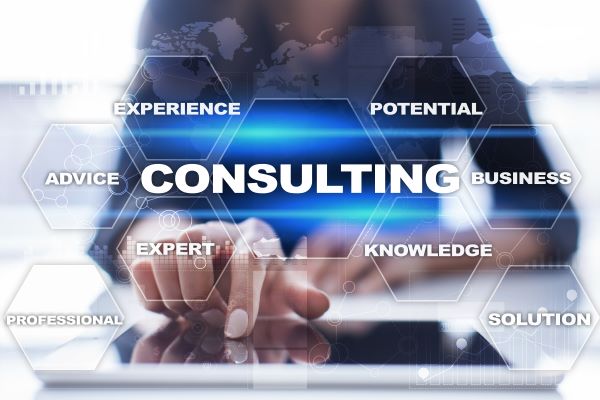 How Much Do Entry-Level Management Consultants Make?
Salary.com reported the national average salary for entry-level consultants as $74,681 as of June 2023.
An entry-level role in the mid-$70,000 range might seem too good to be true. However, in certain industries and geographical locations, it's not out of the question. The overall median wage for management consultants was $93,000 in 2021, according to the BLS. High-paying industries such as professional, scientific and technical services paid median wages of $100,170. Based on these figures, it's within the realm of possibility for entry-level roles in this industry to pay as much as $75,000.
Management consultant roles are among the highest-paying business jobs (entry-level), especially in regions where demand and wages are exceptionally high. Location is one factor that affects your earning potential. The highest-paying states for management consultants, also called management analysts, are New Jersey, Massachusetts, New Hampshire, New York and Illinois, according to the BLS. Average wages for the occupation in these states are much higher, ranging from $116,650 to $126,000 in 2022.
How Does a New Graduate Become a Consultant?
If you pursue consulting roles right off the bat, you will probably start out with an entry-level job title like "junior consultant" or "associate consultant."
While you may not need much work experience for these entry-level business jobs, you will likely need a business degree. Most management consultants have a bachelor's degree in business administration or business management. Some management analysts go on to pursue a master's degree. You don't need this advanced education to get started in one of the best entry-level business jobs, however. Consultants often spend some time gaining work experience before going to graduate school for a Master of Business Administration (MBA).
Through on-the-job training and opportunities to learn from experienced consultants, you will develop your skills in this entry-level job role. Over time, you can advance to more senior-level consulting roles that include more challenging job duties.
When you apply and interview for entry-level consultant roles, you can draw from the skills you learned in the classroom and any internship or co-op experiences that allowed you to practice those skills in a real-world business setting.
Entry-Level Analyst Roles
Many business roles revolve around analysis. Business professionals analyze everything from financial performance to investment opportunities, from market conditions for new projects to risk involved in extending a loan. Analysts are particularly in high demand in the field of finance.
RELATED: What Degree Do You Need to Be a Financial Analyst?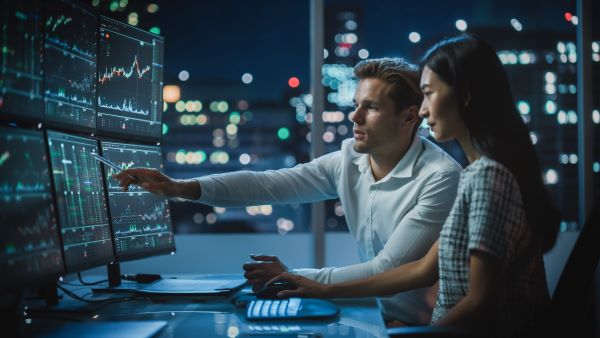 How Much Money Do Entry-Level Business Analysts Make?
Historically, the highest-paying entry-level business analyst roles have been equity research analyst and investment banking analyst, Business Insider reported.
The national average equity analyst salary as of June 2023 amounted to $103,715, according to Zippia. Senior equity research analysts reported an average base salary of $142,893, according to Salary.com. For junior equity analysts—the entry-level position in this occupation—Salary.com reported an average base salary of $61,874 as of June 2023.
Investment banking analyst, naturally, put their analytical skills to work in the context of investment activities. A successful career in investment banking brings in a great deal of wealth. As you might imagine, investment analysts are well-paid, even in entry-level roles. ZipRecruiter put the national average salary for entry-level investment analysts at $99,922 as of July 2023. Salaries for junior investment analysts have climbed considerably in recent years, especially at well-known banks and investment firms. In 2021, CNBC reported that Goldman Sachs was raising the base salary for first-year investment analysts from $85,000 to $110,000. Other major players on Wall Street had already raised annual salaries for junior investment analysts. For the next highest-level position in investment banking, investment associate, Mergers & Inquisitions listed a base salary range of $175,000 to $225,000.
What Do Junior Analysts Do?
Again, junior analyst roles may be your best bet at getting your foot in the door. Job hunters should know that some of these high-paying entry-level analyst roles expect at least one to two years of full-time work experience, even though they are listed as entry-level opportunities. If you're fresh out of school after earning your business degree, make sure you're focusing your job hunt on first-year analyst job roles.
In a general sense, the role of a junior business analyst is to create reports of trends in sales and other quantitative aspects of business under the direction of established business analysts. Many analysts work in finance, insurance and professional and technical services.
Clerk, Specialist and Associate Roles
How do you even begin finding the highest-paying business jobs for entry-level workers? Some roles have "junior" and "entry-level" included in the job title or job description, but not all suitable positions do. Some terms you might look for to identify the level of experience needed for an early-career job role include "clerk," "associate" and "specialist."
Clerk roles are business support roles. You might be doing work to support administration or more specific areas, like accounting or finance.
When starting your job search, looking for roles at the associate level will help you find opportunities that are more in line with your current level of education and experience. Although "associate" connotes a seniority level above entry level for some jobs, it's neither a managerial role nor a role that necessarily requires specialized skills. Development associate and marketing associate are two common entry-level job titles.
You can also look for specialist job opportunities. While specialist doesn't necessarily imply entry-level, it is a non-managerial role. Many specialist jobs require only a bachelor's degree to get started and have no precise experience requirements. Jobs like human resources specialist, communications specialist, marketing specialist, social media specialist and event specialist are all possibilities for new business administration graduates.
Accounting and Financial Clerks
Accounting clerks perform the supporting work of producing financial reports. Examples of accounting clerks include:
Bookkeeping clerk
Auditing clerk
Accounts payable clerk
Accounts receivable clerk
For accounting clerks, the BLS reported an overall median salary of $45,560. According to Zippia, the national average salary for entry-level accounting clerks is $29,000.
RELATED: What is a Typical Salary for an Accounting Clerk?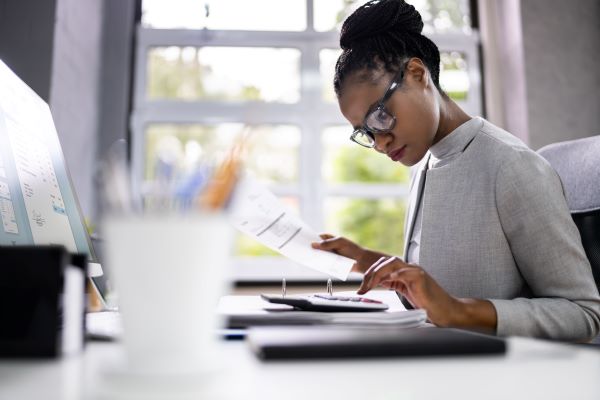 Financial clerks maintain records and process transactions pertaining to money. Examples of financial clerks include:
Billing and posting clerks
New accounts clerks
Procurement clerks
Brokerage clerks
Payroll and timekeeping clerks
Loan clerks
Insurance claims and policy processing clerks
Credit clerks
For financial clerks, the BLS reported an overall median annual salary of $44,760. Zippia reported an entry-level salary of $27,000.
Human Resources Specialists
Human resources specialists may be involved in all of the hands-on work an organization does pertaining to recruiting and retaining its workers. Job duties of an HR specialist may include:
Putting together job listings
Interviewing candidates
Making job offers
Handling employment paperwork
Fielding employee's questions about policies and procedures
Training employees
Administering benefits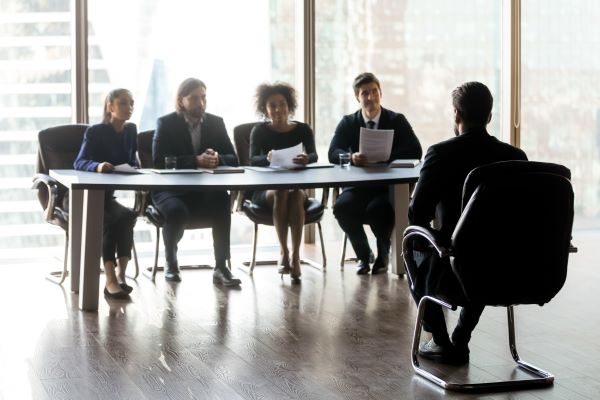 For the HR specialist occupation as a whole, the BLS reported a median salary of $62,290 as of 2021. Salary.com put the national average base salary for entry-level human resources specialists at $41,416 and junior HR specialists at $40,970 in 2023.
RELATED: What Salary Can I Expect With a Human Resources Management Degree?
Marketing Specialists
Marketing refers to the promotion of a company and its products or services. The average marketing specialist salary in 2023, according to Zippia, was $54,942. Entry-level marketing specialists earned considerably less, with an average salary of $36,000.
RELATED: What Are Some Typical Entry-Level Marketing Positions?
Social Media Specialists
Today, businesses and organizations of all kinds use social media to interact with customers and build a brand. Zippia reported an overall national average salary of $51,584 for social media specialists. For entry-level social media specialists, Zippia reported a salary of $38,000.
Communications Specialists
Both within businesses and through external communications with customers, vendors, distributors and shareholders, effective communication matters. Communications specialists as a whole earned an average salary of $51,023 per year in 2023, according to Zippia. Among entry-level workers in this position, the average salary was $36,000.
Event Specialists
Planning events is hard work. Event specialists as a whole earned a national average salary of $41,294, according to Zippia. For entry-level specialists, the average salary was $26,000, Zippia reported.
Landing the Highest-Paid Jobs in Business
For most high-paying business jobs, you will face a lot of competition. Everyone wants to earn the best salary they can. It's no secret that many business majors, in particular, are ambitious in their career and salary goals. If you want to get the business jobs that pay the most, you're going to want your resume to stand out. That's true even when you're seeking the highest-paid entry-level jobs in business.
RELATED: What Are the Easiest Degrees to Get in Business?
Learning Inside and Outside the Classroom
Do you want to beat the competition and be selected for the best entry-level business jobs? You're going to want to push yourself to excel both inside and outside the classroom.
Not all employers will care about a candidate's college GPA, but it's more likely to be a factor when you're looking for your first job out of school than after you have years of experience under your belt. A high GPA will do more than impress potential employers. Some roles in the field of business – and even some entry-level business jobs – require a graduate business degree, like an MBA. The better your GPA, the better your chances of getting into the MBA program you want. Even if you don't plan to go to graduate school now, keeping your grades up as an undergraduate will also keep your options open for advancing your education later in your career.
RELATED: How Advanced Does My Degree in Business Need to Be to Get a Good Job?
Building Skills for a Successful Career in Business
Employers in the business world typically value strong technical and practical skills in job candidates. Entry-level business roles are no exception. For example, knowing how to use customer relationship management (CRM) software and databases – as well as the SQL (structure query language) programming language used to manage them – is valuable for certain business roles. Other practical and technical skills in business may include being able to:
Generate financial records and accounting statements
Produce analyses of financial data
Conduct job interviews using evidence-based practices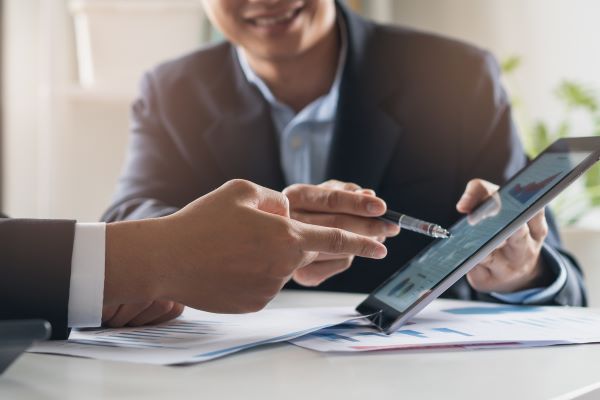 While you're developing the technical and practical skills you will use in a business career, don't neglect your soft skills. Multiple studies have demonstrated that soft skills play a crucial role in predicting success in the workplace.
If your technical skills are exceptional but your soft skills are poor, you may have trouble with aspects of working in the business field such as the following:
Working as part of a team
Conveying information to colleagues and clients
Performing well enough in a job interview to get chosen for a job in the first place
For young people joining the workforce, the most important soft skills for success in the workplace, according to the federal Department of Labor, include:
Communication
Teamwork
Decision-making
For more experienced workers, additional soft skills that are important include:
Problem-solving
Critical thinking
Professionalism
Leadership
Work ethic
Adaptability and flexibility
The best way to demonstrate your hard and soft skills, as well as to cultivate those skills, is by putting them to work in the real world. A business major who acquires work experience during school generally has an advantage over students with little to no experience to go along with their college education. Not only have they proven their skills, at least to some degree, in a real business environment, but they can also use that experience to build connections with potential employers or references and to draw from when interviewing for their first business role out of college. Some ways to gain this experience include:
Completing internships
Taking part in co-op programs
Getting involved in extracurricular activities
Of course, once you have acquired a stronger work history, employers will care less about internships and extracurricular participation than about your more recent roles and the skills you built performing them. This initial field experience is particularly important when you're first getting your foot in the door by pursuing business entry-level jobs.
What to Look for in the Best Entry-Level Business jobs
Earning potential matters in your business career, but money isn't everything. What other factors should you take into account when you're choosing the best entry-level business job for you?
Room for growth is a big one. Ideally, you should look for a position where you will have either:
Opportunities for promotions within your organization, or
Opportunities to gain new skills and advance the skills you have (or both)
An entry-level job that doesn't offer much of a chance to increase your skills or to move up within the company can quickly start to feel like a dead-end job. Even if this role is among the high-paying business jobs out there, if it doesn't challenge you enough to hold your interest, the competitive pay may not be worth it.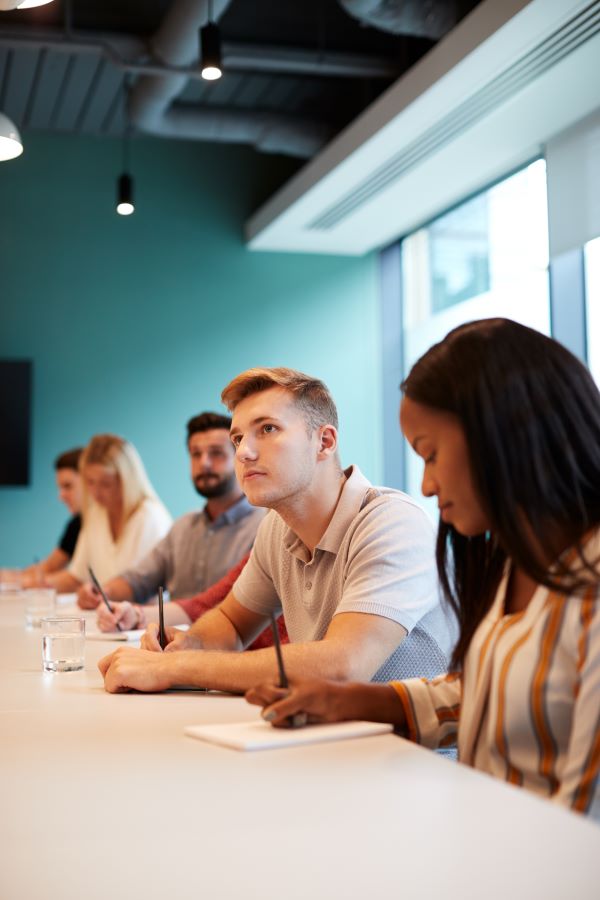 For some students pursuing a business degree, it's also important to think about your quality of life. This may include aspects like work-life balance and stress level. Just about all careers, in business and in other fields, have the potential to be stressful at times. However, if you're constantly feeling a high level of stress, that can affect your health and happiness outside of work, too.
Some high-paying roles in the field of business, like Wall Street junior investment banker, are notorious for requiring long workdays and workweeks. At times, junior investment bankers may work in excess of 70 to 80 hours per week. Even after you've paid your dues at the junior level, you can expect to spend a lot of time working if you become an investment banking analyst on Wall Street. The high pay rate may or may not be worth it to you when you factor in the amount of your life you will have to dedicate to work.
You should also look at how well a position matches up with your strengths and interests. If the primary job duties in a role are the tasks that you enjoy, you're likely to be happier and more successful there than in a role where you primarily do tasks that you dislike. Further, the best business job for you may be one in an industry that specifically intrigues you, like technology, health care, real estate, hospitality or construction.
Related Resources:
What Are the Highest-Paying Jobs in Business Administration?
Top 10 Paying Jobs With an Associate's Degree
50 Highest Paying Associate Degree Jobs
Top 10 Paying Jobs That Involve Math