School counselor is a fulfilling and in-demand career field that requires a college education, including a graduate degree, and state licensure. This occupation is also the best-paying career in counseling and community and social service. The United States Bureau of Labor Statistics (BLS) reports a median wage of $56,310 per year for school and career counselors, compared to the $44,960 median salary for the occupational group as a whole. The job outlook is also positive for this career, with an expected growth rate of 13 percent – almost double that of all occupations, the BLS reported. If you're interested in this career path, you may be concerned that a graduate-level education may require you to take highly difficult advanced mathematics courses. While undergraduate students must meet their school's math requirements and graduate students may need to study statistics and research, the amount of math required for a school counseling degree is not overwhelming.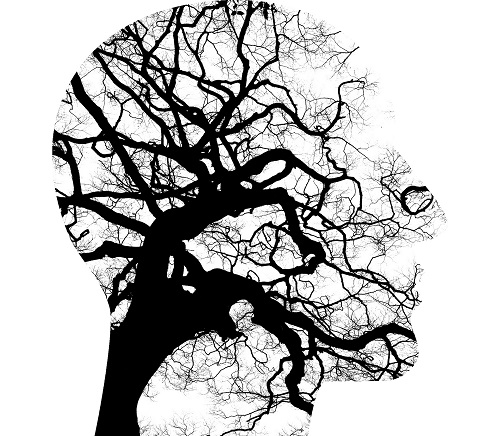 IMAGE SOURCE: Pixabay, public domain
Undergraduate Coursework for Aspiring School Counselors
Although a master's degree in school counseling is needed for most school counselor jobs, according to the BLS, you must complete your undergraduate studies before you can move on to graduate school. As you work toward your bachelor's degree, you will certainly need to take some coursework in mathematics and related areas of study. No matter what major you choose as an undergraduate, you must plan to take at least one or two basic classes in college-level mathematics as part of your general education curriculum.
You may also need some math coursework as part of your major course requirements. Aspiring school counselors often choose one of two majors, although it is possible to enter the field from a number of different backgrounds. In states that require school counselors to have a teaching certification and classroom experience, it is often wise for prospective counselors to major in education. As part of a teaching degree program, students learn to teach different subjects, including mathematics. They must study subjects such as educational assessments, which, though not math-intensive, require quantitative skills as students learn to design classroom assessments and analyze the data to make more responsible and ethical decisions about classroom and curriculum management. Many colleges require education majors to also pursue studies in a content area. Naturally, students who choose math as their content area will take further courses in mathematics, but so might students who opt for a content area in science.
Alternatively, some prospective school counselors will major in psychology during their undergraduate years. This course of study provides students with a foundation in human thinking and behavior, which can certainly be helpful when you begin counseling students about their future plans or problems at school or at home. Psychology degree programs may include additional coursework in statistics and research methods, which include
In elementary schools, especially, teachers are often responsible for teaching multiple subjects, not their preferred content area. Even if you ultimately want to be a counselor, you should be comfortable teaching mathematics appropriate to your grade level.
Math in School Counseling Programs
The curriculum of a school counseling program focuses primarily on learning skills in counseling individuals and groups of students, in working with parents and school personnel, in creating programs to help students and in working to foster academic development, the BLS reported. Although math may not be a crucial subject of study for acquiring these skills, it does have a place in a master's degree program in school counseling. Students often take graduate-level coursework in statistics and research methods. Although many prospective school counselors may be more interested in providing counseling services directly to students than in conducting research of their own, it is important that they understand methods of research design, how to use statistical methods to interpret the findings of research in the field and how to incorporate evidence-based practices into their own counseling work and programs.
Although math skills do not directly affect your abilities as a school counselor, math courses help you develop the analytical skills that, the BLS reported, are crucial to success in this career. As a school counselor, your analytical skills have less to do with complex data sets and more to do with scoring assessments and helping students determine programs of study and career paths that fit their personalities, strengths and interests.
Other important qualities for school counselors include compassion, interpersonal skills, listening skills and speaking skills, according to the BLS.
Related Resources
What Degree Do I Need to Be a School Counselor?
How Do I Prepare for a School Counseling Degree While in High School?