If you're eager to start proving yourself in the business world, you might already be wondering how long does it take to get a business degree? The length of time it takes to get a business degree depends on the level of degree you're pursuing, how much time you're able to commit to getting a business degree, and what prior college credits or real-world competencies you already possess.
The Business Degree Timeline
The answer to the question "how long does it take to get your business degree?" isn't one-size-fits-all. How long you will have to spend in school to get the education you need depends on your educational and professional goals.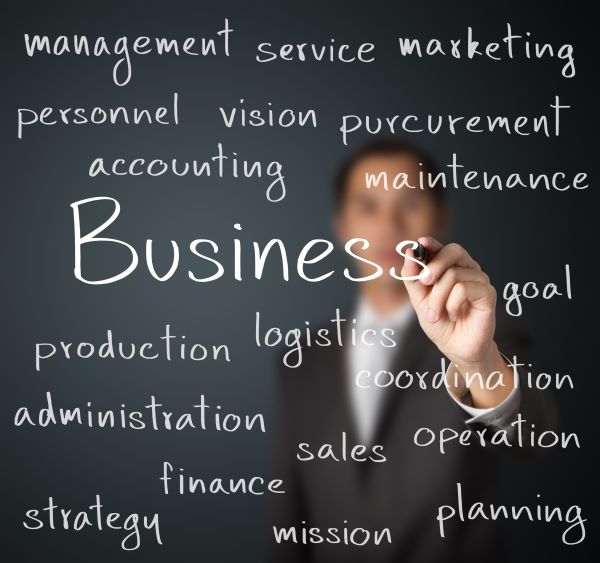 It's possible to complete a college degree in business quickly. Students can sometimes get a business degree in as little as two years following their high school graduation. On-campus and online business certificate programs can be completed even faster.
However, earning this lower level of business degree may not get you the outcomes you want. Many business careers require a minimum of a bachelor's degree in business. For some business roles, especially at senior levels, a master's degree in business is necessary.
RELATED: How Advanced Does My Degree in Business Need to Be to Get a Good Job?
Students who pursue a more robust business school education beyond the associate or bachelor's degree will likely spend five or six years – or more – on their studies. That said, they might not complete their business education all in one shot. Often, business majors take a break in between their undergraduate and graduate degree programs to gain at least a few years of work experience.
How Long Does It Take to Get a Business Degree at the Undergraduate Level?
Either an associate degree or a bachelor's degree can count as an undergraduate business degree. For that reason, how long to get a business degree at the undergraduate level depends on which of these two business degrees you're pursuing.
Most business students will need to spend at least four years studying at the college level to get a well-paying job in business and finance. However, there are shorter business degree options available. There are also regular-paced and accelerated options at the graduate level for those business professionals who choose to go back to school to advance their careers.
Associate Degrees in Business
Community colleges often offer an associate degree in business administration. When you get a business degree at the associate's level of study, you can often concentrate on general business studies or on limited subdisciplines of business.
RELATED: How Long Does It Take to Get an Associate Degree?
Business programs at the associate level are often called Associate of Science (A.S.) in Business Administration or Associate of Arts (A.A.) in Business programs. An associate degree in business administration can typically be completed in as little as two years of full-time study.
RELATED: 25 Fastest Online Associates Degree Programs
Coursework in an Associate Degree Program in Business Administration
The curriculum of an associate degree in business program typically includes introductory courses in a variety of business subjects. You might take college courses such as the following:
Introduction to Marketing
Introduction to International Business
Accounting I and II
Taxation I
Business Law I
Career Planning and Management
You will also take general education courses that you must complete to earn your associate degree.
What Can You Do With an Associate Degree in Business Administration?
How long does a business degree take? isn't the only question prospective business majors should ask. Another question students need to ask before committing to an associate's degree in business is whether this path will help them achieve their goals. Most business occupations require a bachelor's degree, according to the United States Bureau of Labor Statistics (BLS).
There are several jobs you can get with an associate's degree in business. Those jobs mostly fit into categories such as customer service, retail sales, store management and relationship banking, however.
This doesn't mean you're stuck in an entry-level role forever, although some career paths will remain closed to you if you only ever have an associate's degree in business administration. A candidate with an associate's degree in business could rise from an administrative assistant role to a somewhat more prestigious, but still clerical, role of executive assistant.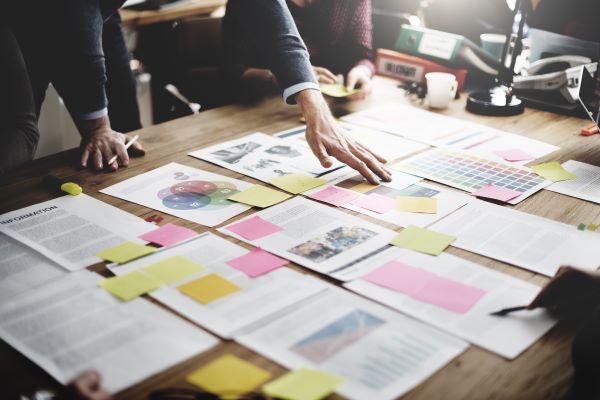 While the associate's degree option gets you out of school faster, it doesn't have the payoff that a bachelor's degree in business does. By and large, these careers don't offer the salaries you would get in a professional business career. If you want to make the big bucks in a business career, you're going to need at least a bachelor's degree.
Whether the two-year education of an associate's degree is worthwhile remains a matter of debate. However, the coursework you take in an associate's degree program generally can be applied toward a bachelor's degree if you decide to go back to school at a later date. As such, an associate's degree program is a great way to test the waters and find out if business administration is the right field for you. These degrees can prepare students for their first jobs in the field of business.
Starting your business school studies in an associate's degree program can also help cut down the overall cost of earning a bachelor's degree. In fact, some students start their education at a community college and then transfer to a four-year business school specifically for the purpose of saving money. Students must make sure they understand policies regarding transfer credits at their school so that the credits they have earned count toward their new business degree.
Bachelor of Business Administration Degrees
For many roles in business administration – including business management, financial management and human resources management – a bachelor's degree is necessary. It's no wonder prospective students often wonder, "How long does it take to get a bachelor's degree in business?"
A bachelor's degree in business is the standard education needed in the business field. With a bachelor's-level business degree, you can hold job titles that range from personal financial advisor to event planner and from loan officer to management analyst, according to the BLS.
A bachelor's-level business degree is often called a Bachelor of Business Administration (BBA) degree. Some business schools offer Bachelor of Science in Business Administration (BSBA) degrees instead of BBA degrees. Today, four-year colleges and universities offer both on-campus and online business programs. A school's online business programs usually cover the same coursework as campus-based equivalents. Online business degree programs are ideal for a prospective student who isn't able to commute to campus, whether due to a job, family obligations or a prohibitively long commute to their desired school.
RELATED: How Fast Can I Complete a Bachelor's Degree in Business Online?
One reason the answer to the question "How long does it take to get a degree in business?" is complicated is that not all students complete their business degree coursework at the same pace. The bachelor's degree is sometimes called a four-year degree because most bachelor's programs are structured so that they can be completed in four years of full-time study. This doesn't mean that all students earn their bachelor's degree in business within four years. Students often take longer than four years to graduate, especially if they double-major or change majors during their college career. Alternatively, students who choose an accelerated program format and take classes year-round may be able to graduate faster, potentially within just three years.
Coursework for a Bachelor's Degree in Business Administration
If you're wondering how to get your business degree, you should know that students in business administration bachelor's degree programs usually take three types of classes:
General education courses
Core business coursework drawn from various areas of the field, including business law, business ethics and strategic planning
Concentration courses in the student's chosen area of specialization
Undergraduate business degrees include classes in each field of business. After completing their foundational core business classes, students can choose to concentrate on one particular aspect of business. Examples of concentration areas in business programs include marketing, finance or accounting. BBA students may also opt to follow a general business curriculum that includes upper-level courses in a breadth of business disciplines instead of choosing one concentration area.
RELATED: What Classes Will I Have to Take for a Degree in Business Administration?
Students who ask, "How long to get a business degree?" usually mean a business administration degree, but that's not always the case. There are also undergraduate degrees in business management. These programs focus more on management theory than a typical business administration program, but they are broad in that they don't specialize in one area.
RELATED: What Is the Difference Between a Business Administration Degree and a Business Management Degree?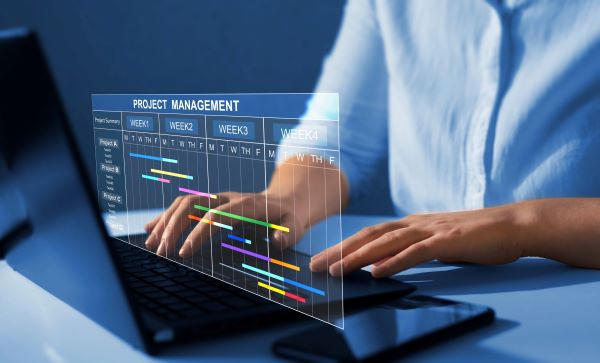 In a bachelor's in business management degree program, students develop their management skills and learn to lead in all business areas. Like a BBA program, a bachelor's in business management program typically takes four years to complete but may take more or less time depending on the courseload the student is able to take on.
How Long Is Business School?
A question prospective students often ask is "How long is business school?" First, let's clarify what we mean by "business school."
Technically, undergraduate degrees in business administration and other business fields are conferred by schools of business. However, when people in the business field talk about "going to business school" or ask questions like "How many years is business school?" – at least, in the United States – they are usually referring to graduate-level business school programs, not a bachelor's-level business program.
Asking if you plan on going to business school may be your employer's way of asking if you intend to go back to school to earn a Master of Business Administration (MBA) degree or another master's-level degree in business.
As such, the question "How long does business school take?" typically focuses on the timeline to complete a graduate-level business degree, not a bachelor's in business degree.
The Timeline to an MBA
How long does it take to get a master's degree in business? Full-time students working toward a master's degree in business administration or another area of business study can usually finish business school within one to two years. Part-time students of business programs, of course, will take longer to earn their master's degrees.
RELATED: How Long Does It Take to Get an MBA?
Once you have finished your undergraduate education – and spent a few years out in the workforce, gaining experience – you might consider going back to school. By far, the most popular graduate business degree out there is the Master of Business Administration (MBA). More than 102,000 master's degrees in general business administration were conferred during the 2019 through 2020 school year, according to the National Center for Education Statistics.
Career Opportunities With an MBA
Earning an MBA degree is a popular choice for business professionals of all kinds who want to move up the corporate ladder. In fact, you might find that without this graduate business degree, your chances to attain leadership roles are very limited in certain areas of the business world.
Some of the top industries seeking new MBA graduates included the following:
Management consulting
Financial services
Investment banking
Corporate finance
Tech companies
Brand and product managers
The healthcare industry
Salaries for MBA holders have also been creeping upward in recent years. In 2019, for example, the Graduate Management Admission Council reported record-high median MBA starting salaries of $135,000 in the consulting field and $125,000 in the finance and accounting field.
Coursework in an MBA Degree Program
In an MBA program, students take graduate-level classes in subjects such as the following:
Accounting
Finance
Economics
Organizational behavior
Leadership
Marketing
Business strategy
Besides completing this core business coursework, graduate students in Master of Business Administration programs dive deeper into one chosen area of specialization. Unlike more research-oriented master's degree programs, graduate students often don't have to write a formal academic thesis paper based on research to get a business degree Instead, students usually complete an internship, a capstone project or another type of culminating experience as part of their final MBA graduation requirements.
How long to get a masters degree in business depends on the type of master's program you pursue. There are several different kinds of MBA degree programs, which take different lengths of time to complete:
Traditional full-time MBAs
Accelerated MBAs
Part-time MBAs
Executive MBAs
Depending on the MBA program structure that works with your life, you could spend one year or several years in business school pursuing your master's degree.
The Time to Earn a Traditional Full-Time MBA
Like master's degrees in most other fields, the traditional MBA requires two years of study for full-time students. When you look at actual MBA curricula, though, you will find that the number of credits – and courses – required for an MBA varies a great deal from one school to another.
MBA degree programs can require as few as 30 credits at some business schools but as many as 60 credits at institutions. Naturally, students are more likely to finish a traditional full-time MBA degree on time or even early when the curriculum is closer to 30 credits than 60 credits.
What exactly does full-time MBA study entail? Being a student is your full-time job while enrolled in these graduate degree programs. As such, courses are often scheduled during the workday. Courses in traditional full-time MBA degree programs may begin as early as 8 a.m. and end as late as 6 p.m.
Make no mistake – in terms of the time commitment, your MBA studies are the equivalent of a full-time job (and then some) when you're giving your all to your business school education. Business degree students should also look beyond their business school graduation requirements. Getting involved in relevant extracurricular activities, networking with students and guest speakers and taking part in recruiting events are optional time commitments. Despite their optional nature, you're not getting the full value out of your MBA degree program if you're not taking advantage of at least some of these opportunities.
How Long It Takes to Earn Accelerated MBAs
If getting your degree fast is your top priority, accelerated MBA degree programs may appeal to you. How long is a business degree when you choose an accelerated business program?
Many schools now offer one-year MBA programs to meet the demand from business professionals for quicker progress in career advancement.
RELATED: Is It Possible or Recommended to Complete an MBA Program in a Year?
A one-year MBA program is intense. Students must typically complete the same workload found in two-year graduate business programs, but they have to do so in half the time. It's not unusual for an accelerated MBA program to require students to take summer and weekend classes to fit the full curriculum into such a small amount of time.
RELATED: What Is the Fastest School for an MBA?
Some accelerated MBA programs are offered fully online. Other accelerated MBA degree programs require on-campus lessons. Earning an accelerated MBA degree can change your professional life in major ways in a short time. However, doing so takes a great deal of work – so you have to be committed.
The Part-Time MBA Timeline to Graduation
The part-time MBA is the opposite of the accelerated MBA structure. Instead of completing as many courses as possible in the quickest time so that you can graduate sooner, a part-time format spreads out your Master of Business Administration courses. Business students who aren't able to leave the workforce or are juggling other obligations may wonder how many years to get a business degree at a part-time student.
Part-time MBA programs are a great choice when you're not willing or able to leave your job to study full-time. Parents often opt for part-time MBA programs because their family obligations prevent them from taking on too many courses at a time, especially when they're also working. Part-time MBA classes are more likely to be offered in the evenings and on weekends than courses for full-time students.
Since you're taking fewer courses at a time, you're likely to take over two years to graduate. Many part-time MBA students get their degree in three years. Others take longer. Part-time students may spend as many as five or six years taking their business school courses.
Remember, earning your MBA isn't about winning some sort of race. For part-time students, especially, the goal is gaining the knowledge, practical skills and experiences that help you grow personally and professionally.
The Timeline to Graduation From an Executive MBA Program
Executive MBA programs combine aspects of both full-time and part-time programs. These master's degree programs are intended for a specific kind of student: business executives with plenty of work experience.
Full-time MBA students reported having an average of four years of work experience in 2020, while those admitted to executive MBA programs had 13 and a half years of work experience under their belts on average, according to U.S. News & World Report.
Executive MBA programs can often be completed in around two years, just as traditional full-time MBA programs can. Like part-time MBA students, students in executive MBA programs aren't willing to leave their jobs, so their course schedules tend to capitalize on weekends and evenings.
Executive MBA students typically complete a curriculum that looks similar to full-time MBA students. However, these highly experienced business professionals don't have to take an internship to add to their experience. They may instead participate in special courses and immersive experiences that are high-level and potentially global in nature.
How Long Does It Take to Get a Master's in Business (Non-MBA)?
MBAs aren't the only graduate business degrees you could pursue. Business schools today also offer master's degrees in many distinct areas of business, including the following:
Finance
Accounting
Human resources management
Marketing
The curriculum of a Master of Science degree in a business subject tends to be much more specialized than that of an MBA program. These programs also tend to be shorter. The average business-related Master of Science degree takes between 12 and 16 months of coursework instead of two years like a full-time MBA program does, according to U.S. News & World Report.
These programs also tend to have less extensive expectations of full-time work experience. This allows students to get started in them sooner, which means they can finish their master's degree earlier in their life and reap the professional benefits for longer.
If earning your business master's degree quickly is important to you, you can take steps to graduate faster, such as choosing accelerated business program structures and degree programs that require fewer credits. Keep in mind, though, that master's degrees in business are graduate-level programs. The coursework will be challenging. If you need to work through business school at a more manageable pace, you're in good company.
Related Resources:
What Are the Easiest Graduate Degrees to Get in Business?
What Are the Easiest Degrees to Get in Business?
How Long Does It Take to Become an Accountant?
How Long Do You Have to Go to School to Become a CPA?
What Is the Difference Between an MBA and a Master's in Organizational Leadership Degree?