Accounting is a popular career path for good reasons, including salary potential and a favorable job market. The median salary for accountants and auditors exceeded the median wage for all occupations by more than 68% as of 2021, the United States Bureau of Labor Statistics (BLS) reported. Further, the Bureau of Labor Statistics projects an increase of 81,800 new jobs in this field between 2021 and 2031.
Prospective students eager to embark on this career path often wonder, "How long does it take to become an accountant?"
The answer, for most aspiring accountants, is a few to several years. Depending on what specific path you pursue, this timeframe may include pursuing a four-year degree, acquiring professional accounting experience and preparing for and taking the CPA exam.
How Many Years to Become an Accountant?
The answer to the question of how long becoming an accountant takes depends on your career goals. Not all accounting professionals have the same amount of education, the same professional credentials or the same amount of work experience.
To really answer the question "How many years does it take to become an accountant?," we need to break down different facets of an accounting career.
How long to become an accountant in an entry-level role? For most entry-level accounting jobs that revolve around the generation of financial records, you need at least four years of college coursework.
What if you want more than an entry-level position? Certifications like the certified public accountant (CPA) credential may require additional credit hours beyond the traditional bachelor's degree program. All in all, it can take between four and six years of full-time accounting study, plus additional years of full-time work experience, to qualify for senior-level and managerial accounting roles.
How Long Does It Take to Get a Degree in Accounting?
Generally, you will have a hard time becoming an accountant without some amount of college education. As such, the only way to answer the question "how many years to be an accountant?" is to consider, among other things, the time it takes to earn an accounting degree.
RELATED: How Long Does It Take to Get a Business Degree?
A bachelor's degree from an accredited university is the minimum education needed to become an accountant, according to the BLS.
Once future accountants learn how important a degree is to their intended career, their next question is typically "How long is accounting school?"
While you know an education is important, you're eager to finish school and get started with your career. Aspiring accountants and auditors might wonder how many years of college to be an accountant are required.
"How long does an accounting degree take?" might sound like it should be a simple question. However, the answer to how long it takes to earn an accounting degree can be more complicated than you might think.
One reason the answer to the question "how long does it take to get an accounting degree?" is so complicated is that are different levels of degrees in accounting. For example, in addition to an accounting degree at the bachelor's level, students may also seek an accounting degree at the associate's level or the master's level.
Accounting degree programs also come in different formats and structures. Accelerated degree programs, part-time studies and online accounting degree programs are examples of these different formats.
Although prospective accountants often phrase their question as "How many years of college to be an accountant?", progress toward a college degree or certification requirements may not be measured in years but rather in college credit hours.
An aspiring accountant may spend four years studying part-time but would not qualify to graduate with a bachelor's degree or begin an entry-level role at an accounting firm. On the other hand, a student in an accelerated program may complete courses required for a bachelor's degree in as little as three years. That's why a better question than "how many years to become accountant" may be "How many credit hours does becoming an accountant take?" A bachelor's degree program, for example, typically requires at least 120 credit hours.
There are also different roles in accounting. Which role you're pursuing plays a big part in determining how long to get an accounting degree.
In general, though, how long to get an accounting degree typically means the following:
Two years for an associate degree
Four years for an accounting degree at the bachelor's level
One to two years beyond the bachelor's degree for a master's in accounting degree
For most students, graduation from some kind of college-level accounting program is at least a year or two away – and very likely several years away.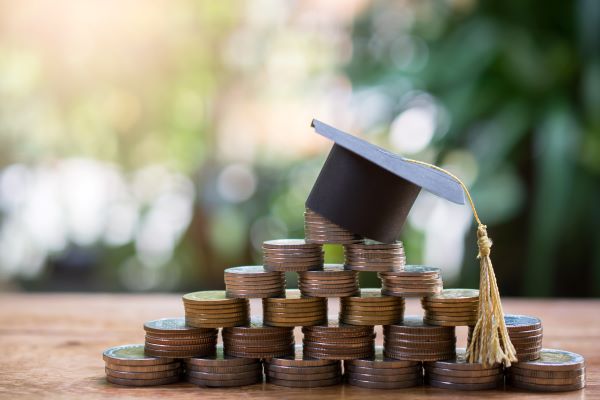 Having to wait years to get into the accounting workforce can be frustrating. Try to remember, when you're contemplating how many years to become accountant, that pursuing a degree in accounting is an investment in yourself and your future.
By the time you complete your degree, you will have learned, at a minimum, the foundational concepts and technical skills needed for some form of career in the field of accounting. Without this knowledge of accounting principles and the methods used to conduct accounting tasks, you would have a hard time finding success in a role in accounting.
Depending on the level of accounting degree you're seeking, that career might mean a role as an accounting support paraprofessional, an accountant, an auditor or an accounting manager.
How Long Does It Take to Become an Accountant?
Earning a degree in accounting is not the same thing as becoming an accountant.
Degrees at the lower levels of study, including associate degrees and undergraduate certificates, are quick to earn. These accounting programs don't, however, qualify you to work as an accountant or auditor. Instead, these degrees would most likely result in you finding a role as an accounting clerk, bookkeeper, accounting assistant or accounting specialist. These roles are not the same, in terms of job duties or earning potential, as a full-fledged accountant position.
So, how many years does it take to become an accountant? Since the minimum level of education needed to become an accountant is a bachelor's degree, most students will spend at least four years in college preparing for an accounting career.
To some extent, you may have some say into how many years to be an accountant. If you choose an accelerated accounting degree program offered by an online college or on campus, you may be able to finish your bachelor's in accounting degree in less than four years.
Depending on your career goals in accounting, you may need one or more additional years of study beyond the bachelor's degree.
How Long Does It Take to Be an Accountant With Professional Certifications?
How long to become an accountant is also dependent on whether you're seeking any professional accounting credentials. Though you can get your first entry-level accounting job and even move up to a staff accountant role with a bachelor's degree, there are some accounting roles that you can't fulfill with just a four-year undergraduate education. One of the most popular of those roles is certified public accountant.
CPAs are public accounting professionals who are licensed with their state's Board of Accountancy. This license means they can legally perform tasks that accountants without this credential cannot do. In particular, a certified public accountant may file annual and quarterly reports with the Securities and Exchange Commission (SEC). Filing reports with the Securities and Exchange Commission is a requirement all publicly traded businesses must meet, according to the BLS.
RELATED: How Long Do You Have to Go to School to Become a CPA?
Despite the title of the credential, CPAs work in both public and private accounting. Certified public accountants enjoy benefits such as better job prospects and salaries of up to 15 percent above that of accountants without the credential, according to the American Institute of Certified Public Accountants (AICPA)'s This Way to CPA website. Having a CPA license can also help you gain clients for your own accounting firm or attain a promotion to a senior-level role in an established accounting firm.
If you're aiming to become a certified public accountant (CPA), you're going to take longer to reach this goal than if you wanted only to become an accountant without any specific credentials.
There are two reasons it takes longer to become a CPA than an accountant without this highly regarded qualification: eligibility requirements and the credentialing process.
Education Requirements for CPAs
Eligibility for professional accounting credentials may include more extensive accounting coursework than the average bachelor's degree. If you want to be a CPA, there's a good chance that you will have to spend at least five years in college.
Most states require CPA candidates to have a minimum of 150 semester hours of college studies. That amounts to 30 credits more than a bachelor's degree. It's also the equivalent of one year of full-time study beyond a bachelor's degree.
Other valuable credentials in the accounting field, like the Certified Management Accountant (CMA) and Certified Internal Auditor (CIA) designations, don't share this more extensive education requirement. Instead, these credentials only require a bachelor's degree.
The Additional Time of the Credentialing Process
Acquiring professional accounting credentials like the CPA, CMA and CIA designations requires an additional licensing or certification process. This process takes time – months or potentially years, on top of the education and experience requirements needed for eligibility.
For example, a major part of qualifying as a CPA is earning a passing score on all parts of the Uniform CPA examination, otherwise known simply as the CPA exam. When you take the CPA exam, you must devote hundreds of hours to studying for a difficult four-part test. Once students take the first section of the CPA exam, they have 18 months to complete all remaining sections of the CPA exam.
Think of pursuing professional credentials like the CPA as a longer-term goal. Just because earning your CPA is likely to take extra years after graduation doesn't mean becoming an accountant takes this long. While there are some tasks only a CPA is authorized to perform, unlicensed accountants are still accountants.
There's no downtime required between earning your accounting degree and starting work as an accountant. Since accountants aren't required to be licensed unless they are planning to do the work of a CPA, you can start calling yourself an accountant and seeking job opportunities for accountants right away. Merely becoming an accountant doesn't require you to wait to take a licensing exam, go through a lengthy licensing process or spend years acquiring supervised work experience.
The Types of Accounting Degrees
Degree programs in accounting exist at every level, from vocational postsecondary certificates to doctoral degrees. The most common types of degrees in accounting include degrees at the associate's, bachelor's and master's levels. These programs require different commitments of time and equip students with different levels of accounting knowledge and skills, preparing them for a variety of job roles in the accounting field.
The Timeline to Earning an Associate in Accounting Degree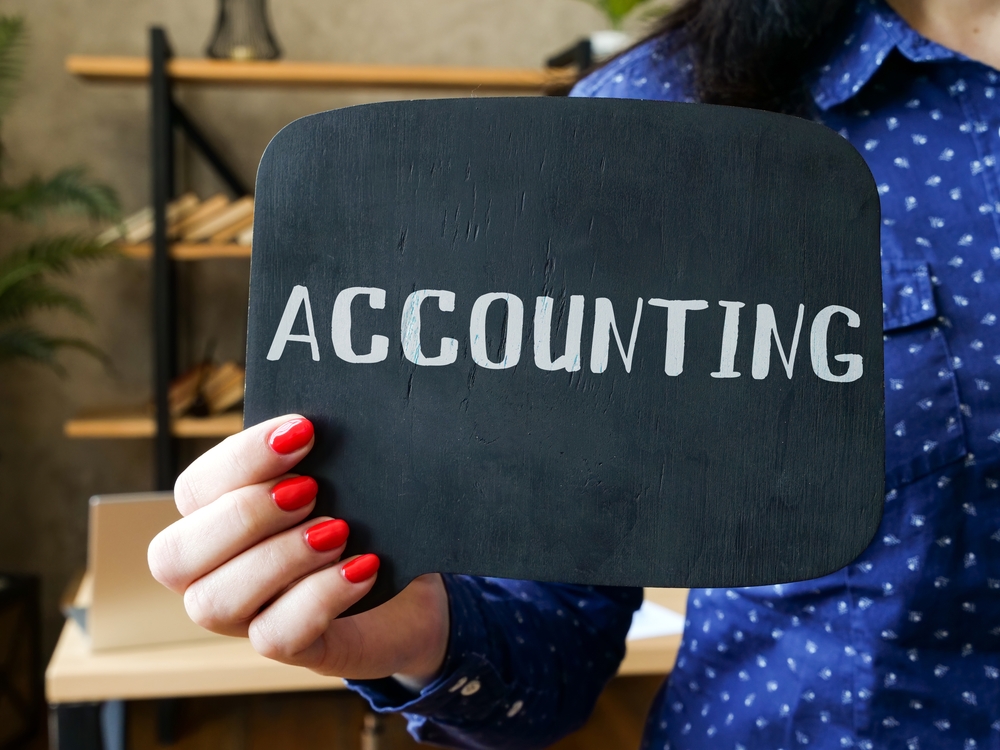 Associate's degrees are the first level of undergraduate degrees available. This degree program typically encompasses 60 college credits. Some associate's programs have higher credit requirements.
RELATED: How Long Does It Take to Get an Associate Degree?
Community and junior colleges, technical schools and vocational schools offer associate degrees in accounting. A student who takes a full course load can complete a 60-credit associate's degree program in two years if studying in the fall and spring semesters only. Students who take summer courses may be able to meet their accounting degree requirements faster.
These two-year options may sound appealing, but they won't qualify you for the same accounting roles that a bachelor's degree would. Typically, graduates of associate's degree programs in accounting start out in positions like the following:
Bookkeeper
Accounting assistant
Accounting clerk
Payroll clerk
Auditing clerk
Financial clerk
With years of experience and exceptional on-the-job performance, a bookkeeper or clerk with an associate's degree may be able to work his or her way up to an accounting role. However, that career path is the exception rather than the rule for accounting graduates with only an associate degree.
Associate's degrees in accounting are less lucrative than bachelor's degrees. Bookkeepers and clerks earned median wages of just $45,560 in 2021 compared to an accountant's $77,250 median wage, according to the BLS. You are saving time and tuition costs by shortening your education. The tradeoff is that you won't make as much in the sort of accounting support role that you're likely to land with an associate's degree as you would with a higher level of accounting education.
Keep in mind that graduating with your associate's degree in two years is not a guarantee. To stay on track, students need to take the full course load required for their degree plan. Taking enough classes per term to qualify as full-time students may not be enough. Further, students need to avoid having to repeat courses due to poor performance and make sure they take all required classes on schedule. To improve the odds of graduating on time, students should avoid wasting time on classes that don't fit into their degree program and won't count toward graduation.
If you're considering an associate's degree program in accounting, do some research on the type of degree awarded and the intention of the program. Generally, Associate of Applied Science degrees are vocational degrees in accounting. This type of degree program will provide students with the technical skills to work in accounting support roles. Associate of Arts and Associate of Science programs tend to cater more toward students who are starting out their college education at the community college level and plan to continue their schooling at a four-year school.
How Long Does It Take to Earn Bachelor's Degrees in Accounting?
Bachelor's degrees are undergraduate degrees offered at four-year colleges or universities that typically require 120 semester hours of coursework. This translates to four years of full-time study.
Besides covering twice as many courses as an associate's degree, the curricula of bachelor's degree programs are more advanced. Students complete intermediate through advanced undergraduate-level studies taken in the form of upper-level courses. A bachelor's degree in accounting will usually teach students to prepare a variety of types of financial records.
RELATED: What Classes Will I Have to Take for a Degree in Accounting?
In a bachelor's degree program in accounting, students learn the practices of financial reporting, including the creation of tax forms and balance sheet statements. The coursework for a bachelor's degree program in accounting includes studies in subjects like the following:
The principles of financial accounting
The principles of managerial accounting or management accounting
Intermediate financial accounting
Financial accounting for governmental and nonprofit organizations
Taxation and tax law
Auditing
Cost accounting
Accounting information systems
Advanced issues in financial accounting
As part of a business school or college, an accounting program will often include studies in core business coursework in subjects such as the following:
Business administration
Management
Marketing
Economics
Finance
Human resources
A four-year degree can be enough for certain accounting roles. For other positions, you will need to plan on at least one additional year of school. Whether you complete these extra studies at the undergraduate or graduate level is up to you.
The Timelines for Graduate School for Accounting
Graduate school programs in accounting and auditing cover advanced coursework in the field of accounting. Through these programs, you might also be able to develop knowledge of an accounting specialty.
Some graduate accounting specializations include the following:
Consulting services
Corporate finance and investments
Managerial accounting
International business
Entrepreneurship
CPA exam preparation
Tax law and tax accounting
Forensic accounting
Forensic accountants, management accountants and internal auditors are among the types of accountants who, compared to run-of-the-mill staff accountant roles, are more likely to pursue advanced study.
Master's programs can take anywhere from 30 to 60 credits. Completing this volume of credit hours usually takes one to two years of full-time study. Part-time students will take longer to get an accounting degree at the master's level.
At the graduate level, most accounting students seek in one of two types of master's programs:
Specialized master's in accounting programs, like Master of Accountancy (MAcc) and Master of Science in Accounting (MSAC) degrees
Master of Business Administration (MBA) programs with a specialization in accounting
Either graduate degree program can improve your career prospects. Which one is right for you depends on your goals and interests.
Generally, master's in accounting degrees tend to have a narrower focus on accounting. This program covers more advanced and specialized topics in accounting.
MBA programs have a broader scope. They combine core business coursework in different areas of study with graduate-level classes focused on accounting.
You might choose to pursue a specialized master's in accounting program if your goal is to become a senior accountant. This program could give you the greater assortment of high-level accounting skills and in-depth specialized knowledge you need for a senior accountant role.
If your objective is to become an accounting manager, an MBA program may be a better option. That's because the MBA curriculum emphasizes management theory and skills along with other aspects of business administration.
Generally, specialized degrees in accounting tend to be shorter programs. These accounting degrees often require 30 credits. Traditional MBA programs are often two-year programs. Earning an MBA in accounting can take 36, 45, 51 or even 60 credits.
A traditional master's degree typically requires two years of study. Many accounting schools offer five-year dual degree programs that allow students to earn their bachelor's degrees and master's degrees faster, the BLS reported.
Meeting the 150 Credit Hour Requirement for CPA Certification
Aspiring CPAs need 150 semester hours of study to qualify for licensure. Some states may permit students to begin taking their CPA licensing exam before they complete their 150 hours. Still, only after they meet their 150-hour requirement can candidates fully qualify for the professional credential.
It's not difficult to determine how long it will take you to meet this requirement. Beyond a traditional 120-credit bachelor's degree, you need 30 additional credits. That's the equivalent of one full year of additional full-time study.
Many students who plan to become CPAs figure that they might as well put that year of study to work toward earning a master's degree. After all, they have to complete an additional year of school anyway. However, the 150-credit hour requirement isn't the same as requiring a master's degree. You don't technically need a master's to become a CPA.
This means you don't need to go to graduate school. Some students choose to take an additional year of undergraduate work instead of going to graduate school. Students who meet the 150-hour requirement through undergraduate study may double major in another subject. They may also take courses as non-degree-seeking students.
If you choose to earn a master's degree to meet the requirement of completing 150 credit hours of college study, be aware that some master's degree programs take longer than others. Students who want to keep their schooling to five years should make sure they choose a degree program that is intended for completion in one year.
Additional Resources
What Kind of Job Can You Get With a Degree in Accounting?
What Is the Salary Potential for Someone with an Accounting Degree?
What Should You Know When You Interview for a Job With a Degree in Accounting?
What Degree Do I Need to Be a Tax Accountant?