Most Americans will never be able to buy a house in cash. After all, the average home value in the fourth quarter of 2021 had climbed to nearly $400,000, according to the Federal Reserve Bank of St. Louis. To be able to afford to purchase a home, most homebuyers in the United States must finance their home purchase. Mortgage loan officers are critical to the process of buying a home.
If you want to make a career out of bringing people's dreams of homeownership to fruition, consider a career as a mortgage loan officer. To become a loan officer who specializes in mortgage loans, you will need a college degree and a license.
What Do Mortgage Loan Officers Do?
Getting a mortgage loan is a process that includes background and credit checks, an underwriting process and a great deal of (print or electronic) paperwork. A mortgage loan officer is the business and financial professional who handles this process in accordance with state and federal regulations and the input of underwriting software that analyzes financial risk. Most mortgage loan officers work for a financial institution. Credit unions and banks that issue mortgage loans are the types of employers that most commonly hire loan officers who specialize in mortgage loans.
What Is a Mortgage?
A mortgage is a type of loan used to finance the purchase of a house or other real estate. Among homebuyers in the United States, 87% finance their home purchase, according to the National Association of Realtors. Most commonly, homebuyers turn to mortgage loans to finance these purchases that are, for many buyers, one of the largest single transactions they will ever make.
Mortgage Loan Officer Job Duties
Loan officers, in general, are in charge of evaluating, authorizing and recommending loan applications for approval, according to the United States Bureau of Labor Statistics (BLS). There are many different loan types, such as personal loans and business loans or commercial loans, but each loan officer primarily works with their set type of loans. A mortgage loan officer is a loan officer who specializes in mortgage loans.
A mortgage loan officer will explain to a potential borrower how the initial loan process starts, determine what options are available and needed and come up with alternative actions if the initial loan falls through. The mortgage loan originator communicates with the buyer what materials they need to process the loan application, such as copies of identification cards, paystubs and bank statements.
The mortgage loan officer will explain to the homebuyer the terms of the loan and what kind of repayment structure they will be looking at. Loan terms may include the length of the loan, the interest rate and whether it is fixed or adjustable, as well as whether items like property taxes and insurance are held in an escrow account paid through the mortgage servicer or whether the home buyer is responsible for paying those bills separately. Most mortgage loans are for a term lasting between 15 and 30 years, although some mortgage contracts are written for 10-year or even 8-year terms.
The mortgage loan officer may also walk borrowers through the complicated options available to them, like paying for points – in other words, paying more money on the loan upfront to secure a lower interest rate over the life of the mortgage – and figuring out how much money in cash the borrower will need put into the purchase as a down payment. They may also calculate the estimated closing costs, or "costs to close," that the buyer will need to produce in order to complete the real estate transaction.
The Industries That Employ Mortgage Loan Officers
Naturally, mortgage loan officers work most commonly for mortgage companies. Mortgage companies are banks and financial institutions that issue mortgage loans, either exclusively or in addition to offering a variety of other banking and financial services.
Among loan officers as a whole, the Bureau of Labor Statistics reported that credit intermediation activities made up 82% of the occupation. Other top employment industries for the loan officer occupation as a whole include management of companies and enterprises, which make up 4% of the workforce, and automobile dealers, which make up 3% of the profession, according to the BLS. Of course, mortgage loan officers only work in capacities that relate to the lending of money for real estate purchases, so you won't find them working for automobile dealers.
RELATED: What Degree Should I Get for Real Estate?
The median salary reported for all loan officers (mortgage loan officers, consumer loan officers, commercial loan officers and others) in 2021 was $63,380, according to the BLS. Mortgage loan officers, specifically, work primarily for the credit intermediation and related activities industry, where the median salary in 2021 was $62,950. The highest-paid 10% of loan officers reported earning upwards of $138,310.
Mortgage Loan Officers vs. Mortgage Brokers
Loan officers and mortgage brokers perform similar duties. Mortgage brokers also can act as mortgage loan originators – the individual representing the financial institution who initiates the loan process on behalf of the borrower and brings the funding application to fruition. Just like mortgage loan officers, mortgage brokers help people through the entirety of the mortgage loan process.
RELATED: What Degree Do People With a Job in Loan Origination Have?
What distinguishes mortgage loan officers from mortgage brokers is the company that employs them. Generally, a mortgage loan officer works for one financial institution and helps potential borrowers to get the loan they need from that institution only. A mortgage loan officer is generally an in-house employee of a financial institution. Mortgage brokers, on the other hand, don't work for a single institution. As a result, they can compare a potential buyer's loan options available from many financial institutions.
The ability to help homebuyers shop around for the mortgage with the best loan terms may seem like a big selling point for a mortgage broker over a mortgage loan officer. However, this benefit may not always be as significant as it may sound.
While mortgage brokers should be able to secure better loan options for borrowers in theory because they aren't tied to a single institution, in practice, a mortgage broker might only be able to compare loan options across a few different lending institutions. On the other hand, while loan officers only work for one institution, they sometimes have access to loans not directly from their institution that they can "broker" out, achieving a result comparable to the experience offered by mortgage brokers.
The Skills Needed to Be a Mortgage Loan Officer
Becoming a loan officer takes formal education and on-the-job training. Beyond these requirements, there are certain skills that will determine your success in a career as a loan officer.
Decision-making skills, a detail-oriented nature and enough knowledge of business and financial accounting to be able to interpret financial information are all valuable skills for a loan officer to have. However, a lot of the technical knowledge loan officers use to evaluate financial information and predict what factors will and won't lead to loan approval can be acquired through company-sponsored training.
It might surprise aspiring loan officers to learn that interpersonal skills are especially critical to the work of a mortgage loan originator – and you don't need to wait until you become a loan officer and start your on-the-job training to begin polishing these skills.
Managing customer relationships is an essential part of loan officer jobs. A mortgage loan officer is the one who is responsible for identifying the appropriate loans to offer loan applicants, evaluating loan applications and taking any actions needed to secure loan approval. Successful completion of the loan process requires excellent interpersonal communication skills.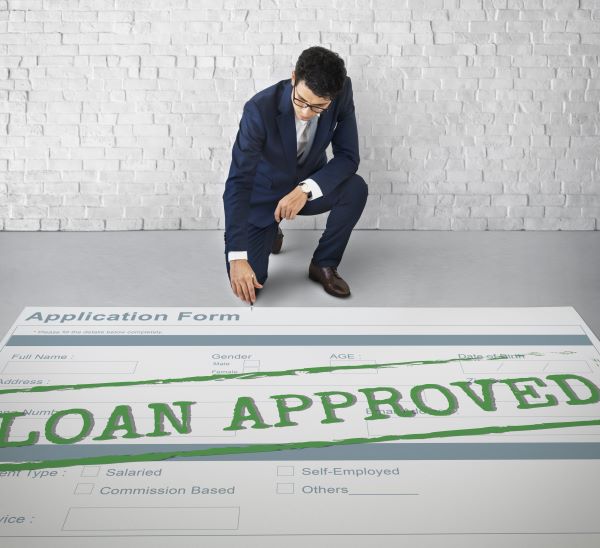 Failing to explain the loan process properly to the borrower, failing to keep lines of communication open or failing to respond appropriately to questions and issues that arise may allow the loan to fall through – to the detriment of both the buyer and the bank. Additionally, mortgage lending is a highly regulated field. In some instances, a communication failure on the part of a loan officer might constitute a breach of state and federal regulations. The mortgage loan originator could end up in serious legal trouble for failing to disclose the proper information.
The need for strong interpersonal skills isn't limited to managing customer relationships. Most loan officers who specialize in mortgages work with many others in the banking industry, real estate, insurance and related fields.
If you're going to become a loan officer, you will need to develop the skills to build positive relationships with loan underwriters, real estate agents, loan processors, insurance brokers and others with whom the loan officer collaborates in the process of getting loan applications approved. A licensed MLO may have a loan officer assistant working alongside them.
RELATED: Do You Need College to Be a Real Estate Agent? 
Often, business for a mortgage loan officer comes from word-of-mouth recommendations. Managing professional relationships with these collaborators can bring more business to individual loan officers and the banks and other financial institutions for which they work.
What College Degree Do You Need to Be a Loan Officer?
Loan officers must have a college education. To become a loan officer, you should earn a bachelor's degree. Some future loan officers might be able to find an entry level position, like loan officer assistant, with just a high school diploma. However, your job prospects and options to advance to a loan officer role will be limited without having either a bachelor's degree or considerable work experience in a related field, such as banking or real estate.
Choosing a Major as an Aspiring Loan Officer
There isn't a bachelor's degree program that aligns specifically with the loan officer career, in large part because on-the-job training is expected for new candidates who become a loan officer. A bachelor's degree in related field is a wise choice for preparing for loan officer jobs. After all, if you're going to be spending the college tuition dollars, you might as well be confident that the college degree you're pursuing will open up job prospects that wouldn't be available to you with only your high school diploma.
No matter what type of loan officer you aspire to be, a bachelor's in finance or business will help you in your journey. If you want to pursue a college degree that is more closely related to your area of interest as an aspiring mortgage loan originator, you might consider pursuing a real estate degree.
Finance
One popular bachelor's degree for mortgage loan officers to pursue is a Bachelor of Science in finance. The image that comes to mind when you think about earning a finance degree might be more along the lines of a financial advisor than a loan officer, but a finance major can apply to all areas related to working in banking, including lending.
RELATED: How Advanced Does My Degree in Finance Need to Be to Get a Good Job?
A finance degree can help you become a loan officer by helping you better understand the loan process, the financial aspects of mortgage loans and the nature of working in the banking industry. You will develop a better understanding of interest rates and how they affect a loan, as well as gaining work experience in reading and making meaning out of financial statements. Studies in a finance degree program will increase your knowledge of accounting, statistics and financial institutions, all of which can come into play when looking at loan applications submitted by potential borrowers.
As the study of how to manage wealth, the field of finance is the perfect blend of broad and narrow focus. This major is versatile enough to prepare students to become a loan officer, a financial advisor, an analyst, an investment banker or any number of other roles in the financial industry.
RELATED: How Many Jobs Are Available in Finance?
Business Administration
Another viable undergraduate option for future mortgage loan officers is a bachelor's degree in business. Although business administration degree programs don't focus on mortgage loans specifically, the curriculum will provide you with a strong foundation across all major areas of business. The core coursework in business degree programs typically includes accounting, finance, management, marketing and more. Having this background will prepare you to work for banks or financial institutions.
RELATED: What Is the Difference Between a Business Degree and a Finance Degree?  
Some business studies programs might even offer concentrations that can help you focus your studies to align more with your future goals. For aspiring loan officers, these concentrations might include accounting, finance, or financial planning.
Real Estate
If it's the real estate aspect of mortgage loan origination that most interests you in this field, consider pursuing a bachelor's degree in real estate. While real estate degrees aren't nearly as prevalent as degrees in finance and business administration, these academic options offer a more in-depth focus on topics in all areas of the real estate industry.
Through a Bachelor of Science in Real Estate Management degree, students can delve into areas of study such as real estate finance and real estate law. While these subjects could set students up for careers as real estate agents, they apply just as well to students interested in becoming a loan officer who specializes in real estate loans.
A bachelor's in real estate should cover courses in areas like finance, statistics and business accounting, which will help prepare you for working in a bank and processing loan applications. The benefit of this program is that it may offer more electives that are relevant to real estate topics than you are likely to find available to you as a finance or business administration major.
Some colleges and universities might offer a Bachelor of Business Administration in Real Estate. A degree like this combines both the business and real estate options for an undergraduate curriculum that brings together the best of both programs, so it makes plenty of sense for future loan officers or mortgage brokers to choose this field of specialized study. Students pursuing this path should expect to learn about real estate fundamentals and practices as well as finances and statistics.
The Most Important Coursework for Mortgage Loan Officers
One reason multiple different types of degree programs can prepare students to become a loan officer is because banks, credit unions and other financial services companies provide significant on-the-job training. Since so much of the knowledge loan officers need about compliance state and federal regulations, the underwriting process and how to work with loan applicants is attained through on the job training, the exact program of study in which they pursue a college education isn't paramount.
The other reason any of these majors would be an excellent choice for a student hoping to become a loan officer is because there is some overlap between the curriculum required for the degree program. The most important areas of study for an aspiring loan officer include finance, accounting and statistics.
Finance and Accounting Courses
Loan officers typically need to know how to analyze financial information and read financial statements, so coursework in finance is crucial for future success. A loan officer should also be able to understand general business accounting, so make sure to take courses in that area, as well.
Statistics Classes
If available in your program, taking a course in business statistics can help you develop your business analytics, strategic planning and decision-making abilities. A business statistics course will cover topics such as probability, confidence intervals, and regression. Another course to look for is economic statistics. This course will cover topics such as statistical decision-making, parameters, and probability, all of which can help you become a loan officer.
Loan Officer Career Preparation After Earning a Bachelor's Degree
Once you have earned your bachelor's degree, you're ready to start applying to loan officer jobs, but you're not done learning yet. Not only do new mortgage loan originators undergo significant on-the-job training, but continuing education courses are also likely to be required to maintain professional licensure and certifications.
Acquiring a Mortgage Loan Originator License
Mortgage loan officers need a specific qualification that other types of loan officers don't: a license. Under the Secure and Fair Enforcement for Mortgage Licensing Act of 2008 (SAFE Act), states have been encouraged to set minimal standards for licensing, which helped establish the nationwide mortgage licensing system. To work as a mortgage loan officer, you will need a Mortgage Loan Originator (MLO) license.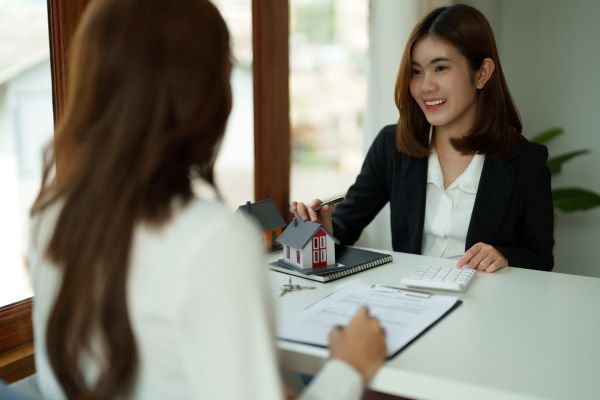 The standards you need to meet to become a loan officer who specializes in mortgage loans vary by state. All states use the Nationwide Multistate Licensing System (NMLS) to record mortgage licensing and registration information. There are common requirements for all jurisdictions. The Bureau of Labor Statistics reported that securing a mortgage loan originator license requires completing pre-licensing courses – typically, 20 hours, although some states have implemented more extensive pre-licensing education requirements – and undergoing background and credit checks.
Perhaps the most noteworthy licensing requirement for mortgage loan originators is earning a passing score on a national exam called the MLO test. According to the official MLO Testing Handbook published by the Conference of State Bank Supervisors (CSBS), the MLO test is 190 minutes long and includes 30-35 minutes of compiling a tutorial. As of 2021, the cost to take this test was $110, and students must score 115 questions out of 120 to pass the exam.
Although licensure must be renewed each year, according to the BLS, established mortgage loan originators don't have to retake the test annually. In fact, your passing score only expires if you leave the industry for five consecutive years. Since the MLO test is a national licensing test rather than a state-specific exam, when loan officers travel to a new state to work, they don't have to retake the exam. Licensed mortgage loan originators do, however, need to complete continuing education courses throughout their careers to maintain their licenses.
Professional Certification for Mortgage Bankers
In addition to the required MLO license, mortgage loan originators may seek voluntary certifications through several banking professional associations.
The Mortgage Bankers Association offers the credentials like the Certified Mortgage Banker (CMB) and Accredited Mortgage Professional (AMP) for residential and consumer loan officers. Commercial loan officers can pursue credentials like the Commercial Mortgage Servicer Certificate Program and the Commercial Certified Mortgage Servicer (CCMS) designation through the Mortgage Bankers Association.
Credentials available through the American Bankers Association (ABA) include the Certified Financial Marketing Professional (CFMP) designation and the Certified Trust and Fiduciary Advisor (CTFA) credential. A loan officer can also pursue certificates (not to be confused with certification) through the American Bankers Association, including the Residential Mortgage Lender Certificate, the Certificate in Business and Commercial Lending and the Small Business Banker Certificate.