It takes a great deal of determination and a lot of work behind the scenes to pull off a successful event. When planning event after event is the primary focus of your career, you've got to be seriously organized, with strong problem-solving and communication skills. You're also likely to need a college education to help you develop the skills you need to succeed in this occupation.
What to Know About Earning an Event Planning Degree
Strictly speaking, event planning is generally not one of the more highly regulated occupations. Still, employers often expect candidates for event planning roles to have a formal college education and prefer to hire applicants with a bachelor's degree, at minimum, according to the United States Bureau of Labor Statistics (BLS). O*NET disclosed that a bachelor's degree was the most commonly mentioned level of education for meeting, convention and event planners, with 41 percent of respondents reporting this degree as their highest level of education.
Why You Need an Event Planning Degree
The reason bachelor's degrees are increasingly preferred for event planners is because the work of event planning, along with conventional and meeting planning, has become somewhat more complicated. Today's event planners have so much to juggle. They deal with the increasing demands brought upon them by technology – which makes some tasks easier but also makes some matters more complicated. Event planners may need to announce events, accept RSVPs and otherwise keep track of information through electronic channels as well as traditional channels like mail and phone. The pressure is on to maintain an active social media presence and make every piece of every event Pinterest-worthy, not to mention managing and troubleshooting the technology used at events to make sure everything runs smoothly.
Events themselves have also gotten more elaborate, which means that they require more planning and coordination. Event planners can't focus on only one event at a time because they have to constantly be gearing up for the next event and doing the marketing and customer service work needed to keep new event planning work in the pipeline so that their work and revenue streams don't dry up.
Suppose you don't want to go to college – can you still be an event planner? You can, but your career prospects will likely be limited without a degree, especially when so many other candidates seeking the same jobs you are do have a degree. Event planners without a bachelor's degree (or at least some amount of formal education in hospitality) will usually start in lower-level roles that pay less and confer less responsibility. They also tend to need more extensive work experience in roles like catering coordinator and hotel employee. You can work your way up to a more prestigious event planning role, but it will take you longer than it would take a candidate with a degree. Advancing to high-level roles like director may require some amount of formal education or training, even if you previously progressed through your career without a degree.
The Need for Hands-On Work Experience in Hospitality and Event Coordination
Preparation for an event planning career isn't all about your studies in the classroom. Along with lecture coursework, hands-on experience is critical to landing a position as an event planner. Employers will typically require a minimum of one year of related work experience if you possess a degree that isn't particularly relevant to the field. Often, degree programs in event planning, hospitality and related areas include internships as a part of the requirements for graduation, so employers know that graduates of these programs already have hands-on experience.
Whether or not you are specifically majoring in hospitality, you can easily get experience by working or volunteering on campus or at special community events. For instance, you could help prepare and serve meals at alumni association meetings and student award dinners.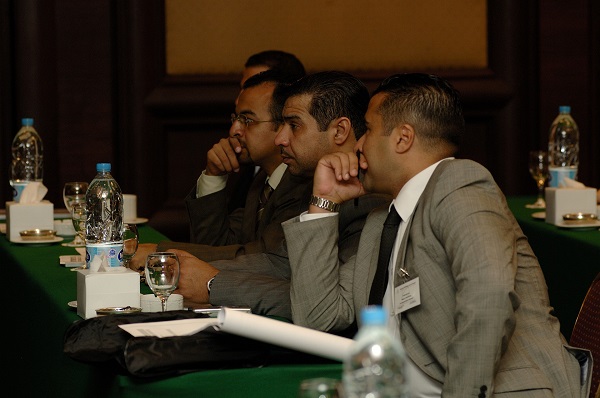 IMAGE SOURCE: Pixabay, public domain
Working as an Event Planner
Event planners are responsible for arranging all of the details relative to special occasions such as professional conferences, parties and weddings. They must have the ability to keep their composure under extreme pressure and demonstrate strong interpersonal skills along with maintaining a good rapport with service providers, staff and clients.
According to BLS, the career outlook for event planners is favorable, with job opportunities expected to grow by a much faster than average rate of 18 percent between 2020 and 2030. As meetings continue to gain momentum in each type of organization – and the sudden decline in in-person meetings and events due to the COVID-19 pandemic reverses – new jobs will continue to open up. The BLS predicted that 22,100 new jobs for meeting and event planners will open up during the course of this decade, but that doesn't mean getting the event planning job you want will be easy.
Because a career as an event planner is so attractive to numerous people, career competition will be intense. In the end, event planners with bachelor's degrees in hospitality, along with professional credentials like the Certified Meeting Professional designation, will have the best career prospects. Experience with social media and virtual meeting software is also advantageous.
Due to the complexity of planning every last detail of events, this job requires excellent organizational skills, problem-solving capabilities and a "think-outside-the-box" mentality.
What Degree Do You Need to Be an Event Planner?
Are there degrees in event planning? Some colleges and universities do offer majors as specific as event and entertainment management, but at most schools, you will find no such program of study. The good news is that you don't necessarily need this focused a degree to make a career out of event planning. Most event planners who go to college decide to major in hospitality management, communications, general business administration, marketing or public relations.
Degrees in Event and Entertainment Management
Undergraduate degree programs that are dedicated to the field of event planning often have names like event and entertainment management. The coursework in these specialized programs of study often starts off with a curriculum based in hospitality management, including classes in the business of leisure, leisure and tourism in a diverse society, personal branding and tourism and hospitality marketing. More focused classes might include designing tourism experiences, hospitality operations, the business of social events and weddings, entertainment management, food and beverage management, the foundations of event management, event and entertainment operations and revenues, sales in tourism and hospitality, tourism planning and development and crafting the event experience.
Hospitality Management Degrees for Event Planners
Like most other bachelor's degrees, a bachelor's in hospitality management is usually meant to take four years of full-time study, although students don't always finish the degree within four years. The hospitality management major consists of coursework across a variety of disciplines, including hospitality, food service, tourism and business. For instance, students attending an undergraduate program in hospitality management may take classes in lodging operations, communication, financial accounting, food and beverage management and hospitality facilities management. Additional subjects may include writing, hospitality marketing, human resource management, cost management and analysis, and macroeconomics. Internships through which students gain real-world experience in event coordinating capacities can not only help students develop their practical skills but also assist them in cultivating a network of professional contacts in the event industry.
Communications as a Party Planner Degree Choice
Communication skills are essential when working as an event planner. You will communicate with just about everyone: the clients who hire you to coordinate their events, facilities managers and personnel, vendors, chefs and bakers, catering companies, live entertainment acts, DJs, technology experts, security personnel and photographers and videographers. Communications about location, scheduling, costs and budgets, menus, clients' preferences and many other details must be absolutely clear at all times and to all parties involved, or you risk running into major problems with your event.
Since it takes strong communication skills to be a good event planner, it's no wonder some of the most successful event coordinators come to the field from a communications background. The coursework you might encounter as a communications major includes mass media, theory and models of communication, linguistics, the roles of language and media in society, interpersonal communication, media ethics, journalism, strategic communications for social media and public relations principles. However, it isn't so much the communications classes you take that matter the most but rather the communication skills you cultivate throughout your studies. O*NET reported that active listening, reading comprehension and speaking are the top three most important skills for meeting and event planners, and persuasion, writing and negotiation are other communication-related skills these professionals must have.
Business Administration and Marketing as Event Planning Majors
When you think about it, pulling off a big product launch or marketing campaign isn't that much different from party planning. You have to make decisions and arrangements for every detail to ensure that nothing falls through the cracks. For both types of endeavors, you need to manage costs and budgets, scheduling and equipment and materials. You need to be organized enough to anticipate all of the different challenges that could arise and how to deal with them, but you also need the kind of personality that will allow you to thrive under pressure instead of collapsing under the stress.
These similarities – as well as the fact that many events like conferences, conventions, seminars, trade shows, product launch parties and other types of meetings are business-related – help explain why business administration and marketing are popular majors for aspiring event planners.
Undergraduate programs of study in business are commonly offered as Bachelor of Business Administration (BBA) degree programs. Business administration programs provide a broad background in business, with core coursework that consists of studies in areas like accounting, finance, economics, management, marketing, business strategy, project management and business law and ethics. Business administration degree programs typically allow students to choose an area of specialization or concentration in which they can pursue more extensive coursework. For aspiring event planners, business administration degree programs that offer concentrations in event planning or hospitality management are some of the most relevant options.
Marketing can be pursued as a concentration within a business administration program or as its own distinct major. If you choose to earn a Bachelor of Arts (BA) or Bachelor of Science (BS) degree in marketing, expect to take courses in marketing principles, marketing research, business writing, branding and design, personal selling, consumer behavior, marketing strategies, digital marketing and international marketing. Marketing majors often complete an internship as part of their degree program. Seeking out an internship opportunity that will involve event planning and coordination is one way you can tailor a marketing background to apply to the event planning field.
Public Relations Degrees for Aspiring Party Planners
For some organizations, high-profile events are an important part of their public relations efforts. Even if your company or your clients aren't the kinds of organizations that hold black-tie galas or conventions that drive major crowds, managing press conferences, interviews with company spokespeople and other events – large or small – may be part of a public relations specialist's job. As with marketing majors, PR professionals can apply their relevant skills and knowledge to the event planning industry by looking for an internship or permanent job position that involves some degree of event planning responsibility. Most public relations bachelor's degree programs include coursework in topics like public relations principles and research, media and communications, mass communications, writing for PR and strategic communications, public relations campaign management and consumer and audience analytics.
Graduate-Level Event Coordinator Degrees
It isn't only at the undergraduate level that students take coursework in event and hospitality management. Master's degree programs in event planning may include studies in policy and brand management in hospitality, service quality management and the laws, ethics and risk management procedures relating to hospitality and events. Other coursework at the graduate level may focus on management and administration topics more broadly, with classes in global leadership, organizational theory, strategic marketing, strategic information management, operations strategy and financial management.
Not all event coordinating degrees are, in fact, degrees. That is, if you want some specialized instruction in the field of event planning but you're interested primarily in gaining practical skills – not a whole curriculum full of extraneous general education courses and electives – consider a certificate or career diploma program. An event planning management certificate
Additional Resources
Is Getting a Hospitality Degree Helpful If I Want to Become an Event Planner?
What Degree Do People With a Job in Meeting and Event Planning Have?