Earning a doctorate represents the pinnacle of achievement in education and professional development. Doctors are among the most respected members of society and their professional clout often summons the most seductive of salaries and career perks. It is only sensible then that the path to earning this title is arduous, expensive, and requires years, or even decades of planning–a price equivalent to the reward.
With that being said, the value of a doctorate degree is in its utility, that is, the fact that it allows a professional to pursue certain career paths that might otherwise be unachievable. To determine whether a doctorate is right for you, ask the question "what will a doctorate do for me?"
If a doctoral degree will enable you to reach your goals and matches the extent of your aspiration, then you will want to enter the planning stage as soon as possible. In the best case, planning to earn a doctorate begins many years before actually enrolling in the program. Each step taken toward the doctoral program is one that can be made more efficient and more impactful.
For instance, by focusing your studies and pursuing a specialization you will be primed for doctoral education which requires applicants to have a chosen specialty and desired area of expertise. As such, aspiring doctors can begin their work as early as college or even high school. But ultimately, the best strategy for maximizing the value of a doctorate program will depend on the specific program that a student plans on attending.
DegreeQuery.com is an advertising-supported site. Featured or trusted partner programs and all school search, finder, or match results are for schools that compensate us. This compensation does not influence our school rankings, resource guides, or other editorially-independent information published on this site.
Consider this FAQ to Identify your Ideal Doctorate Program:
Is a Doctorate the Same as a PhD?
A quick note to make is that a PhD is a specific doctorate degree, whereas a doctoral degree can be either a professional or an academic degree. In other words, all PhDs are doctorate degrees, but not all doctorate degrees are PhDs.
General FAQ
Program Specifics
Career Paths and Specializations
Earning your Doctorate in 2021 and Beyond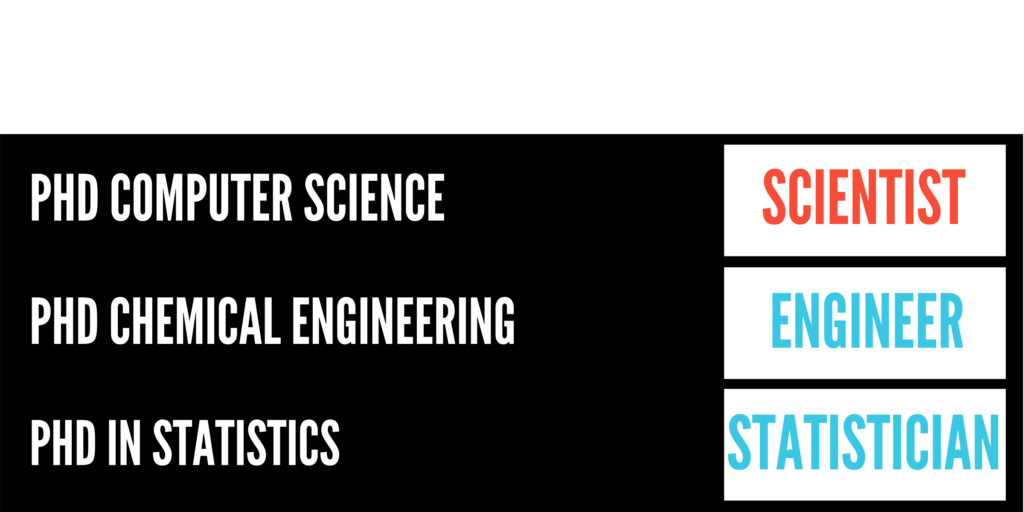 A doctorate degree can be the key to opening new doors in your career and reaching new heights as a professional. And in 2021 there are more options for earning a doctorate degree than ever before in human history. Not only that, but these options are often more affordable and convenient than you might have ever imagined.
Why is this? Well while the education industry was quickly adopting online education, the worldwide pandemic accelerated its adoption by several orders of magnitude. The result is that many of the country's best doctoral degree programs now offer online degree paths, or hybrid tracks that combine on-campus and online learning. And in any case, the stigma surrounding advanced online degrees has significantly dissipated–both on the side of the educators and on the side of employers.
Moreover, many doctoral programs are designing their curriculums and formats to be more accommodating to the modern student–one whose schedule is busy and hectic. Thus many doctorate programs are now accommodating to part-time students who need to maintain their employment while completing the program. Most doctorate programs students provide students with an allotted window of up to 8 or 10 years for part-time students to complete their program.
However for students who want to enter the job market with a doctorate degree as quickly as possible, there are a number of doctorate programs that offer accelerated tracks for dedicated full-time students (TOP 25 FASTEST ONLINE DOCTORATE DEGREES). As such, it is possible to earn a doctorate in just two years, though the average official length of programs is between four and six years—-with the average length of doctorate education for students hitting a whopping eight years..
Is a Doctorate Worth the Investment?
For any exploration of salaries and highest paying jobs to be effective, we must first dedicate due diligence to establish the true cost of a doctorate degree program–because the expense spans far beyond the bounds of the program itself when you consider all the required preparation and prerequisites of success.
The Prerequisites of a Doctorate Degree
Many doctoral degree programs will look as far back as high school to judge an application. This means that young prospective doctors need to invest in their studies and professionality early in life.
Price: 4 years of responsibility and academic achievement
While some doctoral programs may forgo an investigation into one's high school performance, very few–if any–will ignore one's performance in college. And this appraisal of college achievement goes beyond simple assessment of GPA and test scores. Doctoral candidates are assessed on whether they effectively pursued a specialization and demonstrated their talents.
Simply put aspiring doctors do not have much leeway in how they earn a college degree, and where they earn it from–as doctoral degree programs will look down upon any degree that is not fully accredited, or from an esteemed university.
Price: 4 years of professionality, academic achievement, and college tuition
Perhaps the most important area of achievement comes after college graduation–when aspiring doctors are expected to jumpstart their careers and pursue graduate-level education. The performance in one's master's program will be among the foremost determining factors of whether one will earn admittance into a top tier doctorate program.
During this time, applicants are not only expected to demonstrate continued academic success, but are also expected to climb the ranks of the professional hierarchy within their field.
Price: 2-4 years of professionality, academic achievement, and master's program tuition
All in all, in education alone we are discussing an investment of 12 years of schooling–and that's before the doctorate program itself. While most parents pay for their child's high education, college and graduate school are often another story. This can amount to tens of thousands of dollars in tuition costs.
Requirements for an Application to a Doctorate Program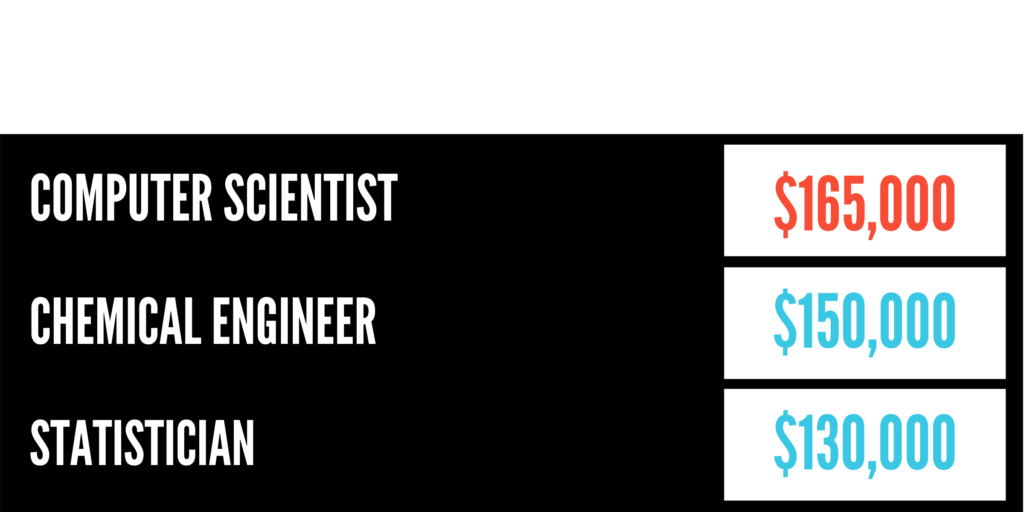 Specifically, here is what you will need to apply to a doctorate program:
Letters of recommendation
Statement of purpose
Undergraduate and graduate transcripts
Resume or CV
Recent GRE or GMAT scores
Simply put, the requirements for earning a doctorate are proportional to respect and compensation offered to doctors. In other words, the price is steep but so is the reward. It is important to note however, that the value of a doctorate degree depends largely on the particular field, as well as the particulate doctorate degree earned–and where it was earned from. There are many factors that impact the resulting salaries for a doctorate-degree holder.
Top Reasons to Earn a Doctorate Degree
The process of evaluating the value and ROI of a particular doctorate degree will differ drastically depending on a student's particular goals and desired area of specialty, however there are some near-universal benefits to consider. While some doctorate programs will be stronger in some categories than others, the benefits listed below mostly apply to any doctorate program.
Let's break down these benefits:
Higher Pay than Master's Degree Holders
At the end of the day, money makes most decisions. Many doctorate students are enrolled in their program because the professional outlook after graduation is promising and lucrative. As a doctorate-holder you will earn more in your lifetime than if you had only a master's degree (according to Payscale data).
There are simply some jobs and career paths that are gated behind a doctorate degree, many of which happen to be positions which many professionals aspire to achieve one day. In short, a doctorate degree is the pinnacle of educational achievement in America, and this fact will be recognized in the job market.
When one proves themselves in a doctorate program, they are then afforded more responsibility and freedom in their careers. Doctorate-level professionals often manage projects on their own accord and at their own discretion–as they are trusted by employers and peers alike.
Respect and Acknowledgement
Likewise, doctorate degree holders are recognized for their achievement. They are acknowledged both professionally and socially, which translates into a high ceiling on self-esteem–something that is certainly earned after investing everything that needs investing to earn a doctorate.
Doctorate degrees range drastically in tuition costs–with some costing around $10,000 per year and others costing more than $60,000. The average cost however, is somewhere between $20,000 and $30,000–a range largely decided by whether a doctorate student has enrolled as an in-state or out-of-state student, and whether they enroll at a private or public university.
This might seem like a daunting expenditure to many readers, however when we take a look at the highest paying jobs for doctors the reality will become clear. A doctorate provides its return many times over in professional prospects and opportunities. And what's more–doctorate degree tuition costs are often mitigated by grants, scholarships, and financial aid.
According to a PayScale survey, professionals holding a doctorate degree ranked among the most satisfied professionals in the job market. This is an excellent selling point, because many professionals are unhappy during school only to go on to unhappy careers. But at least with doctorate level education, the grass is greener on the other side.
Interpersonal Development
Doctoral students are required to present their research in front of peers, conferences, and critical faculty–all of which develops and refines one's ability to work with others in a high-end professional setting. Doctoral students work closely with experts and as such develop upper-echelon communication and writing skills.
The Highest Paying Industries for Earning a Doctorate Degree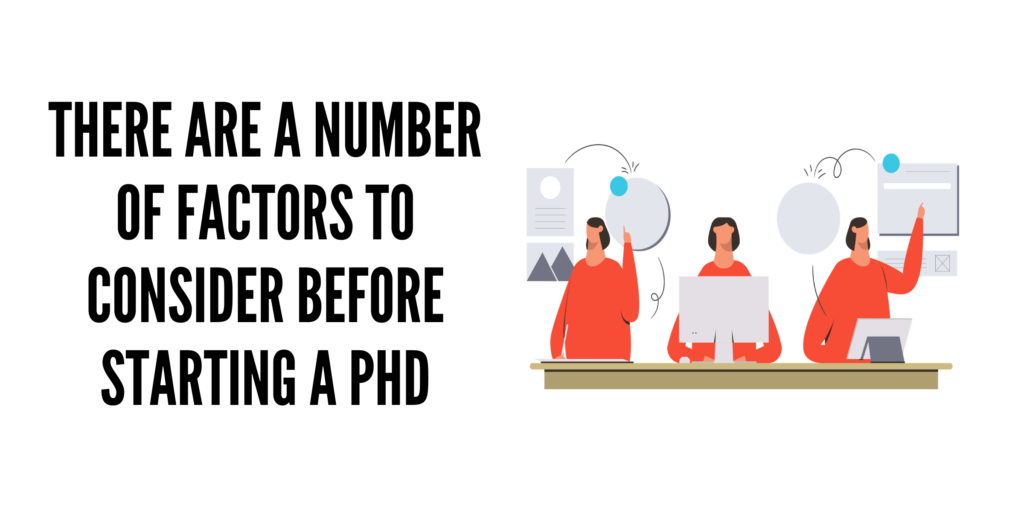 Before we dive into the specific jobs and career paths that return the highest salaries, it is important to draw attention to overarching trends. Some industries are simply more rewarding when it comes to career prospects for doctoral students after graduation. It should come as no major shock that a doctor of library science will not be expected to earn as much as a doctor of neurosurgery.
And beyond industry segments, differentiating between same-industry specializations is key. For instance, a doctor of anesthesiology can earn far more than a doctor of nursing science. So let's break down some of the most important industries and industry sectors to consider.
The Most Lucrative Industries for Doctors
STEM stands for Science, technology, engineering, and mathematics. These fields are highly technical and advancing within them requires expert knowledge, high intelligence, and talent. As such, high-end professions within these fields are most likely to require doctorate-level education, but most importantly, reward those with the appropriate level of education and certification.
Similarly, professionals in the tech industry who are able to earn the highest level of education in their specialty become industry-leaders in the development and management of new technology. These professionals are particularly well-compensated when they adapt their skills to provide business-savvy services.
Some popular professions within this industry consists of: Research Scientist, Engineer, Architect, Statistician, Actuary, Analyst.
Healthcare is the industry wherein professionals are truly held responsible for the lives of others. As such, it has remained one of the most competitive and demanding industries for professionals. Many healthcare jobs require at least a master's level degree, however a large portion of them are gated behind highly arduous PhD programs.
The silver lining however is that after earning the necessary degree and certifications, doctors of healthcare are among the most well-paid professionals on earth.
The Highest Paying Doctoral Degrees: Specializations and Careers
Now we are fully primed to list the most well-paying degree paths and career paths for professionals who hold a doctoral degree. Some quick notes first: salary data is always in flux and is a result of ever-changing market climate and unforeseeable variables. Prospecting earning-potential should never be a students only motivator, as salaries may be drastically different by the time a student graduates from a doctorate program–particularly given an 8 year program life.
PhD in Computer Science
Salary Range: $80,000 to $250,000
Earning a doctorate level degree in computer science perfectly positions professionals to capitalize on the rising tide of opportunities in the technology industry. The most lucrative jobs within this industry are typically organized around the software development sector, however one of the most valuable aspects of a computer science degree is in its adaptability. In other words, professionals can employ a computer science degree to accomplish a wide-range of goals in terms of professional advancement.
PhD in Chemical Engineering
Salary Range: $100,000 to $150,000
A PhD in Chemical Engineering positions professionals to work at the cutting edge of the pharmaceuticals industry, biochemistry, and chemical product development. This PhD is packaged in vastly different formats depending on the particular specialization of a given program. Some programs are more angled toward academic professions, while others are designed to prepare students to take on positions in the private sector, specifically in ventures aligned with corporate interests.
PhD in Engineering
Salary Range: $90,000 to $140,000
A PhD in Engineering positions professionals to take on high-end positions of leadership and management in the engineering industry. A PhD of Engineering also often leads to careers in academia–where these professionals take on roles as faculty at universities. The format of a particular doctorate level engineering program will depend entirely on the specialization of the program–which oftentimes will be distinct for each student (some engineering programs allow each student to choose their own desired speciality).
PhD in Statistics
Salary Range: $105,000 to $135,000
This degree is perhaps one of the most dynamic listed in this section. Countless industries rely on statisticians to operate, and as such a statistician degree can open doors to many different fields and specializations. It is important to mention however, that many of the most lucrative jobs require business experience or corporate management ability.
PhD in Information Assurance
Salary Range: $105,000 to $125,000
A PhD in Information Assurance primes students to pursue careers in the IT industry, specifically the sector concerned with cybersecurity relating to specific business interests and technology. These professionals work at the cutting edge of the industry and might go on to take on roles at top-end universities as well. Information assurance is a broad field, and like other degrees mentioned above will typically look completely different depending on the particular program's area of focus.
PhD in Economics
Salary Range: $100,000 to $120,000
A PhD in Economics cultivates a student's mastery over all things relating to transactions and economies–both micro and macro, though many programs specialize in one or the other. A doctorate level degree in economics opens doors to both high-end corporate america as well as academia. High level economics professionals often go to extremely lucrative careers in banking, personal finance, or investing. The most astronomical salaries are found in positions at the head of hedge funds and investment groups.