In school settings, education is highly valued among teachers and staff as well as for students. If a bachelor's degree is good and a master's degree is better – in terms of income and advancement potential – it stands to reason that a doctoral degree offers even more benefits. Before you sign up for a Ph.D. program, though, you need to have realistic expectations. Some education workers will see a significant increase in job opportunities with a doctorate, but for others, the highly advanced level of education is simply overkill for the roles in which they want to work.
Ph.D. Jobs in School Districts
A Ph.D. is more helpful in attaining some jobs than others and is of particular value for roles in leadership and administration. The doctoral degree is rarely seen as an asset for teaching roles in the elementary, middle or secondary school classroom, for example. In fact, having a Ph.D. can even make teachers appear overqualified – and, in turn, too expensive to hire – for teaching roles. Unless you aspire to work in educational research or to teach educators in a college setting, you may find that a Ph.D. is a grueling and expensive waste of your time and energy if you intend to remain in a classroom practitioner role.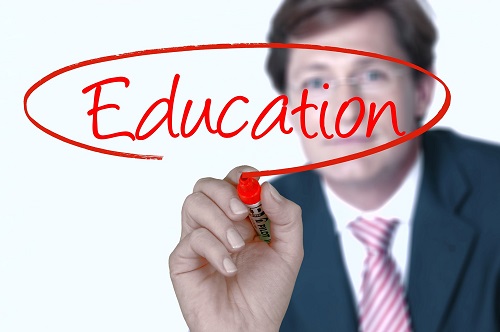 IMAGE SOURCE: Pixabay, public domain
That said, there are some jobs in schools in which a doctoral degree is encouraged or even required. For high-level administrative and leadership roles, a doctorate is often preferred, if not mandatory. School principals may benefit from having a Ph.D. in educational leadership. Superintendents, who oversee the big-picture options and performance of entire school districts, are even more likely to need a Ph.D. to find a job. A superintendent essentially serves as chief executive officer (CEO) of a school district, according to the United States Bureau of Labor Statistics (BLS). This role encompasses the high-level decision-making and managerial tasks involved in guiding the overall direction of a school system, including achievements in student performance and budget allocation.
Not all states and school districts require superintendents to have a doctoral degree, with some focusing more on experience than formal educational requirements. However, the percentage of superintendents who hold a doctorate has grown considerably in recent decades, climbing from 36 percent in 1992 to almost 45 percent in 2000 and then just over 50 percent by 2006, The School Superintendents Association reported. For aspiring superintendents, a program in educational leadership is usually a wise choice. Other graduate options for school superintendents include studies in business, management and finance.
Outside of superintendent and other executive roles in education administration, the school-based job most likely to require a doctoral degree is school psychologist. In school settings, psychologists work with students who have learning, behavioral and mental health problems as well as teachers and school personnel responsible for educating those students. Part of a school psychologist's job is developing performance plans to help these students do better, academically and behaviorally, in school, the BLS reported. Unlike educational leadership and administration programs, Ph.D. programs in school psychology focus on the research-based science and practice of psychology in the field of education. In addition to general doctoral-level psychology courses, students complete classes in Development and Learning Over the Lifespan, School Consultation and Challenges to Development: Child and Adolescent Psychopathology.
School psychologists differ from school counselors, who more often provide general and career counseling services to students with less severe mental health needs and develop school-wide programs as opposed to highly personalized intervention plans. 
Doctoral Options Beyond the Ph.D.
Although many students equate doctoral studies with the Doctor of Philosophy, or Ph.D., there may be an even more fitting program available to you at this advanced level of study. Doctor of Education, or Ed.D., degrees are professional doctorate degrees. This means that they prepare graduates for professional practice in high-level roles in education – rather than emphasizing research, as Ph.D. programs traditionally do. Doctor of Education degrees are offered in a wide range of concentrations, including educational leadership, educational psychology, curriculum and instruction, special education and adult education.
For jobs like superintendent and school psychologist that may require a doctoral degree, it's unlikely that choosing a Ph.D. over an Ed.D., or vice versa, will prevent you from getting the job you aspire to. However, the differences in curriculum focus and required coursework may make one program a better fit for individual students. Thinking about your interests – and particularly, whether research or professional practice is more appealing to you personally – can help you decide whether a Ph.D. or Ed.D. program is right for you.
In addition to Ph.D. and Ed.D. options, aspiring school psychologists can also pursue a Doctor of Psychology, or Psy.D., degree. Students who don't have their heart set on earning the title of "doctor" may also consider an Educational Specialist, or Ed.S., degree.
Additional Resources
Can I Get My Masters in Education at the Same Time I Get My Ph.D.?
I Don't Think I Want to Actually Be a Teacher. What Other Jobs Can I Get With a Master's in Education?
What Is the Difference Between a School Counseling Degree and a School Psychology Degree?