If you eventually want to earn a doctorate in education, you may wonder if pursuing a traditional Master of Education program is the best way to invest your time and tuition dollars. After all, you likely spent four years pursuing a bachelor's degree already. A Master of Education degree will take at least one to two additional years of study. Earning a Ph.D. takes a median time of 5.8 years of study and research, according to U.S. News & World Report. By this point, you've likely spent more than a decade on your postsecondary education. One way to streamline your education is to combine your Master of Education and Ph.D. coursework into one program at a single institution. The term in higher education that's often used to describe this procedure is "concurrent graduate degrees."
The Path to Concurrent Graduate Degrees in Education
When pursuing a course of study that culminates in concurrent graduate degrees, you often have to work closely with an academic advisor to make sure that you are taking the right classes at the right times. There may not be a ready-made standard degree plan that fits your program, as there would usually be in a traditional bachelor's or master's degree program.
Unlike a dual degree program that awards a bachelor's and master's degree, concurrent master's and doctoral programs aren't necessarily structured so that you complete the lower-level degree requirements before embarking on the higher-level requirements. However, students typically will finish the program requirements for their master's degree before they complete the more extensive requirements for the doctorate. The master's degree may be awarded while they are still working on doctoral courses.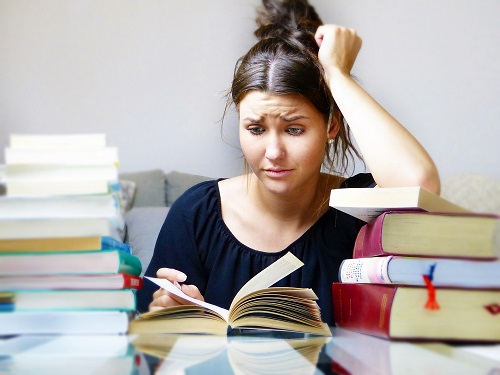 IMAGE SOURCE: Pixabay, public domain
Not every school offers students the option to work on master's and doctoral schools concurrently. Among those that do, students may need to gain admission to special programs and fill out additional paperwork. There may also be certain rules about what courses can be used toward which requirements of each degree. Generally, earning your master's and doctoral degree concurrently allow you to reduce both the time and cost of your education by counting some courses and credits toward both degrees. Although some schools allow you to count as many as 20 percent of a program's credits toward the second program – and vice versa – other schools may be more restrictive.
The earlier in your graduate education you start exploring the idea of concurrent degrees, the better your opportunity to make this goal a reality. Some schools require the decision to pursue concurrent degrees to be made early, and waiting too long can make you ineligible.
What Concurrent Degree Options Are There for Education Students?
Concurrent graduate degrees aren't limited to education majors. Students in medical school or law school sometimes pursue concurrent degrees to build out their knowledge in a subject area related to their practice, such as business administration, public policy or healthcare administration. However, the option of concurrent graduate programs can help education students develop niche skills and areas of expertise that they wouldn't get otherwise.
For example, a student might pursue a master's degree in special education or bilingual education that provides an area of specialized knowledge along with an educational leadership doctorate that qualifies him or her for senior-level roles like superintendent. This background would help you move into a leadership role, particularly in school districts where special needs students or English-Language Learners are currently underserved. If you have an interest in furthering studies in science, technology, engineering and mathematics (STEM) in schools across the state or across the nation, earning both a master's degree in science education plus a doctorate in educational policy can make you uniquely qualified to make that change.
Your concurrent graduate degree program may be a formal program offered through your school or an informal program you craft to fi your educational goals with the help of advisors and department personnel.
Exploring Doctoral Degree Options in Education
When prospective students expand their thinking beyond the Ph.D., they often find doctoral education options that better fit their needs. After all, the Ph.D., or Doctor of Philosophy, degree has historically been a research-focused degree. Unless educational research and teaching at the postsecondary level are what catch your interest, a professional degree like a Doctor of Education (Ed.D.) may be more relevant to your career goals.
It is also important for students to ask themselves what they aim to achieve with their graduate education, and particularly by earning a doctorate. Roles in classroom teaching rarely require this highly advanced degree. Jobs like instructional coordinator and school counselor usually need only a master's degree, the United States Bureau of Labor Statistics (BLS) reported. Some leadership roles, like superintendent of large school districts, may prefer candidates to have a doctorate, but a Ph.D. or Ed.D. isn't required for all superintendent positions or for most principal jobs.
More education typically means higher income potential and better job opportunities, but at a certain point, an advanced degree may make you seem overqualified for the job you want. Students should think carefully about the decision to enroll in a doctoral program.
Additional Resources
How Much Does a Ph.D. Help Me With Finding a Job in a School?
I Don't Think I Want to Actually Be a Teacher. What Other Jobs Can I Get With a Master's in Education?