Master of Social Work, or MSW degrees, which are among the highest paying master's degrees, cover a surprisingly broad area of study. These advanced degrees in social work practice often allow students to choose specializations in areas such as clinical social work, policy and macro social work, social work management and forensic social work.
DegreeQuery.com is an advertising-supported site. Featured or trusted partner programs and all school search, finder, or match results are for schools that compensate us. This compensation does not influence our school rankings, resource guides, or other editorially-independent information published on this site.
Clinical Social Work
The area of social work that most requires a master's degree is clinical social work. Clinical social workers are qualified to assess, diagnose and treat mental and emotional health disorders. Only individuals with a licensed clinical social worker (LCSW) license are legally allowed to practice social work. Earning your master's degree is a mandatory part of getting this license. Graduate students pursuing an MSW degree in clinical social work typically take courses in clinical intervention models and the skills for applying clinical social work methods to the treatment of individuals, family units and groups.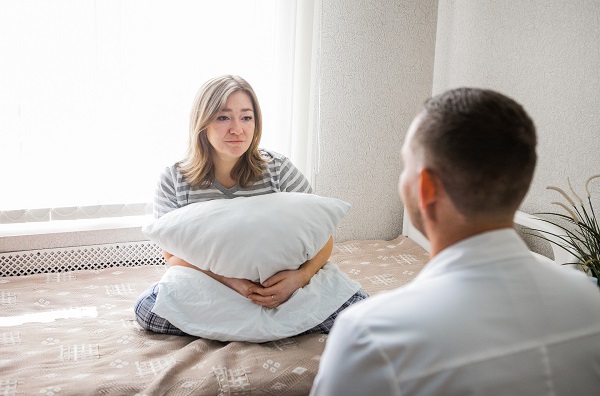 IMAGE SOURCE: Pixabay, public domain
Just as counselors can specialize in different types of problems to treat and interventions to focus on, so can clinical social workers. Some MSW programs include narrower specializations in areas like trauma, behavioral health and working in clinical practice with specific client populations, like older adults or children and families.
Although students of clinical social work learn many of the same interventions as students in counseling or psychology programs, treatment in the field of social work is rooted in an understanding of how the client's social environment affects their life and challenges.
Policy and Macro Social Work
Aside from clinical social work, the next most common area of graduate-level studies in this field is macro social work. Macro social work refers to social work practice that aims to make big-picture changes, as opposed to the practice of micro social work, which focuses on helping individual clients or family units. When you earn a master's degree in macro social work, you're preparing for a career in advocacy, policy analysis and otherwise pushing for changes that will help communities, cultures and client populations. You might work with lawmakers to improve policies that marginalize populations or with the organizations that oversee programs and services to improve access to these resources.
When studying macro social work practice at the graduate level, you might take classes in analysis and intervention of communities and organization, community organizing and program evaluation. Your field placement experiences – which make up a significant part of your MSW curriculum – will be very different from that of a student focusing on clinical social work practice. Instead of learning to apply clinical interventions in a direct service role, macro social work students may complete field work in areas of community organizing, employee assistance, grassroots leadership development or legislative advocacy.
You can work in macro social work with only an undergraduate degree, according to the United States Bureau of Labor Statistics, but if you want to work as a senior community organizer or another high-ranking role in advocacy, you may need a master's degree.
Social Work Management and Leadership
Many MSW programs that emphasize macro social work also help students develop skills in social work management. However, if your aspirations are more specifically to manage social service programs, rather than to work in advocacy and policymaking, then you might want to pivot your education slightly. An MSW program with a concentration in administration might revolve around coursework in strategic program management, human resources management, grant-writing and fund development and financial management of human services programs.
MSW programs that combine macro and management studies may include classes in strategic management and organizational behavior, as well as community planning and organizing. Students may be able to tailor their studies to focus on one aspect of the program.
Forensic Social Work
There's a lot of overlap between social work practice and the legal system. If you're interested in a social work career that involves either criminal or civil law, you may want to pursue a degree in forensic social work. When working in forensic social work, you could work in a case management, liaison, consultant, mediator counselor or expert witness role. Your work could help victims of violence or abuse, juvenile delinquents, individuals caught in a cycle of substance abuse and many others. You can make sure incarcerated individuals get the care they need to manage mental health disorders, help families going through a divorce to reach a custody arrangement that is in the best interests of the children and play a part in the screening and training of police officers.
An MSW program with a concentration in forensic social work will likely focus on diversity and social justice in social work practice, as well as the theories and evidence-based direct practice models used in the field. Your field placement may take place in schools, mental health programs, foster care programs, adoption services and other settings.
You don't necessarily need a specialized education to be a forensic social worker. Some forensic social workers pursue a different specialization, like clinical social work, and then use their skills and continuing education to move into a forensic role.
Additional Resources
How Do You Become a Forensic Social Worker?
What Degree Do People With a Job in Clinical Social Work Have?
What Jobs Can You Get With a Master's in Social Work Degree?