A master's degree in applied mathematics, one of the highest-paying master's degrees, can prepare you for any number of career roles that involve advanced quantitative analysis. Ambitious students, however, might wonder if their career opportunities would be even better with an even more advanced degree. A Doctor of Philosophy (Ph.D.) in applied mathematics is another popular program of study for mathematicians. Whether or not you should pursue a Ph.D. in applied mathematics depends on your career goals. A Ph.D. isn't strictly required to work in applied mathematics, but having this highly advanced degree is helpful for achieving some career goals, such as jobs in academia. For industry roles outside of academia, other programs of study may be a better fit than a Ph.D. in math.
Why a Ph.D. Isn't Strictly Required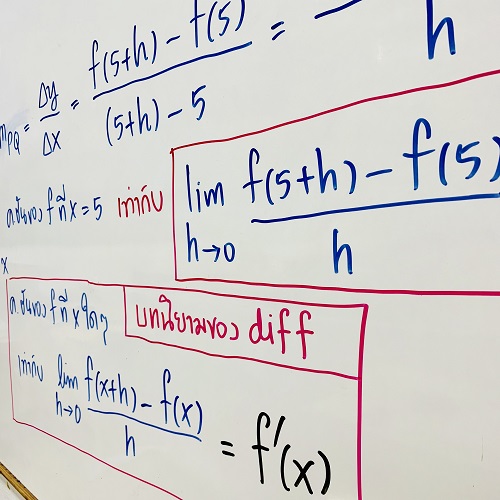 IMAGE SOURCE: Pixabay, public domain
A master's degree is the level of education that is typically required to get started in the mathematician occupation, according to the United States Bureau of Labor Statistics (BLS). Your authority to call yourself a mathematician doesn't depend on having a doctoral degree. Unlike psychologists and medical doctors, who need both a doctorate and a professional license to practice, the job title of mathematician isn't strictly regulated.
Among mathematicians in general – applied and otherwise – master's degrees are actually more common than doctorates. A master's degree was the highest level of education reported for 38 percent of mathematicians, according to O*NET, while 33 percent reported having a doctoral degree.
A significant chunk of the occupation, 21 percent, has only a bachelor's degree. However, your career options with only an undergraduate degree in mathematics will be limited, especially in private industry roles, the BLS reported.
When It's Helpful to Have a Ph.D. in Applied Math
When do you need a Ph.D. to be a mathematician? A doctorate is a requirement for many mathematical science jobs in academia, especially at universities. Jobs for mathematicians at research universities often combine the duties of teaching high-level math courses with opportunities and resources for pioneering your own mathematical research.
Although many doctoral students of math will go on to work in academia, not all choose to do so. There are many potential directions in which you could take your career when you have a doctorate in math. A Ph.D. can also help you when pursuing any senior-level role in applied mathematics or in another quantitative field, like data science.
In government positions as well as roles in private industry, a graduate degree in mathematics is valuable. A master's degree fits the bill for some job roles with some employers, but the higher level of job you're pursuing, the greater an asset a Ph.D. in applied mathematics is likely to be.
In the course of earning your Ph.D. in math, you have the chance to conduct original research in the field for the purpose of writing your doctoral dissertation. This research gives you more of a chance to contribute to the field of mathematical knowledge than you would have if you opted to end your formal education at the master's degree level.
If you do choose to go for a Ph.D., you don't necessarily need to earn a master's degree first. At some schools, master's in mathematics degrees aren't conferred through separate programs but instead to students who complete a master's-level curriculum in the course of their doctoral studies.
Options Beyond the Ph.D. in Math
If you're interested in going back to school after earning your master's in applied math but you aren't sure a Ph.D. in math is right for you, there are other options. You could consider Ph.D., second master's or post-graduate certificate programs in fields related to your area of focus.
Perhaps you leveraged your math background to work in the finance field, but you need a deeper knowledge of financial principles and practices to go any further in your career. Earning a second master's degree in a field like mathematical finance might make sense. If your dream job is to work as a sports statistician or mathematician, a graduate certificate in sports analytics may be more relevant to your area of focus, not to mention faster and less expensive to attain.
Mathematicians work in such a wide variety of fields – from healthcare to marketing and education to psychology, according to the BLS – that your options for continued graduate study are almost limitless.
Additional Resources
Is There a Science Topic I Should Try to Be Strong in If I Want to Work in Applied Mathematics?
Does My Undergraduate Degree Need to Be in Applied Mathematics to Get a Master's in It?
I Hear That Someone Who Studied Applied Mathematics Can Get Into Actuarial Science. What Is That?