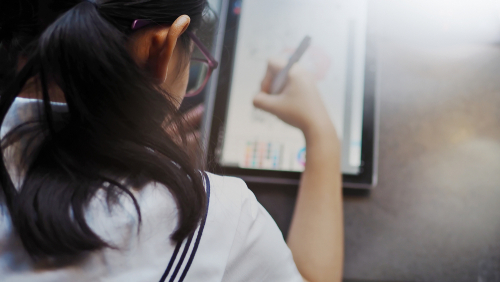 The video game industry is a multibillion-dollar industry, which attests to how popular it is. Each year, hundreds, if not thousands, of video game players attempt to crossover from video game players to video game creators. They flock to famous schools, like DiGiPen or the Art Institutes, in hopes of earning a bachelor's degree in video game design
These educational programs teach them a variety of skills they'll need to know to break into the video game industry. Here's a look at some of the most critical skills they learn in these degree programs.
Art and Design Skills
Game designers design new worlds and the characters and creatures to inhabit them. As such, most game design degree programs require their students to take foundational courses in art. How else could these students bring their creation to life? They need solid artistic skills to convey their visions.
What classes do they specifically take in the course of their degrees? A look at the breakdown of classes in game design at universities, like the Savannah College of Art and Design (SCAD) and Full Sail University, reveals that students in those programs must take classes in basic drawing, art history and painting. Students also take classes in animation and art creation specifically for games. They will additionally learn about color theory and principles of 2D and 3D design.
Programming
Often the terms game development and game design overlap. While they are related, there is a difference. That difference is computer programming. Most game design degree programs cover programming. Many designers will at least learn C++, which is a leading computer language for games, according to The Guardian.However, these degree programs may not necessarily cover programming in enough detail to make their graduates computer programmers.
That said, programming skills are useful for designers to have. Knowing programming allows them to speak more knowledgeably about the project at hand with the game developers on their creative teams. Finally, for students who opt for a double major or a minor, computer programming makes a good option.
Create Characters and Environments
A game's characters become the stand-in for game players, and many of them, like Lara Croft in "Tomb Raider" and Geralt of Rivia in "The Witcher," has gone on to spawn movies and TV shows. This speaks to the power that a game character can have. Through these characters, game players can explore new skill sets and new worlds.
Speaking of new worlds, that's another key game component that game designers create. It would be difficult to imagine a game like "The Last of Us," a post-apocalyptic game, without the world of zombies and survivors it portrays.
In this respect, the environment of the game becomes a character, one that the human characters in the game must battle against. This makes the gameplay more challenging and fun. Games like these were first hatched at a game designer's drawing board, probably working in conjunction with a scriptwriter.
Storytelling
In the old days, video games were little more than dots that moved around on the computer screen. In those days, it wasn't just the graphics that were lacking. It was the story element, too.
That is not the case today. Video games combine elements of just about every art form that exists, including storytelling. According to Cinema Blend, storytelling in games is important because it allows players to get lost in the game. Many of the stories today are much more player directed, which means that the gamer decides where the story is going.
This is why many video game degree programs will require their students to take classes in storytelling. This class will either be offered within the game design department itself, or students will be encouraged to take classes, like screen- or playwriting, in the film and theater departments.
Psychology
Player psychology figures strongly in the development of games. As such, some game degree programs will teach their students about the psychology of play. These students learn how to play shapes their brains. The classes also introduce students to the idea of gamification. They demonstrate the usefulness of gamification in settings outside the video game environment.
Students need to learn why people play games. According to the Sekg website, people play games for a handful of reasons. They like the feeling of escape, and a game's immersive quality is one of the characteristics that make it attractive to players. In other words, players can escape reality for a while.
Additionally, players are motivated by the competition which allows them to feel like they're advancing against themselves and others. Finally, many people play games because they are social. The game creator who knows this about gamers is in a position to build better games.
Some of the coursework centers around traditional art media, like painting or drawing. These courses give students the skills they need to create characters and environments within a video game. Other classes teach the students the software programs they'll need to create games and game environments. Still, others introduce game students to computer programming. Students pursuing a bachelor's degree in game design learn about psychology. The programs teach them why people love playing games, as well as about other aspects of human psychology. In the end, all of these courses prepare these students to enter this billion-dollar industry with the skills they need to start working.
Related Resources:
What Skills and Personality Traits are Best for Becoming a Game Designer?
What Should I Look for When Considering a School to Study Game Design?
What is the Difference Between Game Design and Game Development?
How Closely Related are Game Design and Animation?
Which is Better For Employers: A Degree or Experience Designing Games?
Are There Undergraduate Degrees That Focus on Game Design?
What are The Most Common Computer Languages Used for Game Design?