If you've been scanning job postings and recruitment websites to get a better idea of how much money interior designers make, you might be left with more questions than answers. Many employers don't include salary ranges on a job posting at all, and even among job listings that mention a salary range, that range can be so large that it sheds little light on how much interior designers can actually expect to make.
Let's dig into general interior design salary data and the highest-paying industries, locations and areas of specialization for the interior designer career.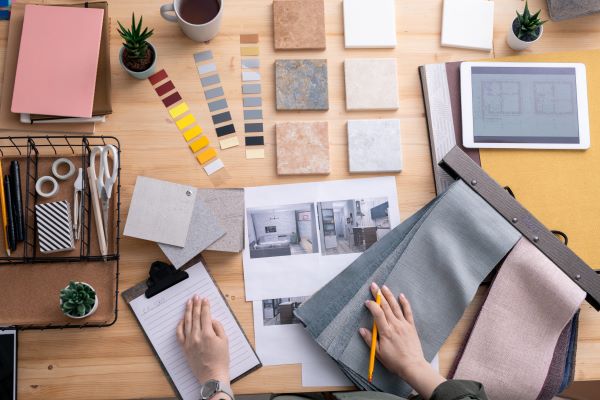 General Salary Data for Interior Designers
The median salary data the United States Bureau of Labor Statistics (BLS) reported for all interior designers – at all levels of experience and in all industries and areas of specialization – in 2021 was $60,340 per year. The national average salary the BLS reported was somewhat higher than the median annual salary, at $62,570 per year or $30.08 per hour.
When the mean or average salary is higher than the median salary, as it is in this case, the data is what statisticians call "positively skewed," which means that a smaller number of high salary outliers increase the average salary amount.
The BLS isn't the only entity that reports on interior design salary amounts. The national average salary range reported by the International Interior Design Association (IIDA) in 2021 was $60,000 to $99,000.
How do these measures of earnings for professionals in interior design compare to salaries in other areas that require a similar level of education?
Interior designers typically need at least a bachelor's degree to become qualified to work in this field. According to the BLS, the median earnings for workers with a bachelor's degree in 2021 amounted to $1,334 per week, or $69,368 per year. This data illustrates that earnings for interior designers in 2021 (based on the median wage reported by the BLS) were down by more than 10% compared to the median salary reported for all American workers with a bachelor's degree.
RELATED: What Is an Interior Designing Degree?
Interior design is still a good job. It allows you to find employment and make a living in the field of design, and the national average salary reported for interior design jobs certainly doesn't constitute "starving artist" territory. The highest-paying interior design jobs, in fact, allow you to make quite a good living. However, a career in interior design isn't a sure path to getting rich – not unless you make it big as a celebrity interior designer.
RELATED: 10 Creative Careers That Won't Require You to Be a Starving Artist
Who Is the Highest-Paid Interior Designer?
Chip and Joanna Gaines, the stars of television home improvement shows Fixer Upper and Fixer Upper: Welcome Home have a net worth somewhere in the tens of millions of dollars (with Parade reporting a shared net worth of $50 million in 2022). In March 2022, Architectural Digest referred to Joanna Gaines as "the most sought-after interior designer."
Kelly Wearstler, who became famous for her design projects for hotels around the world, has a net worth of $150 million, online CelebrityNetWorth.com reported.
A June 2022 real estate sale in the Palmetto Bay neighborhood of Miami made history when owner and celebrity interior designer Cheryl Eisen sold it for $5 million, achieving the highest-ever price per square foot, Yahoo News reported. The impeccably designed home fetched a staggering $790 per square foot. To put that in perspective, the median price per square foot for real estate purchases across the U.S. is in the range of $222 as of late 2022, the Federal Reserve Bank of St. Louis reported. Eisen, the founder of Interior Marketing Group, has designed spaces for the likes of Jeff Bezos, Keith Richards and Daniel Craig.
The big names in interior design – the ones you hear about on HGTV, like Chip and Joanna Gaines – aren't making their income solely through work in interior design. These celebrity interior designers are famous in their own right, and they earn money not just through design projects but also through home decor product lines, television shows, advertising deals, book publishing deals and many other endeavors.
If it isn't celebrity interior designer-level fame that you're looking for, you should set your sights on more modest (and realistic) salary levels.
Salary Data for Commercial vs. Residential Interior Designers
Work in designing interior spaces can be divided into two major categories: commercial and residential design.
Commercial designers dedicate their work to design projects that pertain to non-residential and business spaces. There are further subspecialties of commercial interior designers, including healthcare interior designers and corporate interior designers.
Healthcare interior designers are responsible for designing hospitals, medical offices and other types of healthcare facilities, while a corporate interior designer focuses on the design of office environments.
A commercial interior designer may work on larger or more complex projects than their counterparts in the field of residential interior design.
Residential interior designers instead design residential projects and homes of all kinds. For example, residential designers design all styles of residential buildings: houses, condominiums and apartments.
There are advantages and disadvantages to working as either a residential interior designer or a commercial interior designer. A 2019 article published in Architectural Digest reported higher median annual salaries – $74,500 – for commercial interior designers. Commercial interior designers also reported greater levels of satisfaction with their salary and with benefits such as health insurance, according to Architectural Digest.
The difference in earnings between commercial and residential designers was significant. The median salary for a residential interior designer was $60,000. However, Architectural Digest reported that residential interior designers indicated higher rates of job satisfaction outside of earning potential.
Some interior designers take on both residential and commercial design projects. Among the interior designers who design both commercial and residential buildings, the median salary reported was $65,000.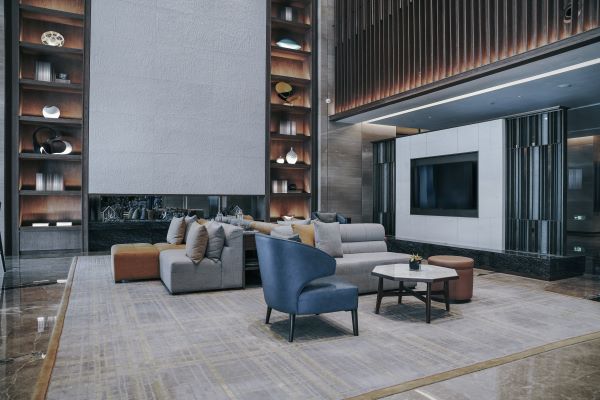 The Industry That Pays Interior Designers the Most
Most interior designers in the United States – more than 80% of the workforce – work for one of the five industries that make up the top employing industries in the field, the Bureau of Labor Statistics reported.
RELATED: What Are the Pros and Cons of Pursuing a Degree in Interior Design?
The Architectural and Engineering Services Industry
Of the interior designers working in the top employing industries in America, the best-paid professionals are those working in the architectural, engineering and related services industry. For this industry, the BLS reported a median annual salary of $63,210 per year. As of 2021, 13% of interior designers worked in this industry.
The Wholesale Trade Industry
The median annual salary in the wholesale trade industry sits just above the overall median annual salary for the profession, at $61,820. About 4% of interior designers in America work for the wholesale trade industry.
The Specialized Design Services Industry
One in four interior designers works for the specialized design services industry. The median salary for interior design jobs in this industry is $58,840.
Furniture Stores
For the 7% of interior designers who work in furniture stores, earning potential is somewhat lackluster. The median annual salary for interior designers is just $48,790, nearly 20% below the median for the occupation as a whole.
Self-Employed Interior Designer Salary Information
What if the highest-paying interior design jobs aren't jobs at all – in the sense of a traditional employment arrangement – but instead the earnings attained by self-employed professionals in the field of interior design?
Nearly a third of all interior designers are self-employed, yet the BLS doesn't report on earnings for self-employed interior designers. Fortunately, other sources do attempt to report this data. However, the vast differences in the levels of earnings that can accompany self-employment make it difficult for aspiring interior designers to get a clear picture of what level of salary could await them if they eventually decide to strike out on their own.
RELATED: Do Interior Designers Mostly Work for Themselves?
Online employment marketplace ZipRecruiter puts the national average salary for self-employed interior designers at $70,162 per year.
PayScale.com reported a more modest average salary rate of $50,000 for self-employed interior designers. Likewise, Salary.com listed a $50,155 average salary for freelance interior designers.
Glassdoor's data for freelance interior designer salaries was somewhere in between, listing a base pay of $50,836 but a total pay of $64,191.
Self-employment has both pros and cons. While self-employed interior designers aren't limited to an earning level based on salaries paid by an employer, they also take on more risk, particularly if they don't have the volume of work needed to make a living.
Employer's Size and Level of Service as Salary Factors
The size and capacity of an interior designer's employer can also affect your income potential. In its 2021 compensation report, the International Interior Design Association found that the interior designers who reported the highest salary increases worked for multidisciplinary design firms.
Aside from generally offering the highest-paying interior design jobs, larger design firms and firms that handle design work in multiple disciplines also tended to have what the IIDA characterized as "more desirable benefit packages."
The Highest-Paying States for Interior Designers
In the International Interior Design Association's 2021 compensation report, the association noted that the West and the Northeast are the regions of the U.S. that reported higher average base pay rates. The highest-paying interior design jobs were generally found in the following states.
RELATED: Do Different States Have Different Requirements for Interior Designers?
Washington, D.C.
The location in which professionals working in interior design report the highest average salary isn't a state at all but instead our nation's capital. The annual average salary for interior designers working in Washington, D.C., in 2021 was $79,420.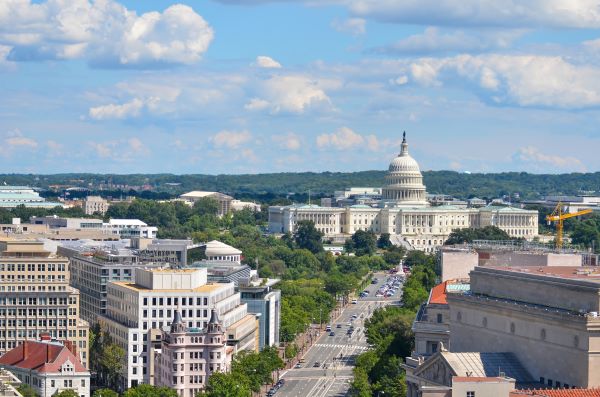 One reason interior design salary rates in Washington, D.C.. are so high is because, as the U.S. capital, this is where most government interior designers who are hired by the federal executive branch work. The federal executive branch of the government hires government interior designers to design government buildings, including projects to remodel existing government buildings.
Rhode Island
In Rhode Island, interior designers reported average wages of $37.14 per hour, or $77,250 per year.
Massachusetts
Interior designers in Massachusetts reported earnings of $35.16 per hour or $73,140 per year.
New York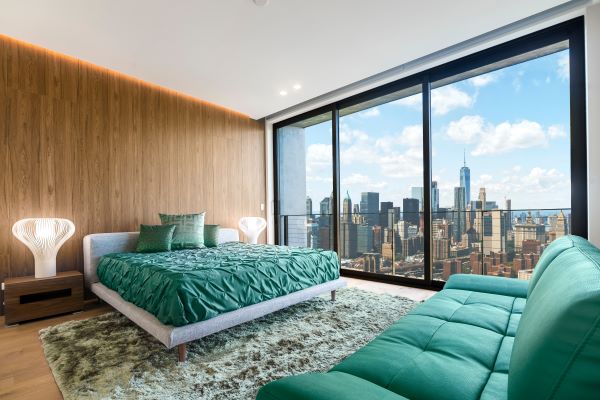 New York is one of the states with the highest levels of interior designer employment. Interior designers here reported earning $34.72 per hour, or $72,220 per year.
California
California, which has the highest level of employment of interior designers in the nation, also boasts one of the best average salaries. Interior design professionals here earned an average of $33.79 per hour or $70,290 per year.
How to Make the Most Money as an Interior Designer
As the data shows, area of specialization, industry of employment and location are all factors that affect your earning potential as an interior designer. Experience, too, plays an important part in how much interior designers can expect to make.
RELATED: Do Salaries Differ Much for Interior Designers Depending Upon Location?
Even if you don't want to change geographical location, industry of employment or area of specialization, there are plenty of steps you can take to make a career in interior design more lucrative by finding higher-paying interior design jobs or just landing higher-paying projects.
Acquire Work Experience
An entry-level position in interior design pays considerably less than experienced interior designers typically earn. ZipRecruiter reported a national average salary of $44,381 for entry-level interior designers as of 2022. Salary.com reported a $49,802 median annual salary for entry-level interior designer jobs.
By the time interior designers attain a junior designer level of experience – typically around three years into their occupation – their national average salary amounts to $50,000, Houzz Pro reported. Over time and with increases in seniority level, interior designers can expect their earnings to increase.
For a project designer with three to five years of experience, Houzz Pro cited an annual salary of $65,000. Senior designers with at least five years of experience reported a $74,000 salary, and design directors with upwards of seven years of experience reported an annual salary of $97,600. At the top of the list, an executive with over 10 years of experience reported an annual salary of $115,000.
On the surface, it may seem like there is little new interior designers can do to gain experience faster. There's no way to acquire 10 years of experience in two or three years.
However, gaining experience isn't just about the number of years you have been in the occupation. The quality of your experience also matters. Make the most of each project you work on by learning from more experienced designers on your team and volunteering for tasks that allow you to develop new skills.
Get Certified
If you want to maximize your interior designer salary potential, you should pursue professional interior design certification from one of the most in-demand organizations and associations in the field.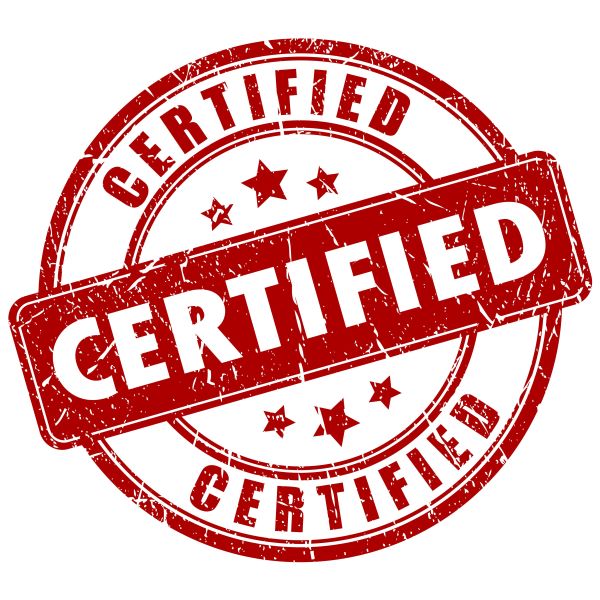 The International Interior Design Association reported that having certification from the National Council for Interior Design Qualification (NCIDQ), Certified Interior Decorators (CID), or the Leadership in Energy and Environmental Design (LEED) credential from the U.S. Green Building Council was associated with a $17,000 boost in median annual salary in 2021. Needless to say, an additional $17,000 per year is a sizable return on the investment of getting certified.
RELATED: What Organizations Should I Look Into to Help Me as an Interior Designer?
Specialize
Commercial designers earn more than residential interior designers, but there are further areas of specialization to consider, as well. Generally, the more specialized your skill set is, the higher rates you or your employer can charge for your services.
If you want to work in residential design, for example, you might consider specializing in an area of the home, such as kitchens or bathrooms. Commercial design specializations include healthcare facilities, corporate offices, entertainment centers, restaurants and resorts and hotels.
RELATED: What Are Some Areas of Concentration in Interior Design?
Two other areas of design specialization that apply to both commercial and residential design are universal design and sustainable design. Universal designers focus on designing for accessibility. Sustainable interior designers emphasize interior designs that use environmentally friendly and sustainable materials, processes and functional design. For sustainable interior designers, environmental sustainability in the selection of materials and processes used to design interior spaces is just as important, if not more important, than aesthetics, functionality and other aspects of interior design jobs.
Perhaps you want to focus on designing public spaces or on designing office environments for large private companies or small business startups.
Alternatively, you might want to build a reputation for designing the light fixtures and features that illuminate art exhibits and fashion shows.
RELATED: What Degree Do I Need to Become a Lighting Designer?
Designers may even take on projects that focus on planning functional and aesthetically pleasing outdoor living spaces.
Remember that specializing within the field of interior design doesn't have to be an all-or-nothing choice. If you currently handle a wide variety of interior design jobs, you don't have to give up on the breadth of work just to begin exploring new ways to use your interior design skills.
Go Back to School
An experienced interior designer knows that the field involves more than making spaces aesthetically pleasing. You need a great deal of technical skill, along with creativity and knowledge of building codes and inspection regulations, to design interiors that are functional as well as beautiful.
Going back to school allows you to get more formal training in evolving design strategies and trends, tools for computer-aided design and specialized knowledge in everything from graphic design to interior architecture. Some post-baccalaureate programs focus on developing the business and communication skills needed to work with clients, operate an established firm or start a new company or advance to a role as a project manager.
RELATED: What Should I Look for in a Master's Program in Interior Design?
The next full degree after a bachelor's degree is a master's degree. If a master's degree in interior design doesn't feel like the right fit, consider a certificate program in an area of specialization. These programs are more focused, can be completed more quickly and are offered in a variety of areas.
Aspiring sustainable designers, for example, might seek out a certificate program that emphasizes principles and practices for sustainable interior design. For aspiring healthcare designers, a certificate program can equip you with specialized skills in planning and designing healthcare environments.
Build Your Reputation and Your Design Portfolio
Interior designers who cultivate an impressive reputation and portfolio – the ones who really make a name for themselves in the industry – are well-positioned to take on higher-paying projects. The more well-known you are in the field of interior design, the better you are able to secure high-profile jobs and command higher earnings. This notion applies to both self-employed interior designers and the owners and principals of interior design firms.
Related Resources: 
Top 10 Interior Design Schools in the U.S.
What is the Difference between a Degree in Interior Design and Interior Architecture?
Where are the Best Paying Jobs with a Degree in Interior Design?
Do I Need a Degree to Be an Interior Decorator?
What Degree Do I Need to Become a Lighting Designer?
For Further Reading: 
What Are the 5 Best Careers in Environmental Science?
Top 10 Highest Paying Engineering Careers