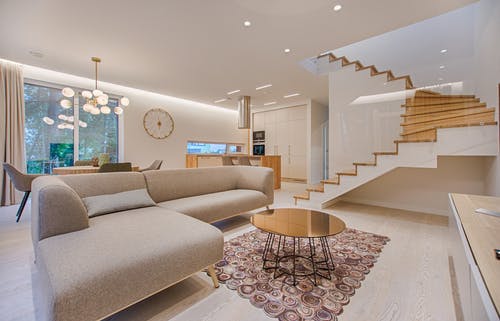 You may be contemplating a career in interior design. If that is the case, you likely have an array of important questions and the need for additional information as you contemplate the future of your professional life. A common question is whether interior designers frequently work for themselves.
Definition of Interior Designer
An interior designer is a person involved in the art and science of enhancing the interior space of a building. This type of professional is involved in making the interior of a building aesthetically pleasing, functional, and even healthier. An interior designer works in a multifaceted profession. An interior designer is involved with everything from conceptual development to project management to design execution to liaising with project stakeholders.
Where Interior Designers Work
Interior designers work in a trio of primary categories. They work in design firms, for themselves, and architectural, engineering, and similar types of firms, according to the U.S. Bureau of Labor Statistics. A smaller fraction work in furniture stores or the wholesale trade. The actual breakdown of where interior design work can be helpful when in the market for a position in the profession.
Design firms – 28%
Self-employed – 23%
Architectural, engineering, and similar firms – 18%
Furniture stores – 6%
Wholesale trade – 6%
Overview of the Work Self-Employed Interior Designers
Self-employed interior designers, the second-largest cohort of the profession, work in two primary different settings. Some work from their own office or studio. Other work from a home office or residential studio. A common practice among interior designers is to meet clients at the site of a proposed job. Preliminary meetings oftentimes do take place away from the location of an interior designer's office or studio. Thus, having a home office or residential studio is something that can work well in this particular profession.
There are times when a more established interior designer will set up an office away from home. In some cases, an interior designer will establish a more traditional type of independent office. In other situations, an interior designer will establish an office as part of a shared arrangement with other professionals. In some instances, an interior designer will avail himself or herself of virtual workspaces offered by companies like WeWork or Regus.
An interior decorator's work schedule is highly contingent upon the needs of clients, prospective clients, and project stakeholders. This means that an interior designer is likely to have a fluid schedule from week-to-week and even from day-to-day.
The median pay of an interior designer as of 2018 was over $53,000. 2018 is the last year that the Bureau of Labor Statistics has a full set of data amassed regarding the interior design profession. The employment prospects for interior designers is relatively strong. The Bureau of Labor Statistics projects that growth in the interior design sector will be about 4 percent between the present time and 2028. This is a growth rate at just above an average rate when contrasted with the entire labor market more broadly.
Related Resources:
What Degree Do I Need To Become An Interior Designer?
Do Different States Have Different Requirements for Interior Designers?
What Does an Interior Designer Do?
What is The Difference Between an Interior Designer and an Architect?
What Skills Does an Interior Designer Need?
Can I Become an Interior Designer Without a Degree?
What Other Jobs Does Someone with Experience as an Interior Designer Have Skills For?
What Kind of Bachelor's Degree Should I Consider if I Want to Become an Interior Designer?
Where Are the Best Paying Jobs With a Degree in Interior Design?