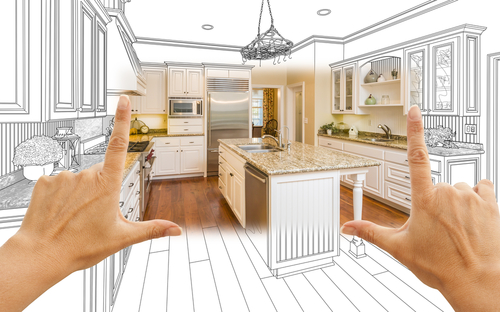 If you are considering entering the field of professional design, you undoubtedly are pulling together information on "what it takes" to become an interior designer. You may wonder whether you can become an interior designer without a degree. The simple answer to the question is yes you can become an interior designer without a degree. With that said, there are several key considerations to bear in mind if you desire to take the course of becoming an interior designer without a degree.
Skillset to Become an Interior Designer without a Degree
If you have desire to become an interior designer and would like to do so without spending time seeking a degree, there is an avenue available to you. You can become an interior designer without first obtaining a degree if you possess a strong skill set. You definitely must have a creative mindset. A creative mind bent needs to include a broad understanding of the interplay between spaces, shapes, light, and color.
When it comes to a solid understanding of color, you need to possess an in-depth knowledge of colors as well as an ability to appreciate the psychology of colors. You need to have the ability to effectively combine and contrast colors. To become an interior decorator without first obtaining a degree, you need to have some understanding of the mechanics associated with buildings. For example, you must have a working knowledge of the mechanics of ventilation and airflow.
Featured Programs
On a related note, you need to have essential knowledge of utility services as well as utility-related services. Also, you need a working knowledge of such things as carpentry and how a false ceiling is constructed. Safety issues are also an element of interior design that must be well understood if a formal post-high school degree program can be avoided. Interior design designs must always pay heed to safety concerns and strategies.
Finally, to enjoy success as an interior designer without a degree, you need to be adept at sketching and even preparing a blueprint. Because of the technical nature of these functions, even when a decision is made to forgo obtaining a degree, undergoing specific training in these areas is necessary.
General Background to Become an Interior Designer without a Degree
In addition to having a solid skill set as outlined a moment ago, there is another requirement to become an interior designer without a degree. A person must have certain experiences in anticipation of working as an interior designer. Because of this sharp focus on experience, a side tactic to employ you're not going to seek a degree is to embark on an internship. An internship with an interior design firm not only is a helpful resume element, but you can also hone your skills and learn practical techniques via an internship.
In addition to an internship, you can undertake smaller interior design projects. You can undertake these projects in your own home or at the residences of family and friends. Through this effort, you can develop a portfolio of your accomplishments. A portfolio will prove invaluable when you launch a career as an interior designer without first going to college. You need to keep up with current design trends. Also, developing a close understanding of different technologies is important, including drafting software like AutoCAD, SketchUp, and SolidWorks.
Interior Designer
Noting that it is possible to become an interior designer without a degree, most people who enter this profession typically do have this type of credential. Most interior designers obtain a degree from a college or university or a specialized art and design school. When a person elects to study at a college or university, the most commonplace degree is a BFA or Bachelor's of Fine Arts.
The occupational outlook for the interior design profession is a bit better than that of the overall until the employment marketplace, according to the U.S. Bureau of Labor Statistics. This is expected to be the case up through 2028.
Related Resources:
What Degree Do I Need To Become An Interior Designer?
Do Different States Have Different Requirements for Interior Designers?
What Does an Interior Designer Do?
What is The Difference Between an Interior Designer and an Architect?
What Skills Does an Interior Designer Need?
Do I Need a Degree to Be an Interior Decorator?
Where Are the Best Paying Jobs With a Degree in Interior Design?