To become an FBI agent, what should I major in? This and similar queries about how to get into the FBI are questions we hear a lot. The appeal of working for the FBI is strong – and it's only getting stronger. NBC News reported that there has been a significant increase in FBI agent job applications starting in 2019.
The Best Degree for FBI Special Agent Roles
The first step to becoming a Special Agent with the FBI is getting the right college degree.
If you're hoping to join the FBI, you should definitely plan on pursuing an undergraduate degree. Bachelor's degrees are commonly viewed as the best degree for FBI employment because a bachelor's degree is the minimum level of education required to work in an entry-level Special Agent or analyst job with the Bureau. Without a bachelor's degree, your dreams of becoming an FBI agent will remain out of reach.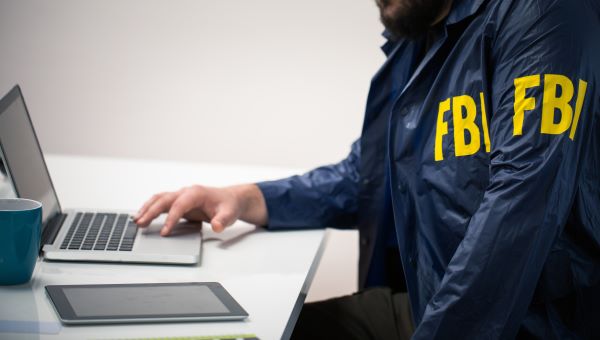 With a bachelor's degree, you meet the minimum education requirements for becoming an FBI agent. This doesn't mean there's no value for FBI agents in advancing your education beyond the undergraduate level. Many agents possess a master's degree. The benefits of having a graduate degree for FBI agents include reduced work experience requirements to qualify for employment and higher salary potential.
Depending on your background and interests, you might pursue a master's degree in the same subject as your bachelor's degree or a new (but relevant) subject area. This flexibility allows you use your graduate degree studies to deepen your specialized knowledge of one field or develop expertise in a niche area other FBI candidates are unlikely to have.
RELATED: Will a Master's Degree Make Me Look More Attractive to the FBI?
The Best College Majors for Joining the FBI
Now that you know more about FBI special agent requirements, you're aware that your first step to acquiring a conditional employment offer as an FBI agent should be pursuing a bachelor's degree. What's somewhat less certain than the level of college degree you should start with is which college major you should choose.
Technically, no one major is the right – or wrong – choice for someone hoping to become an FBI agent. Still, some programs of study offer a clear advantage over others as FBI degrees. The best majors for FBI agents may not be what you would expect.
Most people think that the Federal Bureau of Investigation (FBI) is looking for candidates with criminology degrees. Naturally, this subject of study is relevant to work in law enforcement and national security. It's not, however, the only option – or even the best FBI major – to consider.
The list of potential college majors for aspiring FBI agents and analysts is much longer and more diverse than most people think. Due to their value in detecting financial crimes, degrees in finance and accounting are some of the best degrees for FBI employment. Foreign languages have long been valuable FBI majors. Today, the FBI is particularly interested in candidates with degrees in finance and accounting, STEM subjects.
Is Criminal Justice the Best Degree for FBI Opportunities?
Students often assume criminal justice and criminology are the best majors for FBI agents. That assumption, rather than any inherent advantage of earning a degree in these subjects, is what makes criminology degrees so prevalent among FBI agents.
Students who want to become an FBI agent have this perception that FBI recruiters always want to see candidates with criminology degrees. Thus, aspiring agents tend to flock to highly-ranked colleges with strong criminal justice programs. The result is that there are quite a few FBI agents already who have degrees in criminology and criminal justice.
RELATED: What Degree Do You Need to Be a Criminal Profiler?
The problem with this pattern is that these options aren't necessarily the most common or the best degrees for FBI agents. In fact, relatively few positions at the FBI have a need for actual criminal justice graduates. That's because the FBI has a particular interest in federal crimes. There is, to many aspiring FBI special agents, surprisingly little of the kind of traditional police work emphasized in a criminal justice program involved in FBI work.
In fact, in the FBI's own words (as of 2020), "A degree in criminal justice, by itself, simply doesn't meet any of our hiring needs."
This isn't to say that majoring in criminal justice is a mistake. Having chosen this major won't keep you out of consideration for FBI agent jobs when you combine it with the investigative skills and law enforcement experience you acquire after graduation.
The coursework you complete in this major will help you gain new knowledge and abilities that can prepare you for work with the FBI. For example, top-notch investigative skills are a necessity for Special Agents. Courses in criminal investigation and digital investigations can help you cultivate these skills. There is additional overlap in the types of skills that the FBI prizes and criminal justice degree programs often teach, including the following:
Critical thinking
Reasoning
Research
Additionally, this major can help you land your first law enforcement job. Law enforcement experience is one of the types of work experience the Federal Bureau of Investigation looks for in aspiring FBI agents.
The law enforcement expertise applicants with degrees in criminology, criminal justice or psychology often bring to the table can certainly be an advantage when applying to become an FBI special agent. However, today's Federal Bureau of Investigations is increasingly looking for FBI agents with specialized skill sets to fill technical positions.
If the main strengths conferred by your educational background align with the topics all aspiring special agents will be learning through new agent training anyway, you may have a tougher time getting selected for Special Agent positions than FBI candidates with more sought-after backgrounds.
Common FBI College Majors Beyond Criminology
FBI agents will often come from a variety of different educational backgrounds. Ultimately, it's the person who becomes the Special Agent, not the degree.
The title of your undergraduate program of study will be considered upon review of your application. So will your technical skills and areas of knowledge, relevant work experience and the personal qualities that would make you a perfect fit for the FBI. At the end of the day, these factors tend to outweigh the value of any one major as an acceptable FBI degree.
Still, if you're going for a career with as an FBI agent, you should make sure that you choose a major that is relevant to the skills and areas of knowledge you need.
Are Finance and Accounting Among the Best Degrees for the FBI?
When contemplating a major for your future FBI career, you may have skipped right over programs of study offered out of the business department. Don't count these majors out just yet. It turns out that many FBI Special Agents have a background in areas like finance and accounting.
All FBI Field Offices across the United States employ forensic accountants. Forensic accountants' work is essential to FBI investigations.
Are you surprised to learn that majors like finance and accounting have value for the FBI? Consider the importance of monetary support to the very types of criminal activities and terroristic plots the FBI aims to stop.
By using their knowledge of finance and accounting methods and practices to thoroughly analyze the data contained in financial reports, forensic accountants are able to identify and link sources of funding to the criminal activities they enable. A suspicious financial transaction could be the clue that breaks open an FBI investigation and allows agents to take perpetrators into custody, preventing them from doing any further harm.
When you major in either finance or accounting, you're going to be working with numbers a lot, both in your degree program and in your future career with and without the FBI. The main difference between these fields is their practitioners' areas of focus.
Accounting is the field that is primarily concerned with generating financial reports and documents. The field of finance more strongly emphasizes the use of financial data to make predictions and decisions about managing wealth and assets. The math skills required for accounting tend to be more along the lines of basic arithmetic. Finance majors, on the other hand, will learn more about financial modeling and financial data analysis.
The curriculum of an accounting degree program is likely to include studies in the following areas:
Introductory accounting (general)
Intermediate accounting (general)
Advanced accounting (general)
Tax accounting
Cost accounting
Auditing
Accounting information systems
RELATED: How Long Does It Take to Become an Accountant?
Finance majors will also take some accounting coursework. More of the classes they take for their major coursework will focus on topics likethe following:
Investments
Financial statement analysis
Advanced corporate finance
Personal finance
Commercial bank management
International financial management
New venture finance
Both degree programs typically include some core coursework in related areas of business. This core business coursework allows students of either major to see how their area of study fits into the context of business administration as a whole.
Having work experience and professional certifications like the Certified Public Accountant (CPA) credential are important considerations when applying to the FBI as a prospective forensic accountant. Without compelling experience and professional credentials that set you apart from other accountants and finance professionals, it's difficult to demonstrate that you have the expertise to help with complex FBI investigations.
STEM Majors as a Fast Track to the FBI
The STEM subjects lead to some of the highest-paying jobs with some of the highest levels of demand in America. Workers in STEM professions find employment in all kinds of industries. Today, that includes federal government entities like the FBI.
Science Majors for FBI Agents
The science component of STEM fields includes all areas of natural, physical and life sciences. Examples of these disciplines are chemistry, biology and physics.
Science courses of study also include areas like forensic science. The field of forensic science is particularly relevant to FBI work because of its emphasis on examining and analyzing evidence obtained in criminal investigations. In fact, the FBI Laboratory is among the world's largest crime labs. This lab employs 700 scientists and FBI Special Agents.
Getting Hired by the FBI With a Background in Computer Technology
Technology is another crucial part of the STEM subjects, not to mention the FBI workforce. A background in technology might land you a job in the FBI's Operational Technology Division, Cyber Division or Information Technology Branch.
Sought-after technology skills for FBI agents include the following:
Applications software development
Computer network analysis and exploitation
Computer science
Cyber incident response
Data and database management
Information technology
Information security
Malware analysis
Network management
Programming
How an Engineering Major Qualifies Special Agents to Work for the Federal Bureau of Investigation
Engineering is the use of science and math principles and practices to design and develop solutions to many different kinds of real-world problems. There are many types of engineers.
Electronics engineers, who focus on the methods and applications of engineering design to electronic devices, are particularly in demand in the FBI Laboratory. Mechanical engineers and software engineers are among the other types of engineers who might find opportunities working for the FBI.
Leveraging Math Degrees to Become FBI Agents
The FBI also hires mathematicians, whose job is to apply the principles and techniques of mathematical sciences to situations such as investigations handled in the FBI laboratory and administrative issues related to the Bureau's operations.
What to Expect as STEM Majors and Aspiring Special Agents
Each major within the STEM fields has its own unique curriculum.
Science majors are likely to involve plenty of laboratory coursework. Technology programs will probably focus on the applications of computer technology. Engineering students need to learn the principles of design and how to bring their design ideas to production.
Mathematics students take all kinds of high-level math courses in applied or theoretical math. If you want to work for the FBI, an applied math focus is most likely more relevant to your career plans than a theoretical math focus.
The FBI will certainly want to hire only candidates who have a strong grasp on the underlying concepts and theories of STEM subject areas. What the Bureau will really be looking for is practical and technical skills and the knowledge – and the experience to know how to apply those skills to its investigations and operations. STEM students should take advantage of opportunities to gain hands-on experience in their field, such as internships, as often as possible.
Foreign Language Degrees for FBI Jobs
The FBI needs applicants with specialized skills. Specialized skills aren't always technical skills. The specialized skills that are in high demand at the Federal Bureau of Investigation include the skills to speak, read, write and translate other languages.
Foreign language degrees are ideal for people who want to work for the FBI as a language specialist. The FBI relies on two kinds of foreign language experts:
Language specialists, who are full-time employees of the Bureau
Contract linguists, who are independent contractors who perform services for the FBI for payment
Historically, the foreign languages FBI has considered to be the most "critical" have been the following:
Chinese
Spanish
Russian
Arabic
Vietnamese
Korean
Farsi
Urdu
Punjabi
These languages are some of the best to pursue a degree in if your goal is to work as an FBI language specialist or contract linguist. However, this is by no means an exhaustive list of languages that the FBI has to deal with in its investigations and operations.
RELATED: What Are the Positives and Negatives of Working for the FBI?
Establishing a Connection With the Federal Bureau of Investigations
Did you know that you don't have to wait until you've finished your degree, acquired professional work experience and begun the application process to begin forging a relationship with the FBI? The Bureau is, after all, actively looking for the best candidates to become FBI agents. That means offering advice and internships programs for current and prospective students interested in becoming an FBI agent.
If you aren't sure what to study but you are sure that you want to work for the FBI, consider speaking with recruiters as early as possible to get firsthand knowledge about what degrees are currently in demand at the FBI. A recruiter can point you in the direction of the programs at your college or university that most closely apply to the FBI's goals and needs.
You can also join the FBI Teen Academy as a high school student or apply to the Honors Internship Program as an undergraduate. Recent college graduates may apply through the FBI's Collegiate Hiring Initiative (CHI).
Does your choice of college matter to your ability to work as an FBI agent in the future? Students often ask, "What college should I go to, to become an FBI agent?"
The FBI doesn't recruit agent trainees only from specific colleges and universities. You can be considered for employment with a degree from any regionally accredited institution in a field that is currently in high demand at the Bureau. It certainly doesn't hurt to choose a college where a known relationship exists between the FBI and relevant departments or instructors, but aspiring FBI special agents shouldn't fear that not attending such an institution will hold them back from achieving their dreams of working for the FBI.
Getting Into the FBI
How hard is it to get into the FBI? The Federal Bureau of Investigation aims to bring on board the best of the best. Although working as an FBI special agent isn't always glamorous, the role carries a certain amount of prestige. Because so many people want to work for the Bureau, beating out the competition to become and FBI agent is tough. Getting into FBI Academy at Quantico is a long and arduous process. It takes hard work, dedication, diligence and commitment.
RELATED: How Do I Apply to the FBI?
If you're serious about becoming an FBI agent, you need to get familiar with the basic eligibility requirements and the multi-step process through which new agents join the Bureau.
The Special Agent Selection System
The application process for prospective FBI hires is a lengthy one, so you need to be prepared for a long ordeal that imposes rigorous requirements.
Eligibility Requirements for FBI Agents
Your first step should be to make sure you meet the basic eligibility requirements for joining the FBI. If you don't meet these basic eligibility requirements, no amount of education or experience will qualify you to become an FBI agent.
The number-one requirement is that an FBI agent must be a U.S. citizen.
Part of the application process is undergoing a background investigation. You must be able to obtain a Top Secret Sensitive Compartmented Information (SCI) Clearance if you're going to be an FBI agent. To do this, your record must be clear of the following:
Felony convictions
Engagement with any organizations working to overthrow the federal government
Drug use (per the FBI drug policy)
You must be able to pass a urinalysis drug test.
Further, you must be in good standing with any student loan payments, court-ordered child support payments and tax filings. You must also have a valid driver's license.
At the time you apply for a job as an FBI agent, you must be at least 23 years old and not older than 36 years old, unless you are applying with veteran's preference or experience with another federal law enforcement agency. Male applicants must be registered with the United States Selective Service. Applicants must be able to meet the Bureau's high standards of physical fitness, as measured by performance on a Physical Fitness Test (PFT).
Education requirements and experience requirements for an FBI agent include a bachelor's degree and a minimum of two years of full-time work experience. Applicants with a master's degree or higher may apply with only one year of full-time work experience.
These requirements are only the beginning of the rigorous process of seeking employment as an FBI agent. If you're confident that you meet all the basic requirements, it's time to begin the FBI application process.
The Application Process to Become an FBI Agent
you can start the application process by submitting an application that follows the federal resume template, along with transcripts and any other application materials. Once a human resources specialist reviews your application and determines that you have passed this initial screening, you will undergo more comprehensive tests:
The FBI Phase I test
The FBI Physical Fitness Test
The FBI Phase II test
First is the FBI Phase I test. The Phase I test is a computerized test that assesses the following aspects of the applicant:
Logic-based reasoning
Figural reasoning
Personality assessment
Preferences and Interests
Situational Judgment
Remember, the purpose of the application process isn't purely to determine if a candidate is "good enough" to be an FBI agent but also whether they would be a good fit for the Bureau. This is why the FBI Phase I test measures applicants' personalities, preferences and interests as well as their reasoning and judgment skills.
A Meet & Greet event and in-person review follow the Phase I test. Don't be lulled into thinking this event is purely social or even informational. Part of the purpose of meeting with FBI special agents at the Processing Field Office is to assess how well you meet the Bureau's Core Competencies. These competencies include:
Collaboration
Communication
Flexibility and Adaptability
Leadership
Initiative
Interpersonal Ability
Organizing and Planning
Problem Solving and Judgment
If you're determined to have demonstrated these Core Competencies, you will move on in the application process. Otherwise, your efforts to become an FBI agent, unfortunately, will end here.
The next step in the application process is for the aspiring FBI agent to prove that they meet the Bureau's high standards of physical fitness. Applicants do this by passing the Physical Fitness Test (PFT). A minimum score of nine points is necessary to pass the FBI Physical Fitness Test.
As part of this physical fitness test, an aspiring FBI agent must meet minimum requirements in the following events:
A timed 1.5-mile run
A timed 300-meter spring
One minute of continuous sit-ups
Continuous (untimed) push-ups
Applicants attempting to get accepted into the Tactical Recruitment Program, specifically, are also required to perform continuous pull-ups as part of the FBI Physical Fitness Test.
The FBI Phase II test consists of both a Writing Assessment and a Structured Interview. The written tests portion of the Phase II test requires applicants to analyze the information provided and use that information to make decisions that they must communicate through a written report. This report writing demonstrates the candidate's communication skills as well as their analytical skills and decision-making skills. The Structured Interview portion of the Phase II test is an hour-long interview with a panel consisting of three FBI special agents.
If you have performed well on the various tests and assessments administered thus far, you may be issued an Conditional Appointment Offer. The reason the conditional employment offer is conditional because it requires the candidate to complete the remaining SASS components
The SASS components you must meet for your Conditional Appointment Offer to become a final offer of employment include the following:
A polygraph test
A medical evaluation
A thorough background investigation
A Personnel Security Interview (PSI)
Fingerprinting
A credit check
An arrest check
A drug test
Verification of educational achievements
Interviews with your references and associates
In other words, while you have a conditional employment offer, you're not guaranteed a job as an FBI agent yet. First, you must qualify for the Top Secret SCI Clearance required to work for the Federal Bureau of Investigation. The purpose of the comprehensive background investigation FBI new hires must undergo is to make sure they can obtain this security clearance. Otherwise, they can't be trusted with confidential sensitive information and, as such, won't be able to work as an FBI agent.
Assuming you meet these remaining requirements, this is when a final offer of employment will be made at last.
RELATED: What Are the Positives and Negatives of Working for the FBI?
Now it's time for you to head to the FBI Academy in Quantico, VA, for FBI new agent training program. Here, you will undergo 20 weeks of intensive training in areas like the following:
Law
Behavioral science
Forensic science
Basic training and advanced techniques in investigation, interviewing and intelligence
Counterterrorism
Counterintelligence
Cyber investigations
Criminal investigations
Weapons of mass destruction
Report writing
Defensive tactics
Firearms training
What to Know About FBI Specialties and Divisions
Did you know there are several distinct FBI divisions and numerous specialties within FBI careers? Most people automatically think of Special Agents when they think of the FBI, but these agents couldn't do the work they do without the support of analysts and other highly skilled professionals who work for the FBI.
Before choosing a degree, it's important to decide what type of Special Agent – or analyst, accountant, linguist or other type of professional – one wishes to become. This will help narrow down the career field options and what you should study.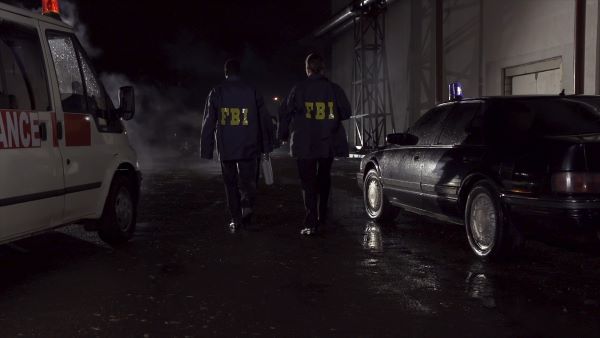 The main FBI branches are:
The FBI Intelligence Branch, which focuses on gathering intelligence through data analysis, wiretaps and interviews and using that intelligence in the Bureau's decision-making. The Intelligence Branch of the FBI includes intelligence analysts, language analysts, data scientists and analysts, Special Agents, staff operations specialists and other professional staff.
The FBI National Security Branch, which encompasses terrorism investigations and the Terrorist Screening Center, as well as Counterintelligence and the Weapons of Mass Destruction (WMD) Directorate.
The FBI Criminal, Cyber, Response, and Services Branch, which consists of the Criminal Investigative Division, the Critical Incident Response Group, the Cyber Division, the International Operations Division and the Victim Services Division.
The FBI Science and Technology Branch, which is responsible for forensic science, operational technology and information sharing to assist with and enhance the Bureau's investigations and operations.
The FBI Information and Technology Branch, which encompasses the IT Enterprise Services Division, the IT Applications and Data Division and the IT Infrastructure Division.
The FBI Human Resources Branch, which includes a Human Resources Division, a Security Division and a Training Division
Each branch and division of the FBI has different mission-essential positions to fill. As a whole, the FBI employs workers in five types of career paths in Operations and Intelligence: Special Agent, intelligence analyst, surveillance professional, forensic accountant and foreign language specialist.
The Bureau also employs professionals in seven specialized career paths:
STEM (science, technology, engineering and mathematics)
Arts and communications
Business and administration
Facilities and logistics
Medical and counseling
Legal
Police and security
The list of possible career paths at the FBI is broader and more diverse than many people realize. As a result, the types of college degrees that can prepare you to join the FBI are varied, too. Ultimately, it's best to choose a subject that you have a passion for, because no matter what role you pursue with the FBI, there's bound to be plenty of competition. Choosing a major in which you can excel will help you build the combination of educational achievements, work experience, technical and soft skills and overall reputation that will help you convince FBI human resources specialists that you have what it takes to bring value to the Bureau.
Related Resources:
Top 10 Graduate Degree Programs in Criminal Justice
What Salary Can You Expect With a Master's Degree in Criminal Justice?
What Degree Do I Need to Be an Intelligence Analyst?
What Degree Do I Need to Be a Crime Analyst?
How Do I Become a Financial Forensics Investigator?
What Is the Benefit of a Degree in Cybersecurity vs. Network Security?
What Degree Do I Need to Be an Information Technology Specialist?
What Classes Will I Take in a Criminal Justice Degree?
What Degree Do You Need to Be a Private Investigator?
How Many Jobs Are Available in Finance?
For Further Reading:
What Are the 5 Best Careers in Environmental Science?
Accredited Online Criminal Justice Degree Programs