Communication is a crucial skill in nearly every field and situation. While every college degree should teach communication in some form, some individuals want to go farther with this crucial skill set. Because communication is so important, there are drastically different routes one can take with a bachelor's in communication degree… it's simply needed in every field. For example, courses in degrees below cover topics as wide ranging as crisis management, public relations, legality of communication, marketing, web media, advertising, and health education.
If you find yourself drawn towards truly mastering your ability to communicate, a bachelor's in this versatile discipline could be just the choice for you!
DegreeQuery.com is an advertising-supported site. Featured or trusted partner programs and all school search, finder, or match results are for schools that compensate us. This compensation does not influence our school rankings, resource guides, or other editorially-independent information published on this site.
1. University of Florida

The University of Florida is one of the top public research universities within the southeastern United States, if not the nation. This school presently has around 34,000 undergraduates, meaning it's a large enough school to have significant resources without needing to skimp on quality. Located in Gainesville, Florida, the University of Florida has expanded aggressively into online education in recent years. With a graduation rate of 87% for undergraduates, the school ranks as one of the top public schools in the nation by this metric. Additionally with an average cost of attendance around $8,000 a year after financial aid is granted, it's a great buy!
The University of Florida has one of the premier journalism and communications schools in the country. This makes their fully-online bachelors of science in telecommunication: media and society degree a particularly unique find. As a bachelor of science degree you know you'll gain valuable quantitative knowledge and skills you can use running a data-driven communications campaign. Graduates of this program are known to take jobs in international communications, market research, media campaigning, and marketing. The central focus of the program is on mass media pushed by electronics (online, television, radio).
2. Florida International University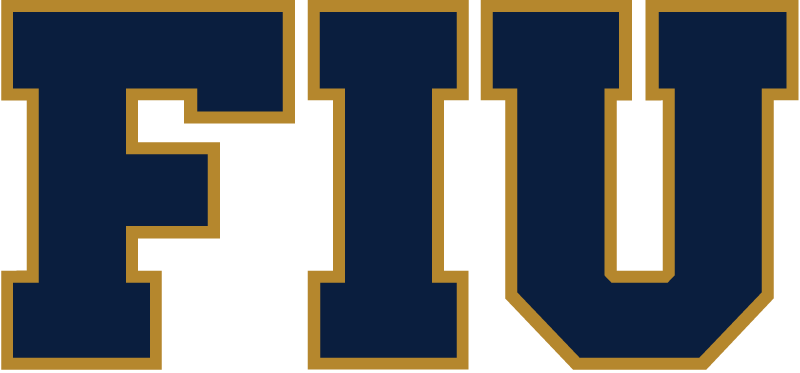 Florida International University (FIU) — the second Florida-based university on our list is located in the suburbs of exciting Miami, Florida. With a student size of close to 42,000 students, it's a large university, and similar to other large public universities within the state it's able to offer a relatively affordable experience. The average cost of tuition after financial aid is around $8,000 a year. Of additional note, Florida International University is a designated Hispanic-Serving Institution, meaning there are additional support programs in place for LatinX communities, and Hispanic students are a large portion of the campus.
Florida International University offers a fully online bachelor of arts degree in communication arts. This degree program is offered by the innovative and interdisciplinary college of communication, architecture, and the arts. For individuals who want to hone the craft of communication, this degree may be a great start. The college offers a communication arts studio, which offers professional online communication coaching. Focus within the program is on learning to build group dynamics, interpersonal communication, and the art of persuasion. If these ideas jive with what you think communications should be about, this may be the degree program for you.
3. University of Central Florida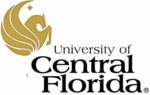 The third Florida-based university in our list is the University of Central Florida. As with the above two Floridian universities, the University of Central Florida is a great value for a relatively highly-ranked public university. The average cost of tuition for undergraduates after financial aid is applied is presently around $13,000 a year. With a graduation rate of 71%, the school outperforms many schools of it's size (which is presently close to 60,000 students). With a main campus located in Orlando, Florida, students who do attend in person have many opportunities for extracurriculars and cultural events. With that said, the University of Central Florida has expanded quickly into online education in recent years.
The University of Central Florida has invested heavily in online degrees in recent years. The range and interesting angles of degrees offered online are proof of this. Their online bachelor of arts in communication and conflict degree is no different. If you're looking for a conflict resolution-centered communications degree, this could be a great degree for you. Offered by a US News and World Report designated "best online bachelors degree provider," a relatively inexpensive online bachelor's from UCF has a great "bang for your buck."
4. Appalachian State University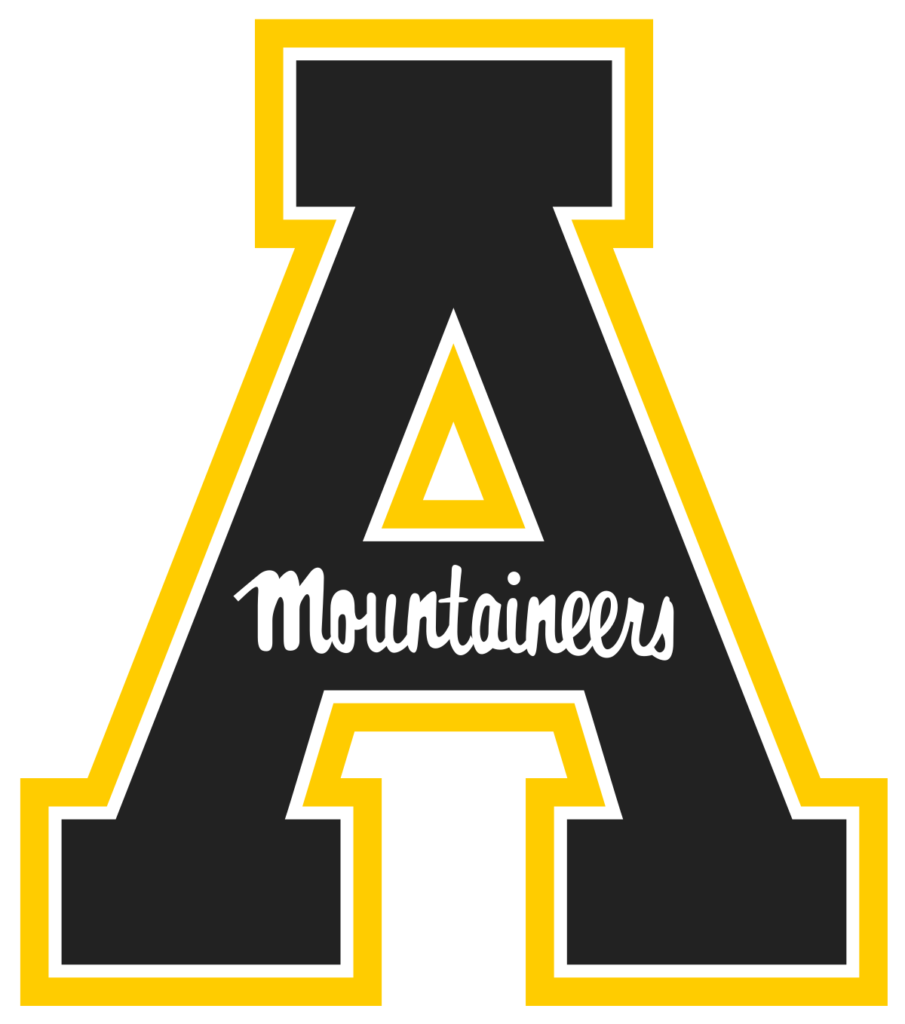 Appalachian State University is a mid-sized public university located in picturesque Boone, North Carolina. Home to around 17,000 students, Appalachian State is still able to provide relatively small class sizes which means more one-on-one attention for students of courses. With a graduation rate at 72%, the university scores better than a majority of public universities. The school is also relatively affordable in comparison to many schools. After financial aid, the average cost per year for an undergraduate student is presently $14,000.
The fully online bachelor of science in communications studies degree offered by Appalachian State University is ranked for providing a range of features that online students tend to care about. This degree program offers courses in accelerated eight week bursts. Year around courses are available so that you can accelerate your time until degree if you so desire, and the entire degree can be completed in 6 semesters! For individuals looking to push through their coursework quickly, this grounded-in-science degree could be a great choice for you.
5. Eastern Illinois University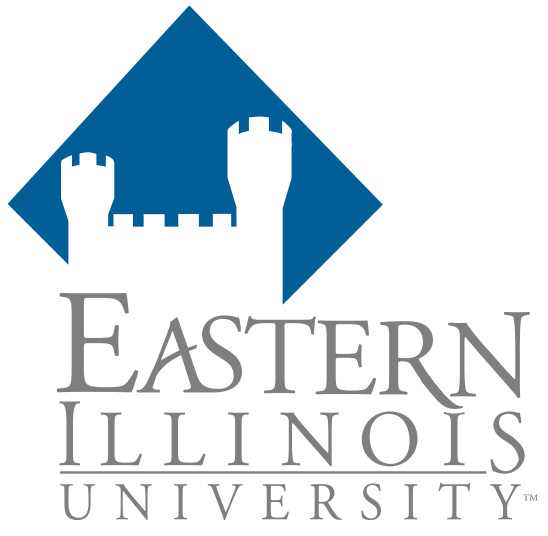 Eastern Illinois University is a relatively small university by public university standards. At around 4,600 undergraduate students, it's closer to the size of many liberal arts universities. This feature shows out in nice and small class sizes (much smaller than others on our list thus far). So if you're an undergraduate who learns well by participating and getting to know your professors, then this school could be for you. In recent years, Eastern Illinois University has expanded into online education. With a graduation rate of 63% and an average cost of undergraduate tuition after aid of $14,000 it's a solid buy for sure.
Yet another unique communications degree is offered by Eastern Illinois University. The title of this fully-online offering is communication in organizations. This 46-credit hour program is really a degree completion program. Though individuals may choose to take their general education requirements from EIU as well. If you already hold an associates or did your gen-ed requirements elsewhere, this can be a great value for completing your degree. Additionally, this degree program is available for full and part time students.
6. University of Minnesota Crookston
The University of Minnesota System is one of the top in the region, and Crookston is one of it's top schools. With less than 2,000 students, it's quite small for a public state school, and the perks of this are reflected in the university slogan of "small campus, big degree." Located at the edge of a large agricultural tract in the Red River Valley, the university is able to offer some unique research opportunities as well as academic programs within some fields. With an average annual cost after financial aid of $11,000, it's a good "bang for your buck" university. For students attending some courses in person or moving to the area, the small city of Crookston offers affordable living as well.
One of the more flexible degree in this list's lineup is the bachelor of science in communication offered by the University of Minnesota Crookston. Students may elect to pursue this degree as a minor, major, in-person, hybrid, or online. Additionally, students may choose between three emphasis areas depending on what their goals and interests are. The emphasis areas presently offered include social media, communication studies, and organizational communication/public relations. As one of the more affordable — tuition wise — options in our list, this covers a lot of bases for individuals wishing to enter any one of those three emphasis areas.
7. Arizona State University Skysong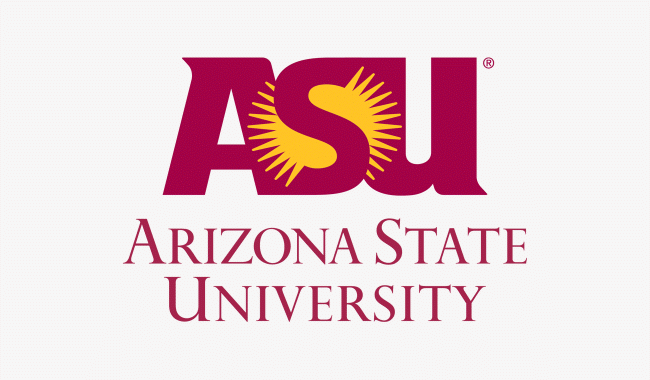 The Skysong Innovation Center is the home of Arizona State University's virtual campus. This concentration of teaching talent and delivery method expertise has allowed Arizona State University to reach the upper echelons of online education. Located in Scottsdale, Skysong allows for an experience where students never have to attend campus, a rarity traditionally. And something many students have taken ASU up on, with a current enrollment of close to 30%. For an online-only portion of the university, graduation rates are quality at 56%. The average cost of attendance for a full year at the undergraduate level is $14,000 after average financial aid.
Arizona State University's fully online bachelor of science in communication offers accelerated courses that only require 7.5 weeks for completion. Students have a range of electives they may choose from and may find themselves taking additional courses in relational communication, social influence, persuasion, leadership, professional issues, or gender issues. As a nationally recognized university, Arizona State University can be a great stepping stone to get started on the communication career you're interested in.
8. University of Texas of the Permian Basin

University of Texas of the Permian Basin is a small to medium sized public university located in the city of Odessa, Texas. Known for programs related to oil fields, the university has enjoyed a boom in recent years, particularly in certain academic disciplines. With a class size of 3,500 students, the school is also able to provide relatively small class sizes, meaning more one-on-one attention for students. The average annual cost is solid for universities in UT-Permian Basin's tier of schools at $10,000 after average financial aid is applied.
The bachelor of arts in communication offered by UT Permian Basin provides a wide range of electives with which students can tailor their degree to their interests and goals. In particular, students may choose to focus on advertising, legal issues with communications, language in contracts, rhetoric, among other topics. Students may transfer in up to 24 credit hours, roughly one quarter of the degree program. This degree is offered part time, full time, in person, or for remote students.
9. Northeastern University

Northeastern University is the first private university within our ranking. And while it may have dropped a few spots due to our methodology considering the average cost of attendance, it's historically been one of the top schools in the nation. Home to close to 14,000 students, the university uses its significant endowment to keep classes quite small and student services are top notch. As mentioned, the average cost of attendance after aid is more steep than other universities in our list (at over $30,000 a year). But this helps to fund opportunities for connections with individuals and alumni who are top in their field. A choice of satellite campuses in opportune economic and academic regions is another draw for students wishing to attend graduate programming at this university.
Northeastern University offers a digital communication and media degree that is a bachelor's of science through their innovative college of professional studies. Their college of professional studies provides skills ready for the workplace, and tends to offer interdisciplinary applied knowledge from industry professionals. Experiential learning is at the heart of Northeastern's learning philosophy, so students should expect to need to apply what they are learning in group projects, internships, or their current workplace. If you're seeking to attend a world-renowned university from the comfort of your own home, this degree program could be for you.
10. Bellevue University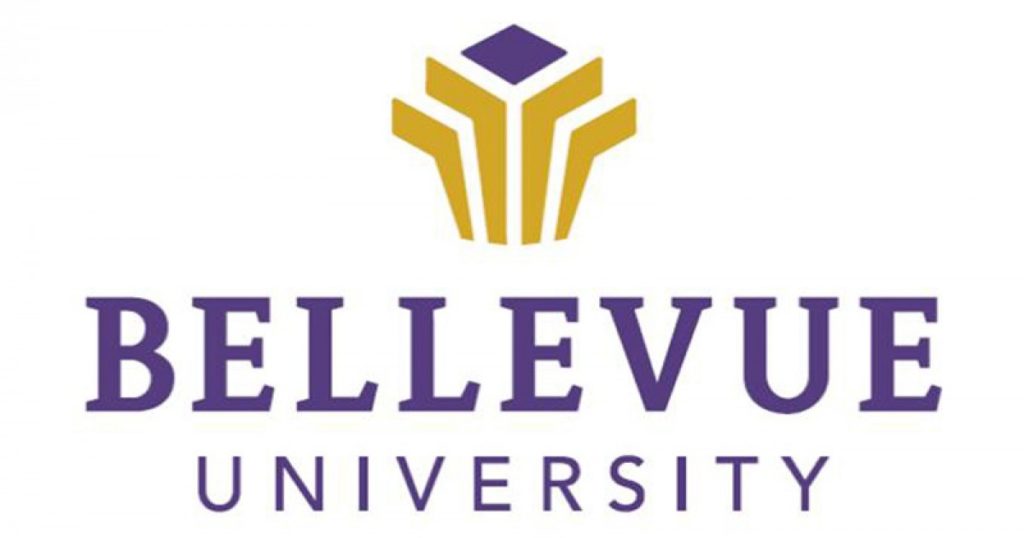 Bellevue University is the second private university on our list, and a unique offering. This university has focused on the outset on adult education as well as distance education. Around 80% of undergraduates are over the age of 25. And this is a school of over 10,000 students. Unique for its unerring focus on adult and nontraditional students, this is reflected in a very solid graduation rate for online students. Additionally, pricing is affordable for a private university, with an average undergraduate tuition of $12,000 a year after aid.
Bellevue University offers one of the most flexible online bachelor's degrees in communication we see in this year's ranking. A range of emphasis areas allows students to build off of a bedrock of communications understanding to specialize for their future career. Current emphasis areas include: mass media, organizational and strategic communication. Additionally, for students interested in such, the Kirkpatrick Signature Series are a group of American-values centered courses that students are required to take when attending Bellevue University.
11. California Baptist University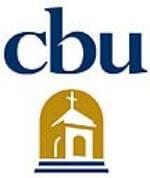 California Baptist University is one of the first Christian universities in our list. This private university is home to over 11,000 students and keeps small class sizes in both online and in-person courses. With a main campus in Riverside, California, California Baptist University is associated with the California Southern Baptist Convention (related to the Southern Baptist Convention). For students looking for a mid-priced Christian university that is private, California Baptist University could be for you. The present average cost of annual attendance for an undergraduate after financial aid is $23,000.
California Baptist University's online bachelor of arts in strategic communication offers a unique option — particularly for students seeking a Christian-grounded education. Up to 24 credit hours, roughly one calendar year's worth, may be transferred into the program. The program can be greatly accelerated and the average completion time is around 16 months. Courses included in this degree program include a focus theory of communications, digital trends, a senior project, public relations, and legal and ethical aspects of communications.
12. Ashland University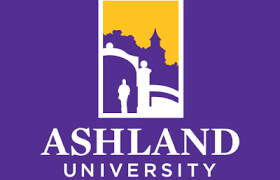 Ashland University is a mid-sized private Christian university associated with the Brethren Church. For students looking for a degree in communications with a strong Christian basis, Ashland attempts to provide a Christian worldview in all of their courses. With around 5,700 students, the university has a long and storied history of close to 150 years. For a school this size, a wide range of academic disciplines are offered including courses through a theological seminary, a college of nursing and health, a college of education, of business and economics, a college of education, and a college of arts and sciences. The average cost of annual tuition after financial aid is presently $20,000.
Ashland University offers two fully online communications degrees at the bachelor's level. The first is a bachelor of arts in communication studies, which is a traditional four year program that requires the choice of a minor. The second is a fully online bachelor of arts in communication studies that is geared towards adults and includes accelerated 7-week courses. Up to 30 credit hours may be transferred into the program, which is more than most undergraduate programs. For students looking for a Christian-based curriculum, both of these communications degrees can be a great option.
13. Arkansas State University
Arkansas State University is the flagship location of the Arkansas State University System. Presently the second largest university in the state of Arkansas, roughly 14,000 students call the university home. At the undergraduate level, a school of close to 9,000 is able to offer mid-sized college courses, helping to up the quality of engagements and amount of attention students gain. Arkansas State University's graduation rate is typical for universities within its tier. And the university can be considered a good "bang for your buck" school with an average cost per year after aid of $14,000.
The fully online bachelor of arts in communication studies degree offered by Arkansas State University places in this ranking due to its affordability and flexibility. At $258 per credit hour and with financial aid available, it's one of the most affordable degrees we surveyed (even for those not in the state of Arkansas). It also allows for students to accelerate or decelerate their course of study with a variable length degree program. A wide range of electives include particularly unique options like conflict resolution, narratives in health in healing, and computer mediated communication.
14. Mississippi College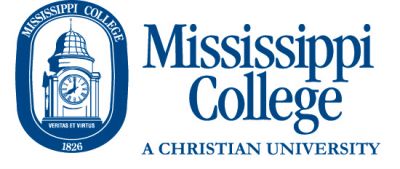 The second Baptist college on our list, Mississippi College is the oldest college in Mississippi. With a strong endowment and only 6,000 students, the college is able to provide quality instruction and keep course sizes low. In recent years the university has added a handful of online degrees, but a majority of students still attend in-person at the campus in Clinton, Mississippi. The college has a strong undergraduate graduation rate for colleges in its tier. The average cost of attendance for an undergraduate per year after aid is accounted for is $17,000.
Mississippi College offers a wide range of courses in communication online. These include a bachelor's in communication generalist track courses, as well as graduate-level communications courses. For individuals interested in a Christian liberal arts school-like experience that they can pursue online, Mississippi College could be a great choice. As one might expect this entry did well compared to many of the colleges on our list in the metric of graduation rate. Courses within the bachelor's in communications degree include digital communications, communication law, media in society, public speaking, journalism, and a senior project.
15. Columbus State University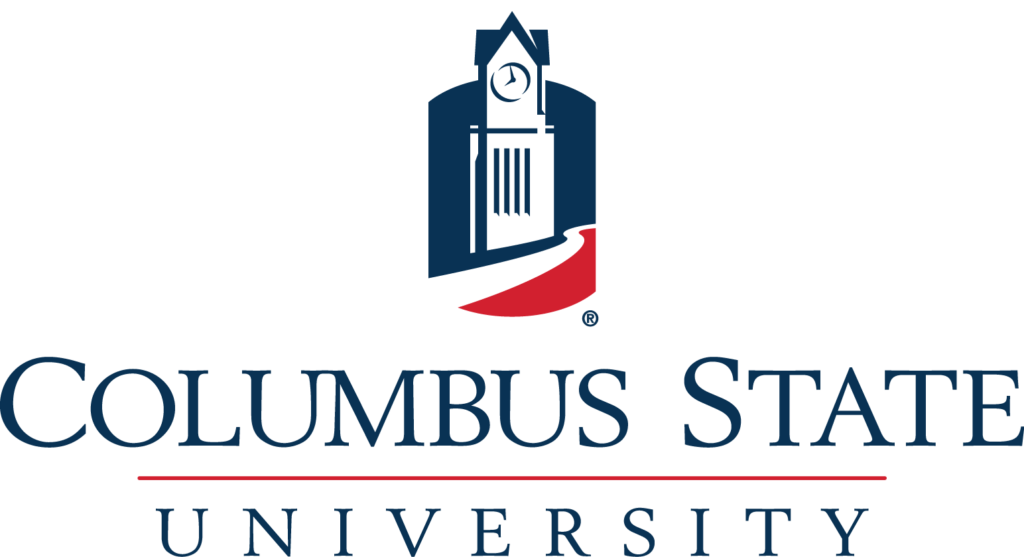 Columbus State University is a space grant university that is a part of the University of Georgia System. This school is home to close to 8,000 students and recruits from all 50 states and a range of international locations. Some of the most noteworthy programs and academic centers within the university include their space center, a center for writers and musicians, an environmental learning center, a center for global engagement, and a strong archive collection. The average cost to attend Columbus State University for an undergraduate after aid is accounted for is $14,000.
Columbus State University's online bachelor of arts in communication ranks highly due to it's flexibility as well as the relatively affordable nature of the program. The widest range of emphasis areas seen in the schools in this year's ranking are present at Columbus State University. These communications degree emphasis areas include a film production track, a social media track, a visual communication track, an integrated media track, a public relations track, and a communication studies track. Columbus State was also found to be the 5th most affordable program surveyed after student financial aid was taken into account.
16. Lakeland University

Lakeland University is another Christian-centered university on our list, in this associated with the Church of Christ. This liberal arts college offers both undergraduate and graduate degree programs and places an emphasis on promoting access to education for nontraditional learners. This focus is achieved through a wide range of evening, weekend, and online education centers throughout the state. Additionally, a two year program is available at the international campus in Tokyo. With a strong graduation rate, Lakeland is moderately priced for a private university with an average undergraduate annual cost of $20,000 after average aid.
Lakeland University provides an elective rich fully online bachelor's degree in communication. Individuals can use this degree to prepare for a job in web content, public policy, journalism, public relations, integrated communications, or corporate communications. With a relatively high graduation rate, this degree program can be a great choice for individuals seeking a Christian-centered degree program. Additionally, Lakeland has a long history of providing academic programming for nontraditional and adult students. This means they likely know a thing or two about online education.
17. Trine University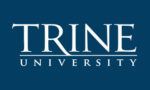 Trine University is a small private university that is home to around 2,200 in-person and 2,800 online students. For it's small size, the university is a rarity to hold the prestigious space-grant designation. Though the university started as a teacher's college, today courses are offered in arts and sciences, business, education, and engineering. Trine is accredited at the highest level (regionally) by the Higher Learning Commission. Their graduation rate is strong for their tier of university (regionally ranked). The fees are moderate, however, for private colleges with an average cost of undergraduate annual attendance at $26,000 after financial aid is applied.
Trine University's fully online bachelor of arts in communications is great for adult learners and in particularly those in the armed forces. Courses can start any night of the week. And an already relatively affordable private degree program offers great discounts for active duty military members. Another unique offering is that students must choose a "professional track." This is essentially a secondary discipline used to enhance their communications coursework and provide more of an interdisciplinary mindset. Current professional tracks include health care administration, organizational leadership, criminal justice, and information systems.
18. University of North Dakota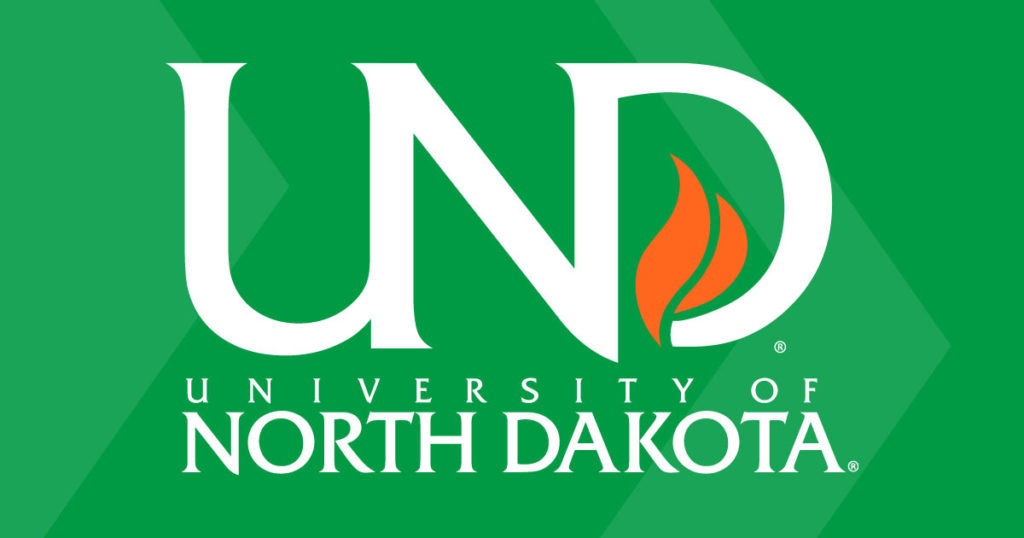 The University of North Dakota is a space-grant designated public research university that holds a main campus in Grand Forks, North Dakota. It's a mid-sized public institution with about 13,500 students. In recent years the university has expanded online by a decent degree. With clost to 1,000 academic faculty, class sizes can remain small and students can gain a great deal of one-on-one instruction in many disciplines. Their online programming has been lauded by a range of publications including US News and World Report. Whether you study online or in-person, there are a wide range of academic subjects one can pursue. In-person a total of 224 fields of study are available. The average cost of undergraduate annual tuition after average aid is applied is presently $16,000.
The University of North Dakota's bachelor of arts in communication degree is placed in our ranking due to UND's commitment to high quality and flexible online education. As with many of their other undergraduate degrees, students can pursue their degree through self-paced courses that they can enroll in anytime. While you'll likely want to keep your degree program moving along, this additional flexibility can be a life saver for working or non-traditional students. Students can also customize their degree with a wide range of focus areas. A sampling of these focus areas include digital journalism, advertising, social media strategy, and strategic communication.
19. Liberty University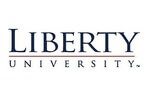 Liberty University is an evangelical Christian university that has in recent years been one of the fastest growing schools in the nation. While around 15,000 students attend the university in-person, online degrees have fueled the schools growth where there are over 90,000 students! This means Liberty University has a great deal of data on what works and doesn't work in online education. For students who share the evangelical Christian beliefs of the university in particular, Liberty can be a tried and true way to progress in a huge range of fields. The average cost of attendance for undergraduates after the average amount of financial aid is applied is presently $28,000.
A unique offering on our list, Liberty University offers a fully online bachelor of science degree focused on strategic communication. We like this degree for many of the reasons Liberty is so popular among online learners. For example, you can transfer in up to 75% of the total degree. Additionally, courses are quick, only taking 8 weeks. These factors allow the average time until degree to drop to 3.5 years. Two concentrations are available within this degree program, social media management and strategic communications.
20. Colorado State University – Global Campus
Colorado State University has long been a well reputed western school in a range of subjects. In recent years, the emergence of CSU – Global, a separate university within the Colorado State University System, has taken on increasing prominence within online education. With one of the widest ranges of online degrees in the nation, and coming from a well regarded public school, CSU – Global has helped students to succeed across the nation and world. Presently CSU – Global has about 20,000 fully online students at the undergraduate and graduate levels. Programming – as one might expect – centers around non-traditional programs and adult learners.
Colorado State University – Global is known for being SUPER adult or nontraditional student friendly. And their bachelor of science in communication degree is no different. Courses are often asynchronous, meaning you can log in when you have time. Additionally, there are 18 total specialization that individuals can delve into to make their communications degree interdisciplinary and to specialize in a subfield. A sampling of these specializations include finance, computer programming, data management, project management, small business, marketing, and many others.
For Further Reading: