If you're interested in becoming an intelligence analyst, a college degree is essential to reach your goals. Going to college – for any of a variety of majors and at either undergraduate or graduate levels of study – can help you develop the knowledge and skills needed to collect intelligence in various forms and from various sources, as well as to examine information that is available.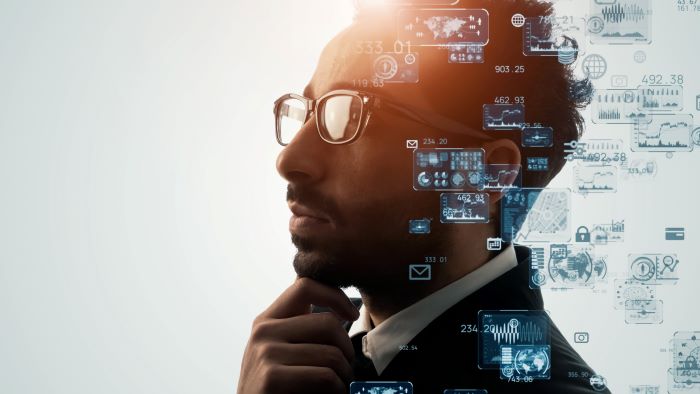 What Is Intelligence Analysis?
Intelligence analysis is a field of study, research and professional work that revolves around analyzing information – data of various kinds – typically for tactical or strategic purposes. Intelligence analysis often pertains to vital information concerning an enemy like a terrorist organization, a hostile foreign government or a cybercriminal.
However, work in the field of intelligence analysis may also focus on "enemies" of a less dangerous nature, such as competitors in business markets or rivals in political campaigns.
The skilled professionals who work in the intelligence analyst community perform work like the following:
Collect intelligence information from multiple sources
Evaluate information and the sources from which it was obtained to determine if individual pieces of data are reliable, likely to be accurate and useful
Provide analysis of the collected intelligence, often using analytical and scientific software like programs through which you can perform complex statistical analyses
Interpret the analyzed data to help your employer make strategic and tactical intelligence decisions – whether about safeguarding national security by thwarting threats or outperforming business competitors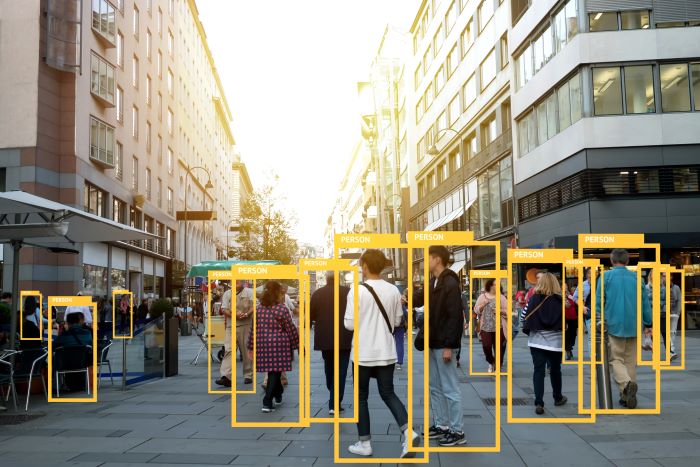 Work in the field of intelligence analysis is extremely important to the operations of federal government agencies dedicated to security and defense. While the stakes aren't nearly as high when working in business intelligence analysis, the work performed in this capacity can still bring a lot of value to companies that employ intelligence analysts.
For intelligence analyst careers as a whole, the job outlook is positive, since threats to security – of the United States as a nation and of private corporations – are only growing. Although intelligence analysts often work long hours, their ability to make meaning out of hidden information puts them in high demand and allows them to command considerable earning potential.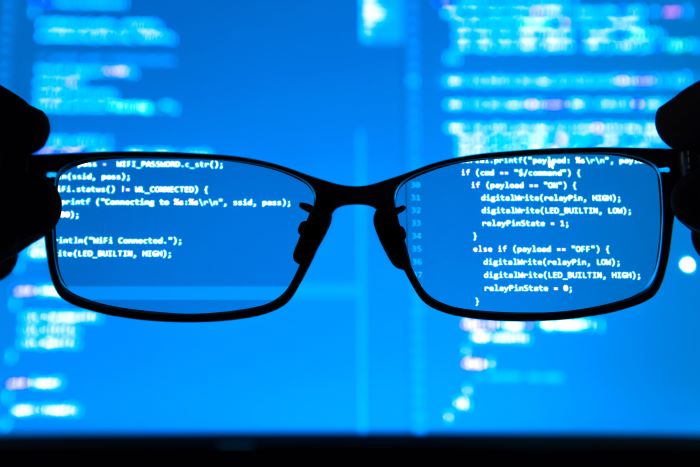 Types of Intelligence Analysts
The intelligence community encompasses many types of career roles. Intelligence analysts often focus on areas of security or law enforcement. Many other types of intelligence analysts are subject matter experts who work in more specialized areas and need specialized technical and non-technical skills.
National Security-Focused Intelligence Analysts
Certain roles in intelligence analysis primarily apply to government agencies, especially those at the federal level. For example, counter-terrorism analysts gather and assess data about foreign terrorist groups and domestic terrorists, while counterintelligence threat analysts focus on threats posed by foreign governments and their intelligence agencies (otherwise known as information warfare).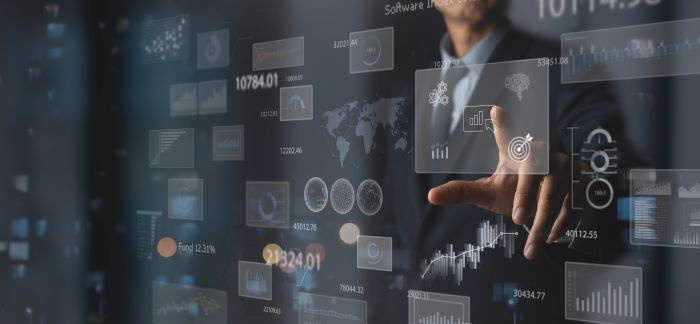 Similarly, a targeting analyst is responsible for identifying potential threats. Target analysts may focus on finding individuals, organizations, geographical regions and types of crimes that could pose security risks. Additionally, in intelligence-focused agencies like the CIA, there are military analysts, who specialize in studying and analyzing the militaries of other nations, and leadership analysts, who study and attempt to predict the behaviors and psychology of foreign leaders all over the world.
Cyber Threat Analysts
Some intelligence analysts examine information pertaining to cybersecurity threats. Cyber threat intelligence analysts find employment in federal security and law enforcement agencies, local and state law enforcement organizations and private-sector companies.
RELATED: What Are Some of the Degree Choices to Be a Cyber Threat Analyst?
All organizations that collect personal data from consumers could potentially be the targets of cybersecurity attacks. Generally, cyber threat analysts need some background in areas like computer engineering.
Economic Analysts
Economic trends matter to corporations as well as intelligence-focused agencies in the government. A background in economics, business administration or finance can help prepare you for the variety of roles available to economic analysts. Whether your ambition is to investigate economic crimes or manage marketing and business analytics for a corporation, a role as an economic analyst is a good fit for someone who is as interested in economic trends as they are in data analysis.
Political Analysts
The political analyst job title is a complex one. In intelligence agencies, political analysts are intelligence analysts whose collection and interpretation of data revolves around political issues, trends, strategies and events in foreign nations and, particularly, how those developments could impact the United States.
In other capacities, companies and organizations may use the term "political analyst" interchangeably with "political scientist." Generally, political scientists also analyze data, but the data with which they are most concerned has less to do with security and the intelligence community. Instead, political scientists focus more on the study of political systems and events, often analyzing political trends for think tanks or political candidates or lobbying for companies or organizations.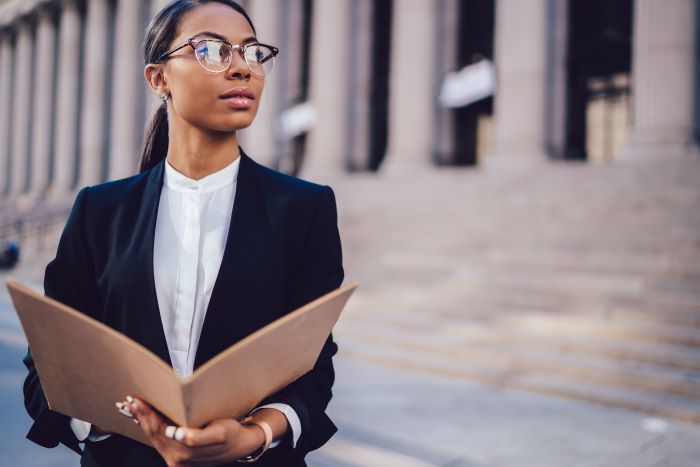 Medical and Health Analysts
Are matters of public health part of the field of intelligence analysis? They are for specialized intelligence analysts called medical and health analysts. When these intelligence analysts work for the government, they typically focus on global outbreaks of diseases. Some medical and health analysts, often holding job titles like "healthcare data analyst" or "medical business intelligence analyst," instead analyze data that pertains to the operations and performance of medical facilities or healthcare systems.
Business Intelligence Analyst
Business intelligence analyst is a career option for someone whose interests have to do with data that pertains to business operations of any kind. A business intelligence analyst uses many of the same types of skills in intelligence collection and statistical analysis that analysts in other work capacities use, but their focus is generally on business success and profitability.
How to Become an Intelligence Analyst
Your first step to qualifying for intelligence analyst jobs is completing your high school diploma. From there, prospective intelligence analyst can start weighing their options for higher education.
Pursuing a college degree in hopes of working in intelligence analysis means making some big education decisions. You need to start your school search, which might include consulting school rankings of the best colleges, and pick a major that you think is the best degree for you. During school, but undergraduate and graduate students can apply for internships and other programs to gain firsthand experience.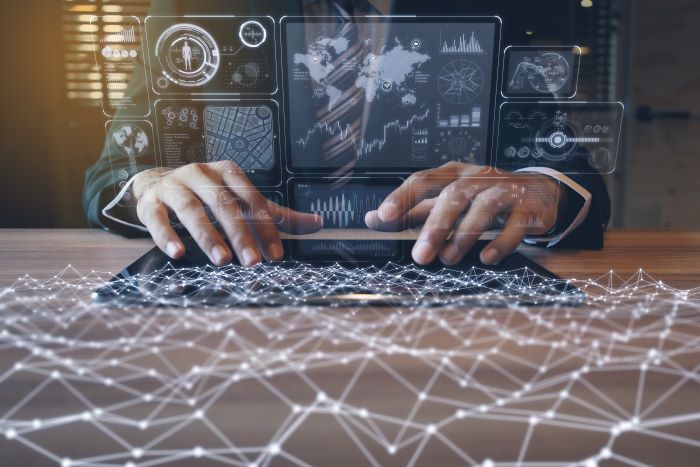 After you finish your bachelor's degree, you have multiple options going forward to prepare for intelligence analysts career roles. You might go out into the workforce and start gaining work experience in an entry-level role in your field. Alternatively, you could decide to go to graduate school. Graduate students have the opportunity to develop a more advanced level of knowledge, build an area of specialization in their field and conduct independent research.
The Best Degree for Intelligence Analyst Careers
There's no one degree path that prepares you to work as an intelligence analyst. Students may choose to stop their studies at the bachelor's level or pursue a master's degree or even a doctorate, and they may select one of several diverse programs of study in which to pursue a degree.

Bachelor's Degree and Master's Degree Options for Aspiring Intelligence Analysts
What degree level do you need to become an intelligence analyst? O*NET reported that nearly three-quarters of experts surveyed said that new intelligence analysts need a bachelor's degree. However, 13 percent of respondents said that they consider a master's degree critical for new hires in intelligence analyst roles.
In any case, the place to start preparing for your career in intelligence analysis is by pursuing a bachelor's degree. From there, you may decide to join the workforce so you can start gaining hands-on experience in the field or to start pursuing a masters degree or another kind of advanced degree right away.
Majors to Consider for an Aspiring Intelligence Analyst
A prospective intelligence analyst might choose a highly specialized major, such as intelligence studies or national security studies, or they might choose a much broader area of study in which to develop the knowledge to qualify as a subject matter expert.
Although aspiring intelligence analysts aren't limited to one educational option, some bachelor's degree programs are more relevant to the field of intelligence analysis than others. The majors listed below – intelligence analysis degrees, national security degrees, international relations degrees, criminal justice degrees, information technology degrees, computer science degrees, cyber security degrees, political science degrees and economics degrees – are some of the best degrees to consider for becoming an intelligence analyst.
Any of these programs of study can help you become an intelligence analyst of some sort. Choosing which direction to take in your pursuit of higher education requires you to think about your interests in more specific ways.
Which degree path is the right major for you depends on what kind of intelligence analyst jobs you want to pursue. If you want to be a counter-terrorism special agent in a government intelligence department or agency, your academic path may be much different than an aspiring economic analyst or health analyst.
Intelligence Degree Programs
There are degree programs out there, even at the bachelor's degree level, that concentrate on the intelligence field specifically. Bearing names like intelligence management, strategic intelligence and security and intelligence studies, these programs cover the foundations of intelligence operations.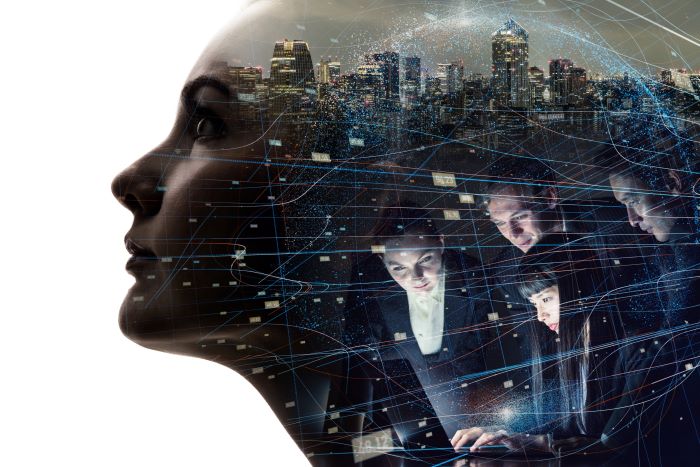 Generally, these interdisciplinary programs include at least some coursework on the introductory foundations and concepts of intelligence studies and the systems and programs used for intelligence collection. Coursework in criminal justice, law enforcement, homeland security and cybersecurity are often included in an undergraduate degree program in intelligence. Students should also expect to take some classes on the principles and methods of advanced analytics.
Often, students pursuing a degree in intelligence can use their elective courses to customize their curricula. Potential options for elective courses that a student of intelligence studies may take include everything from organized crime and bioterrorism to graphic information systems and cyber investigations.
National Security Studies
Majoring in national securities studies makes the most sense for students who know for sure that they want their intelligence analyst career to take them to federal intelligence agencies, although the knowledge gained through this coursework can also apply to law enforcement and business environments.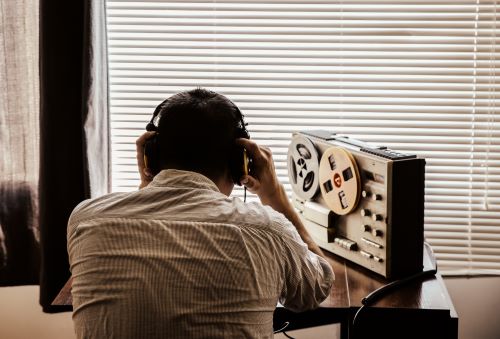 If you want to pursue this specialized area of study, be ready to take classes in all areas of the security field, from computer security studies and the design of security systems to the administration of security organizations and current events and issues in the security industry. You will probably also study areas of risk management in general, the United States government, international relations and policy, national security law and the intelligence community.
International Relations
Whether they work for federal government intelligence organizations or for companies with a multinational presence, intelligence analysts often need a strong understanding of what is happening in foreign countries and between nations. After all, national intelligence often involves dealing with any potential threat that pertains to foreign affairs. As such, majoring in international relations may be a smart move for a future intelligence analyst.
In a degree in international studies or international relations, you can expect to take classes in global conflicts and current affairs, globalization, international human rights, global politics and the impact of international wealth and power on politics, government policies and economics. For international relations majors, experience studying abroad is particularly valuable.
Criminal Justice
Outside of the business world, much of the intelligence analyst occupation is concerned with crime and criminal activity. Criminal intelligence analysts may work to identify threats from foreign governments and terrorist organizations, while FBI special agents may use their intelligence analysis skills to investigate violent crimes, financial crimes and drug trafficking.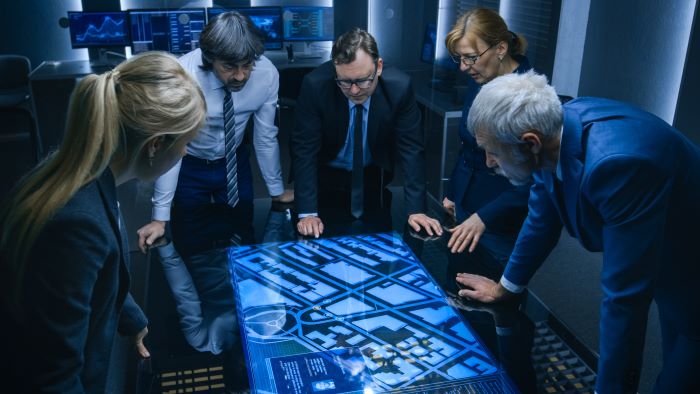 If you want to work in some security or law enforcement capacity, majoring in criminal justice can help. Your coursework might include studies in criminology, the criminal court system, corrections, criminal punishment, criminal investigation procedures, different types of crime and methods of crime prevention.
RELATED: What Classes Will I Take in a Criminal Justice Degree?
Information Technology, Computer Science or Cybersecurity
Computer technology skills are critical for intelligence analysts today. If you want to become an intelligence analyst, it never hurts to develop a background in an area of computer technology, such as information technology (IT), computer science or cybersecurity. In any of these areas of study, you will develop the kind of strong computer skills that a government intelligence agency, law enforcement organization or corporation will value.
RELATED: What Is the Benefit of a Degree in Cybersecurity vs. Network Security?
Each of these programs of study is distinct. Generally, computer science focuses mainly on computer software and the skills (like programming) and theoretical knowledge (like mathematical algorithms) required to develop computers and, especially, computer software. Information technology focuses on the application of computer technologies that include both hardware and software components to the development, maintenance and troubleshooting of computer networks and systems. Cyber security emphasizes the field of computer crimes and attacks and may focus on developing security measures to reduce the likelihood of cyberattacks and on the investigation of computer-related crimes.
RELATED: The 20 Best Masters in Cyber Security Online
Political Science
If you choose to study political science, you might study the branches and procedures of the American government system, international politics, comparative politics, research methods for political science, constitutional law, American foreign policy and politics in propaganda and public opinion.
Economics
Students of economics will study the principles of both microeconomics and macroeconomics, as well as econometrics, research and experiments in economics and the applications of game theory. Elective coursework options often include economic policy, international macroeconomics, public finance, economic development and economics as they pertain to everything from health and behavior to sports.
Because intelligence organizations are looking for subject matter experts in a variety of areas, you aren't limited to the list of majors above to become an intelligence analyst. If you enjoy the life and natural sciences, you might decide to major in physics, biochemistry, biotechnology, engineering, data science or a different area of science and technology. If you find yourself more drawn to the humanities, embrace those interests and major in a subject like English, history, a certain geographical region or a foreign language. Successful intelligence analysts must be invested in the work they do, so the best degrees for cultivating the skills and reputation you need are the programs of study that most interest you.
Skills for Intelligence Analysts
Becoming an intelligence analyst takes more than a degree. This is a career field that will test your skills and technical knowledge in many ways.
Some of the most important skills for an intelligence analyst, according to Norwich University, are skills in intelligence collection disciplines, including the following:
Human intelligence (HUMINT): Collecting intelligence from human sources, which encompasses anything from spying on subjects to gain important information through covert means to directly interviewing them
Signals intelligence (SIGINT): Collecting intelligence through intercepting electronic signal transmissions and other types of communications
Geospatial intelligence (GEOINT): Collecting intelligence that pertains to physical geography and human activity in any location on the Earth through the use of data and images attained through geographic information systems (GIS), remote sensing techniques and other technical and non-technical methods.
Human intelligence, signals intelligence and geospatial intelligence aren't the only types of information intelligence analysts must examine. Other areas of technical intelligence for intelligence analysts include imagery or photo intelligence (IMINT or PHOTINT), measurement and signals intelligence (MASINT) and open-source intelligence (OSINT).
Intelligence analysts must have technical skills and knowledge in a variety of areas, but these "hard skills" aren't the only skills that matter. Aspiring intelligence analysts can also benefit from developing their "soft skills," as well. For example, critical thinking skills are crucial to success in the intelligence analysis career.
Naturally, intelligence analysts must have strong analytical skills. While the skills used to run statistical analyses using advanced computer software are technical in nature, being able to analyze the quality and relevance of information – and to determine what information you must have in order to analyze a certain problem or possibility – requires skills that aren't particularly technical in nature.
Additionally, although statistical analyses focus on numbers, conveying your interpretations of data requires excellent writing skills. Intelligence analysts may also benefit from having knowledge of a foreign language. Knowledge of foreign languages is especially valuable for intelligence analysts who want to work in an area of intelligence analysis in which they deal extensively with foreign leaders, operatives, representatives, policies and politics.
Jobs for Intelligence Analysts in Government Agencies
Most intelligence analysts, at least in the roles many people first think of, work for the government in some capacity. Jobs in federal government organizations, including the Central Intelligence Agency (CIA), the National Security Agency (NSA), the Federal Bureau of Investigations (FBI) and the Department of Homeland Security, are among the most well-known positions in the intelligence analyst profession.
Intelligence analysts also work in or with smaller government entities, such as state or local law enforcement agencies and correctional facilities. In these roles, intelligence analysts may work either as employees or as outside consultants employed by technology and consulting companies.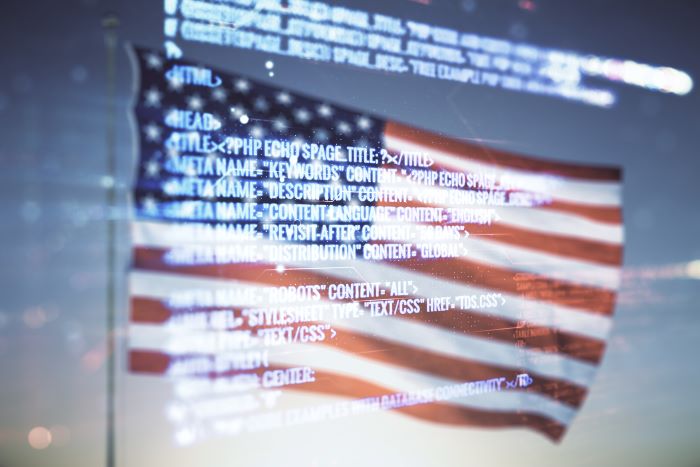 Central Intelligence Agency
The CIA is probably the best-known federal agency for employing intelligence analysts. After all, "intelligence" is a core part of the organization's name. Intelligence analysts in the CIA support the agency's mission of analyzing intelligence that pertains to security threats and providing that information to the government. While the CIA employs analysts in many areas of focus, intelligence analysts in this agency often focus on identifying threats from foreign terrorist groups and foreign governments and using their intelligence to stop or prevent attacks and other threats.
National Security Agency
The NSA has an entire career field devoted to Information and Intelligence Analysis. General intelligence analyst roles at the NSA focus on using foreign intelligence to identify targets and interpret their intentions and any threats they pose to national security. The NSA also hires linguists and language analysts, computer network analysts, signals analysts, telemetry signals analysts and digital network exploitation analysts.
RELATED: What Is a Degree in National Security Studies?
Federal Bureau of Investigations
Intelligence analysts play a key role in virtually all aspects of the FBI's investigations. An FBI intelligence analyst may be a subject matter expert in any of a wide array of areas, but their career path will fit into one of three categories: intelligence collection and reporting, tactical intelligence or strategic intelligence. Whatever path you choose will start with a 10-week FBI basic training course.
Department of Homeland Security
In the Department of Homeland Security's Office of Intelligence and Analysis, intelligence analysts can work in one of seven distinct roles. Job opportunities in the category of intelligence collection include Collection Requirements Manager and Open Source Intelligence Research Specialist. In the intelligence analysis category, career options include Cyber Threat Intelligence Research Specialist, Counterintelligence Intelligence Operations Specialist, DOMEX Digital Forensic Intelligence Operations Specialist, Analytic Methodologist and All-Source Analyst.
Intelligence Analyst Jobs in the Private Sector
Aside from the technology and consulting companies that employ intelligence analysts to assist them in their work with government agencies, there are roles in this career path that aren't related to law enforcement or government work.
RELATED: What Are the Highest Paying Jobs in Information Security?
Intelligence analyst positions in private corporations often work in private security, information security, cybersecurity or risk analysis. In these roles, you might be responsible for identifying and analyzing physical security threats and cybersecurity threats. Roles in risk analysis may have a broader focus, including not only physical security and cybersecurity threats but also risks to private corporations posed by world events, political and economic trends and other events.
Other roles, like business intelligence analyst and market intelligence analyst, have less to do with security and more to do with economics and strategic planning and intelligence. Responsibilities in these roles tend to emphasize research on competitor companies in the market or on the analysis of data to improve operations, efficiency and profitability.
Intelligence analyst jobs with non-governmental organizations generally don't require the same kind of security clearance as government roles in national intelligence agencies do.
Starting Your Intelligence Analyst School Search
Now that you know what's needed to become an intelligence analyst, you can start taking action.
Think about your interests and your ideal career path, and let those choices drive your subject search as you contemplate the best degrees for you. While you're narrowing down your choices, look at school rankings, the cost and value of your education and other factors that distinguish your top choice schools from other colleges and universities.
Ideally, you should search for a degree program that offers opportunities to gain experience and specialized knowledge in your area of interest. Having some real-world experience can help put you on the path to become an intelligence analyst.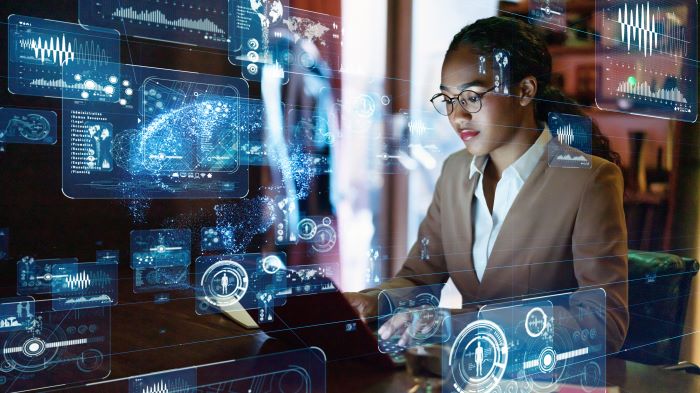 Can You Earn an Intelligence Analyst Degree Online?
For some students, flexibility and convenience are some of the most important factors to consider in planning their education. The easiest way to prepare to become an intelligence analyst may be through earning a degree online.
There are online degree programs that could prepare you for a career as an intelligence analyst, although you may need to complete in-person fieldwork experiences or gain professional work experience first before you have the extent of hands-on technical skills needed to succeed in this career.
Students should know that just because online courses are convenient doesn't mean they are easy. Online coursework offered by reputable, accredited colleges and universities typically covers curricula just as rigorous as you would find in an in-person class. However, if you go into your online studies with realistic expectations of rigorous coursework and the self-discipline to log onto the virtual classroom platform consistently, online courses can help you prepare for a new career with minimal disruption to your life.
Related Resources: 
What Degree Do I Need to Be a Policy Analyst?
What Degree Should I Get to Join the CIA?
What Degree Should I Get to Join the FBI?