If your dream job would be fighting crime with your intellect, a career as a crime analyst may be just what you're seeking. Crime analysts use crime reports and technological tools to make sense of patterns and trends in crime and criminal activities. If you're wondering how to become a crime analyst, this guide can put you on the right path. Becoming a crime analyst typically requires an education level beyond a high school diploma.
How to Become a Crime Analyst
The short version of the path to becoming a crime analyst is as follows:
Earn a bachelor's degree, which is generally the first step toward becoming a crime analyst.
Gain experience in entry-level roles in law enforcement, data analysis or research.
Pursue a master's degree.
Seek certification from a professional organization like the International Association of Crime Analysts (IACA) or the International Association of Law Enforcement Intelligence Analysts (IALEIA).
Additionally, the hiring process for most crime analyst jobs includes an extensive background check. Maintaining a clean criminal record is essential if you want the best opportunities to work as a crime analyst. Otherwise, you're unlikely to pass the background investigation required to secure employment with a police department in a crime analyst role.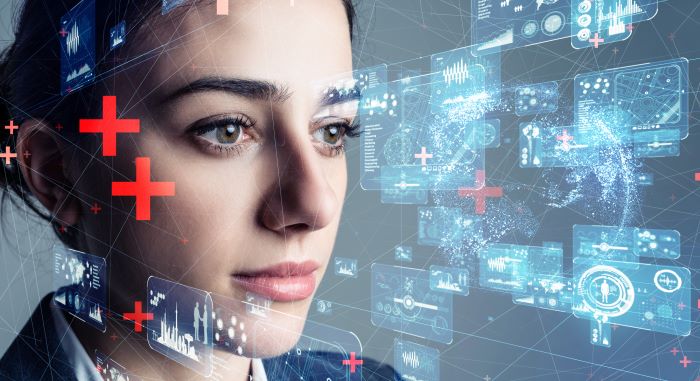 The Level of Degree Needed to Work as a Crime Analyst
Although you can occasionally find crime analyst jobs that are available to a high school graduate with considerable relevant experience, this career path is more likely to require a college degree. In fact, many crime analysts go to graduate school, according to Grand Canyon University. The job outlook is better for crime analysts with a degree, especially those with a graduate degree.
Degrees in crime analysis and related areas of study exist at every level of higher education. A certificate program provides the fastest introduction to the crime analyst field, followed by two-year associate's degree programs. Pursuing advanced degrees like master's and doctoral degrees takes the longest. For most crime analysts, the first step into the field is earning a bachelor's degree. At the very least, certificate programs can help prospective crime analysts gain the skills to interpret data and determine trends in crime, improving their job outlook in less time than a traditional degree program.
RELATED: What Salary Can You Expect With a Master's Degree in Criminal Justice?
An aspiring crime analyst doesn't need to go straight to graduate school after completing their bachelor's degree. In fact, it's often beneficial for aspiring crime analysts to gain some relevant experience in law enforcement, or in the workforce more generally, before advancing their education. Strictly speaking, you don't have to go to graduate school to become a crime analyst at all, but pursuing a higher level of education can help you develop relevant skills for crime analysis.
Work Experience for Crime Analysts
Although research plays a big part in the job duties of a crime analyst, this career is focused on application to real-world issues in crime, the criminal law system and crime prevention, not just abstract theory. As such, having relevant work experience if you want to become a crime analyst.
Work experience for an aspiring crime analyst can take several forms. For crime analysis roles in some law enforcement agencies, a candidate must have prior law enforcement work experience, according to the job search website Indeed. This requirement for some crime analyst roles exists because law enforcement intelligence analysts must have a comprehensive, real-world understanding of law enforcement operations, not just an abstract perception of the law enforcement field.
What exactly counts as prior experience in law enforcement for a prospective crime analyst? Many crime analysts start their careers as full-time sworn law enforcement officers (police officers), even if doing so is not mandatory in the agencies and departments in which they wish to work. Having prior experience working in small or large law enforcement agencies gives aspiring crime analysts experience reading, writing or organizing police reports and dealing with the general public. As aspiring crime analysts gain experience working in law enforcement or a related field, you can also become familiar with the immediate and long-term problems law enforcement agencies are facing that require additional attention to address.
Prior experience as a police officer isn't your only option when you're preparing to become a crime analyst. Aspiring crime analysts may also serve in civilian roles with law enforcement agencies. For example, an aspiring crime analyst might work as a public safety officer or as a police dispatcher, fielding emergency phone calls and using computer-aided dispatch technology to coordinate the services of first responders.
Even volunteer experience and internships in or pertaining to related careers can count as professional experience for students and recent graduates looking for their first jobs in the crime analyst field.
Professional Certification for Crime Analysts
Professional certification awarded by a respected industry association can help boost your credentials as a crime analyst. In some states, certification may be mandatory to work as a crime analyst, Indeed reported. Even if you're not required to get certified, doing so can only help your crime analyst career progression.
The International Association of Crime Analysts (IACA) offers both the Law Enforcement Analyst – Foundational (LEAF) certification program and the Certified Law Enforcement Analyst (CLEA) program. The International Association of Law Enforcement Intelligence Analysts (IALEIA) also has its own certification process that includes a Basic Analyst Classification tier, a Criminal Intelligence Certified Analyst tier and a Lifetime Criminal Intelligence Certified Analyst tier.
Qualifying for professional certification from the International Association of Crime Analysts or the International Association of Law Enforcement Intelligence Analysts may require meeting eligibility requirements that include a criminal justice, criminology or related degree from an accredited college and a minimum number of years of experience working in a related field. Typically, passing an exam is an important part of the certification process.
The Best Majors for Crime Analysts
There is more than one way to prepare for this career path. Skills relevant to criminal intelligence, like skills in data collection and in the use of geo-mapping software that can be used to identify crime trends in a particular geographic area, are more important than a degree in a specific area of study.
Your best option to become a crime analyst is to prepare to pursue a bachelor's degree in a field that pertains in some way to criminal justice, criminology or crime prevention.
In some instances, crime analysts may start by pursuing an undergraduate degree in a more general field of study and focusing their graduate studies more narrowly on a relevant discipline that has to do with crime or criminal justice. Other degrees you might consider as an aspiring crime analyst include sociology, general or criminal psychology, statistics, business or public administration.
Intelligence and Crime Analysis
A particularly specialized major you could consider for this degree is intelligence and crime analysis. These interdisciplinary programs of study draw from the principles and concepts of criminal justice, police studies, political science, United States government and policy, sociology and criminology.
Developing analytical skills is an important part of a student's preparation to become a crime analyst. Coursework might include the foundations and advanced techniques for crime analysis, as well as data analysis more generally and spatial analysis. Classes may also cover research design and methods used in social, sociological, political and criminal justice research. Students may also be expected to develop technical skills in the use of computer information systems, computer programming and database management.
Criminal Justice
Majoring in criminal justice gives you a broader view of the criminal law, criminal court and corrections systems – all valuable areas of study for crime analysts. This major, too, is an interdisciplinary program that encompasses coursework in sociology, criminology, psychology, forensic science, data analysis and more. Criminal justice majors can expect to study criminal procedure, criminal law, corrections systems in the United States, ethics in criminal justice, social deviance and juvenile delinquency.
RELATED: What Classes Will I Take in a Criminal Justice Degree?
In some criminal justice degree programs, students may pursue optional concentration or specialization tracks. For an aspiring crime analyst, the most relevant specializations include areas like investigative sciences and profiling and criminal research and intelligence analysis.
Criminology
Criminology is the study of what causes crime and how crime can be prevented. In a criminology degree program, students take coursework in criminological theory, research methods in criminology, criminal law and the legal process and advanced principles of criminal justice. Elective coursework for criminology students may include forensic identification, social deviance and legal issues in medicine, mass communication, sports and business.
Many criminology degrees are offered in combination with criminal justice majors, either as a combined degree path or as a concentration within criminal justice. In some cases, though, schools offer bachelor's degrees in criminology specifically. As a standalone major, criminology is generally more common at the master's degree level than at the bachelor's degree level.
Sociology
Criminology is a subfield of sociology, so it makes sense that studying sociology can prepare you for a career in analyzing crime and criminals. When you major in sociology, your coursework will be broader in focus. Sociology is the study of social relationships, patterns, behavior, norms and institutions – not limited to criminal or deviant behavior. As a result, sociology majors may take classes in social inequality, sociology of education, social media's impact on life, sociology of mental illness and drug abuse and social norms and behaviors related to death and dying.
Because sociology is such a broad field of study, students pursuing a crime analyst career may have the chance to focus their curriculum on an area of interest. In a crime and justice concentration within a sociology program, a student may study criminology, deviant social behavior, juvenile delinquency, the representation of crime in media, social problems in criminal justice policy and policing, crime prevention techniques and different types of violent crimes.
Psychology
If you think of criminal profiling as it is often shown on television, you might gravitate toward the study of psychology, the branch of science that is concerned with thought and behavior. A general psychology major will equip students with research and data analysis skills and introduce them to biological, cognitive and social aspects of the field. For example, students may take courses in brain and behavior, language and thought, perception, memory, developmental psychology, abnormal psychology, social psychology, behavioral psychology and cognitive neuroscience.
Some schools offer more specialized programs of study in psychology, even at the bachelor's degree level. Students majoring in forensic psychology will focus on the application of psychological principles and practices to the criminal justice system. Criminal psychology students are more likely to delve into the psychological and social causes of and responses to criminal behavior. In either case, your coursework in research and statistical analysis is important if you want to go on to work as a crime analyst.
RELATED: What Degree Do I Need to Be a Cognitive Neuroscientist?
Statistics
The reason the study of statistics is so important for this career is because a crime analyst is, first and foremost, an analyst whose primary job is to interpret data. Because that data happens to pertain to crime and criminal intelligence, a knowledge of criminal justice and criminal psychology is valuable for a crime analyst. However, the skills crime analysts use most in their day-to-day work are analytical skills.
RELATED: Statistics Jobs: What Kind of Job Can You Get With a Degree in Statistics?
Majoring in statistics helps students develop the skills for statistical analysis, including how to use complex computer software and the programming languages needed to run calculations in these programs. Statistics majors typically take courses in mathematical statistics, applied linear regression and statistical methods and computing, as well as linear algebra, a sequence of courses in calculus and the fundamentals of computer science. Coursework in experimental design and analysis is also common for students of statistics, including those preparing for crime analyst roles.
Business or Public Administration
The purpose of a crime analysis department isn't directly to investigate and solve crimes but rather to aid in the administration of a police department. As such, a background in administration is valuable for this role, especially when a student's coursework allows them to gain the skills to analyze and interpret administrative data.
Public administration is a major that focuses more on administration skills used for the operations of government entities, while business administration is broader and more applicable to private companies and publicly traded corporations. Either option can help an aspiring crime analyst develop useful skills.
RELATED: What Degree Do I Need to Be a Business Analyst?
A public administration degree might include coursework in the policy-making process, administrative processes, the foundations of administration in the public sector, statistics and the management of change and conflict. A business administration program is likely to include core coursework in management, finance, managerial and financial accounting, marketing and other areas of business, as well as an opportunity to pursue an area of concentration.
RELATED: How Do I Become a Financial Forensics Investigator?
What Do Crime Analysts Do?
Before you decide that becoming a crime analyst is right for you, it's important to understand exactly what this job description entails – and what distinguishes crime analyst jobs from related careers.
Crime analysts use research and analysis techniques to make meaning of data that pertains to crime: crime trends, geographical "hot spots" where crimes are committed and crime prevention initiatives. By looking at large amounts of statistical information provided, a crime analyst can identify trends and growing problems in crime.
In their work, crime analysts compile information received from police reports, geo-mapping software, and other international, national and local sources of data. Data collection – the gathering of information from crime reports, mapping software and other data – is an important part of the crime analyst job description.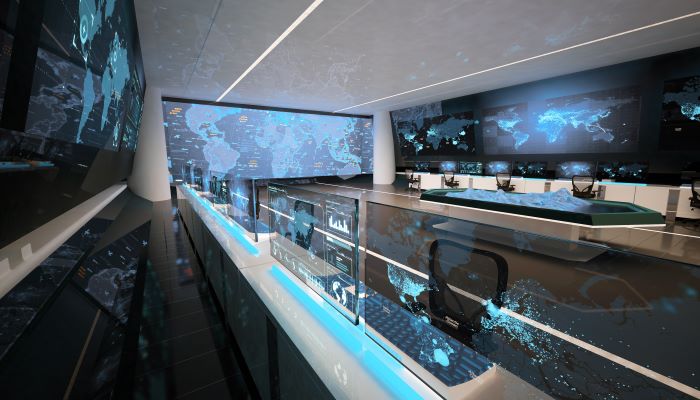 However, the hard work of data analysis is the main requirement for the crime analyst career, and this stage of the job occurs only after crime analysts compile information received from police reports. To identify patterns and determine trends in this data, crime analysts must utilize technological tools like statistical analysis software and mapping software. Because crime analysts must express their findings in ways that are meaningful and easy to understand, other common skills required for this role include strong presentation skills and skills in creating visual content that quickly communicates your interpretations.
Intelligence-led policing, made possible by the work a crime analyst performs, offers many benefits. The work of crime analysts helps law enforcement organizations make decisions about how to respond to certain allocate and use resources within their particular jurisdiction. For example, by interpreting data acquired from police reports within a particular jurisdiction, a crime analyst may be able to help determine how police resources should be distributed throughout a particular geographic area to address hot spots of criminal activity. Crime analysts may recommend to police departments evidence-based strategies for responding to crime in the most effective and productive ways.
Crime Analyst Average Pay
If you're thinking about becoming a crime analyst, it's worth looking at the median and average salary for this occupation. These two figures both express a crime analyst's earning potential.
Salary.com reported a median salary of $53,651 per year for crime analysts in 2022. The median salary represents the midpoint earning potential, the number at which half of crime analysts earn less, and half earn more.
The average salary for crime analysts nationwide in 2022 was $46,670, according to PayScale. This salary figure shows the average salary in the occupation by adding together all crime analyst salaries and dividing that number by the total number of crime analyst jobs.
What Crime Analysts Are Not
Just having an interest in crime doesn't make crime analyst the right job for you. A crime analyst job is closely related to other jobs pertaining to crime and justice, but it is a distinct career of its own. Don't confuse crime analyst with roles like detective, crime scene investigator, law enforcement officer or work in another related discipline. This common mistake could leave you disappointed if you study and train for years to become a crime analyst, only to realize the career isn't what you expected.
Crime analysts aren't detectives, but they support the investigations of detectives. The conclusions crime analysts draw can help law enforcement officers and detectives focus on areas of priority, such as geographical regions with high rates of criminal activity and types of crime that are trending upward. Ultimately, effective crime analysis helps detectives focus additional attention on the most urgent and growing problems.
A crime analyst also isn't the same thing as a crime scene analyst, or crime scene investigator. In a crime analyst role, you typically won't be visiting crime scenes or analyzing blood spatters or ballistics in a forensic laboratory, like a CSI technician would. A crime analyst is not a forensic scientist but instead a data analyst whose focus is on understanding and preventing crime.
In most instances, crime analysts are not sworn police officers, although they do often start out in these positions. A crime analyst does, however, work alongside police officers in an environment like a police agency.
Where Do Crime Analysts Work?
When you decide to become a crime analyst, you can expect your career opportunities to be limited to only certain industries and types of employers. Most often, crime analysts work for the government in some capacity. A crime analyst may work for government agencies devoted to intelligence or for law enforcement agencies at levels that range from the Federal Bureau of Investigations (FBI) to municipal police departments.
RELATED: What Degree Should I Get to Join the FBI?
Crime analysts who aren't employed by the government most commonly work for criminal justice organizations or institutions of higher education. Some crime analysts are employed by professional services companies that contract with government entities on a consulting basis.
Most crime analysts work for some sort of law enforcement agency. Smaller law enforcement agencies that employ crime analysts may include a sheriff's department or local police agency. Opportunities for crime analyst jobs may be rarer in smaller law enforcement agencies and sheriff department settings, while a larger police agency may have a dedicated crime analysis department. The large law enforcement agencies in which a crime analyst may work include police departments in major cities, as well as federal government agencies like the Federal Bureau of Investigation and the United States Marshals Service.
RELATED: What Degree Should I Get to Join the CIA?
Law enforcement agencies aren't the only government entities that value the ability to identify trends in criminal activities and other relevant skills. Security-focused agencies like the Central Intelligence Agency (CIA) and the National Security Agency (NSA) also hire intelligence analysts with strong skills in critical thinking and data analysis.
Related Resources: 
How Do I Become a Crime Analyst?
What Degree Do I Need to Be a Criminal Profiler?
What Degree Do I Need to Be an Intelligence Analyst?
What Degree Do I Need to Be a Policy Analyst?