Latin America is a region made up of thirteen dependencies and twenty countries in the Western Hemisphere. The most common languages spoken are Spanish, Portuguese, and French.
Classically, this region has been colonized by the Spanish, English, Portuguese and French either physically or economically. Eventually the United States began to exploit Latin American countries as well. Countries in this region have always been coveted for their natural resources, physical beauty, lower costs for labor, among other features that made them appealing to imperial powers.
Within the region there are incredibly rich cultures that have reacted to external greed by refocusing on their art, communities, labor, organization, and exports.
In a Latin American studies program you will deeply immerse yourself in the anthropological, historical, economic, political, artistic, militaristic, aspects of this region and specific countries. You'll likely be able to focus on one or more countries, languages, and aspects of their culture that fascinate you.
Latin American studies programs are incredibly versatile and interdisciplinary. You can carve a path within them towards your career goals in specific Latin American countries, interfacing between the United States (or wherever you live) and Latin America, or working with Latin Americans who have traveled outside of the region.
Your work might include research, teaching, business, advocacy, art creation or criticism, and much more. If you commit to these programs, and to trying to cultivate a real understanding of foreign cultures, you can organically discover where you might fit in to Latin American studies and post-graduate careers. You might also be driven by environmental work, the rich history of political revolution and socialist movements in many of these countries, or to help businesses gain exposure, prominence and resources we take for granted in the West.
In this guide we'll explore the available degree options in Latin American Studies. We'll help you decide if this is a good path for you. We'll look at what we've previously that can help you, potential earnings and job growth after earning your degree, and specializations and focus areas in the field.
Before we start, let's look at some questions you should ask yourself before you decide whether a Latin American studies degree is right for you. Many of these questions apply to prospective schools as you search for one, or for any degree you might be interested in:
What are your immediate and longterm career goals? How can a Latin American studies program prepare you to meet and surpass them?
What degree have you earned so far? What degree requirements does your ideal job generally demand?
If you don't know exactly what you want to do with a Latin American studies degree, that's OK. However, you should have some idea of what area you'd like to work in (think international relations, academia, business, etc.)
You can choose a school that offers curriculum that pertains to your career goals, or do a dual major that includes Latin American studies and another discipline you want to work in.
How much can you pay for your education? There are many factors that impact the cost of your degree, including delivery format, degree level, a specific school's pricing, among other factors.
Try to take out public loans over private ones whenever possible.
Prioritize non-profit, affordable, and universally respected schools and programs over for-profit, expensive schools, or those with bad reputations.
Do you have a job you'll need to keep while you study? Can you work and study simultaneously? How much time do you have for a degree each day, week, and in total before graduating?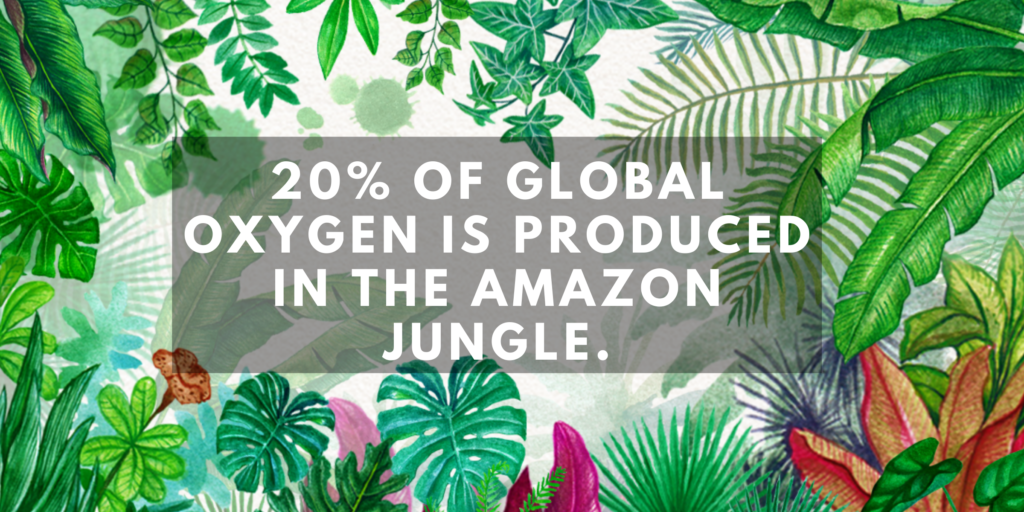 What delivery format do you want? Are you going to attend school online, in-person, or in a mixture of the two? Do you want to attend school full-time, or part-time?
Where you study in these programs can be incredibly important depending on study abroad partnerships and opportunities. If there's a country you want to work in or study, make sure the curriculum and study abroad opportunities at specific institutions align with your goals.
What is your educational and career background? Where have you been naturally successful, and what do you struggle with? How will individual programs put you in positions to thrive and help you work on your weak points?
What specializations and focus areas are available at different Latin American studies programs? How can these prepare you for specific positions and a longterm career?
These are just some of the questions you should answer when considering specific degrees. Add any that apply to you but aren't here while you search.
Let's look at some of what you'll get out of these degree programs:
DegreeQuery.com is an advertising-supported site. Featured or trusted partner programs and all school search, finder, or match results are for schools that compensate us. This compensation does not influence our school rankings, resource guides, or other editorially-independent information published on this site.
Latin American Studies Degrees Require, Teach, and Enhance
Designing and Conducting Original Research: In these programs you'll repeatedly learn to and inevitably decide what you want to study, how to study it, then report your findings in multiple ways.
Exceptional Writing Skills: You'll need to synthesize information about Latin America into comprehensive analysis that others can appreciate and understand. You'll frequently be asked to write about a range of places and aspects of them in a way that imparts insights to people who haven't put in the work that you have. You'll need to convince professors and professionals that your analysis has merit, and that you can do a wide range of work that includes research, interviewing, translating, promoting cooperation, and much more.
Problem-Solving Skills: Latin American countries face unique issues that are impacted by distinct histories and complicated current events. You'll learn about the obstacles they face and figure out how you can help improve disparate physical and conceptual areas you've studied.
Your International Hirability: These degrees can prepare you to work in many different countries, which is a huge advantage over peers whose degrees will largely prepare them to work in English-speaking countries.
Weathering Turbulence: You'll likely be thrust into uncomfortable situations that have no clear solutions. The problems you'll tackle would be difficult to address where you grew up, but you'll have to navigate through them in places that are unfamiliar. You'll need to be vigilant, resilient, and constantly adapt your approach.
These are just some of the ways a degree in Latin American studies can build and enhance your skill set.
So how have we given you a leg up in your search?
How Can We Help You Find the Right Latin American Studies Degree for You?
At Degree Query, we've produced multiple forms of content and other resources to help you find the best degree for you in Latin American studies or any other discipline you're interested in. We've ranked jobs, degrees, and areas that are highly demanded throughout the economy. We've also written about trends in education, answered common questions about a host of educational and professional sectors, and even created a compare careers matrix to help you decide your path in higher education. And we've created guides like this one to give you a more in-depth understanding of specific degree areas.
Here's some of the work we've done that applies to Latin American studies as well as related areas and aspects of the field. Remember, many schools offer dual programs that let you get an education in Latin American studies while also pursuing an education in a niche area you might work in:
Rankings
Frequently Asked Questions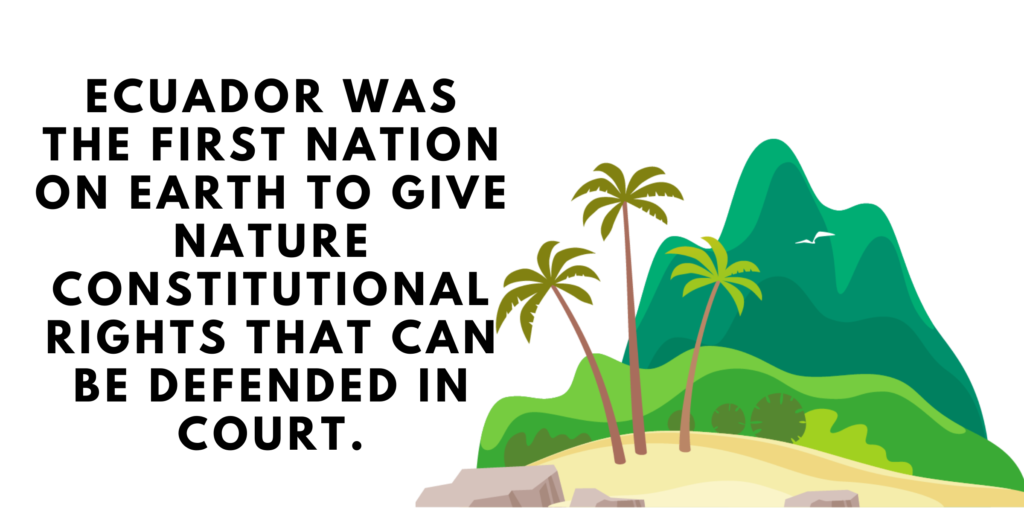 Now let's explore the levels of degrees in Latin American studies:
What are the Different Levels of Latin American Studies Degrees?
Associates in Latin American Studies
If you're looking to get a basic education in Latin American Studies, this is a great option. These two-year programs will immerse you in a Liberal Arts education that's focused on Latin America. However, you'll be able to transfer the credits you earned and your interest in Latin America into many diverse areas at the Bachelor's level. These can include education, business, diplomacy, health care, and more. You'll often take these programs at community or junior colleges, which usually charge less than traditional schools, and offer online education delivery options. Some courses you might complete include Latin American Anthropology, Latin American Civilizations, Art, Film, Philosophy, Literature, Global Politics, along with more localized political science courses. Some schools offer focus tracks in areas like Music, Education, Political Science and more to further refine your Latin American education.
Bachelors in Latin American Studies
These programs take four years to complete unless you have applicable credits. You'll study the remarkably diverse region, which is made up of 20 countries. You'll study Spanish, Portuguese, French, or a combination of the three to gain proficiency in at least one. You'll get in-depth instruction in economics, politics, romance, health sciences, sociology, archaeology, history, the arts, international relations, and much more. Outcomes will include doing a critical analysis of present conditions and events based on your study, delving into a subfield you've chosen to pursue, and perhaps a specific country. In these programs, you'll have options to specialize and to gain a macro understanding of the region and the versatile components that animate it. Graduates can work as writers, critics, journalists, financial advisors, translators, interpreters, among many other outcomes. You'll also have the option to further your education at the graduate level.
Masters in Latin American Studies
These programs take one to two years to complete. At this point, you'll need to be proficient in Spanish and/or Portuguese, as much of your coursework will require fluency. You'll likely do original research into at least one country in the region, and begin to focus on how a specific discipline like business, politics, or art, among other options. In some cases, you might be able to design a Master's program that aligns with your interests in Latin America. Sample courses might include Health and Culture in Latin America, topics you select in Latin American Studies, Recent Latin American History, and much more. These programs will often involve study in a foreign country. These programs often culminate in either a Comprehensive Examination and/or an MA Thesis distilling original research and its defense. Graduates can work in academia, finance, politics, and many other positions, or continue to their doctorate:
Doctorates in Latin American Studies
These programs take three to five years to complete, much of which will be spent on original research. You'll further your understanding of a foreign language like Spanish, and perhaps delve deeper into a second language like Portuguese, or another of the languages spoken in the region. You'll do core coursework that will help you further your conceptual and analytical abilities to understand, explain, and perhaps even make changes in Latin America, and how it's perceived globally. Then you'll spend significant time working on a thesis synthesizing your original research. You'll likely complete a fellowship in a country like Argentina, Brazil, Chile, Cuba, or another Latin American country of interest. Graduates can work at the highest levels in governmental agencies, NGO's, academia, business, and much, much more.
Now that we've looked at the different degree levels in the field let's explore some of the specializations and focus areas you can pursue in Latin American Studies:
What are the Different Focuses and Specializations in Latin American Studies Degrees?
Brazilian Studies
This specialization could also apply to other Latin American countries, or cultures within the region (think Caribbean Studies). You'll explore the cultural, political, economic, artistic, and environmental complexities in Brazil. You could work in academia, foreign service, international organizations, and much more. Brazil is currently facing rampant corruption, a far-right government, and the proposed destruction of the Amazon, so a lot is going on!
Education in Latin America or Education of Latin Americans
You might study the educational system in the region with an eye on teaching there. Or you could examine how people from other countries are educated in the United States. You'll likely do educational research, as well as study theories and practices in these complex areas of education to work in academia, policy, and more.
Crime, Law, and Government in Latin America
You could study and compare law, crime, violence, and more across Latin America and Latin Americans in the United States. Graduates will be trained to work in advocacy, government, or law.
Latin American Business
If you want to work in business, finance, or in government regulating them, this can be a great option. There are joint programs that combine MBA's with MA's in Latin American studies, allowing you to overlap a detailed understanding of Latin America overlaid with a business education.
Latin American Gender, Sexuality, and Race
You'll see how Latin American hierarchies have been formed around race, gender, and sexuality. Then you'll explore how those histories have shaped inequality, political policies, and much more.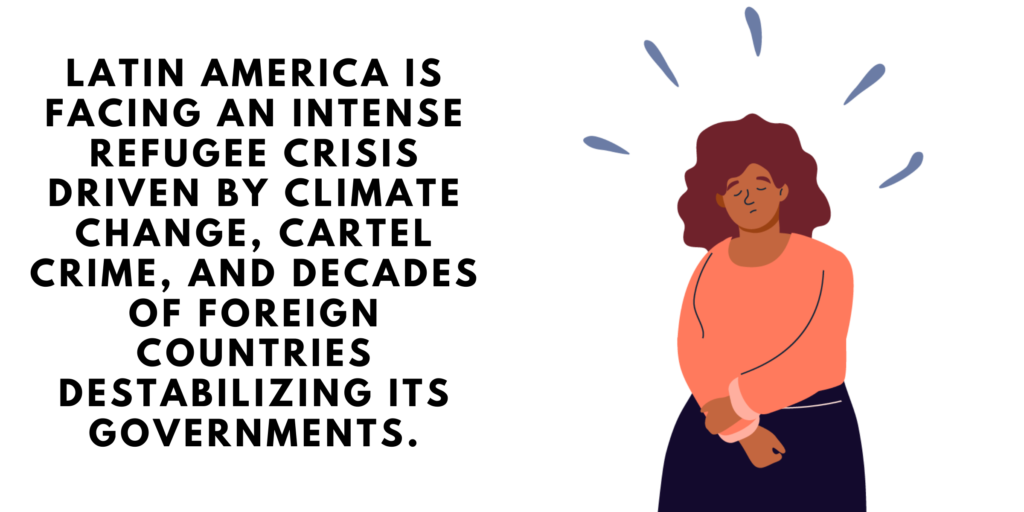 International Communications
Here you'll learn to bridge the gap between distinct nations. This is an excellent choice for anyone looking to interface between the United States and a foreign country, or two foreign countries.
Latin American Conservation and Development
Latin America is exceptionally natural resource-rich. It's been developed at a much different pace than North America and Europe. It's also home to some of the only tropical areas and other distinct environments in the world, many of which are threatened by new governmental policies and global business. You can do your part to study, advocate, and perhaps prevent the destruction of these precious lands, waterways, and more. (Learn more about the 5 best careers in environmental science.)
Latin American Studies in Conclusion
We've reached the end of our guide. If you've made it this far, you should have a far better idea of whether Latin American studies are for you. If you don't think it's a good fit but are interested in studying other foreign cultures, please check out our
We wrote this guide to engage your desire for self-improvement. We want it to be helpful, informative, and fun. If you want to check out the rest of our content, you can explore the work we've done across other degree disciplines on the Degree Programs tab at the top of our homepage. You can also search for any degree or job to see what we've written about it.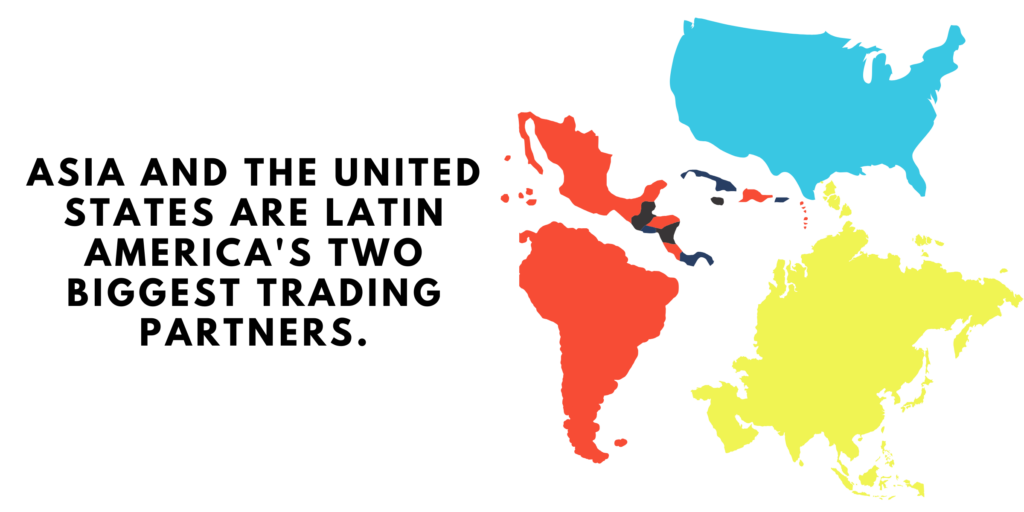 Before we go, let's take a look at what you could potentially earn after graduating from a degree in Latin American studies:
Graduates of these programs work in diverse, versatile positions in academia, politics, diplomacy, art, and more. We've used the United States Bureau of Labor Statistics (unless otherwise noted) for the following information. However, keep in mind that these stats are based on employment in America. By completing one of these programs, you'll be immersed in Spanish and get a comprehensive historical understanding, and vast Latin America cultural experiences. This education can lead to jobs in foreign countries, or as a conduit between the United States and these countries.
Here's some of the positions, median earnings, and job growth potential BLS predicts for graduates of Latin American studies programs:
Many Latin American countries feature burgeoning economies that re intertwined with the United States. You might qualify for many jobs by supplementing your Latin American studies education with a business education, or simply capitalizing off that education and your language skills.
Here's a list of positions a Latin American studies program might prepare you for. If you want to work in business after graduating, consider a business minor, dual major, or a Latin American studies program that offers business courses as part of its curriculum.
Remember, compared to people in more Western-focused programs, you'll likely be more desired and subsequently, get paid more after graduating from a Latin American studies program.
One pathway that leads to a fascinating, stable career is working as a diplomat. There are three major areas (Financial Management Officer, Diplomatic Courier, and English Language Officer). These positions may require some supplementary education in areas like accounting, finance, security management, or applied linguistics.
Diplomats are largely selected through an examination process. Their entry-level education ranges between an Associates' degree and a Master's.
Learn.Org notes their annual salaries (in 2015-16) ranged between $39,166-98,972.
Political Scientists earned a 2018 median salary of $117,570. In 2018 there were 6,200 of these jobs in the United States. BLS expected
a 5% growth in these positions between 2018-28, leading to 300 new jobs.
Postsecondary teachers made a 2018 median pay of $78,470. There were 1,350,700 of these jobs in 2018. This was predicted to increase by 11% between 2018-28, with 155,000 new jobs created.
Interpreters and translators made a 2018 median pay of $49,930. There were 76,100 of these jobs last year. These numbers were predicted to go up by 19% between 2018-28, creating 14,600 new jobs.
Historians earned 2018 median pay of $61,140 last year. There were 3,300 of these positions in 2018, which was expected to jump by 6% between 2018-28, creating 200 new jobs.
These are just some of the jobs you might qualify for after graduating from a program in Latin American studies program. You can consult any program you're inspecting to figure out where graduates of it often end up working.
Don't forget! If you find a school that you're interested in applying to, help yourself out by reaching out to them directly. You'll likely find staff members that are eager to assist you in several ways. You can learn more about the school's requirements for entry, specifics about a program, how to better your chances of being accepted and see what financial aid you might qualify for. If you have any other questions, they'll often be eager to answer those as well.
Good luck in your education and career!
For Further Reading: