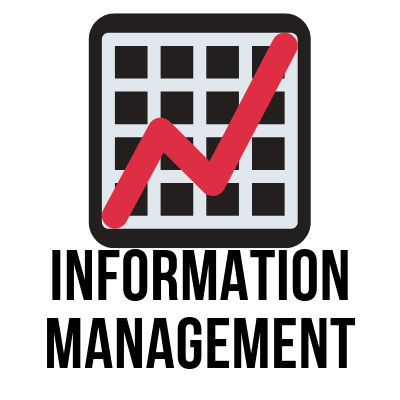 For most, the words "data" and "information" conjure up similar images. For those who work in information management, fields, however, the difference is vast.
Data is random, a small fact without context. Organized data is information. It has value and can provide insight into decision making.
Let's provide some examples. A list of addresses is data. A spreadsheet column of addresses paired with a customer's name and the products they buy the most is information. The first doesn't have enough context to tell you how it might be valuable. The second can provide insight on what newsletters to mail out, or what geographic regions certain products sell in.
Featured Programs
We live in a data-rich age. Data is the plentiful, raw material. Mined, processed, and organized into information. Information is the product, or part of the service. Similar to other raw materials, you can have all the data in the world, and it's not as valuable as a little bit of information. That's where qualified information management professionals come in.
If you want to get in on the earliest stages of our new age of information. An age where data is plentiful, but actionable insight is scarce. Then a degree in information management may be the right track for you.
Here at DegreeQuery we've covered a wide range of academic and career related topics. And we're pleased to present our guide on information management degrees below.
Table of Contents
Don't see what you're looking for? Be sure to check out some of our coverage on related degrees below. Additionally, a more comprehensive list of related resources may be found at the bottom of this guide.
What Information Management Degrees Are Available?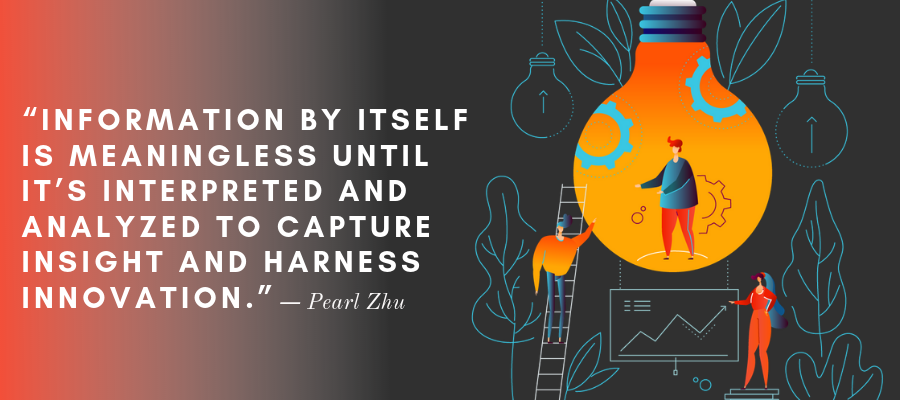 Information management degrees are available at the associates through doctoral levels. With that said — as with other management degrees — bachelor's and master's degrees in the field are by far the most common.
Because information management is in essence a marriage of information science as well as management, it's typically too much material to fully put into an associates degree. While at the bachelor's level, some degrees can fit in a larger preparation for the field, many information managers pursue a degree in management or a technical discipline in their undergraduate course of study and finish their schooling with an information management graduate degree.
With that said, information management degrees are available at the associate's level. So we'll jump into what these degrees entail below. An associates in information management typically begins with a set of general education courses. These courses provide a wide-ranging foundation for collegiate study. Some of the courses that students will likely take in their general education required courses include:
English
Religion, Philosophy, or Ethics
Intro to Computing/Data Literacy
A Social Science like Economics or Psychology
A foreign language
Mathematics
Physical education
A Natural Science like chemistry, biology, or geology
Within major courses at the associates level, an associates in information management will most likely require core courses in the following:
Intro to Scripting
Foundations for System Design
Cyber Security Foundations
Database Technology Basics
Management of Telecommunication Systems
As well as a handful of electives.
At the bachelor's level, students pursuing a bachelor's in information management will start with the same general education requirements as an associates degree. Some bachelor's-level information management degrees will offer specialization areas. But many of the core courses are similar across universities.


Core courses for bachelors in in information management degrees center around teaching the following skills:
Proficiency in computer use and information system design and use
Proficiency in object oriented programming to support business goals
Proficiency in data management systems
Proficiency with general management concepts and skills as they relate to information systems
Though course titles may vary, the above are the most common objectives of a bachelor's-level program in information management. These courses are designed to support information management analyst, developer, administrator, and management careers upon graduation.
At the graduate level, masters in information management degrees are available. These should not be confused with master's in information management systems. Rather, masters in information management provide interdisciplinary study that encompasses a broader range of topics than information management systems.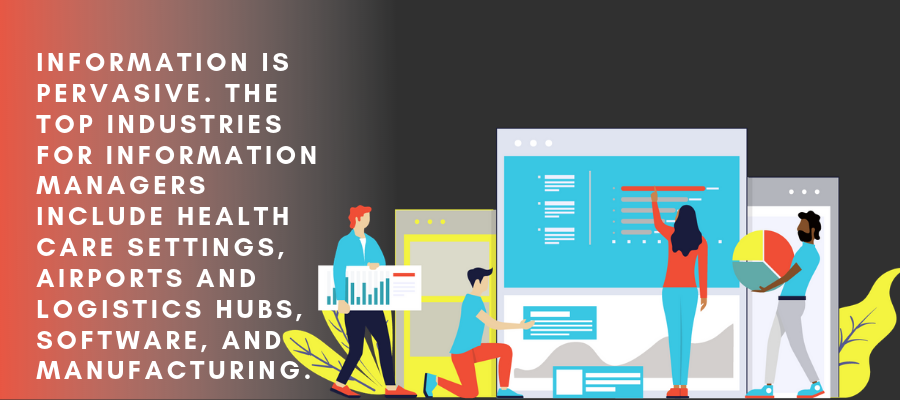 Subjects that are typically included in some form in a master's in information management degree include:
Information Management Systems
Knowledge Management
User Experience and Usability
Strategic Information Management
Business Administration
Information Design
Information Architecture
Project Management
Business and Technology Ethics
Among Others
Master's in information management are typically viewed as terminal degrees within the field. Though there are ways to study information management at the doctoral level. If you're seeking to continue your study of information managment at the doctoral level, we would suggest looking into related degree programs that provide doctorates and tailoring your course of study. These may include Ph.D. in computer science, doctor of business administration degrees, and Ph.D. in management degrees.
Can I Gain an Information ManagementDegree Online?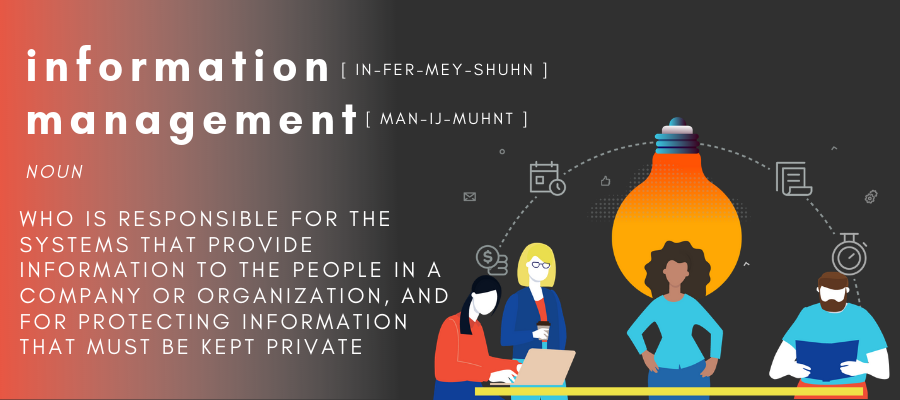 Information management degrees blend two disciplines that are most readily accessible via online education: technology and management. As such, a majority of information management programs that are available in-person are also available online.
As with many management-related programs, many online information management programs are built for adult and non-traditional students who are working full-time. This can be a great boon for those who fit the bill.
One note we should add is that just because a program is available online does not mean that you should pursue the degree in this way. This is particularly the case if you haven't taken online courses before. What many students don't know is that online education has a wide range of trade-offs with "traditional" education. While millions of people have succeeded through online education, some students perform better in "in-person" environments. We've detailed some of the most commonly noted pros and cons of online education below:
Pros of online education
Lower fees than in-person programs (often)
Programs built for those working full time
Often more flexible than traditional programs (accelerated or slowed down courses)
Viewed as equal to traditional degrees by many employers
Unique support measures for working adults
No need to move or quit your job to attend
Cons of online education
Harder to "get to know" professors and classmates
Less access to on-campus events
Less of a college "feel"
Some employers don't view as favorably
How Do I Gain Admission to an Information Management Degree Program?
Information management degrees are primarily entered at the associates, bachelors, and master's degree levels. While each degree level has its own protocol for admission, this protocal is not substantially different from entrance to other technology or management degrees at the same level.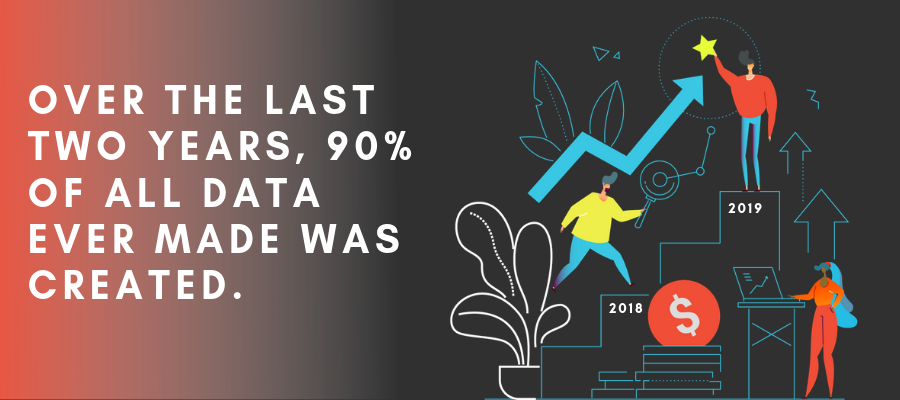 At the associates-level many institutions of higher education offer "open admission" policies. This basically means that any student meeting basic requirements (being a high school graduate with a certain GPA) gains automatic admission, and may stay in the college unless their grades drop below a certain level. Other associate program entrance requirements mirror bachelor's entrance requirements.
Bachelor's degrees typically require the same elements for admission regardless of the individual degree you wish to pursue. Applicants should plant to have finished their high school degree (or equivalent) upon entry into the program. And for many programs should plan to take standardized entrance exams such as the SAT or ACT. Additionally, most bachelor's-level programs require students to complete several entrance essays and sometimes interviews.
At the master's level, information management degrees — similarly to other business and technology degrees — sometimes offer multiple admission options. In the case of some programs, showing years of experience in a role related to information management can be used in lieu of other entrance requirements. Though unrelated to admissions, an additional perk in some programs includes being able to use experience on the job to test out of some courses.
If you aren't seeking entrance to a program that considers work experience (or you don't have any), you should be prepared to take the GRE exam (or the GMAT for MBA programs). Additionally, ensure you can gain access to college-level transcripts. Financial aid is also an important part of the application process. With professional graduate degrees, many employers offer programs that will cover your tuition. If you think you may work in a company with this benefit, be sure to inquire!
What Can I Do With a Degree in Information Management?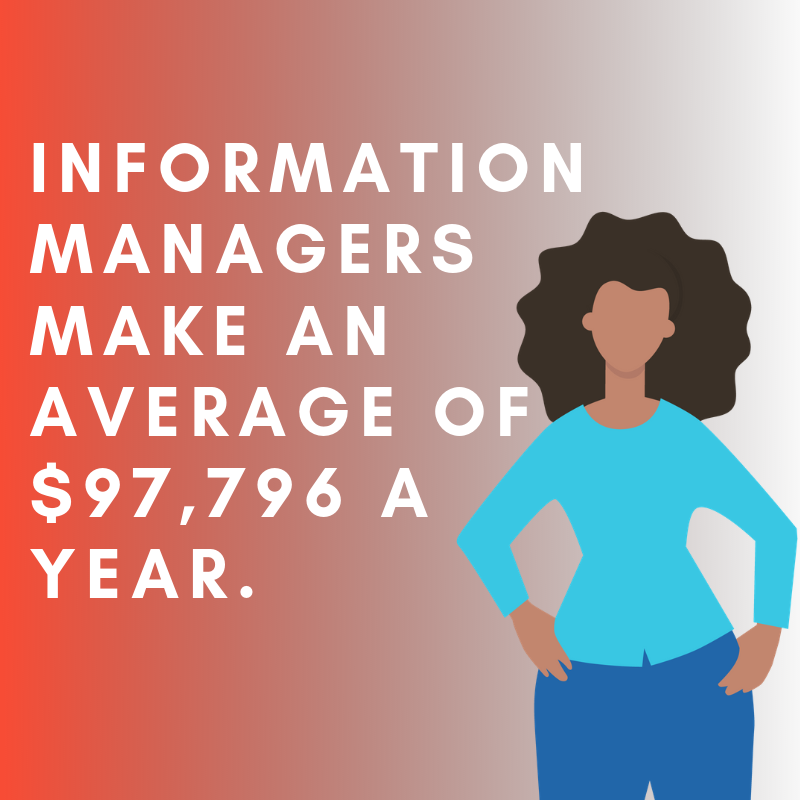 Information management is a uniquely flexible degree. You can see this in the name itself, which can be read as meaning the management of information (ie. technical tasks), as well as management within a group that performs information-related tasks (ie. management). If you look at the curricula of some of the most popular information management degrees, both sides of this double meaning are present. In short, information management degrees prepare you for technical and management positions within information fields.
Below we'll start with some of the technical positions that information management degrees prepare you for.
First, the role of database administrator Database administrators are in charge of the security, performance, and integrity of databases within businesses. In this role you may be tasked with designing a database, migrating databases, helping to mine data stored in databases, and more general routine tasks related to the center of digital information: the database.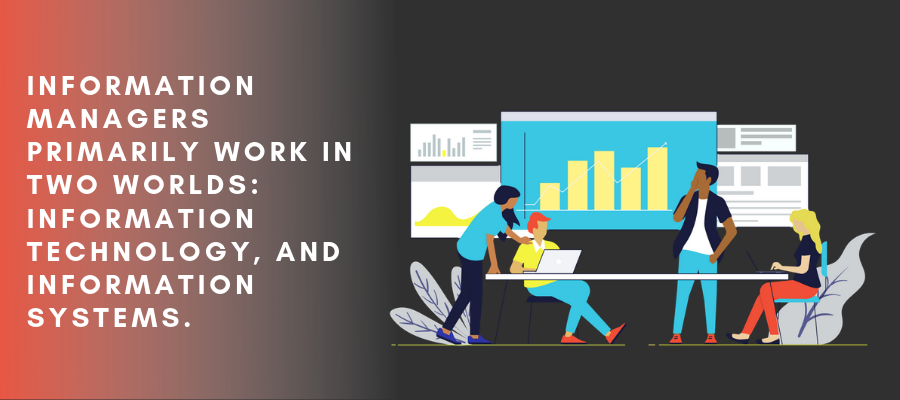 Elements within information management degrees that prepare students the most for this role include in-depth knowledge of database structures, design, as well as scripting to manipulate databases. Management and business courses within information management can help you to sync up database tasks with broader business objectives. The average salary for database administrator roles is presently $72,183.
Secondly, data analysts are some of the primary users of database technologies. They help to mine, manipulate, and interpret datasets, effectively turning data into information. These professionals work in between the technical side of data creation and gathering and the business side of decision making. With a degree in information management, you'll be perfectly placed to work in tandem with both sides of this role. The average salary for data analysts is presently $59,389.
On the management side of information management is the role of information system project management. An information system is a system of technical and human components that work to utilize software and IT for business objectives. Seperate from IT project management, information system management is more concerned with the relationship between human stakeholders and the information available from a system. This role has seen massive growth in the last decade, and is expected to continue this trajectory. The average salary for this role is $85,093.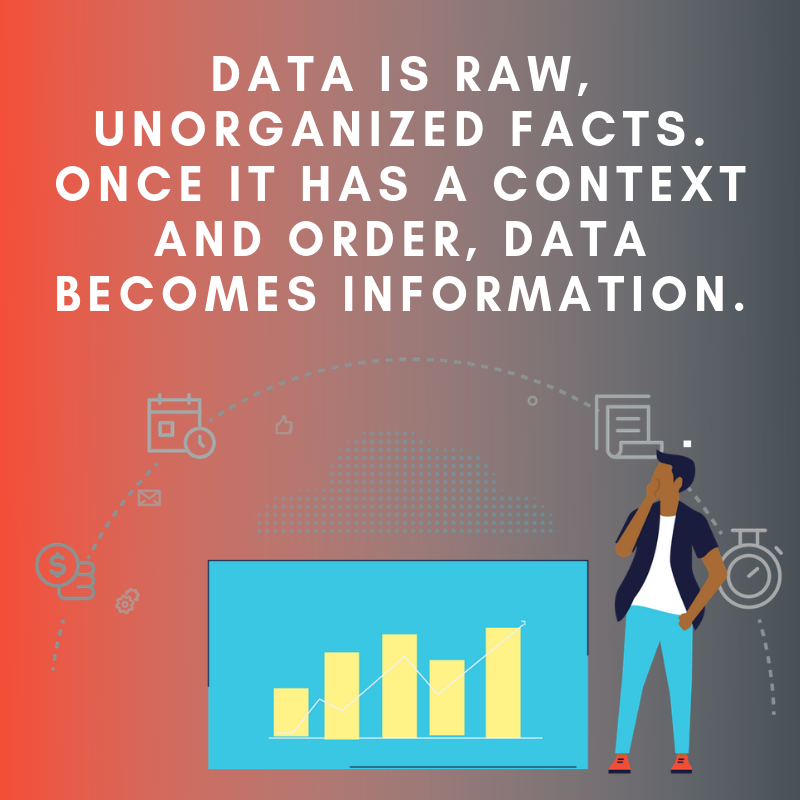 Finally, product managers within information-driven industries work by providing the final say related to a single product. These positions are typically higher up than project managers, as a single product may involve a range of projects. Information management degrees can provide a solid technical backdrop as well as access to business and management concepts. In tandem, these can allow for better communication with the wide variety of team members and stakeholders that product managers deal with.
The average salary for product managers is presently $99,598.
Furthermore, product managers are expected to be experts on the product being created. This creates a burden on product managers without experience or schooling in an information field. If you think that you may want to work as a product manager in a lucrative information-based sector, be sure to inquire about a bachelor's or master's in information management today!
Didn't see what you were looking for? DegreeQuery has covered information management and related disciplines from a variety of angles. Some of our most closely related content includes the following: