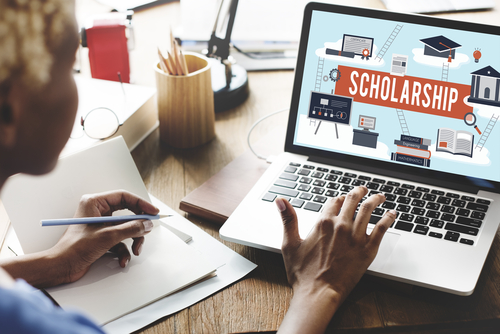 Getting a college degree is not cheap, and individuals who aspire to become animators often wonder if there are specific scholarships available for people wanting to get into animation. The great news is that the answer is a solid yes. There are various scholarships available to help students obtain training when they might not otherwise have been able to afford it. Other good news is that animation scholarships are not in a "one size fits all" category, which means that aspiring animators can choose to apply for scholarships that best meet their program needs or career goals. Here is some information on possible animation scholarships.
DegreeQuery.com is an advertising-supported site. Featured or trusted partner programs and all school search, finder, or match results are for schools that compensate us. This compensation does not influence our school rankings, resource guides, or other editorially-independent information published on this site.
Scholarships for Animation
With so many animation scholarships available today, it's often difficult to choose. Here is a list of some of the most common animation scholarships:
Aspiring Animation Professional Scholarship given by the Animation Career Review, is awarded to high school graduates interested in earning a degree in animation from an accredited school. Ten $1,000 scholarships are given each year.
Student Scholarship Competition offered by the Society of Illustrators if awarded to undergraduate students majoring in art at an accredited school. Award amounts will vary.
Women in Animation offers the Phyllis Craig Scholarship, a $1000 scholarship, to female students taking an animation program at an accredited college.
Randy Pausch Scholarship Fund awards a $2,500 scholarship to two students every year. It's offered by the Academy of Interactive Arts & Sciences.
WorldStudio AIGA Scholarship offered by WorldStudio is awarded to eligible art students from disadvantaged backgrounds. Award amounts will vary according to available funds.
SkillsUSA features an annual competition where students can earn a scholarship in 3-D Visualization and Animation. Scholarships, which are given to three winners, are determined by a panel of industry professionals. Applicants must submit an animated project using 3-D computerized images.
San Francisco Art Institute offers various scholarships, grants and fellowships to students. Any candidates accepted to SFAI are eligible for scholarships. The amount varies and is based on portfolios, academic achievement and financial need.
Peanuts on Parade Scholarship is an annual scholarship awarded to students attending college in Sonoma County, CA. Students must go through an interview, and the award amount is based on the availability of funds that specific year.
JMC Academy Animation Scholarships are offered each year to 18 Australian art students completing training in the areas of digital design, animation, film and television production, songwriting and game development, among others.
Choosing the Right Scholarship
Animation scholarships may not be as publicized or well known as those for athletics, mathematics, science or education, but College Scholarships.org indicates that there are out there. All animation students need to do to find them is to research and read, and they will see that there are various scholarship programs out there to help them reach their professional and educational goals.
Students applying for scholarships should apply for as many as possible, but they must apply for scholarships that most closely match their career goals. For instance, someone that is interested in 3D animation should apply for 3D animation scholarships. 3D animation courses can be very expensive, and the better the scholarship, the less the student will need to pay. There are also computer animation scholarships for students interested in going into computer animation.
Career Outlook for Animators
The U.S. Bureau of Labor Statistics (BLS) does not offer specific career information for animators but does offer career and wage information for multimedia artists and animators, a group in which animators can be categorized. They report that multimedia artists and animators overall should see a four percent job growth during the decade of 2018-2028.
While some factors, like companies using animators who work overseas, may slow down the growth, other factors will improve the career growth. The biggest factor contributing to growth is a growing demand for computer graphics for smart and mobile devices like phones and tablets. The BLS reports that multimedia artists and animators earn wages ranging from $40,870 to $124,310.
Animators have excellent career opportunities ahead of them, and those with training, degrees, and specialized training will typically see the best opportunities. With so many excellent scholarships available, one should apply to as many as qualified to help defray the costs of college education.
Related Resources:
What is a Typical Salary for a Graphic Designer?
Which Schools Have the Best Animation Programs?
How Much Math Should I Study if I Want to Become an Animator?
What High School Classes Can I Take That Will Help Prepare Me for a Degree in Animation?
Are There Online Programs That I Can Get a Degree in Animation?
Are There Degrees in Criminal Justice Programs That Use Animation?