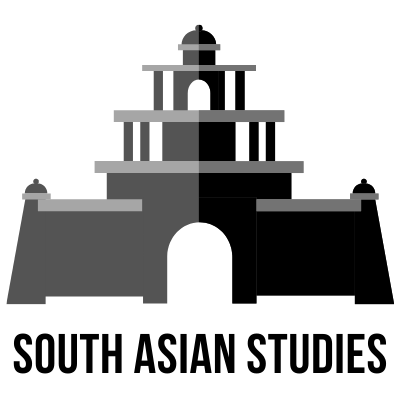 South Asia is a hugely important region. It has historically been the birthplace of some of the world's major religions and oldest civilizations. Today, it's a fast-growing area of crucial economic and political significance. In fact, South Asia makes up:
3% of the world's area, 3.8% of the world's economy, and 21% of the world's population. In fact, this region is the world's most densely populated place in the world.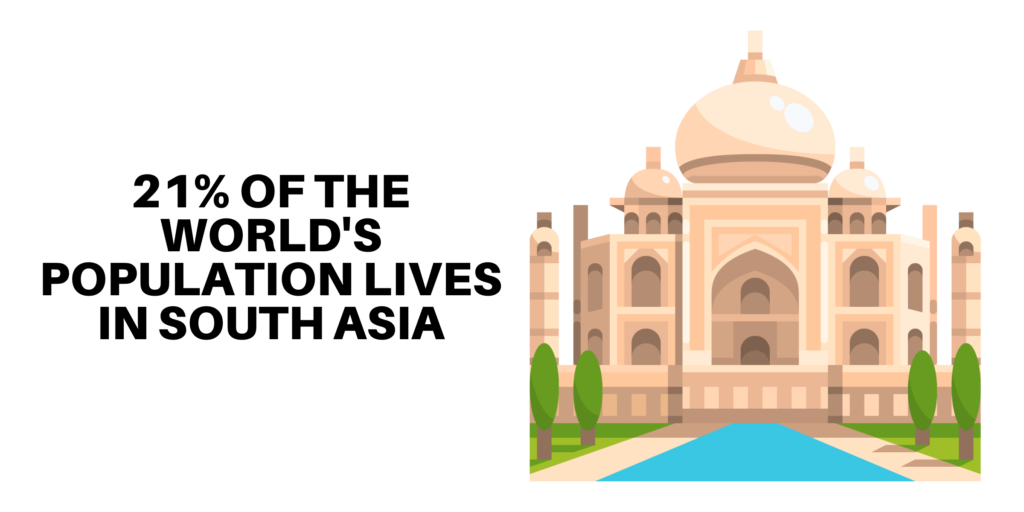 South Asia has undergone rapid changes in the post-colonial era, experiencing radical socioeconomic development, gaining global political prominence, enduring multiple domestic and international conflicts, and undergoing social and cultural shifts resulting from globalization. In short, South Asia is a region that will hold a lot of importance in the near future, whether your interests lie in diplomacy, defense, economics, world cultures, human rights, global politics, world health, or international business.
South Asia is uniquely diverse, with a multiplicity of distinct but related histories, cultures, religions, and languages. That means getting to know this region requires dedicated study. A degree in South Asian Studies can develop your understanding of this complex and vibrant region, and lead to a number of different stimulating and rewarding career paths. Read on to learn about South Asian Studies degrees, curricula, and job prospects.
Jump To:
DegreeQuery.com is an advertising-supported site. Featured or trusted partner programs and all school search, finder, or match results are for schools that compensate us. This compensation does not influence our school rankings, resource guides, or other editorially-independent information published on this site.
What is South Asia?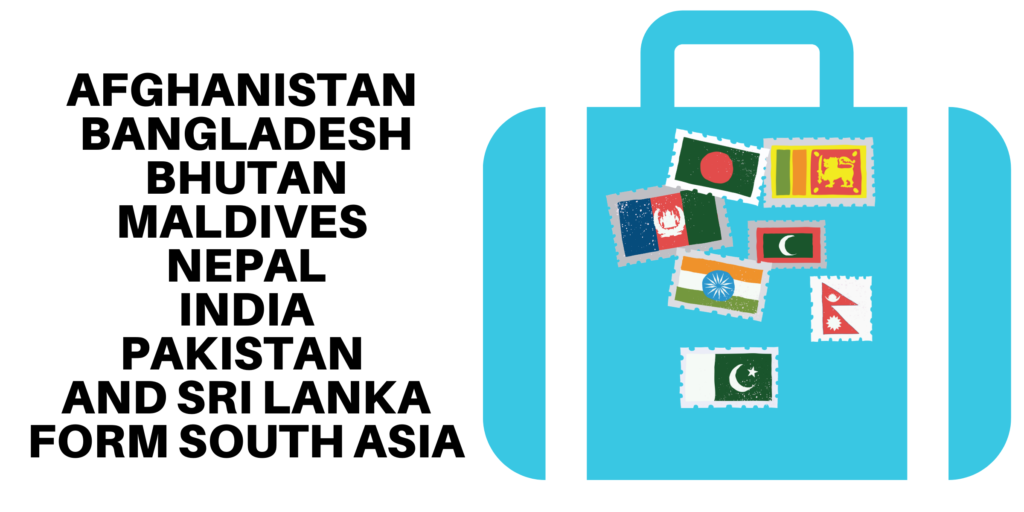 South Asia is not geographically isolated from the areas connected to it win the way that a distinct and separate region like Africa or South America is. The region is defined by national boundaries within Eurasia, and is comprised of eight countries:
Nepal
India
Bangladesh
Bhutan
Afghanistan
The Maldives
Pakistan
Sri Lanka
The geopolitical boundaries that define South Asia don't necessarily mesh with ethnic regions and cultural borders. Therefore, there is not complete consensus on which countries comprise South Asia. Some scholars also include Myanmar (which is counted by others as part of Southeast Asia), and some exclude Afghanistan (saying that it should be considered part of the Middle East). And Tibet, which China claims as an autonomous region, would otherwise be considered to be a part of South Asia.
Of these nations, India is by far the largest in terms of both population and area, followed by Pakistan. The Maldives is the smallest country in all of Asia, in terms of both area and population. And while the other 6 nations of South Asia are contiguous land, Sri Lanka and the Maldives are islands in the southern part of the region. One of the most notable features of the region is the Himalayan mountains, of which the iconic Mount Everest is, of course, the most famous and widely-visited.
Each of these nations has distinct, though related, languages, cultures, and histories. One of the modern unifying factors between them is the South Asian Association for Regional Cooperation (SAARC). The SAARC was established in 1985, and serves as the the region's geopolitical union and intergovernmental organization. Another common factor is the legacy of British Colonialism, which has shaped the current geopolitical units that define the area, and laid the groundwork for the ongoing divisive politics and outright conflicts in such areas as Kashmir and Sri Lanka.
The region is very diverse in terms of culture, language, and religion. South Asia home to the world's largest Hindu population (mostly based, of course, in India) and is also home to more than 510 million Muslims, as well as most of the world's Sikhs and Jains. In fact, South Asia was the birthplace of both Hinduism and Buddhism, two of the world's major religions. It's also linguistically diverse, with many languages based around geography but shared across religious regions. The most commonly spoken languages in South Asia is Hindi, followed next by Bengali, then Tamil, Telugu, Marathi, Gujarati, and Punjabi. In developed areas, and in international trade or economics, English is often used as a lingua franca, or common tongue between speakers of different languages.
It's important to note the distinction between Southeast Asia and South Asia. The two terms are often used interchangeably, and the two regions are frequently mistaken for one another. In fact, Southeast Asia comprises the following nations:
Thailand
Cambodia
Singapore
The Philippines
East Timor
Laos
Vietnam
Malaysia
Indonesia
Myanmar
Brunei
What is South Asian Studies?
The cultural richness of South Asia has fascinated visitors since ancient times. The Greek ambassador to the court of Chandragupta, which ruled in the region of India from 322-298 BCE, recorded several volumes about the region's society and culture. Though these have, of course, changed dramatically since those ancient times, outsiders remain deeply interested in understanding the languages, politics, and culture of South Asia.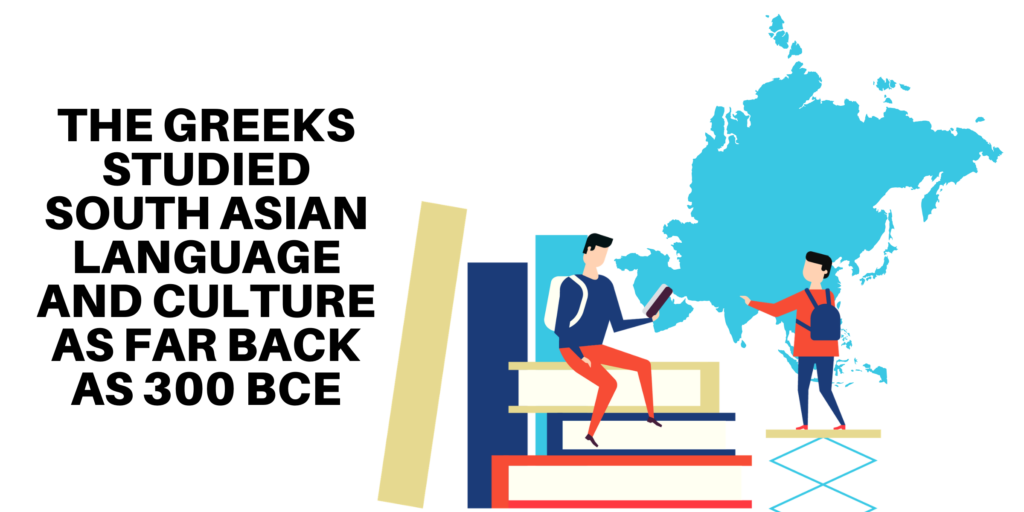 South Asian Studies Programs cover the eight nations that make up the SAARC: India, Pakistan, Nepal, Sri Lanka, The Maldives, Bangladesh, and Afghanistan. Some also include Burma and Tibet. In many cases, however, the sparsely-inhabited Maldives are excluded or little studied. India, on the other hand, makes up a proportionally large part of South Asian Studies programs, which makes sense given its status as the regional economic leader, a major global political player (and nuclear power), large geographical area, and massive population. In fact, South Asian Studies is called "Indology" in Britain and Europe.
A degree in South Asian Studies covers topics in the history, cultures, languages, and politics of the region. A defining feature of South Asian Studies is the use of scholarly approaches and methodologies derived from (European) Classical Studies. South Asian scholars examine historical documents, modern events, and cultural practices. As a student majoring in South Asian Studies, you can expect to study these same topics, and to immerse yourself in the languages, arts, religions, and histories of the region.
In addition, part of South Asian Studies means learning how to communicate with people in South Asia and about the region's literature and media. This will mean learning one or more of the many languages of South Asia.
Nepali
Pali
Panjabi Bengali
Gujarati
Hindi
Tamil
Urdu Prakrit
Sanskrit
Sinhala
Most students who choose to major in South Asian Studies opt for a double major. In this scenario, students graduate with a full degree in South Asian studies as well as another topic, which may or may not be directly related to the major. Completing a double major greatly improves future job prospects by showing expertise in a foreign language and culture as well as a field in which that knowledge might be applied. Secondary majors that complement a degree in South Asian Studies include linguistics, economics, global affairs, computer science, information technology, education, or international business.
What Classes Will I take for a Degree in South Asian Studies?
The diversity of languages, peoples, religions, and cultures in South Asia means that South Asian Studies programs differ greatly from school to school. Some place more emphasis on culture, with many courses in sociology, anthropology, religious studies, and the arts. Others emphasize global studies, with many classes in history and political science related to the major. And many South Asian Studies degree programs place a strong focus on language, with topics in spoken and written foreign languages, as well as literature and media. Students are usually able to tailor their degree to an area of interest by choosing the languages) they will study and a region to focus on in their coursework.
No matter what area your school's overall program or your individual curriculum emphasizes, you can expect a degree in South Asian studies to combine topics in South Asian history, languages, cultures, religions, and literature. To that end, you can expect to encounter courses titles such as:
Elementary Bosnian/Croatian/Serbian
Intro to Hindi
Intro to Bengali
Elementary Gujarati
Oral and Written Panjabi Bengali
Sanskrit Literature
Literature of Resistance in South Asia
Hindu Mythology
Comparative Literature of South Asia
Introduction to Modern India
Colonialism in South Asia
Landmarks of Buddhist Architecture and Art
Islam and the West
Bollywood and Beyond
Muslim Voices in Contemporary World Literatures
Women and Gender in South Asia
Peace-Making and Ethnoreligious Conflict
Urdu Poetry
Intermediate Tamil
Will I Study Abroad for a Degree in South Asian Studies?
Seeing the world is on almost everyone's bucket list. And it comes as no surprise that most American students want to study abroad at some point, whether they choose to major in an area directly related to a foreign language or culture or a totally unrelated topic. A recent poll conducted through the American Council on Education found that close to 75% of American undergraduates across all disciplines express interest in studying abroad. But a separate poll conducted as part of the Open Doors Report on International Educational Exchange, found that just 10% of students actually do study abroad. The cost associated with studying abroad is cited by most as the reason they didn't follow through with study abroad plans. According to the International Institute of Education, the average cost of studying abroad is almost $18,000 per semester, which comes to $36,000 per school year.
If you're considering studying abroad as part of a degree in South Asian Studies, you'll want to take a look at the cost of your school's program. The good news is that most American students who study abroad do so in England, Italy, or France, where the cost of living is very high. Compared to the most popular study abroad sites for Americans (located in Western Europe), studying abroad in South Asia is significantly cheaper. In these countries, the cost of living is low, and you may find that the total price tag for a semester or year spent studying abroad in, say, India, fits within your education budget.
There are quite a few compelling reasons to invest in a semester or year abroad as part of a degree in South Asian Studies. First, you'll acquire a foreign language much more quickly when you're immersed in it full-time rather than practicing in a classroom only while living in an English-speaking country. This can be especially helpful in the case of challenging South Asian languages like Urdu, Hindi, and Punjabi, which have significant linguistic and cultural differences from English. According to the Foreign Service Institute (FSI), these languages all fall into the ranking of Category IV difficulty for English-speaking learners, meaning they require about 44 weeks (or 1,100 hours immersion) to learn. Hearing these spoken all day, and practicing in daily interactions on the street, in stores, and while going out, can make the difficult task of learning these languages more rapid and more natural.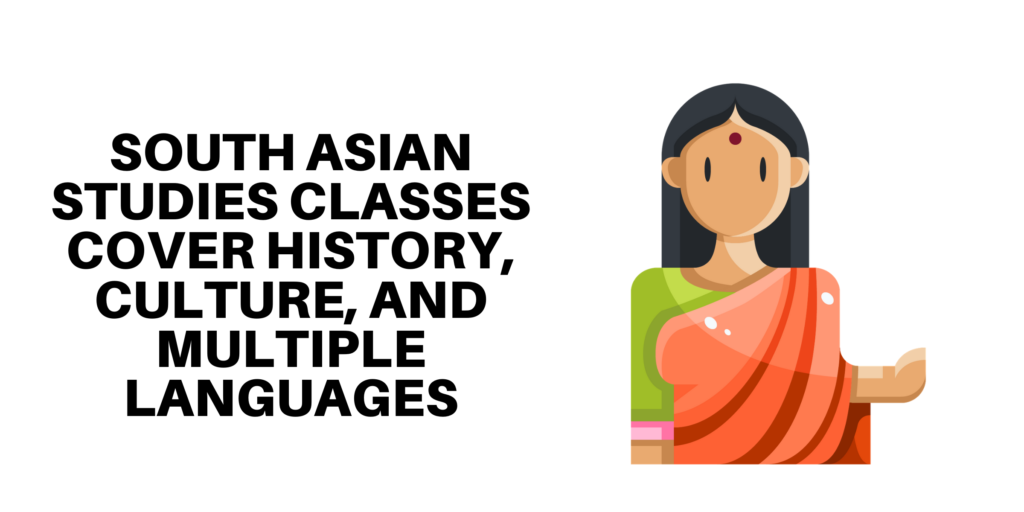 You'll also gain a deeper and more intuitive understanding of the peoples and cultures of South Asia while studying abroad. Firsthand interactions with individuals, groups, festivals, customs, entertainment, and media in a foreign nation such as India or Nepal can give you a real grasp of the values and practices of that society. This is especially important if you see yourself engaging with international or foreign business, politics, development, or journalism as part of your career. In any of these fields, having a real understanding of one or more societies in South Asia, based on personal experience, will be invaluable. Your experience living abroad can also demonstrate to future employers that you have important skills that are transferable to the workplace: flexibility, problem-solving, and intercultural awareness.
Based on the above factors, most students who choose a degree in South Asian Studies do opt to study abroad for at least one semester. That said, schools recognize that cost can be a prohibitive factor in many cases, and that students pursuing a double major may have difficulty fitting a semester of study abroad into their course of study. With that in mind, universities tend to make study abroad a recommendation rather than a requirement for a degree in South Asian studies.
What Can I do with a Bachelor's in South Asian Studies?
A bachelor's degree is an undergraduate degree, which typically takes four years to complete. Accelerated Bachelor's Degree Programs are also available for many majors, which compress this same curriculum into a much shorter time span. A bachelor's in South Asian Studies is usually offered as a bachelor of arts, or BA, which is a liberal arts degree. That means you'll need to take a large number of general education classes, with the goal of developing a broad base of knowledge about the world. Required classes for these credits (which may take up as much as half of your curriculum) will cover topics like science, literature, math, and psychology.
By the time you graduate with a bachelor's in South Asian Studies, you'll have a broad fundamental knowledge about the world, and have developed skills in spoken and written persuasive communication, research, and problem-solving. These soft skills can be applied to jobs in a number of fields involving management, media, communications, and human resources. Businesses and organizations value flexible thinkers who can combine analytical thinking and interpersonal skills, and people with a liberal arts degree tend to excel on both points. Of course, your specific major-related knowledge about South Asian culture, society, history, and languages will also be useful in landing jobs related to this region. You may find entry-level work related to international business, media, diplomacy, travel, hospitality, or development.
Whether you look for work in general administration and communication, or specific work in the international field, your job prospects will be better if you have a second major or a minor in addition to your BA in South Asian Studies. In fact, most South Asian Studies majors do choose to specialize in a secondary field as well. Usually, this means a field that complements the first major and relates to a particular professional field. Second majors that work well with a BA in South Asian Studies include journalism, business, IT, and education. Many people who earn a bachelor's degree in South Asian Studies also go on to earn a graduate or professional degree in a field like law, business, or health.
What Can I do with a Master's in South Asian Studies?
A master's in South Asian Studies is a two-year, graduate-level degree that takes two years to earn on a full-time basis. As with bachelor's degrees, Accelerated Master's Degree Programs are also offered by many schools, which can make the degree possible in as few as 18 months. A master's degree does not require general education classes, and focuses entirely on advanced, graduate courses in South Asian Studies, with the goal of developing specific, high-level knowledge. You'll likely need to complete a research-based thesis and internship as part of your master's in South Asian studies, as well as demonstrating fluency in at least one South Asian language.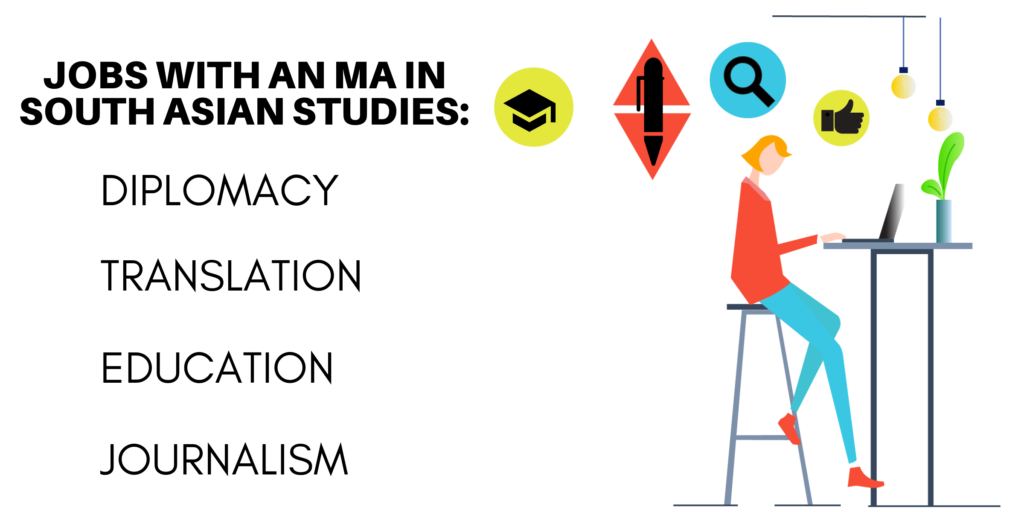 With a master's in South Asian Studies, you'll be able to fill the general organizational roles described above that involve administration, management, and communication. You'll also be able to take on higher-level starting roles in jobs that are directly related to business, education, media, human rights, world health, development, or diplomacy. Your language fluency can also be applied towards roles that involve translation and interpretation, as well as teaching English to foreign-language learners or teaching English abroad.
What Can I do with a PhD in South Asian Studies?
Earning a PhD is a challenging and time-consuming process that takes serious commitment. To earn this terminal degree, you'll need to take graduate-level classes and conduct original scholarly research in a niche topic within South Asian Studies. This original research, or dissertation, must then be defended before an expert panel and published. The entire profess can take between 3 and 7 years, though some students talk as long as 9 to complete their entire PhD.
With a PhD in South Asian Studies, you'll be a top expert in the field, and will be eligible for tenure-track teaching positions at universities. You'll teach classes in South Asian languages, cultures, and history, and will also mentor students and conduct regular scholarly research for publication in peer-reviewed journals. Those who are interested in generating and disseminating knowledge are good candidates for this degree and career path, which is both challenging and rewarding. A PhD in South Asian Studies can also be important preparation to be part of a geopolitical think tank, as this region's political volatility, rapid development, and shifting position in the international arena make it a bigger subject of interest for academics, organizations, and governments. In such a role, your knowledge and analysis of South Asia can potentially have real-world applications that play a part in greater in world stability and development.
Further Reading: