Becoming a medical doctor can be a rewarding career choice. If you're wondering how many years of school to be a doctor – and, more generally, how to go about it – we've got the answers.
Being a Doctor
What is a doctor? While people who have earned doctoral-level degrees in other fields sometimes refer to themselves as "Dr.," we're talking about becoming a medical doctor. You might also refer to a medical doctor as a physician or a practitioner of medicine.
In some roles in the medical profession, you help people manage health conditions, maintain wellness and live their best lives. Other types of doctors literally save patients' lives on a routine basis.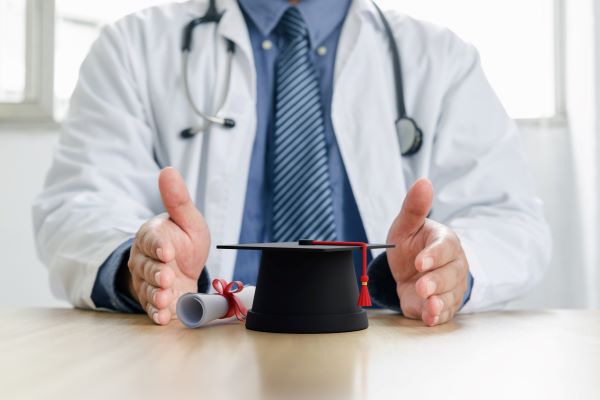 Your main focus as a doctor will be to treat patients' medical conditions. Job duties doctors have include:
Recording patient histories and information
Ordering diagnostic tests
Diagnosing ailments
Prescribing medications and other treatments
Doctors work in all kinds of medical and healthcare facilities, such as hospitals, clinics, outpatient medical centers and private practice offices.
How Many Years Does It Take to Become a Doctor?
Aspiring physicians often ask how many years to become a doctor. Often, they're not only asking for a number. They also want to know what the process to become a doctor looks like.
How to Become a Doctor
The career path required to become a doctor involves going to both college and medical school. Aspiring doctors gain clinical skills during medical school training and, after they finish med school, through a residency program. Aside from completing a medical education, candidates who want to become a doctor need to acquire a medical license. This means passing licensing exams like the United States Medical Licensing Examination (USMLE) or the Comprehensive Osteopathic Medical Licensure Exam (COMLEX-USA).
The answer to the common question "How many years does it take to become a doctor?" depends on whether you want to know how many years of formal study or how many total years of career preparation.
Measuring the Time it Takes to Become a Doctor in School Years
To become a doctor, you need an advanced education. Earning a degree in the medical field requires you to first complete undergraduate coursework and then get accepted into an accredited medical college.
After high school, you should expect to spend eight years in school of some kind. You need to complete your undergraduate degree before attending medical school. If you're asking more specifically "how many years of college to be a doctor," the answer is eight.
Taking Longer to Get Ready for Your Medical Education
For all but the most ambitious students, this is the minimum amount of time it takes to finish a four-year undergraduate program and complete medical school. Many students take longer.
One reason it may take longer to become a doctor is if there's a delay in finishing your bachelor's degree. A bachelor's degree is commonly called a four-year undergraduate program. However, it's not unusual for students to take four and a half, five or up to six years (or more) to complete the undergraduate program they must finish before they begin medical school.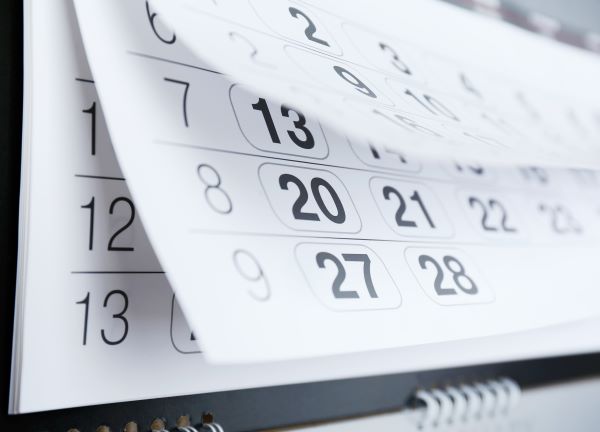 There can be several reasons you might not finish your undergrad program in four years. Some students go to school part-time while they work, care for small children or other family members or juggle other responsibilities.
Other students end up taking more courses than fit into an average full-time course of study. This might be the case if you are double-majoring and need to complete two separate sets of graduation requirements. If you change your major, you may have to take additional courses to meet your new graduation requirements. Students might also retake courses to achieve better grades. Medical schools are notoriously difficult to get into, and having better grades can improve your chances of acceptance.
Another reason your undergraduate education may take longer is if you take extra time for additional experiences. You might graduate late if you spend time studying abroad, complete a lengthy internship or co-op, or devote extra time to research or volunteer service. Any of these delays can put you behind schedule (compared to a traditional path to a four-year undergraduate degree). That's not necessarily a bad thing, though. The experience you gain can be valuable personally and professionally. For example, taking five years to graduate but interning or volunteering extensively with an organization like Doctors without Borders (or an undergraduate Friends of MSF chapter) certainly adds to your life experience and your experience in the healthcare field.
Some students take time off between their undergraduate degree and when they start medical school. This time is commonly referred to as a gap year.
Potential med students sometimes wonder, "Will a gap year hurt my chances of getting into medical schools?" Fortunately, that's not the case. Not only does the Association of American Medical Colleges (AAMC) call the gap year "very common" among medical school applicants today. The AAMC also offers tips on how students can make the most of this time off.
Many students use their gap year to meet application requirements or preferences that they would otherwise be missing. For example, students may devote extra time to studying and taking practice tests to that they can perform better on the Medical College Admission Test (MCAT) entrance exam.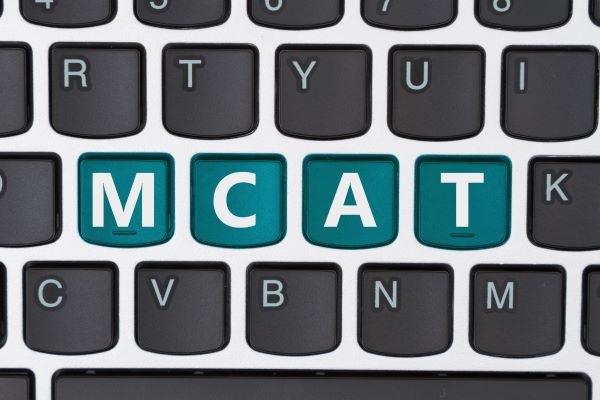 If they didn't complete a pre-med program or choose a major that meets most medical schools' pre-requisites, the gap year is a time to beef up their academic background by taking extra courses. Students may also devote this year to research or working in the healthcare industry in another (non-physician) capacity.
Can You Shorten the Time It Takes to Become a Doctor?
Some undergraduate institutions offer accelerated undergraduate education programs. These programs are meant to fast-track your graduation and get you out into the workforce faster. However, pursuing a much shorter educational timeline isn't necessarily a good choice for aspiring medical doctors.
Accelerated programs are so intensive that the academic demands may compromise your ability to get involved in other areas that can elevate your medical school application. Finishing your bachelor's degree quickly, even with excellent grades, is not enough to get you into medical school. Other applicants to medical programs will also have a bachelor's degree – along with some (or all) of the following:
Research experience
A history of volunteer service
Involvement in extracurricular activities
Experience working in the healthcare industry or shadowing healthcare professionals
Ideally, your undergraduate years of study aren't just an obstacle you have to overcome before you can become a doctor. Instead, they are an opportunity to develop yourself personally and professionally, as well as cultivate an impressive and well-rounded background that will appeal to medical schools.
RELATED: Do I Need to Have a Medical Degree to be Involved in Clinical Research?
How Long Does It Take to Get the Medical Training Needed for Becoming a Doctor?
Doctors aren't trained exclusively in the classroom. They have to develop the clinical skills to practice medicine. This medical training begins during students' medical education, but it doesn't end when they finish medical school. All told, it takes three to seven years of experience treating patients in a clinical setting to develop the skills required to attain your medical license. This puts the total time it takes to become a doctor at 11 to 15 years after high school.
Residency Program Training
After graduating from medical schools, new doctors get matched with a residency program through which they will gain their first experience as a practicing physician. Residency programs start with an internship year. At least two years of residency training follow the internship year.
Most residency programs are facilitated through hospitals. New residents spend a great deal of time working in this environment. Some of the training included in a residency program may also occur in clinics, doctors' offices and other healthcare facilities. During their residency program, these new doctors are still pursuing their medical license. They don't practice medicine independently. Instead, they have to work under the supervision of an attending physician – in other words, a fully licensed doctor.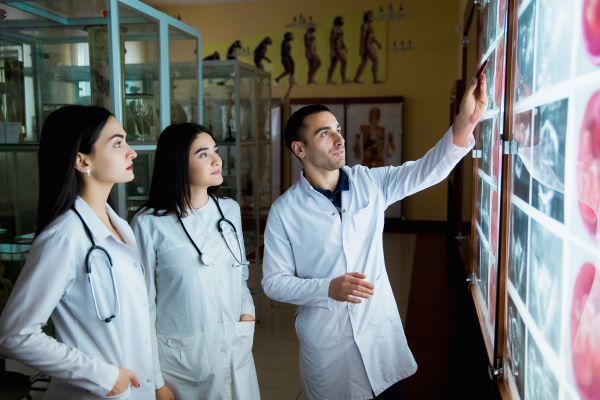 The reason it takes three to seven years of training after completing medical school to become a doctor is that the residency program for different medical specialties may be different lengths. In many non-surgery specialties, the residency program lasts three to four years. Surgical specialties typically require at least five years of residency program training. Particularly complicated specialties, like neurosurgery, tend to have the longest residency program. A residency program for neurosurgery can take seven years to complete.
RELATED: What Major Do You Need to Be a Surgeon?
Fellowship Training
A residency program equips doctors with the clinical skills to practice medicine in their chosen medical specialty. Many medical school graduates go on to complete a residency program in fields like internal medicine, family medicine, pediatrics or othopedics. Fellowship training can qualify doctors to work in subspecialties of medical practice, like cardiovascular disease, gastroenterology, sports medicine, pediatric surgery and different types of orthopedic surgery.
RELATED: Are There Specific Areas of Study in Medical School to Become a Sports Medicine Doctor?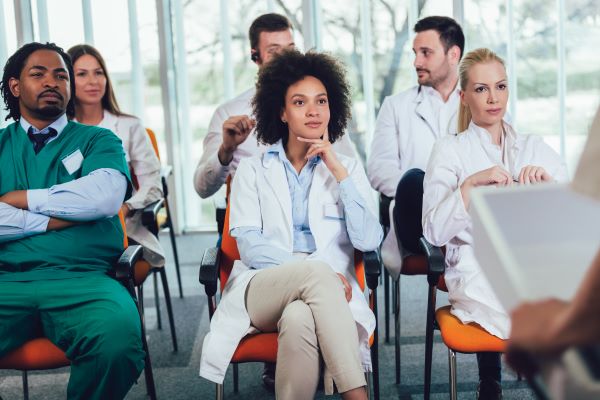 Doctors in some specialties pursue more advanced training beyond their residency program. This training is called a fellowship. Through a fellowship, a fully licensed doctor can develop skills in more complex or niche areas of medical specialty.
How many years to be a doctor practicing in one of these advanced subspecialties? Completing a fellowship can add one to three more years to your career preparation. However, by the time you're a fellow, you are already a doctor. Fellows have a medical license and can practice medicine independently.
What Degree Do You Need to Be a Doctor?
Doctors need a specific degree at the doctoral level of study, which is an advanced level of education. They also need an undergraduate degree, which doesn't have to be in a specific major.
"Which degree do you need to become a doctor?" Becoming a doctor requires a medical doctorate. This is a degree you can only attain by attending medical school.
Generally, medical school encompasses four years of study and training.
The first two years of school required to be a doctor are the pre-clinical years. This part of a medical school education revolves around classroom and laboratory study. The curriculum of the first two years of medical school prepares you to successfully diagnose and treat illnesses and injuries.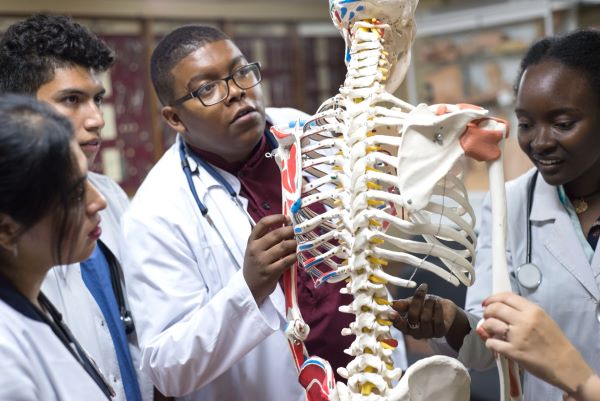 The later years of the program take the form of clinical rotations. Clinical rotations allow students to gain real-world experience learning medicine in hospitals, clinics, physicians' offices and other healthcare settings.
Upon completing their studies and clinical rotations, students graduate with their medical degrees. This is when they begin the internships and residencies that prepare them for their careers as fully qualified physicians.
Degrees for Doctors
What you might consider a "doctor degree" is a doctoral-level degree in the medical field. Two types of doctoral-level degrees can suffice to prepare students for a career as a physician:
An allopathic Doctor of Medicine (MD) degree
A Doctor of Osteopathic Medicine (DO) degree
Doctor of Medicine
The traditional medical doctor degree is the MD. Around three-quarters of students in medical schools are pursuing Doctor of Medicine degrees, according to the American Medical Association.
Allopathic medical school programs are simply educational systems that are based on the use of pharmaceutical medications, surgery and other forms of conventional medical treatments to treat diseases and their symptoms.
To acquire their licenses to practice medicine, students graduating from an MD program will need to pass the USMLE (United States Medical Licensing Examination) tests offered through the National Board of Medical Examiners.
Doctor of Osteopathic Medicine
Around one-quarter of medical school students are seeking an osteopathic degree instead of the traditional allopathic degree. The number of students enrolled in a program to earn a DO degree has been rising, according to the American Medical Association. So has the number of osteopathic schools in the United States
An education that culminates in a Doctor of Osteopathic Medicine degree tends to emphasize holistic methods of medical treatment. An example is the more than 200 hours of musculoskeletal system training that DO students receive in the hands-on techniques used in osteopathic manipulative treatment.
Instead of taking the USMLE for licensing, students in Doctor of Osteopathic Medicine degree programs must pass the COMLEX-USA (Comprehensive Osteopathic Medical Licensing Examination of the United States).
Allopathic and osteopathic medical school degree programs follow similar structures and generally have similar admissions requirements, the American Medical Association reported.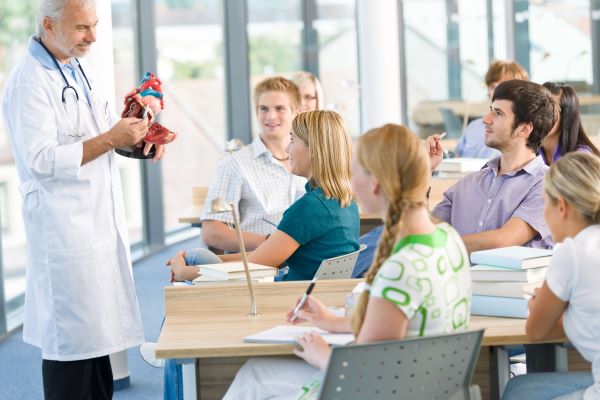 What Major Do You Need to Be a Doctor?
Of course, before you can pursue either a Doctor of Medicine or a Doctor of Osteopathic Medicine, you're going to need to earn an undergraduate degree. Some sort of bachelor's or baccalaureate degree is required for applicants to medical schools. The major in which the degree is earned is up to the student.
Any undergraduate major could lead to medical school. The one requirement is that the student has completed all prerequisite coursework, regardless of whether or not their declared major required those courses.
Often, colleges and universities offer a pre-medical academic track. This track allows students in any major to plan for medical school admissions by completing courses that align with typical medical school prerequisites.
The Best Doctor Bachelor Degree Options
Naturally, just because you could apply to medical school from any undergraduate background doesn't mean that you should choose a college major with no consideration for your career goals. Some undergraduate majors are more closely related to the field of medicine than others.
Alternatively, a prospective medical school student could choose a major based on some other benefit. Some college majors can help with building the skills needed to perform well on admissions testing. Others confer skill sets that are valuable for succeeding in clinical practice.
No matter which major you choose as an aspiring doctor, you will need to take a significant number of classes in science disciplines.
Some of the most popular programs of undergraduate study among enrolled medical school students in 2020, according to the American Medical Association included the following:
Biology
Physical sciences
Social sciences
The humanities
Specialized health sciences
Mathematics and statistics
If you're wondering how common it is for students outside of these fields of major study to make it into medical school, here's a fact to consider. Of the 22,239 students whose undergraduate majors were reviewed, 3,391—just over 15%—didn't fit into any of these categories. Statistically, the "other" category of majors was the second larges. Only biological science was more popular than the programs of study compiled under the umbrella of "other," the American Medical Association noted.
Biology
If one undergraduate major is more closely linked with medical school admissions than any other, it has to be biology. More than 57% of the 22,239 students who were matriculated into medical school in 2020 had a degree in biological science.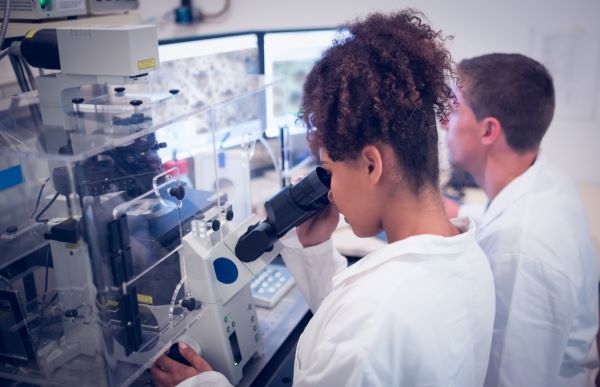 Biology is the scientific study of life and living organisms. The principles of biology are key concepts in the practice of medicine. Doctors rely on their knowledge of biology to understand the following:
The structure and systems of the human body
How the body operates
The mechanisms by which medications and other medical interventions work
RELATED: Highest Paying Jobs With a Biology Degree – Degrees in Biology – Majors & Careers
Some of the subjects you may study as an undergraduate student majoring in biology include:
Cell biology
Molecular biology
Experimental biology
Human genetics
Ecology
Evolution
Human physiology
Epidemiology
You should also expect to take classes in other relevant areas of science. These sciences include chemistry, biochemistry and physics.
The discipline of biology is overrepresented among students who successfully enrolled in medical school. That doesn't necessarily mean that biology is the "best" major for aspiring doctors, though. In terms of both admissions test scores and acceptance rate, biology majors' performance is on par with that of applicants with backgrounds in several other majors, according to the American Medical Association.
Majoring in biological sciences doesn't make you a shoo-in for admission to medical school. Likewise, not choosing this major won't necessarily make your path to acceptance harder.
Physical Sciences
If a biological sciences major isn't up your alley, consider pursuing a degree in one of the physical sciences instead. That's what 2,240 of the medical school students who matriculated in 2020, or upwards of 10% of new medical students that year, did as undergraduates.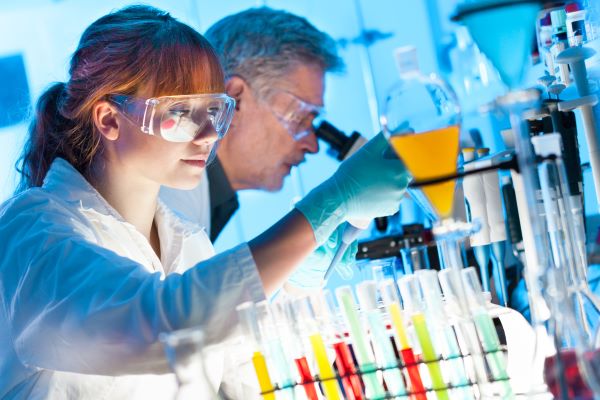 The physical sciences are the disciplines of science that are concerned with the study of natural but non-living objects. Some of the more popular undergraduate majors in the physical sciences include:
Chemistry, the study of the identification and properties of matter and of the substances that make up matter
Physics, the study of matter, energy and force
Geology, the study of the Earth and its history, the processes through which it changes and the composition, physical structure and properties it holds
Physical science may not seem to relate to the work of a doctor as much as biological science does. However, students of these majors are still learning scientific methods and processes of thinking.
Additionally, the principles and techniques of chemistry and physics are often used in the development of medical interventions, including:
Pharmaceutical drugs
Medical devices
Diagnostic testing procedures
Even if you don't plan to develop new methods of medical treatment on your own, having a thorough knowledge of these areas can help you understand how and why these medical interventions work.
Social Sciences
In addition to your laboratory science prerequisites, most accredited medical school programs will require you to successfully complete undergraduate coursework in English, mathematics, and social sciences. Doctors should be knowledgeable on an array of subjects, not strictly medicine and the hard sciences.
Some prospective medical students decide to major in one of the social sciences. One reason aspiring medical students may major in social sciences is that the subject is what most interests them. Another reason is that studying these areas can help them develop non-technical skills that will help them in their careers.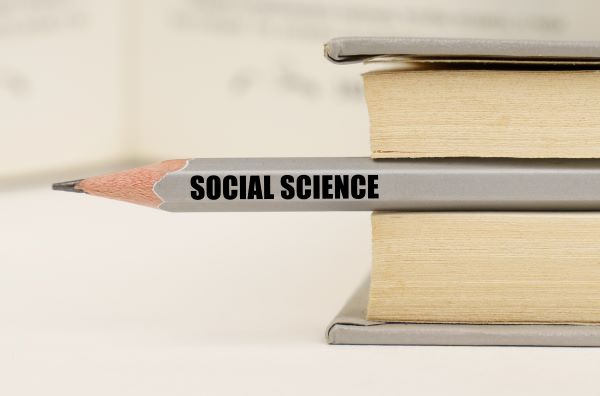 For example, majoring in psychology is a particularly good idea if you're interested in practicing the medical specialty of psychiatry. Having this background can also be helpful in learning how to build a rapport with patients, how to convince them to make healthy decisions and how to communicate with them in general to alleviate anxieties and put them at ease.
Alternatively, you might decide to study sociology because of an interest in the dynamics in social groups and particularly in the oppression of certain groups. This background might help you address healthcare disparities and motivate you to work in clinics treating the uninsured, underserved and vulnerable populations.
Humanities
The humanities are the subjects that revolve around the study of human culture and society. These non-scientific disciplines include:
History
English literature
Philosophy
Religion
All types of the arts
Only 832 of the 22,239 of the medical school students who matriculated in 2020—fewer than 4%—chose to major in the humanities.
Still, your studies in the humanities can help you develop the non-technical knowledge and skills that are helpful for life as a doctor as well as an educated person in any field.
Additionally, studying the humanities can help you prepare for some of the foundational concepts that appear on the Medical College Admission Test (MCAT), such as:
How cultural and social differences influence well-being
How social stratification affects access to resources that influence well-being
How sociocultural factors affect perceptions of the world, perceptions of self, interactions with others and individuals' behavior and behavior change
Specialized Health Sciences
You might expect that health sciences bachelor's degrees would be popular among aspiring physicians. Surprisingly, only 784 of the 22,239 medical school students who matriculated in 2020 chose this category of majors. That's because health sciences majors typically go on to become health technologists in various specialties, according to U.S. News & World Report.
However, majoring in health sciences means that your curriculum will cover a lot of the science prerequisites for medical school. This undergraduate degree program will also expose students to clinical work in the healthcare industry.
A health sciences curriculum is likely to include studies of the following areas:
Healthcare delivery systems
Healthcare economics
Healthcare finance
Healthcare reimbursement
Healthcare quality management
Ethical and legal considerations of healthcare
Students who are planning to go to medical school may wonder if it matters whether they earn a Bachelor of Science (BS) or a Bachelor of Arts (BA) degree. The science-based curriculum of a BS degree certainly won't make it more difficult for you to get into medical school. That said, opting for a BA degree that is based on liberal arts studies also won't prevent you from becoming a doctor—again, as long as you meet all medical school prerequisites.
Beyond the Degrees to Become a Doctor
Since most doctors will spend at least eight years in school after finishing high school, there is a lot of focus on the degrees required to become a doctor. However, there are other important aspects of an aspiring physician's education and training to pursue.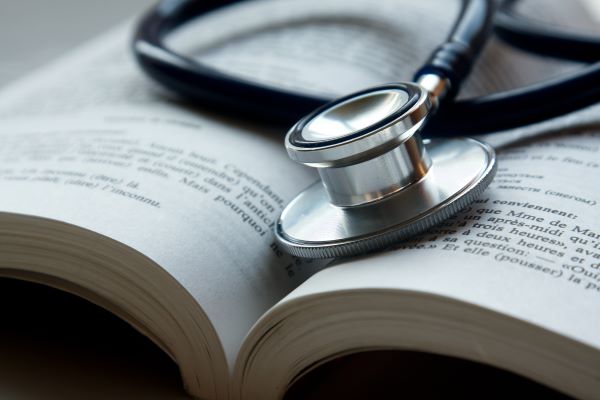 If you're asking "how long does it take to be a doctor?", it's also a good idea to look into the process of becoming a doctor. This knowledge can better help you decide if you're willing to put in the time and hard work required to even begin this career or if a healthcare role with less extensive entry requirements is a better fit for you.
A few of the major steps that you should be aware of, if you're considering a career in medicine, include:
The Medical College Admission Test
Medical residency training
Physician licensing requirements
Medical College Admission Test
Before you can enroll in medical school, you will need to take the MCAT. This exam is a multiple-choice test that covers the following areas of knowledge:
Biology
Physical science
Verbal skills
Writing abilities
Critical thinking skills
Most medical universities utilize your scoring to determine your acceptance for admission.
Medical Residency
Contributing three to seven years to how long to become a doctor, a medical residency focuses on completing your practical training and experience in the medical environment.
You can choose to undergo a post-residency fellowship if you have sub-specialized in a specific sector, such as geriatric, vascular, or internal medicine.
Licensing Requirements
Each state holds its own licensing requirements. Most states require you to complete a minimum of one year in a residency program and the completion of your board certification. Once you have met your state's licensing requirements, you can obtain your medical licensure. Now, after at least eight years and potentially as many as 15 years of preparation, you can legally practice as a medical doctor.
Becoming a doctor isn't easy. Even after you graduate from medical school, an intense workload lies ahead of you in your internship and residency years. Residents are known to work up to 80 hours per week on average, between the time they spend on direct patient care and the time they have to commit to completing paperwork and other ancillary tasks.
Additional Resources
Do Dermatologists Have a Specialty of Certain Bodies Parts and Areas?