Radiology is one of the highest-paying medical specialties, but what exactly does a doctor who specializes in this branch of medicine do? Radiology is the branch of medicine that is concerned with radiation-based medical imaging technology. Used for diagnosis, medical intervention and cancer treatment, radiation technology is such an important part of medicine that most patients will require some kind of radiation-based screening or diagnostic test or treatment during their lifetime, according to the University of Virginia Health System.
The Role of a Radiologist in Patient Care
Although radiologists are fully familiar with the processes used in medical imaging, they often work behind the scenes. Their primary responsibility is usually to interpret the images produced by exams that use radiation to make a diagnosis, according to the United States Bureau of Labor Statistics (BLS). Other core responsibilities in this medical specialty usually include instructing technologists on the precise angles and areas to be tested and preparing reports based on their interpretations for physicians and patients. In these reports, a radiologist may make recommendations for further testing or care, such as a biopsy to examine the pathology of a breast lump detected on a mammogram.
Radiologists that work more directly with patients usually perform interventional radiology procedures or radiation treatment for conditions such as cancer, the American College of Radiology reported. Interventional radiology allows for image-guided, minimally invasive treatments for many types of medical conditions, ranging from cancer to heart disease and stroke. Without interventional radiology, these procedures would need to be performed as a more invasive form of surgery, which results in additional risks, pain and recovery times for the patient. Radiologists are also an important part of a patient's treatment team when fighting numerous kinds of cancer.
If the radiologist isn't the one who performs tests, who is? A trained and licensed or certified radiologic technologist, or radiographer, does the work of using equipment to capture images of the body for diagnostic and screening purposes, the BLS reported.
The Tests Used in Radiology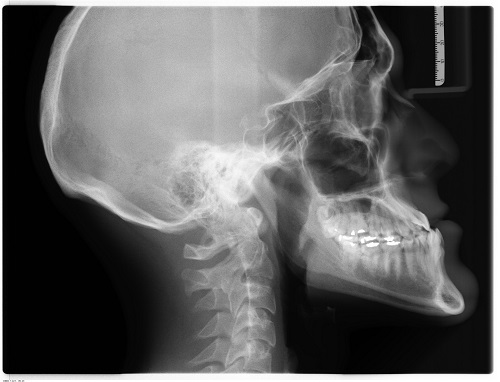 IMAGE SOURCE: Pixabay, public domain
Radiologists are experts in interpreting the results of several different types of medical imaging tests. Some of the tests used in the field of radiology are well-known, like X-rays. Also called radiographs, X-ray imaging tests use electromagnetic waves to develop an image of the tissues – particularly, bones – within the patient's body. Computed tomography, or CT, scans also use X-ray imaging technology. Instead of a traditional X-ray, CT scans use a machine shaped like a doughnut to take X-ray images of the patient from numerous angles to provide a more comprehensive set of data for the radiologist to review and interpret.
Another specialized type of X-ray imaging, called mammography, is used to create images of the tissue inside the breast. Mammograms are used for screening in patients without breast cancer symptoms as well as further investigation of breast lumps.
Other medical imaging tests use different types of technology. Ultrasounds, or sonograms, create a picture of what's inside the body with the use of sound waves. Although ultrasounds are most commonly associated with pregnant patients and the care of an unborn baby, these radiation-free tests are also used as a diagnostic tool for men, women and children of any age.
A common imaging test called magnetic resonance imaging, or MRI, uses a combination of a large magnet and radio waves to develop pictures of the inside of the body. A test called a positron emission tomography scan, or PET scan, uses a scanner that creates images by detecting a small amount of radioactive "tracer" particles that are inserted into the body intravenously. PET scans are primarily used to observe the spread or shrinking of cancer.
If you want to be on the cutting edge of medical technology, radiology is a great choice. The American Medical Association considers radiology to be among "the most technologically advanced fields in medicine," particularly in the context of minimally invasive testing.
Types and Subspecialties of Radiology
Radiology is a broad medical of specialty because it includes the entirety of diagnostic and interventional applications of radiation technology in medicine. Radiologists can choose from numerous subspecialties to pursue within this branch of medicine.
The major subspecialties of diagnostic radiology include nuclear radiology, pediatric radiology, neuroradiology, pain medicine and hospice and palliative medicine, the American Medical Association reported.
You could also choose to focus your radiology career further. Radiologists often specialize in the imaging of a particular type of body part, such as breast imaging, cardiac imaging, abdominal imaging, musculoskeletal imaging and thoracic imaging, according to the New York University Grossman School of Medicine. Interventional specialties within radiology include vascular interventional radiology and neuro-interventional radiology.
Some radiologists specialize in emergency radiology, the use of medical imaging in the emergency department to diagnose critical illnesses and acute traumatic injuries. Prompt and accurate diagnoses made through radiology can be lifesaving for these patients.
Additional Resources
Is Being a Radiologist More Than Just Looking at Some Black and White Pictures?
What Does a Radiologist Actually Do During a Typical Day?
What Are Some Courses I Would Study in Medical School If I Planned to Be a Radiologist?