Lighting is one of those modern conveniences that, while essential, is also easy to take for granted. If you're the kind of person who notices lighting fixtures and the ambiance created by lights and light effects, a role as a lighting designer may be a good fit for you. To prepare for any of the varied career paths that revolve around lighting design, you might consider pursuing a lighting design degree.
What Is a Lighting Degree?
If you never expected that lights and lighting could be their own subject of study, you're not alone. Many prospective students don't realize how intricate the design of lighting really is. Achieving effects like a warm and inviting space, functional lighting that maximizes productivity in work environments, the theatrical lighting that brings to life the scenery and acting in a movie or stage play and dramatic flair for weddings doesn't happen by accident. This outcome takes a lot of skill.
Lighting design professionals need to understand the concept of lighting design work and the tools and practices used in the industry. To achieve that, they need more than just a natural aptitude for managing lights and lighting effects. They need the knowledge gleaned from a formal college education.
Lighting can affect how a room or environment feels or set the ambiance for a play or movie. When a student decides to go to school to develop skill in the art of professional lighting design, they can learn the tools needed for their craft through a combination of classroom instruction and opportunities for hands-on experience.
The most common level of education for a lighting design professional is a Bachelor of Arts degree or, if majoring in a more arts-focused program like theatre, a Bachelor of Fine Arts degree. Some lighting design-related degree programs, such as a program in industrial design or in architectural engineering, may instead award a Bachelor of Science degree. Some designers go on to earn a master's degree, but prospective students should weigh the likely outcome of investing in a graduate education with the cost of their studies.
What kinds of careers can you qualify for with a lighting degree? Although all of the potential career paths in this field involve the planning and development of lighting fixtures or effects, the applications of this work include a variety of fields, such as the theatre and movie industries, architecture, museum and gallery lighting and event lighting.
In some cases, a graduate of a lighting design program may opt to go into fields like lighting systems design and installation or to undergo apprenticeship training to become a Master Electrician. Often, the path to a career as a Master Electrician includes trade school in electrical technology, thousands of hours of on-the-job training under licensed electricians to earn the title of apprentice first and journeyman next, qualifying as a licensed electrician, spending years gaining hands-on work experience and passing the Master Electrician's exam. While you don't necessarily need a college degree to become a Master Electrician, a degree in electrical engineering is valuable because, in many states, having this formal education reduces the hours of training required for this career path.
Lighting Design for Theatre and Movies
One major area of employment in the lighting design industry is theatrical lighting design. In this field, you could develop the lighting effects plan technicians will put to use in a performance, like a Broadway play, a touring ice show or a dance recital. Some lighting designers specialize in opera lighting design.
In any stage performance, you will be responsible for creating the lighting effect designs called for by the playwrights and directors using all of the available light sources. These sources include the front lights, side lighting, high side lighting, back lighting and down lights. Technicians follow your designs when a show is proceeding in real-time.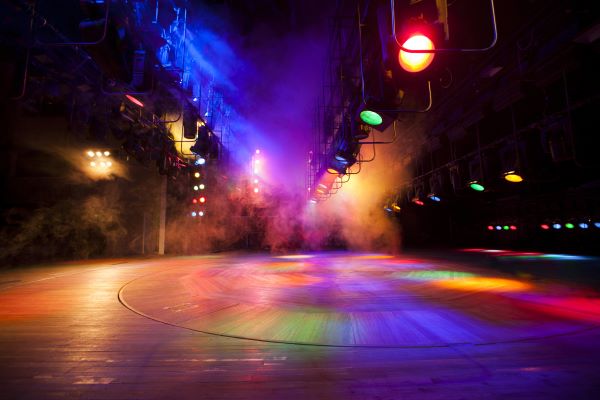 It isn't only live performances that require skilled lighting design. In the movie industry, lighting designers fulfill many of the same purposes as they do in stage productions. Lighting helps set the mood for actors performing in front of the camera in movies and television shows, and in some cases, the lighting itself contributes to the meaning of the artistic performance.
Lighting Design in Architecture
The other major area of the lighting designer occupation is architectural lighting design. These lighting designers are interior designers who specialize in planning the lighting of an interior space, which can include anything from residential homes to hotels, office buildings and other commercial spaces.
RELATED: What Degree Do I Need to Become an Interior Designer?
A lighting design professional who specializes in lighting for architecture may also develop the lighting plans for outdoor spaces. As they develop lighting plans, professionals in the architectural field consider both the role of natural daylight let in by windows and artificial lighting sources, like electrical fixtures that use incandescent or LED light bulbs.
RELATED: What Is the Difference Between a Degree in Interior Design and Interior Architecture?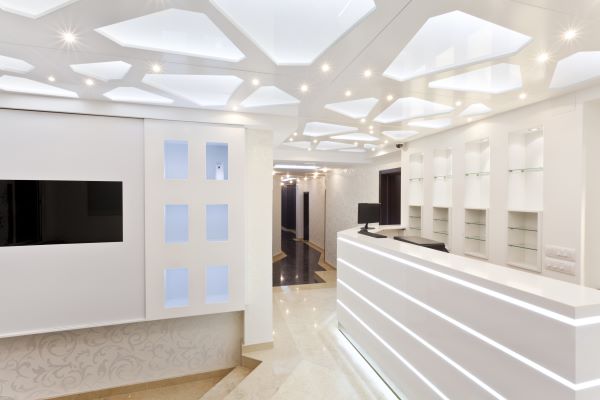 RELATED: Where Are the Best Paying Jobs With a Degree in Interior Design?
Museum and Exhibit Lighting Design
Work in lighting design for museum and gallery exhibits falls somewhere in between theatrical lighting and architectural lighting, in that the goal of this work is both functional (to maximize the viewing experience) and dramatic (to highlight and help make meaning of the exhibit). Work for museum and exhibit lighting designers isn't limited to art museums and art galleries, extending to roles in history museums, cultural museums, science museums and similar environments.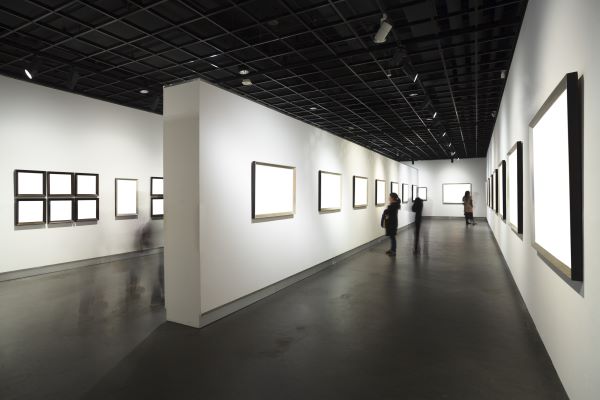 Event Lighting Design
Lighting professionals working in events design are the ones who developed the lighting for events that range from weddings and parties to conferences and large business meetings.
Coursework in a Lighting Design Degree Program
In general, a lighting design program may cover drawing for designers, technical drawing, principles and elements of design, lighting technology, advanced lighting technology, special projects in lighting design and introductory coursework in the use of computer software, including three-dimensional computer-aided design programs like Vector Works. Much of a lighting design student's courses focus on studies in the development and implementation of lighting design ideas and practice in hands-on lighting design production.
In majors offered through schools or departments of performing arts and theatre, classes in script analysis, the history of dramatic literature, theatrical collaboration and theatre crew experience are common. Programs offered through interior design departments and schools of architecture or engineering may focus more on the theory and design of building illumination systems, power distribution, computer-aided lighting design and analysis and the design of electrical circuits, controls and systems. Research may also be part of an academic lighting design curriculum.
In addition, students in these programs may take part in a design internship course and experience or dedicate a class to preparing a professional portfolio to present their design work to prospective employers.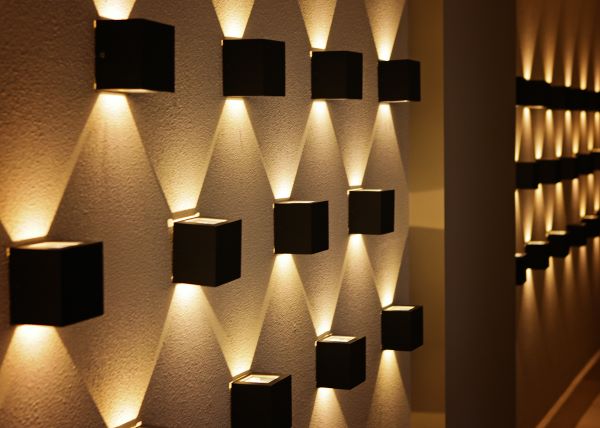 Alternative Degree Options in Lighting Design
A lighting designer or lighting technician doesn't always come from such a specialized background. Often, a student will start out going to school in a related area and end up discovering a passion for the way the lighting can create something bigger than the sum of the equipment parts that produce it.
Theatre, Dance or Costume Design
Designers interested in the art of theatre lighting are often interested in drama or dance themselves. Many major in, or at least complete a few courses in, theatre and dance.
RELATED: What Can I Do With A Theater Arts Degree?
Like lighting and scenery, costumes contribute to the overall effect of a dramatic performance. As such, a field like costume design may appeal to students for many of the same reasons that designing lighting effects does, such as the ability to contribute to the performing arts in a creative way without personally appearing in the spotlight.
Film, Television and Photography
Some students come to the field of lighting design with a background in the film and television industries. They may begin to learn the skills for designing lighting effects as aspiring directors or producers. Film and television degree programs cover many other areas of the movie and television industry, including costs and budgeting, casting, production, marketing and promotion and more.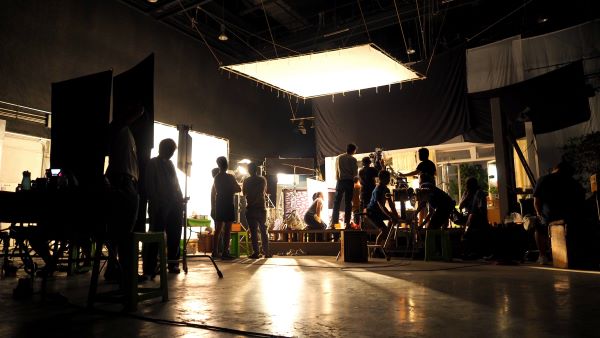 The connection between photography and lighting is an important one. The proper lighting is essential for achieving the desired effects in photographs – whether those photos are full-color or black-and-white, artsy or commercial in nature. Skilled photographers must be constantly aware of lighting and its effects on the composition of their photos.
RELATED: What Degree Do I Need to Become a Photographer?
Interior Design
At the undergraduate level, in particular, aspiring lighting designers interested in architecture and interior design may focus on interior design in general. In some interior design programs, students may focus on lighting informally, through careful selection of electives, or they may pursue formal concentration in lighting.
Architecture, Architectural Engineering, or Electrical Engineering
If the technical aspects of designing architectural lighting plans appeal to you, you might consider majoring in a field like architectural engineering or electrical engineering. The work of engineers is critical in developing the lighting equipment, materials, fixtures, software process and programs that produce the various types of effects designers are looking for in their work.
Related Resources:
What Can I Do With a Theatre Arts Degree?