Do you want to help people struggling with mental illnesses and disorders of the brain and nervous system through experimental research? A career in cognitive neuroscience may be right for you.
By putting in the hard work to complete an advanced education in a branch of science, psychology or a related field of study, you can prepare to conduct research into the biological aspects and processes concerned with cognition.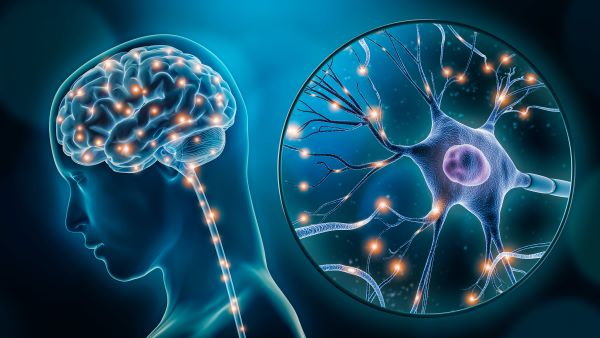 What Is Cognitive Neuroscience?
Cognitive neuroscience is the interdisciplinary field of science concerned with the biological and physiological processes, structures and aspects behind human cognition. Cognition refers to the processes of thinking, acquiring knowledge and perceiving the world around us.
In particular, cognitive neuroscience emphasizes how the neural connections – or the pathways between the neurons that carry messages in the form of signals to and from the brain and throughout the nervous system – work in the mental processes of cognition. Cognitive neuroscience is a relatively new field related to the fields of psychology and neurosciences.
RELATED: What Is the Difference in a Bachelor's Degree in Neuroscience and Cognitive Science?   
Where Do Cognitive Neuroscientists Work?
Cognitive neuroscientists may work in a variety of industries, fields and professional environments. Potential work settings in the field of cognitive neuroscience include:
Clinical healthcare settings, such as hospitals and medical clinics
Research universities and other academic institutions
Private industry research and development departments, such as pharmaceutical companies
Government agencies
Cognitive neuroscience is a more research-oriented field of neuroscience. Some cognitive neuroscientists specialize in clinical applications of neuroscience research, working directly with patients in roles as medical professionals.
However, the cognitive neuroscience field is primarily concerned with research. As such, most cognitive neuroscientists will work in research facilities of some kind – at a university, a private-sector or nonprofit organization's research facility or a government research lab. A medical scientist who focuses on cognitive neuroscience research may perform tasks such as:
Analyze brain activity through the use of neuroimaging technology
Create models of the mind using computer software programs
Develop interventions for clinical use in medicine and healthcare
The median salary reported for cognitive neuroscientists as of 2022 was $86,809, according to Salary.com.
Although the United States Bureau of Labor Statistics (BLS) doesn't provide detailed data for the cognitive neuroscientist occupation specifically, it ranks research and development jobs in the physical, engineering and life sciences industry as the highest-paying of the top employment industries for medical scientists in general. The pharmaceutical and medicine manufacturing industry is the next highest-paying industry for all medical scientists. Jobs in academia tended to be the least lucrative among the top employing industries of medical scientists, according to the BLS.
RELATED: What Bachelor's Degree Do I Need to Work in Neuroscience?       
What Does a Cognitive Neuroscientist Study?
What do scientists working in this relatively new field actually do? In their research, a cognitive neuroscientist may be interested in some of the following concepts.
Human Cognitive Development
Human cognition develops over the course of the lifespan, particularly during childhood. Through their coursework in human cognitive development, cognitive neuroscientists study how the brain develops in children and adolescents and how children develop abilities such as learning language and processing information.
Cell Signaling
The way cells in the brain and nervous system communicate is by sending signals to one another. Errors that occur in cell signaling may lead to problems with cognitive function or neurological disorders. A cognitive neuroscientist may look at the phenomenon of cell signaling as a cognitive process, not merely a physiological one.
Causes of Neurologic Disorders Developing
How do psychiatric and neurologic disorders develop? That's a complex question, and cognitive neuroscientists are just one of the types of researchers who seek to unravel this mystery. Cognitive neuroscientists undertake these inquiries from the perspective of how the biological and physiological structures, systems and processes of the brain and nervous system affect patients' mental processes and symptoms and progression of disorders of this nature.
Real-World Applications of Research in Cognitive Neuroscience
Just because many cognitive neuroscientists focus their research on basic science doesn't mean their work is obscure or far removed from practical application. Many cognitive neuroscientists focus their research efforts on developing the most effective therapies to treat behavioral disorders and problems with the nervous system and brain functions – either directly, by experimenting with new treatments, or indirectly, by gathering the data that informs the pursuit of therapeutic interventions.
How to Become a Cognitive Neuroscientist
The most crucial requirement for becoming a neuroscientist is getting a college education. Throughout the course of your education, you should look for opportunities to gain hands-on experience working in research or clinical roles.
1. Earn a Bachelor's Degree
An advanced education is common among cognitive neuroscientists, but you can't go straight from high school to a graduate degree program. First, you need to earn your bachelor's degree, a 120-credit program of study that typically takes at least four years of full-time study to complete. Because cognitive neuroscience is an interdisciplinary field of study, students can choose from several possible disciplines of study at the bachelor's level, including psychology, biology and other areas of science.
RELATED: What Is a Bachelor's Degree in Cognitive Science?
More important than which specific undergraduate program you chose is whether you were able to develop a strong science foundation and the skills for conducting research. Lab work is common in the kinds of undergraduate degree programs that prepare students to work in cognitive neuroscience. Students should also plan to develop skills in data analysis and applying research methods to the design of real-world experiments.
2. Enroll in Graduate School
Most medical scientists will need some sort of advanced degree, the United States Bureau of Labor Statistics reported. While aspiring cognitive neuroscientists may pursue a master's degree, the best career opportunities in the field are reserved for candidates with a doctoral degree. Prospective cognitive neuroscientists may enroll in a PhD program or apply to medical school and become medical doctors.
Gaining hands-on experience – whether in the research lab or in a clinical setting – is important for success in your cognitive neuroscientist career. Students at both the undergraduate and graduate levels of study should take advantage of any opportunities to participate in cognitive science research or gain internship or shadowing experience in clinical facilities.
The Best Bachelor's Degrees for Aspiring Cognitive Neuroscientists
If you want to become a cognitive neuroscientist, you should consider majoring in a program like one of the following. Although a specific undergraduate major isn't required, you will benefit from pursuing some course of study that can be easily applied to the scientific study of the human brain and cognition.
RELATED: Will a degree in Cognitive Science include Any Formal Mathematical, Computational, Statistical study?
Cognitive Neuroscience
At the undergraduate level, degree programs as specialized as cognitive neuroscience are rare, but they do exist. In the Bachelor of Science in Cognitive Neuroscience degree program at the George Washington University, students develop a foundation in science and math through coursework in general biology, cell biology, molecular biology, organic chemistry, biochemistry, calculus, statistics, data science and computer programming.
What else can you expect to study in a cognitive neuroscience bachelor's degree program? Human functional anatomy, human evolutionary anatomy and the evolution of the human brain are among the topics of study for undergraduate students of cognitive neuroscience. Many courses in the curriculum pertain to neuroscience specifically, including courses in neural circuits and behavior, human neurobiology, developmental neurobiology, human functional neuroanatomy.
Psychology courses are also common, including not only neuropsychology but also cognitive psychology, biological psychology, neuropsychology, health psychology, physiological psychology and developmental psychopathology. At the intersection of science and psychology are courses pertaining to cognition, memory, the biological bases of human behavior, the neuroscience of consciousness, sensation and perception, visual perception, hearing and perception, literacy and language acquisition and animal behavior.
Research is a crucial part of the field of cognitive neuroscience. Students pursuing this specialized major should expect to take classes in experimental design, research laboratory courses in numerous areas of the field and one or more classes in readings and research in cognitive neuroscience.
Psychology
Undergraduate degrees in cognitive neuroscience are still difficult to find. Fortunately, many aspiring cognitive neuroscientists approach the field with a different background. Psychology is a particularly popular major, not just among students seeking a career in cognitive neuroscience but in general.
RELATED: How Long Does It Take to Become a Psychologist?
For an aspiring cognitive neuroscientist, it makes sense to major in psychology, which is the scientific study of the mind, thought and behavior.
RELATED: What Degree Do I Need to Be a Psychologist?
Some aspiring cognitive neuroscientists spend their undergraduate years studying experimental psychology or cognitive psychology specifically, either as a distinct major or a concentration track within a general psychology degree program. Most undergraduate psychology degree programs are general in nature. A bachelor's in psychology program may cover topics like foundational concepts in psychology, research methods in psychology, developmental psychology, social psychology, abnormal psychology, cognitive psychology, clinical psychology and biological psychology.
RELATED: What Degree Do I Need to Be an Evolutionary Psychologist?
Biological Science
Because the field of cognitive neuroscience is so concerned with the biological and physiological aspects of psychiatric and neurologic disorders, it may make sense to major in the biological sciences. The biological sciences are the scientific disciplines concerned with life and living things. By taking courses such as general biology, cell biology, molecular biology, physiology and genetics, a biological science major will be well-equipped to understand the physiologically factors related to mental functions.
Chemistry
Biological science isn't the only scientific discipline closely related to the field of cognitive neuroscience. Studying chemistry, the properties of matter and how substances react to forces and other substances, can also be valuable for preparing to study how brain composition affects mental processes. Chemistry majors commonly take classes in topics such as general chemistry, organic chemistry, inorganic chemistry, biochemistry, physical chemistry and analytical chemistry.
This isn't an exhaustive list of possible majors for career options in cognitive neuroscience. Some colleges and universities offer degrees in cognitive science, which encompass broader studies of the mind through lenses that include philosophy, linguistics, anthropology, artificial intelligence and computer science. Alternatively, majoring in computer science can help students develop the technical skills needed to "map" the different regions and structures of the brain and model the processes of brain activity. Even philosophy, the study of knowledge, wisdom, logic and reasoning, can be relevant to the field of cognitive neuroscience.
A student can approach the field of cognitive neuroscience from just about any academic background, as long as they complete enough science and psychology courses to meet the prerequisites for the graduate degree program they are considering.
Master's Degree Programs and Doctoral Degree Programs
In graduate school, too, students have options for preparing for this career path. You might pursue a master's degree, which you can earn in as little as two years, or go straight for your doctorate. You might pursue a graduate degree in cognitive neuroscience specifically – which is considerably more common at this level of study than they are in undergraduate programs – or in cognitive science, cognitive psychology or neurobiology.
Depending on your interests, you might seek a conventionally research-focused degree, like a PhD, or you might apply to medical school. A PhD actually takes longer to complete – on average, almost six years, according to U.S. News & World Report – than medical school and requires candidates to write and defend a dissertation. Earning a Doctor of Medicine degree (an MD) or a Doctor of Osteopathic Medicine degree (a DO) from a medical school can qualify you as an actual medical doctor. Neurologists and psychiatrists are the types of medical doctors who are most closely related to the field of cognitive neuroscience.
You don't have to be a licensed medical doctor to work with patients who suffer from disorders of the brain and nervous system. A PhD program in cognitive neuroscience or a related program may qualify you for clinical work in a non-physician role.
Which doctoral option you choose will affect what the future of your career looks like, especially immediately after graduating. A medical school graduate will typically go on to complete residency training to become qualified as a neurologist or psychiatrist. A PhD graduate may look for a temporary postdoctoral research position or start searching for a permanent industry or government job right away.
Becoming a cognitive neuroscientist isn't quick or easy, and neither is making breakthroughs in the field of cognitive neuroscience research. The best cognitive neuroscientists are exceptionally passionate about the field and possess a strong thirst for knowledge of how the brain and body affect the mind and cognition. Possessing solid skills in analysis and problem-solving is important. Ideally, you should be comfortable working independently but also have the skills to collaborate and community effectively with others on a research team or patient care team.