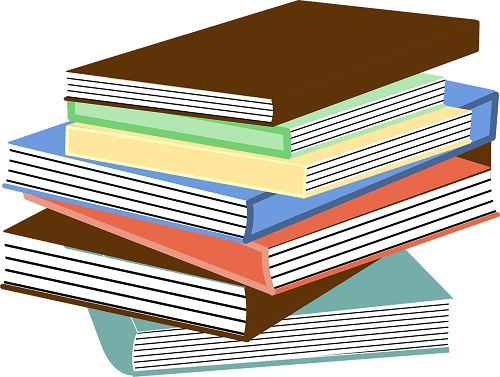 IMAGE SOURCE: Pixabay, public domain
When you start your college search, there are so many factors to consider that the whole process can seem overwhelming. How can you tell which of these factors really determines the quality of the undergraduate education you'll receive at the school?
You can start by focusing on the aspects that have the most significant impact on the quality of your education and the likelihood that the degree program will help you fulfill your ambitions. Just a few of the characteristics that make for a high-quality bachelor's degree program include a solid core curriculum, appropriate accreditation, a good reputation and a program of study in your intended major.
A Strong Core Curriculum
A comprehensive core curriculum is one of the things you should look for in an undergraduate college degree program. This set of graduation requirements often includes classes in a variety of subjects ranging from the natural sciences to the fine arts and from technology to foreign language.
What makes it so important for a bachelor's degree program to include a rigorous core curriculum? In many ways, being a college graduate isn't just about knowing a lot about one subject, but instead about having a college-level understanding of a wide range of subjects. The core classes you take expose you to knowledge outside your own discipline and help you develop important and versatile skills in thinking critically and communicating effectively.
The core curriculum at some schools is firm, with students taking a very specific set of courses. At other schools, students need only to complete one out of several courses to fulfill their graduation requirements. Some highly-respected colleges offer what's called an "open curriculum," allowing students to choose their own core courses so long as those classes help them achieve objectives set by the school.
Institutional and Programmatic Accreditation
Earning a bachelor's degree from an unaccredited program is one of the biggest mistakes a student can make. This degree often won't satisfy professional certification requirements, impress prospective employers or help you attain your goals.
When you're considering a college, make sure that the institution as a whole has earned accreditation from one of the regional accrediting agencies. You should also look for a program that has attained specialized accreditation from an organization recognized by the Council for Higher Education Accreditation.
Reputation and Rankings
While a list of rankings can't tell you all you need to know about a college, it is important to research your school's reputation. Knowing how others view your school can tell you a lot about how a prospective employer will look at you as a job candidate someday.
In fact, reputation is so important that when U.S. News & World Report compiles its list of schools that do an outstanding job educating undergraduate students, it bases these rankings solely on peer nominations.
Programs of Study in Your Major
There's no one right undergraduate degree program for every student. While it's important that a bachelor's degree program is accredited, respected and provides a strong core curriculum, it's just as important that the institution offers a major that will help you reach your personal and professional goals. This could be a traditional major within one department, an interdisciplinary major, a self-directed major or even a minor or specialization.
Accreditation, an impressive reputation, a rigorous academic core and a wide range of bachelor's degree offerings are some of the qualities the best degree programs for undergraduates share. These attributes matter more than school size, cost, or location when it comes to determining quality.