In the ever-evolving world of business, the decision to pursue a degree in Business Administration and Management is a significant one. Individuals considering this educational path may pose the question: is it worth it? The answer to this query largely depends on personal goals, interests, and aspirations. A business administration degree offers a comprehensive foundation in various aspects of business, including finance, marketing, and human resources management. This diverse educational experience equips graduates with the skills necessary to thrive in a wide range of industries and positions.
When evaluating the worthiness of a business administration degree, it is crucial to consider the potential outcomes and benefits. Graduates often enjoy access to ample job opportunities, opportunities for advancement, and the flexibility to explore different sectors within the business world. Moreover, the analytical, communication, and leadership skills developed throughout the course of this degree program can prove invaluable in both professional and personal settings.
However, like any educational pursuit, a business administration and management degree is not without its challenges. Students must devote substantial time and effort to their studies, and some may require additional certifications or specializations to stand out in the job market. Balancing these factors can help prospective students make an informed decision about whether a business administration degree truly aligns with their personal and professional objectives.
Understanding Business Administration and Management Degree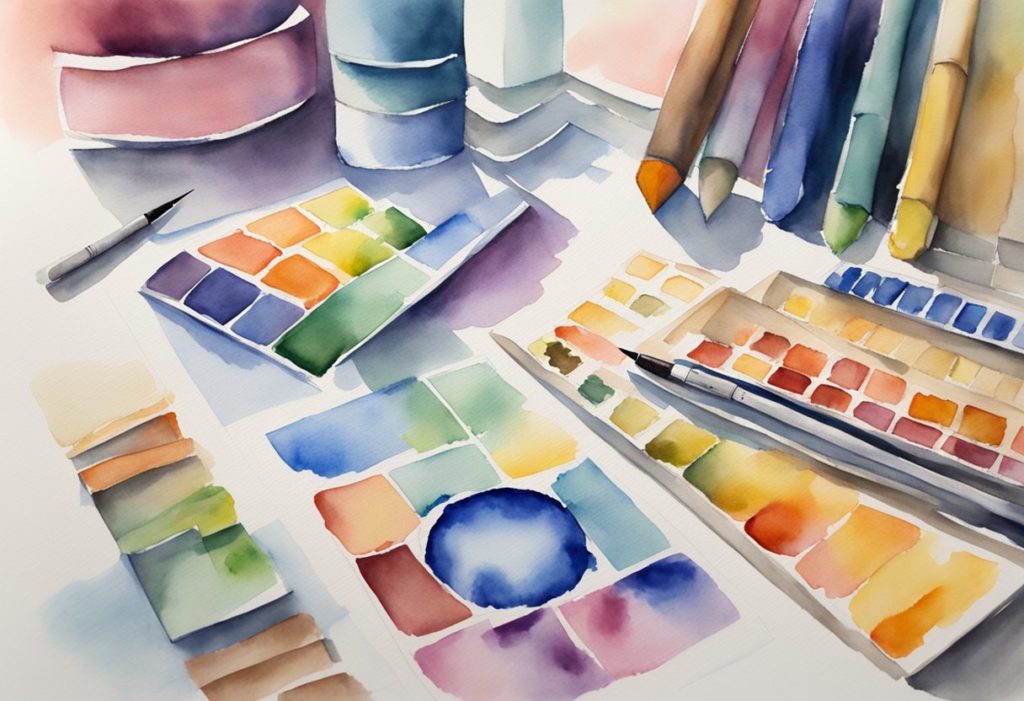 A degree in Business Administration and Management provides students with a comprehensive understanding of the world of business. With a foundation in various disciplines, such as marketing, finance, strategy, and operations management, graduates learn how to effectively manage and lead organizations. Through their coursework, they acquire valuable skills in problem-solving, teamwork, and critical thinking that are essential for success.
The journey typically begins with a bachelor's degree in business administration, which covers fundamental concepts and principles. This undergraduate program offers a broad exposition to various aspects of the business world, equipping students with essential theoretical knowledge. At this level, students may choose to specialize in specific areas like marketing, human resources, or finance, according to their interests and career aspirations.
For those seeking a higher level of expertise, a Master of Business Administration (MBA) degree is often the next logical step. This highly-regarded program delves deeper into the business realms, focusing on advanced theories, strategies, and practices. As a result, MBA holders often rise to executive positions in a variety of industries, such as management consulting, financial services, and technology.
In addition to traditional full-time programs, flexible MBA degrees are now available to accommodate diverse needs and schedules. Online and part-time programs enable professionals to pursue higher education while maintaining their careers. This has made it possible for more individuals to invest in a Business Administration and Management degree, asserting its worth as a valuable credential in the job market.
Prospective students must carefully weigh their options and assess personal goals before pursuing a degree in Business Administration and Management. It is essential to understand the potential benefits of such a degree in their desired field and how it aligns with their career aspirations. By acquiring an in-depth knowledge of the offerings and requirements, they can make informed decisions and capitalize on the opportunities presented by these programs.
Key Aspects of the Degree
A Business Administration and Management degree offers a comprehensive education in various fields, such as finance, marketing, management, accounting, economics, human resources, organization, communication, and leadership. This diverse curriculum prepares students for a variety of career paths and provides them with a solid foundation for success in the business world.
One of the key aspects of a Business Administration and management degree is its focus on finance. Students gain an understanding of financial analysis, risk management, and investment strategies. They also develop skills in budgeting, forecasting, and financial reporting. This knowledge is crucial for aspiring financial professionals and forms the backbone of various business functions.
In addition to finance, marketing plays a significant role in the curriculum. Aspiring marketers learn how to identify market opportunities, develop marketing strategies, and utilize various marketing tools such as advertising, social media, and market research. Understanding consumer behavior and the competitive landscape enables graduates to create compelling marketing campaigns and drive business growth.
Management is another critical aspect of the degree. Students learn crucial managerial skills such as strategic planning, decision-making, and problem-solving within the context of various industries. They also build competencies in operations management, project management, and organizational change. These skills enable them to effectively oversee teams, improve productivity, and achieve business goals.
The degree also delves into the field of accounting, offering an understanding of financial accounting and management accounting. Recognizing key financial metrics and understanding their impact on the organization's financial performance allows graduates to make well-informed business decisions.
A strong foundation in economics equips students to analyze economic systems and markets, comprehend how resources are allocated, and understand the global economic landscape's complexities. These insights enable graduates to navigate business challenges and make better strategic decisions.
Human resources and organization play a significant role in Business Administration. Students learn about recruitment, training, compensation, and employee relations. They also study organizational behavior, structure, and design, learning how to create supportive and productive work environments.
Effective communication is vital in any business setting. The degree prepares students to communicate their ideas persuasively and adapt their communication styles to diverse audiences and situations. The curriculum also emphasizes the development of leadership skills, fostering qualities such as vision, influence, and ethical decision-making that are vital to becoming effective leaders.
Career Opportunities and Salary
A Business Administration and Management degree offers varied career opportunities for graduates. One such career path includes becoming a financial analyst, responsible for analyzing financial data and providing recommendations to businesses and individuals for investment purposes. Professionals in this role typically have a background in accounting, economics, or finance.
Some choose to become marketing managers, tasked with planning and executing marketing strategies to promote a company's products or services. Here, adeptness at understanding target audiences and utilizing marketing tools is essential. A career in operations management, on the other hand, involves overseeing the production of goods and services that a business offers. In this role, individuals are responsible for successfully achieving organizational objectives by maximizing efficiency and resources.
Additionally, Business Administration and Management degree holders may pursue career goals such as becoming accountants or sales managers. Accountants are vital for managing an organization's finances, ensuring accurate financial records, and assisting with tax preparation. Sales managers, on the other hand, are responsible for leading and guiding sales teams to achieve or surpass sales targets.
Furthermore, graduates have the option of becoming human resources specialists, focusing on managing an organization's workforce. In this role, they will be involved in recruiting, training, and retaining employees, as well as handling employee benefits and resolving conflicts.
Salary prospects also remain promising for Business Administration and Management degree holders. The highest-paying business degrees have several positions with lucrative remuneration packages, making them competitive career choices. Nonetheless, factors like experience, geographic location, and the size of an organization can influence the salary earned in these roles.
Having a Business Administration and Management degree equips graduates with diverse skills suited for various industries, helping them adapt to the dynamic world of work. Consequently, with a wealth of career paths to choose from and competitive salary prospects, this degree remains a valuable investment for aspiring professionals.
Skills, Adaptability and Professional Development
A Business Administration and Management degree equips students with a diverse set of skills, fostering adaptability in various business environments. These competencies range from strategic decision-making and problem-solving to effective time management and empathic communication. As a result, graduates emerge as well-rounded professionals prepared to excel in a myriad of roles within the business landscape.
One notable aspect of a Business Administration degree is its focus on operations management and consulting strategies. These core elements cultivate the ability to analyze data and make informed decisions, ultimately driving organizational growth. With exposure to real-world business scenarios, students learn to devise effective strategies for managing resources, executing projects, and optimizing company operations.
Further enhancing professional development, a Business Administration and Management degree emphasizes building a robust professional network. This network helps graduates access valuable resources, market insights, and career opportunities. Strong interpersonal skills gained through teamwork, collaboration, and negotiation exercises enhance their communication prowess essential in nurturing their networks.
Adaptability is another crucial component of a successful business career. The skills acquired in a Business Administration program enable graduates to adapt swiftly to evolving industries, fluctuating market trends, and emerging organizational challenges. By fostering versatility, this degree prepares individuals to thrive in a dynamic business world marked by continuous change and growth.
In summary, a Business Administration and Management degree offers a comprehensive education that instills valuable skills, adaptability, and a commitment to ongoing professional development. This well-rounded experience empowers graduates to succeed in various business roles, establishing a strong foundation for their careers.
Certifications and Specializations
In the world of business administration and management, certifications and specializations play a crucial role in augmenting the skills and expertise of professionals. Possessing such qualifications can give individuals a competitive edge, demonstrating their dedication and knowledge in specific areas of business analytics, project management, human resource management, organizational behavior, strategic management, and information systems.
For instance, a certification in Project Management Professional (PMP) is highly sought after by employers, as it showcases one's ability to successfully lead and direct complex projects. Similarly, a specialization in business analytics equips professionals with the skills necessary to derive actionable insights from data, driving informed decision-making within an organization.
There is no shortage of options when it comes to certifications in business administration. Some individuals may opt for human resource management certifications, paving the way for a rewarding career in the HR field. Others might focus on concentrations within organizational behavior to effectively lead and inspire teams, fostering organizational growth and success.
Furthermore, certifications in information systems enable individuals to excel in the burgeoning world of digital transformation, where businesses increasingly rely on technology for operations and strategy implementation. By acquiring expertise and knowledge in such niche areas, professionals can leverage these skills to create tangible value for their organizations.
Obtaining certifications and specializations in various concentrations within the realm of business administration and management can prove to be highly beneficial for professionals. By pursuing these qualifications, individuals not only demonstrate their commitment and competency but also gain a competitive advantage in the job market, empowering them to thrive in their chosen career paths.
Return on Investment
Pursuing a degree in Business Administration and Management can be a significant financial commitment. The return on investment (ROI) is an essential factor to consider when evaluating the worthiness of this academic endeavor. ROI encapsulates the financial gains and personal growth that can arise from investing time, effort, and money into obtaining a degree in this field.
Monetary gains are of great importance in the realms of finance and accounting. Earnings potential is often influenced by the level of education attained. A study pertaining to the return on investment for undergraduate degrees in hospitality and tourism management, which is housed within colleges of business administration, suggests that a college degree indeed has a positive impact on earnings. Another exploration of the perceived return on investment in an MBA illustrates further the financial importance of obtaining a higher degree in business.
The realm of financial management plays a significant role in the decision-making process around advanced degrees. The overall cost of the degree, including tuition, books, and opportunity costs, must be weighed against potential earnings to determine the long-term financial viability of pursuing a Business Administration and Management degree.
In addition to monetary returns, personal and professional development outcomes are important factors when evaluating the ROI of a Business Administration and Management degree. Skill acquisition, for instance, adds value to the degree-holder's career. A separate study examining the ROI in business education on undergraduate skills development reveals that a degree in Business Administration enhances students' abilities while informing decisions on future educational investments.
Evaluating the return on investment in a Business Administration and Management degree involves considering various factors, including earnings potential, financial management, and personal growth. The balance between these elements ultimately determines the degree's worthiness for each individual.
Challenges and Ways to Overcome Them
In the pursuit of a Business Administration and Management degree, students often face various challenges. One notable difficulty is keeping up with the ever-evolving landscape of the business world. To stay relevant in the industry, graduates must possess adaptability skills to accommodate new trends and advancements in technology.
One possible approach to enhance adaptability is the frequent engagement in market research. By staying informed about ongoing changes in the market, a market research analyst can develop effective strategies that align with the business's objectives and address market fluctuations. Doing so not only helps graduates stay ahead of the curve but also makes them valuable assets to their organizations.
Problem-solving skills are also essential in overcoming challenges that may arise while pursuing a Business Administration and Management degree. By developing these skills, graduates are better equipped to tackle real-world business problems and provide innovative solutions to complex issues. A framework for sharpening one's problem-solving abilities involves:
Identifying the issue: Accurately determine the underlying problem at hand.
Generating ideas: Brainstorm a wide range of potential resolutions.
Assessing feasibility: Evaluate the practicality of proposed solutions.
Implementing solutions: Execute the chosen strategy and monitor its progress.
Effective decision-making is another crucial factor in overcoming challenges in the business world. A solid understanding of analytical concepts and techniques is required to make informed decisions based on data and insights. By applying these concepts, graduates can assess risks, weigh pros and cons, predict trends, as well as allocate resources more efficiently. Consequently, they can drive the organization towards success while minimizing undesired consequences.
The increasing dependence on information technology is inevitable in today's business environment. With the growing reliance on digitization, data analysis, and automation, graduates must possess some degree of technical proficiency. By acquiring IT skills relevant to their field, students can optimize their performance and contribute to the organization's overall digital strategy.
Pursuing a Business Administration and Management degree presents numerous challenges. Nonetheless, by adopting strategies such as adaptability, problem-solving, decision-making, and IT proficiency, graduates can effectively tackle these obstacles and emerge as valuable professionals in the business world.