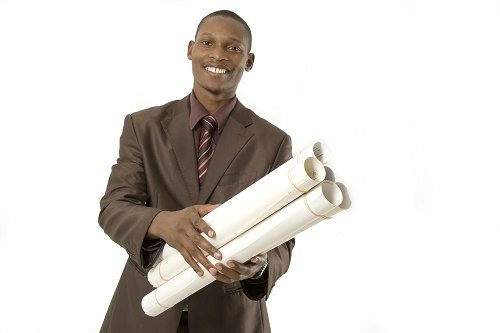 IMAGE SOURCE: Pixabay, public domain.
For aspiring architects, the skills you cultivate outside the classroom are just as important as the theories and concepts you learn inside the classroom. It takes practice to learn how to apply the principles of architecture to the process of designing buildings that work in the real world. In fact, work experience is so important that every state in America requires would-be architects to go through long-term training before they can apply for licensure. Given how much experience matters to Bachelor of Architecture (B.Arch.) students, it makes sense that many of the top undergraduate architecture degree programs make hands-on design experience a priority.
Design Studio Experience
The typical curriculum of an undergraduate degree in architecture includes studies in math, physical science, architectural history, construction methods and architectural theory, according to the United States Bureau of Labor Statistics (BLS). While students study building design, construction methods and computer-aided design and drafting (CADD) in the classroom to some degree, the design studio is the setting for where they truly develop these skills.
Work in the design studio is "central to most architectural programs," the BLS reported. Aspiring architects should plan to spend a lot of their education working in the design studio to develop drawings and models of buildings and structures. At some of the best ranking B.Arch. degree programs, classes in the design studio make up half of a student's coursework during most, if not all, semesters of study.
Internship Opportunities
In addition to design studio courses, some undergraduate degree programs in architecture offer students the opportunity to complete a practicum or internship experience. You may work with a local architectural firm as part of your internship, or you may choose to study abroad and work on designing buildings in a faraway country.
Completing an internship while you are still in school is a smart choice for several reasons, one of which is that it can save you time. In most states, aspiring architects need to complete three years of internship experience before they can attain a license and officially become an architect. While this internship is paid, it still means that you won't be able to truly launch your career for another three years, after you have already spent five years earning your B.Arch. degree. However, if you chose to gain architecture internship experience while you were still in school, you may be able to apply at least some of that experience toward the professional experience requirement and get your license faster, the BLS reported.
In the kind of architecture internship you find through the National Council of Architectural Registration Boards (NCARB) Intern Development Program, the goal is for you to gain supervised work experience. You won't spend your days getting coffee or doing busywork. You will complete useful tasks such as finding out what building codes apply to a project, determining the building materials to be used, and developing the drawings and models needed to complete a building design, all under the guidance of a licensed architect.
Through both your design studio work and internship opportunities, the experience that you gain in an undergraduate degree program in architecture is valuable work experience. Consider it an opportunity to really delve into what it's like to be an architect and to get a head start on cultivating your professional design skills.