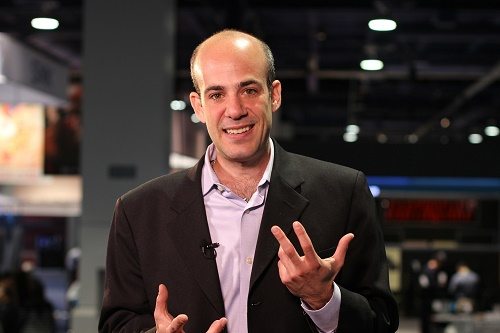 IMAGE SOURCE: Pixabay, public domain.
For many aspiring journalism majors, work as a TV news anchor can seem glamourous, almost like a dream job. A bachelor's degree is typically essential to attain a job in this profession. Earning one of the best journalism degrees from a respected college can offer you the best career prospects.
Overview
Television news anchors are the professionals who report news and current events on TV news programs. They often sit behind a news desk and act as a host, introducing stories and the correspondents working out in the field to report them, according to United States Bureau of Labor Statistics (BLS).
Because news anchors are the face of the television station's news agency – the individuals who report the news on a daily basis – they can go on to attain local, regional and even national recognition. In fact, news anchors that work at a station for a while can sometimes attain "celebrity status," the BLS reported.
Education
If you aspire to become a TV news anchor, then you need a degree that equips you with the investigative skills of a reporter as well as the communication skills of a great public speaker. Journalism and communications are popular majors for aspiring broadcast news analysts, according to the BLS. Some news anchors enter the field from an English or political science background. In any case, you will want to have a firm grasp of subjects such as journalistic ethics, interviewing sources and research techniques.
You can't learn everything about news reporting in the classroom. Employers often look for relevant work experience when choosing a candidate for a TV news anchor role. Participating in internships with local news stations and programming for your college's television station can provide you with valuable experience.
Employment
News analysts in the television and broadcasting field, including TV news anchors, earn a median wage of $58,130 per year, the BLS reported. The top-earning 10 percent of broadcast news analysts can make more than $163,490 per year.
Unfortunately, TV news anchor roles are on the decline. Instead of growing, these opportunities are likely to shrink by as much as nine percent over a decade, according to the BLS. This means that the job market for aspiring TV news anchors will be very competitive, especially at major national news stations based in big cities. To have the best chance at getting a TV news anchor job, candidates should be sure to take advantage of relevant internships or work on a school television station, the BLS reported. Expanding your skills beyond television broadcast work and becoming familiar with multimedia journalism can also help you improve your job prospects. Finally, it may be easier for recent college graduates to begin their careers in smaller local television stations and work toward a higher-paying role at a more prominent news organization as they gain more work experience and recognition.
Conclusion
If you have a passion for journalism and the drive to be the public face of a news organization, a role such as TV news anchor could be an excellent choice for you. To give yourself the best chance in this competitive career field, you should make it a priority to gain as much experience working at local or college news stations as possible during your education.