If you feel a calling to fix environmental problems or at least learn more about them, you might be looking for a career in the environmental sciences. Environmental scientists and environmental specialists of all kinds are passionate about the environment. Professionally, people working in environmental science jobs are concerned with the natural environment and current environmental issues, including how human behavior affects the natural world.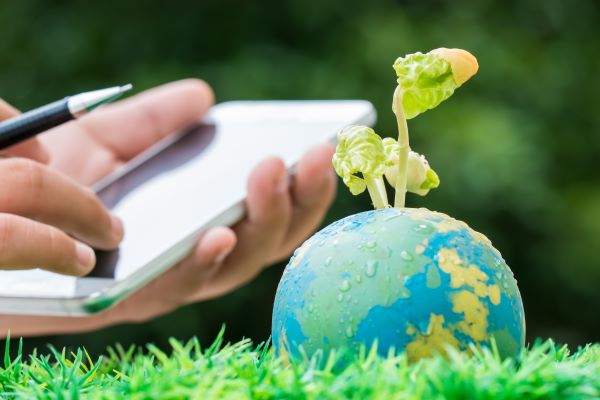 Can You Describe at Least Three Careers in Environmental Science? (Most People Can't.)
What many people don't realize is the vast, diverse array of job opportunities within the field of environmental science. Both scientist and non-scientist environmental careers come in many forms and emphasize many distinct areas of focus.
Don't just write off careers in environmental science as being all the same. There are many different careers you could choose to pursue in this field. Environmental professionals hold a variety of job titles, work in an array of industries and work settings, and perform assorted duties. Depending on what career in environmental science you pursue, these duties might include tasks like maintain equipment, perform experiments, collect data and prepare reports.
The earlier you begin learning about the distinct environmental science careers available, the better position you are in to pursue careers specific to your area of interest. An aspiring environmental scientist or specialist can customize their education, early work experience and involvement in professional organizations in the direction that fits their long-term career goals.
RELATED: The Top 10 "Green" Careers for Nature-Lovers
What Environmental Scientists Do
In general, an environmental scientist is interested in the scientific study of the environment – the world around us. This means that these workers approach environmental threats and concerns from the perspective of the scientific method.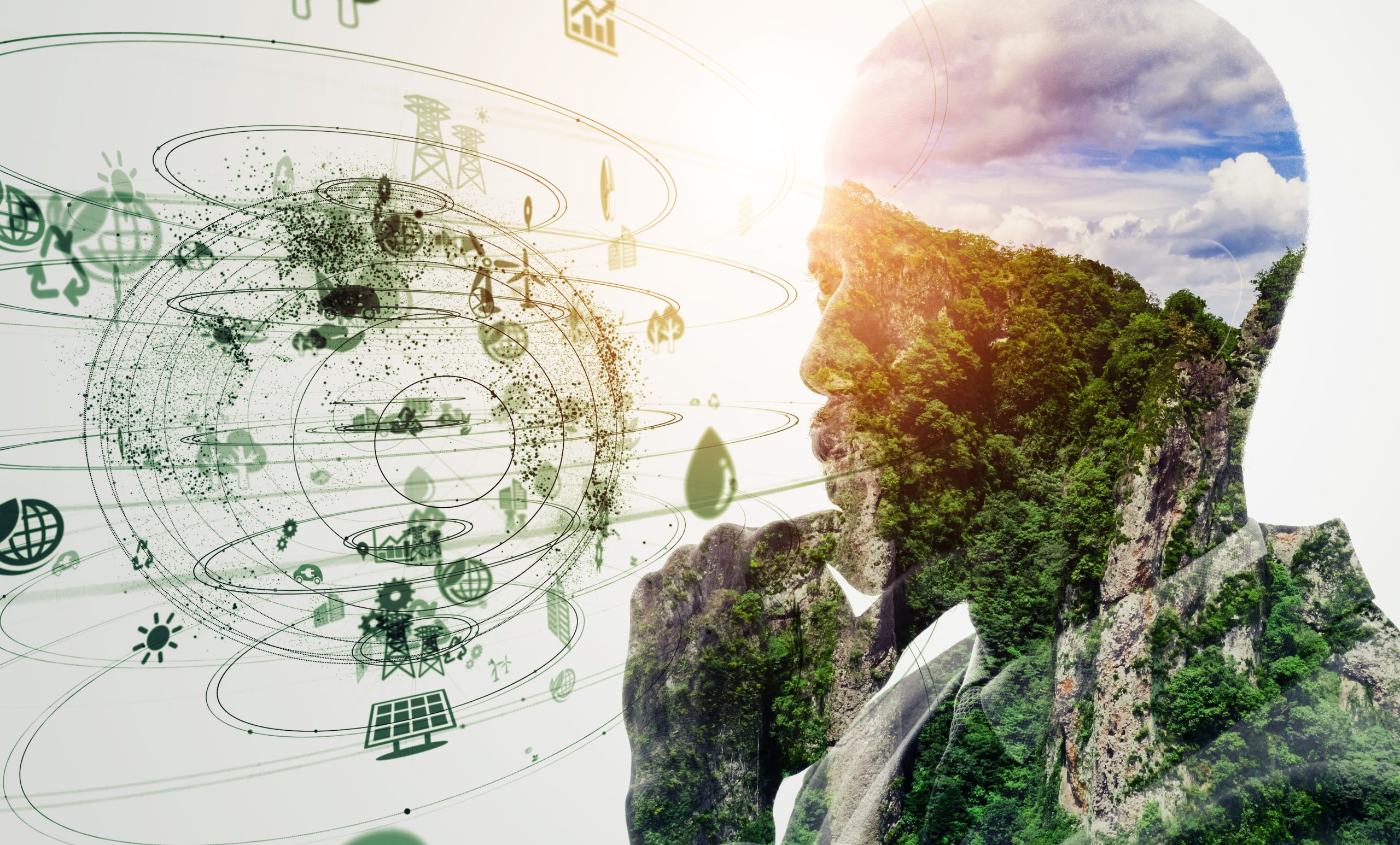 Environmental scientists of all kinds conduct research, which may include both field studies and laboratory experiments involving environmental samples. Their findings constitute empirical evidence: scientific data gleaned from direct observation and experimentation that can be methodically analyzed.
Work in the sciences can be theoretical, concerned with gaining knowledge for its own sake, or applied, which means it is put to use in real-world situations. This is true of environmental science careers, as well as careers in other areas of science, but the goal of work in this discipline is often to understand and improve real environmental problems.
What Non-Scientist Environmental Careers Entail
Not all environmental professionals are primarily scientists. Environmental specialists in other areas can also contribute to addressing needs in the natural world. For example, a non-scientist environmental career might revolve around problem-solving based on scientific principles that are already known, including planning for the cleanup of contaminated areas, informing business or government policy as an environmental consultant or engineering zero-waste products, packaging and processes.
If the scientific method of highly technical experimentation and statistical analysis doesn't appeal to you, then you may prefer an actionable non-scientist role that would allow you to dive right into the tough work of solving environmental issues.
Depending on your interests, you may focus on the design of environmental systems and processes, the technical implementation of these systems and equipment, the safety aspects of environmental factors, environmental regulations and laws or any number of other current environmental issues.
What Is the Field of Environmental Science?
Before you can dig into the separate job titles and duties that exist within environmental science, you need to understand what this career area encompasses. The interdisciplinary field of environmental science emphasizes the scientific study of all kinds of environmental concerns and brings together different branches of science, such as biological science, with coursework in a variety of other subject areas.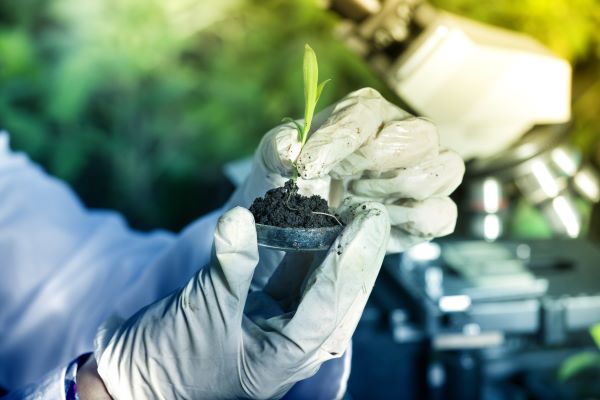 Research Areas in Environmental Science
Areas of focus in environmental science include the following:
Natural resource management: Planning for sustainability in humans' use of water, air, land, naturally occurring minerals, plants, animals and other natural resources in the environment. Natural resource managers are environmental scientists who are responsible for the protection and conservation of natural areas, often ones located in parks or conservatories.
Pollution: The contamination of the natural environment by harmful materials such as garbage, chemical runoff from manufacturing facilities and gas emissions from burning fuels – and ways to reduce and remediate pollution. Water pollution, air pollution and soil pollution are all types of contamination studied by environmental scientists who may focus on assessing pollution levels or on implementing methods of pollution control.
Climate change: The long-term changes in temperature and weather patterns that exist on a global scale, which today result from both natural climate shifts and the impact of human activities on the environment.
Energy efficiency and sustainability: The generation of energy and, in particular, of renewable energy sources and ways to make energy production more efficient, sustainable and environmentally conscious.
Conservation: The protection and preservation of natural ecosystems, plant and animal life in order to maintain biodiversity on Earth, protect and restore natural habitats of wild plants and creatures and prevent the extinction of threatened or endangered species. Nature conservation officers, also called fish and game wardens, are actually law enforcement officers whose role is to protect natural resources. Other environmental science careers in conservation include conservation scientists.
Environmental Science as an Interdisciplinary Field
The world isn't made up of a single type of matter and includes a variety of life forms and non-living materials. As such, the field draws from many disciplines of the natural and physical sciences, from biology and zoology to chemistry, soil science, geology, mineralogy, oceanology, plant science, atmospheric science and physics.
Human behavior plays an undeniable role in the natural world, including many modern environmental concerns. For that reason, social sciences like sociology, psychology, public policy and political science are part of the interdisciplinary subjects that commonly contribute to the knowledge of environmental science.
Part of fixing environmental issues is understanding how humans impact these problems, why individuals and societies act the way they do toward the environment and how to prompt changes in human behavior, such as making efforts to reduce waste. Studying social science primes environmental scientists and specialists to understand the impact humans have on natural resources and the most effective ways to alter human activity.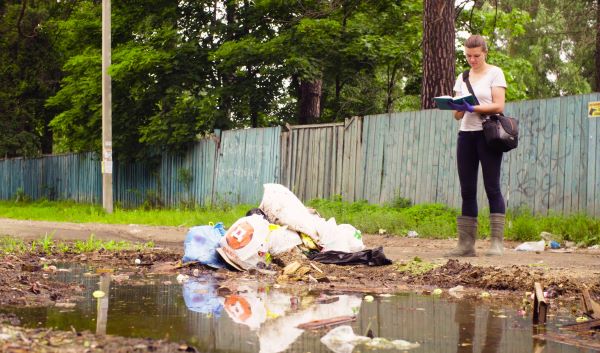 Where Do Professionals in Environmental Science Careers Work?
There are numerous career paths in environmental science and conservation, which means that the potential work environments are also varied. You will find environmental scientists and other environmental professionals working in industries and settings like the following.
Government Agencies
Many environmental professionals work for government agencies and departments of some sort. If you want to work for or advise government officials, you might consider applying to or consulting for agencies in local governments, state governments or the federal government. Whether it operates at the local, state or federal level, a government agency could be concerned with various aspects of environmental concerns. Some of those concerns may include environmental policy, health and safety, pollution control and the protection of wildlife habitats.
According to the United States Bureau of Labor Statistics (BLS), nearly one in four environmental scientists and specialists worked for state governments in 2020. So did 21 percent of conservation scientists, 13 percent of environmental engineers and 7 percent of environmental science technicians.
Another 12 percent of environmental scientists and specialists, 21 percent of conservation scientists, 7 percent of environmental engineers and 18 percent of environmental science technicians worked for local government agencies.
The federal government employed 6 percent of environmental scientists and specialists, 29 percent of conservation scientists and 6 percent of environmental engineers. However, it was not a top employer of environmental technicians.
Public health agencies are just some of the government employers for which environmental specialists work. The National Park Service and individual states' park services agencies are responsible for managing designated lands and working for the protection and preservation of these ecosystems.
Another government employer of environmental scientists is the Environmental Protection Agency (EPA), the federal agency which upholds and enforces environmental laws and regulations and establishes national standards for environmental issues such as emissions and water quality.
Public Health and Health Research
Environmental exposures can play an important role in human health. As such, public health agencies and organizations may employ environmental scientists and specialists. Environmental health science is particularly concerned with aspects of environmental issues that could impact human health, including the quality of air and water supplies in a region.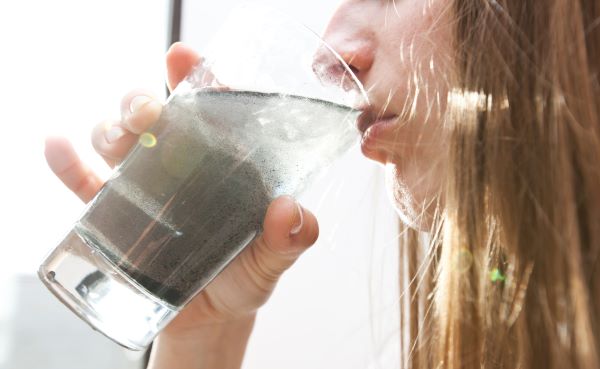 In private sectors, a health-focused environmental scientist might work for biomedical companies. Through their work in these roles, environmental scientists can be involved in the development of new healthcare applications for diagnosing, treating and preventing disease.
An environmental scientist may not be directly involved in the clinical practice of medicine, but when they work in the health or biomedical industry, their efforts can pave the way for clinical advances.
Engineering Services
The engineering services industry emphasizes the application of designs to real-world problems that are developed based on the principles of science and mathematics. Environmental engineering is the engineering discipline that is concerned with designing and implementing environmental solutions. The findings of environmental scientists and specialists inform the development of these designs and innovations.

The engineering services industry employed not only 27 percent of environmental engineers but also 10 percent of environmental scientists and specialists and 7 percent of environmental science and protection technicians. Working in engineering services may mean working for a firm that takes on a variety of engineering projects for different clients.
Consulting Firms
Sometimes called environmental consultants, some environmental specialists work for private consulting firms.
The management, scientific, and technical consulting services industry employed one-quarter of all environmental scientists and specialists, along with nearly one-fifth of environmental engineers. Environmental consultants may work with companies in private sectors or with nonprofit organizations or government entities.
Academia
If you're interested in scholarly or academic research and educating future generations of environmental scientists, working for a college or university might appeal to you. Environmental scientists who work in academic research positions are responsible for teaching classes for college credit but also for conducting innovative and cutting-edge research. In the process of conducting research, these faculty members bring in grant money and prestige to their institutions.
Beyond finding employment in these industries and environments, environmental professionals work in other types of private companies and corporations, like contracting and construction companies, and in nonprofit organizations focused on social advocacy and the reduction of negative effects of human activity on natural resources.
Regardless of their industry of employment, an environmental scientist is likely to spend much of their career working in officers or laboratories, although fieldwork is also part of many environmental science careers. Other environmental specialists commonly work in offices, schools and education programs and out in the field.
The Best Things About Environmental Scientists' Careers
There's a lot to like about the top careers for environmental scientists and other types of environmental professionals. Most environmental scientists enjoy a median annual income is favorable – well above the median annual wage for all occupations.
RELATED: What Are the Highest Paying Jobs in Environmental Science?
The job market for environmental science careers, too, is generally positive. The United States Bureau of Labor Statistics (BLS) predicted that job growth rates for environmental careers would be as fast as average or faster than the average rate for all occupations between 2020 and 2030.
The earning potential and strong job demand are excellent perks, but for many environmental professionals, the best thing about working in this field is the job satisfaction that comes from making a difference. Whether your job involves getting out there and cleaning up contaminated sites yourself or educating people on the impact humans have on the environment and how to reduce their carbon footprint, you spend every day working to improve the environment.
Environmental science careers and other roles with an environmental focus tend to appeal to people who are passionate about environmental protection and preservation. In these roles, you can feel good about spending your working life making real contributions to protecting and restoring nature.
5 Types of Environmental Scientist Jobs
If you're interested in the best careers in environmental science, you're going to be primarily looking for job titles specific to the different branches of science, such as biology, chemistry and ecology.
Other environmental science careers are more explicitly interdisciplinary, revolving around subjects like conservation science and global shifts in the Earth's climate.
1. Environmental Biologist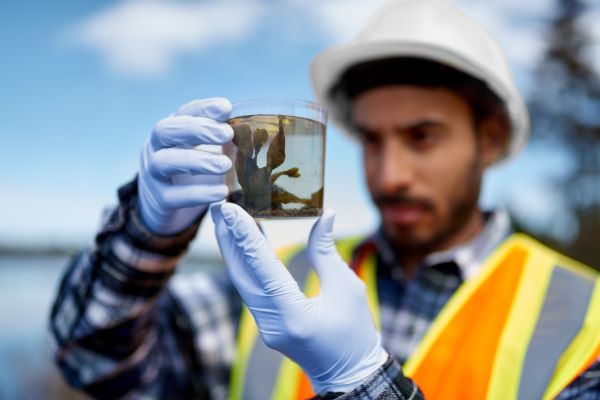 Living things – animals, plants, fungi, bacteria and more – make up much of the environment. It makes sense, then, that an environmental scientist may specialize in biology, the science that focuses on living organisms. This occupation is called environmental biologist, and it encompasses applying the principles and practices of the natural science of biology to environmental conditions and concerns.
Environmental biologists are concerned with biological processes and organisms. They often research and find ways to address environmental issues in ecology, the study of relationships among organisms and between organisms and their natural habitats.
RELATED: Highest Paying Jobs With a Biology Degree – Degrees in Biology – Majors & Careers
An environmental biologist may specialize in the study of certain ecosystems, such as wetlands and freshwater environments, or in ecological design, the sustainable design of products, services and packaging that prioritizes environmental consciousness. Some environmental biologists are experts on certain types of organisms. For example, an environmental biologist who specializes in plants might be an expert in plant physiology, plant systematics and field botany. Another popular career option is marine biologist. Marine biology is the application of the science of biology to sea creatures and organisms.
Earning Potential for Environmental Biologists
For environmental biologists, Salary.com reported an annual average salary of $63,421 as of 2022.
2. Environmental Chemist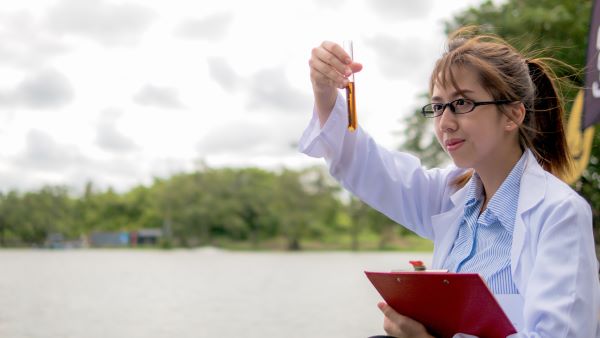 Although biology is one of the major branches of science that contributes to environmental science, chemistry is another branch of science that heavily influences this field. Environmental chemistry is concerned with the ways that chemicals impact natural ecosystems and how they affect the people, animals and plants living in an environment, according to the BLS.
Environmental chemists might study the chemical makeup and reactions of pollutants found in the soil, water and air. They often apply their knowledge to the remediation or restoration of contaminated water, air and soil in the environment or to economically friendly methods of waste management.
Earning Potential for Environmental Chemists
The annual average salary for environmental chemists, according to Salary.com, was $69,705 as of 2022.
3. Conservation Scientist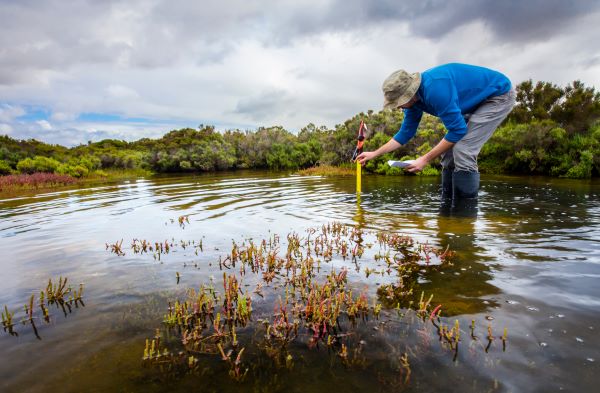 Environmental science is a broad area that encompasses academic study and practical application in environmental matters involving water, land and air pollution. Numerous areas of focus fit under this umbrella. If your interests are narrower – specific to land use and related resources – you might be more interested in a career in conservation science.
Conservation scientists are often responsible for the use of land in designated state and national parks and forests. However, some scientists who specialize in nature conservation instead oversee the use and preservation of large privately owned lands, according to The Houston Chronicle. The types of private landowners who hire conservation scientists include commercial farmers and ranchers and real estate developers.
Some types of conservation scientists specialize in soil and water conservation. Soil conservationists are involved in planning methods of conserving and preserving soil from threats like soil erosion, the displacement and degradation of soil. Water conservationists aid in planning ways to use water resources sustainably and to test and improve water quality and the pollution and contamination of groundwater.
Earning Potential for Conservation Scientists
The annual average salary for conservation scientists as of 2020 was $69,020, according to the BLS.
4. Climate Change Analyst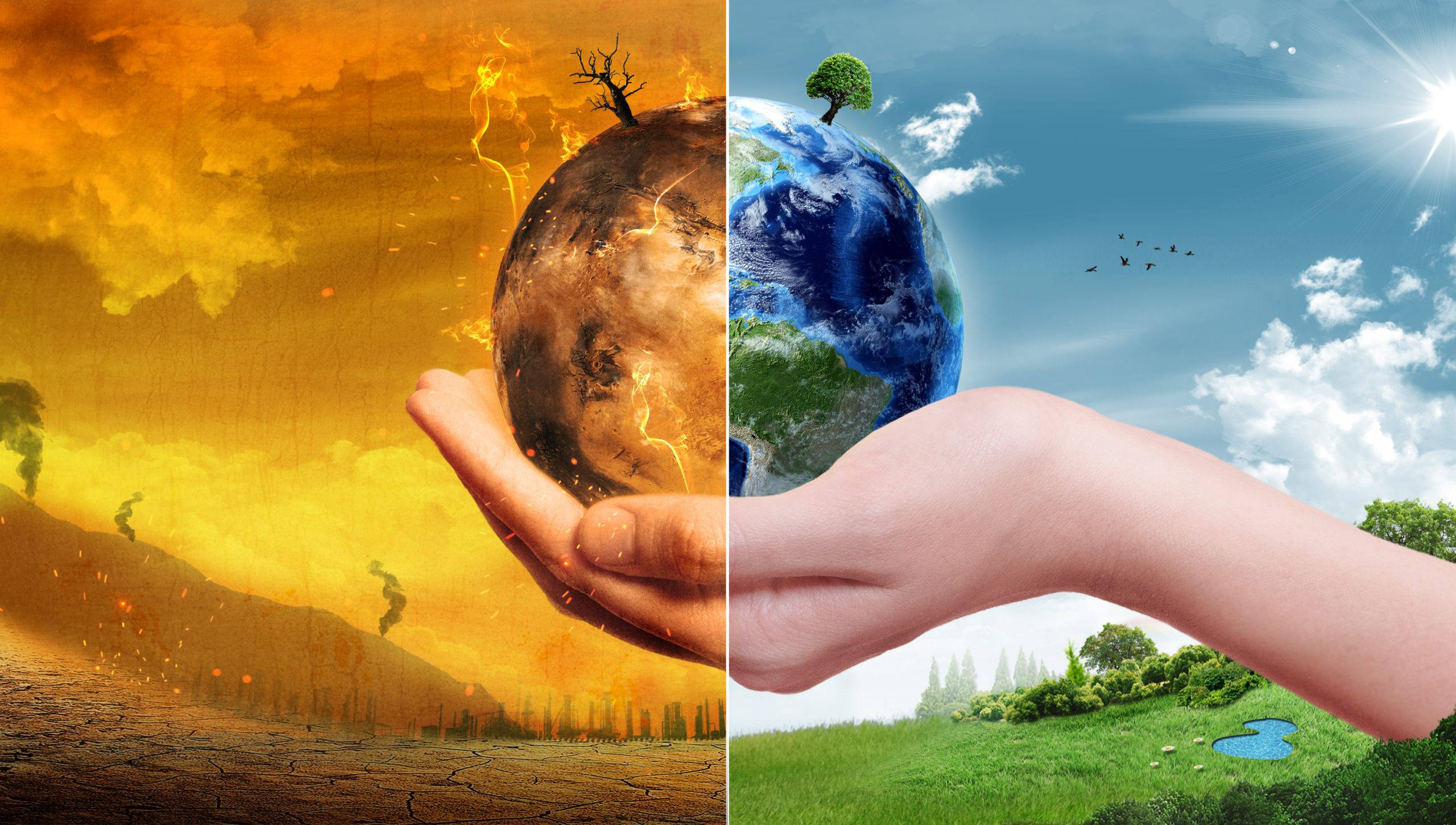 If you're interested in environmental science on a global scale, you might specialize in the area of climate change. Climate change is an urgent matter of concern in the field of environmental science today.
The significant long-term shifts in temperature and weather patterns worldwide can affect the environment and the people, plants and animals living in it in serious ways. Climate changes have contributed to the more frequent occurrence and increased severity of extreme weather events such as storms, flooding, droughts and the conditions that lead to wildfires, according to the U.S. Global Change Research Program.
In addition, these environmental changes affect air quality and water quality, decreased agricultural production, higher concentrations of pollutants, increases in coastal erosion, rising sea levels and even the potential for disease transmission through environmental exposures.
Unfortunately, global climate changes are occurring at faster rates than ever, and humans are playing a big role in this change, according to The U.S. Global Change Research Program. This means that environmental scientists must take action immediately to address the factors and activities that contribute to climate change.
Climate change analysts play a crucial part in these efforts by researching the impact of these temperature and weather shifts on ecosystems, according to the BLS.
Earning Potential for Climate Change Analysts
The annual average salary for climate change analysts in the United States was $67,322 as of 2021, Glassdoor reported.
5. Industrial Ecologist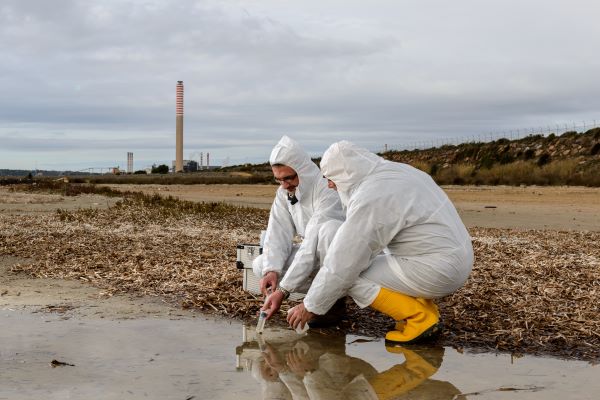 Ecologists specialize in the study of ecology. As noted above, ecology refers to the scientific study of organisms' relationships with their physical environments and other organisms.
Industrial ecologists, specifically, work to reduce the impact of industrial activities on the environment. They do this not through imposing industry standards and regulations but rather by working with companies and organizations to evaluate the costs, benefits and environmental effects of industrial programs and procedures, according to the BLS.
By helping industrial companies achieve both efficiency and a reduced environmental impact, industrial ecologists can achieve results beyond the minimal environmental improvements achieved through regulations.
Earning Potential for Industrial Ecologists
The annual average salary for industrial ecologists was $75,359, according to SimplyHired.
Other Environmental Scientist Jobs
These top careers aren't the only career paths in environmental science. An environmental scientist may hold a job title like hazardous substances scientist, environmental analyst or research environmental scientist, according to O*NET.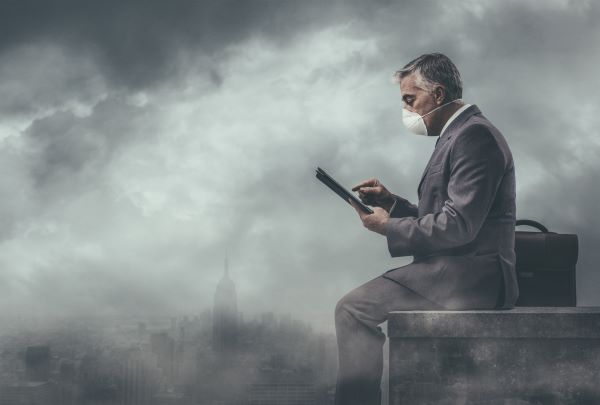 Other scientists with a background in environmental science include:
Environmental geologist: Scientists specializing in environmental geology look at the scientific study of the Earth's structure – including soil, rock, groundwater and changes to the Earth's structure over time – through the lens of environmental science and address problems like groundwater contamination and the loss of wetlands and freshwater ecosystems.
Agricultural scientist: Agricultural scientists focus specifically on the environmental processes, impacts and interventions that pertain to agricultural, or farming, industries and activities.
Air pollution analyst: Air pollution analysts are concerned specifically with environmental contamination of the air we breathe, and they spend their careers gathering and analyzing samples of air and working on ways to improve air pollution.
Meteorologist: Meteorologists are specialists in atmospheric
Environmental zoologist: Zoologists focus on the study of animals, and environmental zoologists work at the intersection of animal biology and environmental biology, studying animals in their natural environments and how human activities affect these ecosystems.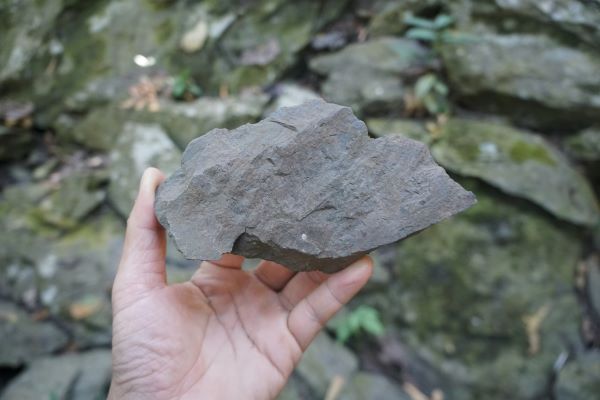 5 Non-Scientist Environmental Careers
Environmentally focused career options aren't limited to scientists. People who are passionate about the environment come from many different backgrounds, from engineering to law, and have a variety of different strengths – each of which can be used to help save the planet.
1. Environmental Engineer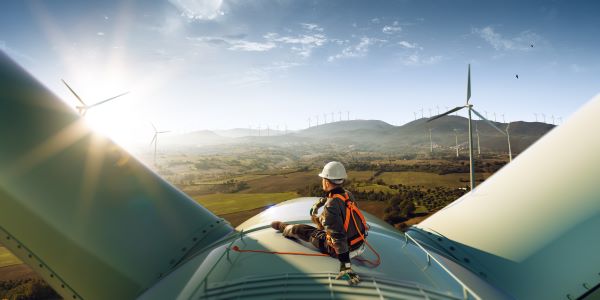 If it's the practical solution aspect of work in environmental science that appeals to you over the emphasis on scientific inquiry, a career in environmental engineering could be a better fit for you. Engineers draw upon the concepts, theories and practices of math and science – including environmental science – to design and develop solutions to problems.
An environmental engineer, specifically, applies their skills in engineering design and development to the same array of environmental problems that other environmental scientists work to address. For example, an environmental engineer may work to develop new, more sustainable and environmentally friendly methods of waste management and recycling, as well as the development of eco-friendly biofuels, water treatment methods and pollution abatement efforts.
Earning Potential for Environmental Engineers
In general, environmental engineers enjoy a higher earning potential than environmental scientists. The annual average salary for environmental engineers was $96,890 as of 2020, according to the BLS.
2. Environmental Restoration Planner
Not all environmental science careers focus on actual restoration and remediation efforts. If you know your interests lie in helping to directly combat the harm already done to the environment and you're eager to develop your project management skills, you can jump right into this endeavor with a career as an environmental restoration planner.
As the name suggests, environmental restoration planners are project managers with the specialist knowledge to find solutions to current environmental issues. This job differs from other planning-focused career options that pertain to environmental science, such as urban planners who focus on sustainable development. The primary focus of this environmental science profession is planning projects in environmental restoration and remediation. This planning function of the role means that your responsibilities will go beyond scientific inquiry and engineering design – and even the behind-the-scenes work these duties entail.
To be a good environmental restoration planner, you need the management skills to handle all aspects of managing projects, from applying for required permits to preparing budgets and schedules. You also need to supervise and train the staff working on remediation projects, perform cost-benefit analyses of plans for remediation and be aware of and in compliance with any relevant laws and regulations.
That said, this role isn't strictly administrative, either. You're going to need the scientific and technical knowledge to gather and analyze environmental data, perform site assessments of contamination and remediation needs, review the solutions that already exist for environmental remediation, use models and simulations and develop detailed technical plans for restoration projects.
Using technology is an important part of environmental restoration planners' job duties. They must use technological tools like biological databases, geographic information systems (GIS) technology, modeling and simulation software, computer-aided design software, diagramming software and planning software.
While you may not technically be a scientist yourself in this role, you will be working with many different environmental scientists with whom you share common goals, including biologists, geologists and energy engineers.
Earning Potential for Environmental Restoration Planners
For environmental restoration planners, the annual average salary in 2022 was $68,214, according to ZipRecruiter.
3. Environmental Health and Safety Specialist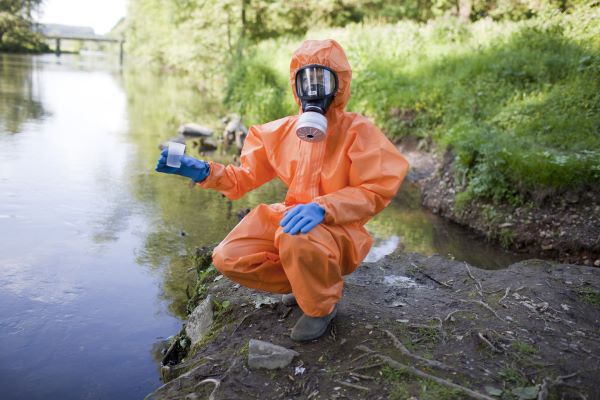 Some non-scientist roles in environmental science emphasize the health and safety aspects of environmental exposures and other risks. Environmental health and safety specialists perform multiple roles involving health factors and health risks to humans that pertain to the environment, according to the BLS – including investigating these risks and preparing educational programs.
Using their specialist knowledge of environmental science and human health matters, environmental health and safety specialists can, for example, assess the soil and water contamination that results from exposure to nuclear and hazardous materials and manufacturing processes. They may also evaluate the safety of drinking water systems and identify whether landfills and waste storage containers may be leaking into the soil and water supply, posing potential environmental exposure risks.
Earning Potential for Environmental Health and Safety Specialists
Environmental health and safety specialists earned an annual average salary of $77,427 as of 2022, according to Salary.com.
4. Environmental Science and Protection Technician
Most careers in environmental science require a minimum of a bachelor's degree, but environmental science and protection technician is a career you can qualify for with only an associate's degree.
Technicians perform technical job duties used to advance work in the field of environmental science, but they generally aren't responsible for tasks like formulating a hypothesis and developing the design of an experiment, which are better suited to an environmental scientist.
Environmental science and protection technicians may, however, undertake the hands-on work of collecting samples of environmental specimens – such as water, soil and gases – through field tests and laboratory experiments. They perform this work under the guidance of the environmental scientist who is leading the experiment or the remediation project.
Earning Potential for Environmental Science and Protection Technicians
The annual average salary for environmental science and protection technicians as of 2020 was $50,960, according to the BLS.
5. Environmental Lawyer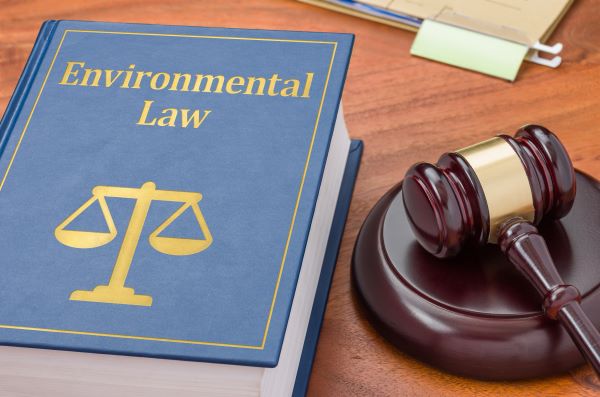 If you find the science aspects of environmental careers less interesting than the regulations that pertain to environmental issues, consider a career in environmental law. An environmental lawyer is a licensed attorney who uses their law school education to practice law pertaining to the environment.
Some of their job duties, like drafting legal documents and representing clients or employers at trials, are similar to that of lawyers in other areas of legal practice. However, environmental lawyers handle some unique job duties.
RELATED: What Degree Do You Need to Be a Lawyer?
Environmental lawyers often work in public interest roles, either for the government or in nonprofit organizations. In these roles, they can advocate for better laws and regulations to protect the environment.
While some of the work that falls under the category of environmental law may involve suing corporations that flout environmental regulations, other work involves helping businesses understand and get into compliance with environmental regulations and laws, which can be complex.
Earning Potential for Environmental Lawyers
The annual average salary for environmental lawyers as of 2022 was $74,569, according to ZipRecruiter.
Preparing for Environmental Science Careers
For most entry-level jobs in environmental science and environmental protection, you need a bachelor's degree. Work experience in an entry-level position can help you prepare to advance to more challenging job roles, including management positions.
RELATED: Top 10 Online Bachelor's Degree Programs in Environmental Science
A four-year undergraduate degree in environmental science is the typical education for an environmentally focused role. Most often, students start with a bachelor's degree in environmental science or environmental studies. However, the bachelor's degrees that can prepare students for these careers aren't limited to environmental science degrees. A bachelor's degree in biology or another type of natural science can be a great start for aspiring environmental professionals.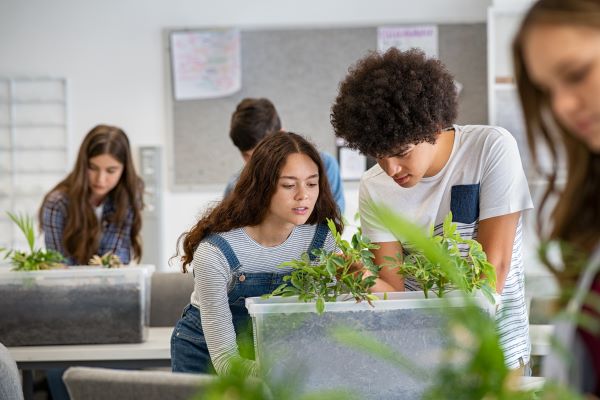 Some of the classes environmental science students might take in bachelor's programs include:
Foundational principles of environmental science
Environmental biology
Environmental chemistry
Environmental toxicology
Air quality and water quality
Pollution control and prevention
Cell development in biology
Field biology on land and in water
Environmental justice
Plant and animal biodiversity
Sustainable agriculture and business practices
Environmental policy
Courses in environmental sampling and analysis provide hands-on experience that allow students to learn to collect samples in the field, including water samples and soil samples.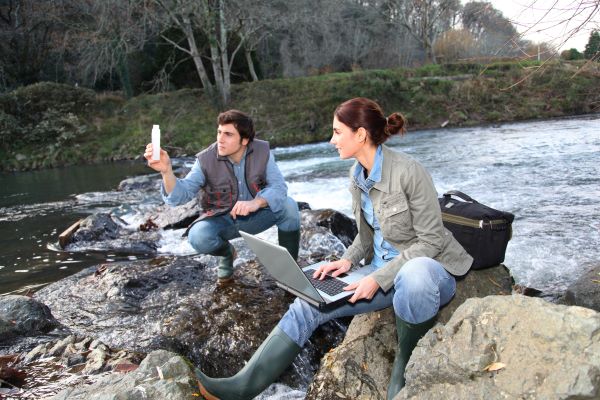 Some environmental science degree paths are more specialized, focusing on topics like environmental health, soil science or environmental engineering. If you want to work in an environmental career, you can't go wrong with a bachelor's degree in any of these disciplines.
Environmental scientists need technical laboratory and experimental research skills for tasks such as testing soil, performing the statistical analyses used in environmental risk assessment and evaluating the effects of environmental interventions on projects like waste disposal methods, water pollution remediation and quality of water supplies. Students gain these skills as they work their way through the curriculum of a bachelor's degree in environmental science program.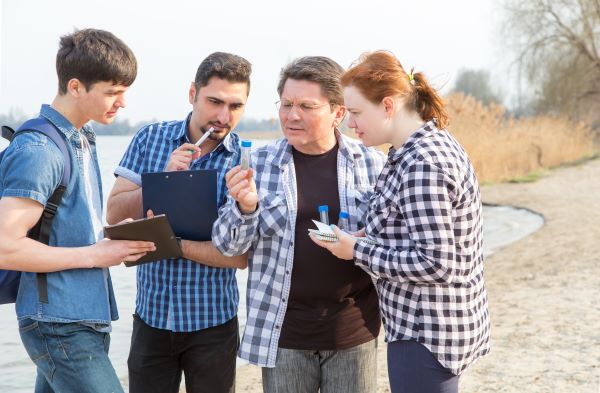 However, non-technical "soft" skills are important, too. For example, if your role involves educating the public on how humans impact the world around them, you're going to need strong speaking skills. Even in environmental science career paths in which you spend most of your time in the lab, you need strong communication skills to be able to effectively write reports, read and interpret literature reviews, and publish your findings in peer-reviewed journals. Students can develop these skills, as well, as they earn a bachelor's degree, particularly through their general education coursework, classes in communication and the social sciences and opportunities for internships and field experiences.
Graduate Degrees in Environmental Science
At the graduate school level, there are master's degrees – and even doctoral degrees like PhDs – available to pursue in environmental science and environmental engineering. Whether it makes sense to go to graduate school depends on what you want out of your career in environmental science.
Master's degrees and doctorates are more common in certain roles and industries. For example, environmental professionals typically  need a PhD if they plan to work in academia or in advanced roles in research and development. For other roles that revolve more around your ability to solve environmental problems, having practical experience may be more valuable than having an advanced degree level in environmental studies.
RELATED: How Advanced a Degree Do I Need for a Career in Environmental Science?
An environmental lawyer has to go to law school and earn their Juris Doctor (JD) degree, which usually requires three years of study. Some law schools offer specific programs in environmental law, sometimes leading to an additional degree at the master's or doctoral level. However, an aspiring environmental lawyer can also embark on this environmental science career with a general law school degree, according to U.S. News & World Report – especially if they take some coursework in environmental law.
If you want to advance to one of the top careers in environmental science management, earning a business-focused master's degree, like a Master of Business Administration (MBA), may be a wise choice. The leadership training you gain as an MBA student can help you be a more effective manager of both people and projects focused on curbing the environmental impact of human activity and natural climate changes.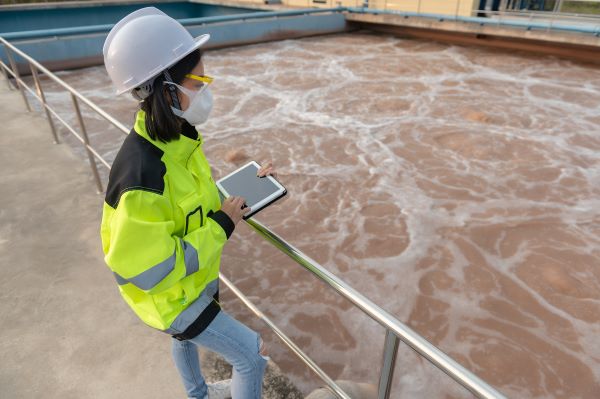 The Most Common Level of Education for Environmental Science Majors
Among environmental scientists and specialists, bachelor's degrees are, by far, the most common level of education. O*NET reported that 70 percent of these professionals have a bachelor's degree as their highest level of education, although more than one-quarter of the field reported having a master's degree.
The education breakdown is similar for environmental engineers, among whom O*NET reported 64 percent had a bachelor's degree and 27 percent had a master's degree.
Environmental Science Degrees at the Associate's Level
You can help reduce the environmental impact of human activity without investing many years in education. The careers in environmental science that require the least amount of schooling are technician roles. Engineering science and protection technicians can often get a job in this field with only an associate's degree in environmental science, although bachelor's degrees are common in this occupation.
Associate's degrees in environmental science are commonly offered through community colleges and can be completed in two years of full-time study versus the four years required to finish a bachelor's degree.
Beyond Earning an Environmental Science Degree
In addition to the career preparation that takes place in the classroom, developing skills for real-world environmental science work is valuable. Students interested in environmental science careers should take advantage of opportunities to develop their skills in the lab, through fieldwork experiences and through internships.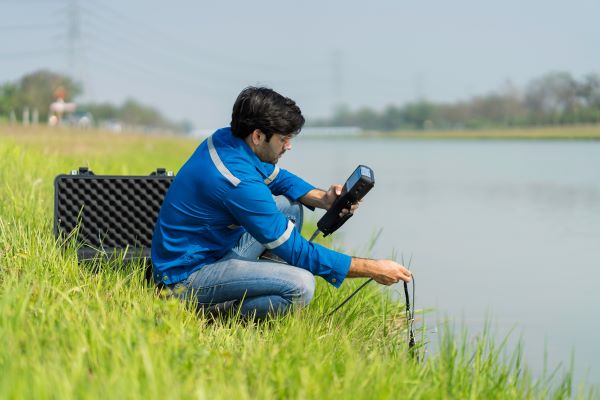 It's also a good idea to focus on developing the skills you will use in your professional life – and those aren't all technical skills. The most successful environmental science majors also possess strong communication skills, critical-thinking skills and management skills. Keep in mind that having strong speaking skills and communication skills is important for tasks like the following:
Collaborating with other scientists and professionals on research
Guiding the work of environmental science technicians in collecting samples
Coordinating with environmental restoration planners and other non-scientist specialists
Getting corporations on board with adopting more environmentally friendly industry standards
Contributing content that shares your expertise and insights to professional organizations and publications
Of course, technical skills are still important for any career in environmental science. Make it a priority, as you work toward graduation from an environmental science degree program, to conduct research in environmental science and cultivate your data analysis skills by exploring and interpreting the environmental data your experiments return. Students can often accomplish this goal by assisting professors in their research laboratories, as well as through their field experiences and internships.
What to Expect From an Environmental Science Degree
When you pursue a bachelor's degree in environmental science, be prepared to take plenty of courses in different areas of the sciences.
The Curriculum of an Undergraduate Degree in Environmental Science
What courses should environmental science majors take in college? Naturally, basic laboratory biology, chemistry and physics courses are important. Through these (and other) science courses, students will learn the methods used for the design of scientific experiments and for environmental data analysis.
Additionally, students pursuing an environmental science degree will typically study sciences like wildlife biology, the study of wild animal populations and how they act in their ecosystems, and earth science, the study of the planet's structure, biological properties and processes and history of evolution. Coursework in environmental biology and environmental chemistry focus on environmental concepts and applications in these branches of science.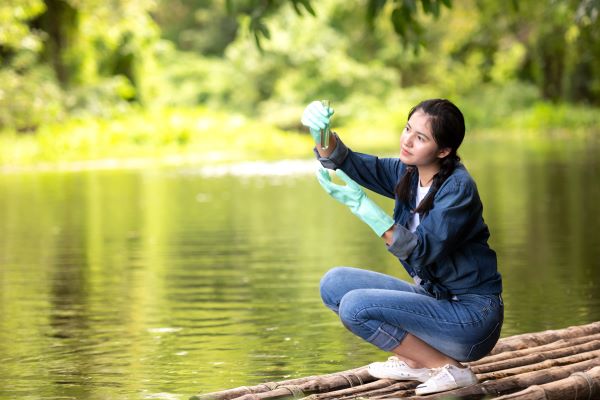 A class that teaches students the foundations of geographic information systems (GIS) is also valuable, as are studies in conservation, environmental policy, ecology and sustainability. Laboratory and fieldwork courses are essential in this degree program. Environmental science degree programs may be offered out of an institution's college of sciences (or sciences and liberal arts) or out of a more specialized school of earth science.
Environmental Engineering Degree Programs
In a bachelor's degree program in environmental evolution, science and math coursework serves as a foundation for classes in engineering design. An aspiring environmental engineer must develop the skills to design solutions – which can range from processes to facilities and equipment – and develop these plans into actionable interventions.
Some engineering schools offer a major in environmental engineering specifically, but in many instances, environmental engineering is considered a concentration within civil engineering. An environmental engineer with a civil engineering background will study the broader discipline within which environmental engineering is housed and will likely take coursework in engineering design for other areas of the built environment, including infrastructure and building construction.
If you must prepare for your environmental engineering career by pursuing the less specialized civil engineering, aim to complete a formal concentration in environmental engineering or an informal cluster of technical elective courses that pertain to environmental topics. You can also work toward becoming an environmental engineer by looking for internship and co-op opportunities with an environmental science focus, which you might find in engineering firms, consulting firms, energy companies and government organizations like the Environmental Protection Agency.
Majoring in Environmental Health
Some environmental science programs are specific to the field of environmental health. In an undergraduate degree program in environmental health, you will likely take classes in science, public health, epidemiology, sustainability and environmental and health policy, politics and economics.
Paying for a Degree in Environmental Science
Going to college is the only way to break into most environmental science careers, but earning an environmental science degree isn't cheap. If the expense of advancing your education is an obstacle for you, as it is for many students, be smart about making the most of the financial aid that is available to you.
Compare costs of tuition, fees and other expenses across institutions at both the posted "sticker price" and the price you would pay with your financial aid package. Apply for scholarships wherever you can. Remember, even "small" scholarships of a few hundred dollars can add up to big college savings.
Choosing a school that offers a good value in education and maximizing the aid that's available to you will help make your environmental science degree a more affordable investment.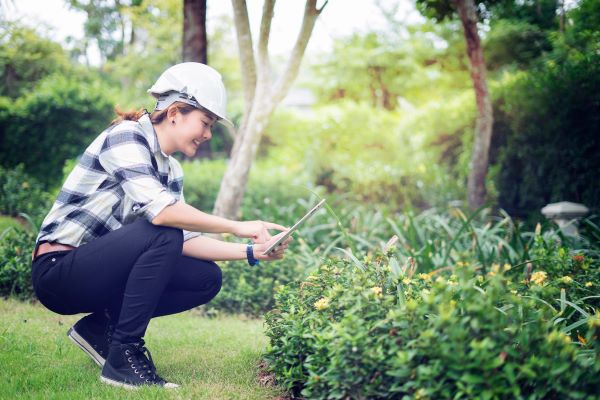 Conclusion
An environmental career offers individuals the chance to make a living while working on something they are passionate about – the betterment of the Earth's environment through conservation, remediation, sustainable practices and environmental laws and regulations. For most of these professions, an environmental science degree or a similar education is part of the career preparation needed.
While earning an environmental science degree isn't easy, it's worth the hard work and the cost. The skills and knowledge students gain through their education equip them to make a real difference in environmental conservation and preservation.
Related Resources: 
How Advanced a Degree Do I Need for a Career in Environmental Science?
What Is the Wage Potential With a Degree in Environmental Science?
What Are the Highest Paying Jobs in Environmental Science?
How Fast Can I Earn a Master's Degree in Environmental Science?
What Is the Difference Between a Degree in Environmental Science and Environmental Engineering?
What Is the Benefit of a Degree in Environmental Science vs. Environmental Design?
What Is a Bachelor's Degree in Environmental Studies?
What Can I Do With an Environmental Studies Degree?
The 20 Best Online Masters in Environmental Studies
For Further Reading: 
Top 10 Highest Paying Engineering Careers
20 Non-Law Firm Jobs with a Law Degree