"You are not here merely to make a living. You are here to enable the world to live more amply, with greater vision, and with a finer spirit of hope and achievement. You are here to enrich the world. You impoverish yourself if you forget this errand." – Woodrow Wilson
Public service is any service that members of a community can access. For centuries there has been a struggle to provide resources and utilities that are deemed necessities for people regardless of their age, income, ability to work, and mental capacities.
The earliest examples of these services go back to military defense forces and legal systems in China and ancient Egypt thousands of years ago. In the 19th century, some governments began to offer gas and water services, which led to public works like electricity and healthcare. There aren't many people today who would argue against utilities like firefighters, libraries, and basic educational services being offered to the public.
So where do you come in?
Most people have had a job they dreaded going to. Over time forcing yourself to and from labor that doesn't fulfill, you can take a heavy toll on your health and happiness. However, there's so much that you can do to improve your life and career if you're willing to work at it.
Surveys and studies of occupations that bring workers the most satisfaction consistently show jobs like those who practice teaching, firefighting, physical therapy, engineering, psychology, engineering, or work in religious organizations at the top of the satisfaction hierarchy. What these roles all share in common is that they serve others.
There are many degrees within public service. You could study clinical therapy, or fire science, public policy, social work, education, among many other disciplines.
One common misconception about public service is that those who do it are destitute. In reality, there are many areas in public service that are expected to see incredible growth over the coming years and pay workers a good median salary even at this time.
Most people want to do good in the world but also provide a level of comfort for themselves and their families. You can help yourself do both by looking at what positions you're interested in that are in public service, see which are most demanded, where they're paid highly state by state, and what factors are contributing to a higher demand for workers in these fields.
For example, the country is contending with an aging Boomer population in addition to new medical technologies and a shifting national healthcare debate. These and other trends have led to an increased expected demand for medical professionals from physical therapists to nurses, and more.
In this guide, we'll explore the various degree levels in public service, specific degrees within the sprawling field, and what we've done to help you find a program that works for you. We'll explore what you can expect to earn in various roles in public service, see where job growth is expected, and more. Throughout we'll attempt to help you decide whether one of these degrees is a good fit for your life and goals.
Before we kick things off, ask yourself, consider, and use the following as best practices whenever you're searching for a public service degree, or any degree at all:
What are some of the things you're set on accomplishing in your career? These can be as broad as building community, helping others, or as specific as job titles you want, or earnings you hope to achieve.
How does a particular program in public service help you reach these goals?
Are you a calm, giving, and patient person? Are you determined to sacrifice your time and labor for others? Are you prepared to earn less money than you might in other occupations?
Many public service workers can achieve comfortable livings. However, many live humble lives and eschew some of the creature comforts associated with American lives for years, or throughout their lives.
How do you want to assist others? You could work in urban planning, government, waste management, health care, public transportation, education, emergency services, public works like water supplies, environmental protection, among many other areas.
You don't have to know your exact role, but you should have an idea of what larger sector you'd like to be educated in. Think about your life experience and where you've felt most useful and fulfilled. How would specific degrees train you to improve these traits and experiences?
What degree level have you reached so far? Choosing among degrees you're qualified for will help you whittle down your options.
How much can you spend on a public service degree? Consider costs like travel, tuition, room, and board, and also how long you can commit to a degree daily, weekly, and in total, before you complete it.
Always choose degrees that are offered by highly rated, non-profit schools. Avoid for-profit schools with poor reputations. If you need to borrow money for school, seek out public loans over private ones.
Try to pick loans that will have low monthly payments. If you end up working in a government agency or for a non-profit, you may qualify for loan forgiveness over time. If so, and your monthly payments are low, you can save more when you pay back your student loans.
Where do you want to live and work after finishing your degree? Attending a school in person or remotely in an area you want to live and work can go a long way towards networking for local opportunities.
Do you plan to work while you attend school? How does a degree program facilitate doing so?
Do you want to attend school full-time, part-time, online, on-campus, or in a mixture of traditional and distance studies?
What do you need to improve on personally and professionally? How can a specific degree program and living situation help you address your weaknesses?
This is just a taste of what you should ask yourself and decide when looking for a degree in public service. It can be helpful to write answers to these out, along with anything that pertains to you that is missing here, for any school or program you're looking at.
Let's move on to some of the personal development aspects of a public service degree:
Public Service Degrees Enhance and Demand Your:
Patience
Persistence
Sense of Self and Others
Understanding of Larger Systems
Fulfillment
Communication Skills
Discipline
How Can We Help You Find the Best Public Service Degree for You?
At Degree Query we've worked diligently to help you go from researching and teaching yourself about your interests through finding structured learning environments and programs that work for you.
In our efforts we've ranked degrees and jobs. We've looked at trends in employment, earnings, and where there are burgeoning opportunities. We've answered common questions about a host of topics, and written guides like this. Some of the content we've written about that covers Public Service and degrees in its many subsets includes the following:
Rankings
Frequently Asked Questions and Guides
Let's poke around the levels of public service degrees:
What are the Different Levels of Public Service Degrees?
One attractive aspect of public service is there are so many different ways to begin a career in it. Unlike other fields that will always require a Bachelor's or Master's degree to start your career, public service can start with a certification, on-the-job training, or traditional degrees:
Certificate and Diplomas in Public Service
These are great options if you want to complete a degree program quickly and get to work. You might be able to earn a certification in fire science, as a building inspector, or emergency medical technician in less than a year before you can begin working. You'll likely need more training, but this can start your career path at a lower price point than more advanced degrees. Some of these programs may require a high school diploma or GED. They're an excellent option for people who are working in a field already and want to gain a credential to expand their duties and earning power.
Associates in Public Service
These two-year programs involve some general education credits in areas like math, English, and science. They're a great way to build towards a four-year degree at a lower price point because many of these programs are offered from community or junior colleges that charge less. You'll also often be able to find these degrees online.
Bachelors in Public Service
A Bachelor's in a public service discipline is the standard education you'll likely be expected to reach (unless you want to work as a firefighter, police officer, or utility technician, which have their own training requirements). These four-year degrees can qualify you for many entry-level positions in government, counseling or therapy, journalism, communications, economics, and more.
[GRAPHIC 5: Diploma. "What degree should you reach? While the typical entry-level education for most public service positions is a Bachelor's degree, a Master's will qualify you for supervisory positions that pay more and can offer better job security."]
Masters in Public Service
Here you'll have an opportunity to earn a degree like a Master of Business Administration, Master of Public Administration or Public Policy, or a Master of Social Work. These degrees can qualify you for most public service roles. You'll likely be in a supervisory position, or on track to earn one through your career. These degrees take 1.5-2-years to complete and often require an internship or capstone project that demonstrates what you've learned through working on a real problem in your field.
Doctorates in Public Service
These are the terminal degrees in public service. They might take the form of a Doctor of Social Work, a Ph.D. in Health Policy, Ph.D. in Economics, or Doctor of Public Policy or Public Administration. You can begin these programs after completing a Bachelor's or Master's degree, but it will likely take longer if you only have your Bachelor's. In general, these degrees take 3-5 years to complete. Students will spend significant time working on their dissertation, thesis, or major project that represents an original contribution to the field they're studying.
Now let's explore some of the different areas within public service:
What are the Different Kinds of Public Service Degrees?
Education
You might want to work as a teacher at an elementary, secondary, or high school. Or perhaps you want to work as a professor at a college. Regardless, you'll need at least a Bachelor's degree in education, and likely a Master's depending on where you want to teach and at what level. Teachers need teaching licenses that correspond to the state they're teaching in as well.
Social Work
While there are Bachelor's programs, most social workers need to earn a Master's to obtain professional licensure. In these programs, you'll choose between clinical, policy, or administrative, among other specializations. You'll take courses on and study human behavior, social welfare, research, therapeutic methods, cultural diversity and differences, medicine, and more.
Criminal Justice
[GRAPHIC 7: Money. "If money is a concern, consider the following: California teachers and prison medical staff make far more than any other state, public transit workers in big cities enjoy high pay and strong job security, and many public service jobs have strong unions that advocate for higher wages and better working conditions."]
Emergency Service Management
There are Bachelor's degree options in Emergency Service Management, Homeland Security, and related disciplines. You'll study how government agencies different levels prepare for and prevent disasters, review emergency plans, coordinate various departments, manages and applies for funding, and much more. Most of these workers are employed by local or state governments.
Public Administration or Policy
Here you'll study to work for government agencies, politicians, attorneys, or in lobbying or advocacy. Entry-level positions might require a degree in public relations or communications, while advanced roles could require a Master's degree in Public Administration or Policy.
Economics
Studying economics can help you get a job advising or forming public policy, or work with a non-profit to make sure they're operating sustainably. Bachelor's degrees are generally accepted as an entry-level credential for these roles. Studying economics can also be a way into international relations or diplomacy work.
Public Service Degrees in Conclusion
Public service represents a host of degrees and occupations. What connects all its threads is the determination to make a positive change in communities and the world at large. There are many ways into public service, and we hope this guide has helped you find at least one pathway that works for you.
Before we go, let's look at some of the earnings you can expect after graduating with a degree in public service. The following information was gathered from the United States Bureau of Labor Statistics.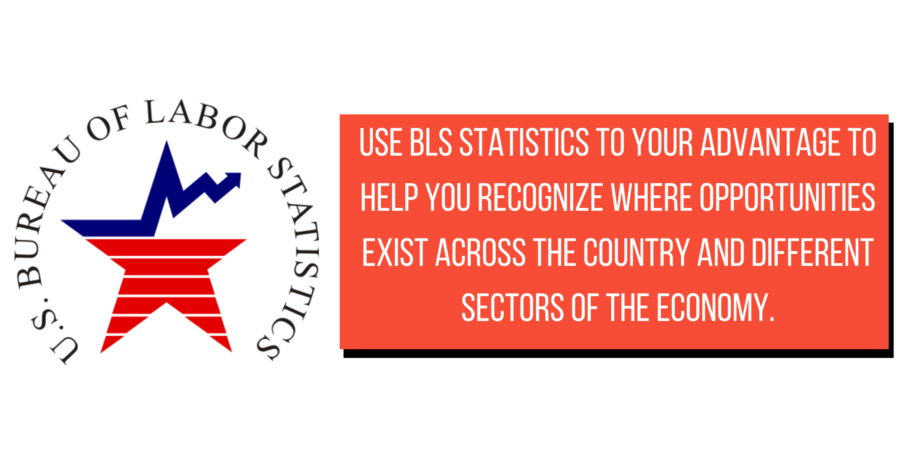 For people who are interested in resources and current information about public policy, and policymakers— which can be useful in determining employment and earnings trends, go here.
Here's an overview of positions BLS defines as community and social occupations.
Psychologists earned a 2018 median annual pay of $79,010. Most psychologists have doctoral degree, while psychotherapists are able to practice after earning graduate degrees.
There were 181,700 of these jobs in 2018. That total is predicted to go up by 14% between 2018-28, creating 26,100 new jobs.
Conversely, if you want to enter a counseling position after earning a Bachelor's degree , Substance Abuse, Behavioral Disorder, and Mental Health Counselors earned a median annual salary of $44,360 in 2018.
There were 304,500 of these positions in 2018. This was expected to go up by 22% between 2018-28, leading to 68,500 new jobs.
Marriage and Family Therapists earned a median annual salary of $50,090 in 2018. Most people earn a Master's degree to enter these positions.
There were 55,300 of these jobs in 2018. BLS expects an increase of 22% between 2018-28, creating 12,300 new jobs.
School and Career Counselors had a 2018 median wage of $56,310. People generally needed a Master's degree to be in these positions.
In 2018 there were 324,500 people working in these jobs. That was expected to grow by 8% between 2018-28, adding 27,200 roles in the field.
Firefighters earned $49,620 as their 2018 median pay. They typically need a high school diploma, emergency medical services training, and ongoing training at a fire academy.
There were 332,400 of these roles in 2018. This was predicted to go up by 5% between 2018-28, creating 17,600 new jobs.
Police officers and detectives earned $63,380 as a median annual pay in 2018. Different departments may require a high school diploma or college degree, in addition to graduating from a police academy.
There were 808,700 police officers and detectives in 2018. This was predicted to increase by 5%, creating 37,500 new jobs.
High school teachers earned a 2018 median pay of $60,320 annually. The typical entry-level education for these roles was a Bachelor's degree, but teachers who want a long-term career in education should consider a Master's degree.
There were 1,072,500 of these roles in 2018. This was expected to rise by 4%, creating 38,200 new jobs.
Health Educators and Community Health Workers earned $46,080 in 2018 median annual pay. You'll likely need at least a Bachelor's degree and perhaps a Certified Health Education Specialist (CHES) credential.
There were 123,800 of these jobs in 2018, which was expected to go up by 11%, equaling 14,100 new jobs.
Obviously these are just some of the positions you could qualify for with one of the many degrees in public service.
Remember to reach out to any programs you're interested in to ask questions and find out what you can do to better your chances of being accepted. Opening communication with support service staff can be invaluable, and you'll likely find people eager to help you in your search for a degree or entry into a training program.
We hope you've found this guide engaging and informative. With some dedication, research, and hard work you can begin a career that creates real utility in the world and many peoples' lives.