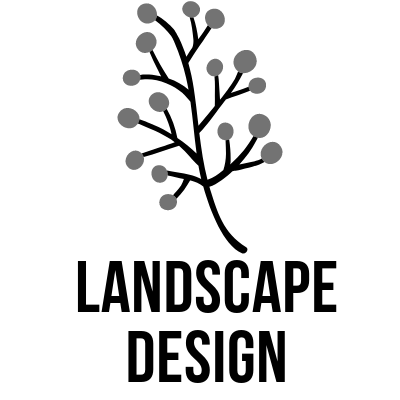 Let me guess, you're the type that likes to think through how things ought to be. You're detail oriented, and notice how small details about a park, or the main street of a town, or even a back yard contribute to the whole experience. You're also good at dealing with the big picture, and see areas that can be grouped together, paths that can be streamlined, and through to the heart of what needs to change in a given setting.
If that sounds like you, you may be interested in a selection of degrees related to best using space to support human well being and practical initiatives. The degrees we're looking at today are urban planning (town and country planning in the U.K.) and landscape design. While the scope of these degrees may seem quite wide, there's a central thread to education in these two fields, and a number of overlap in courses. Additionally, landscape design tends to be offered at lower degree levels, and urban planning at higher degree levels.
We've covered a wide range of degree types here at DegreeQuery, but few as unique and relatively "uncovered" elsewhere online as urban planning and landscape design. Want to learn what you can do with these degrees? Be sure to flip through our guide below.
Table of Contents
Don't see what you're looking for? Be sure to check out DegreeQuery resources on related topics below:
What Urban Planning and Landscape Design Degrees Are Available?

While neither urban planning nor landscape design degrees are available at all degree levels, landscape design is available at the associates and bachelor's level, while urban planning is offered in more advanced degrees.
At the associates level landscape design degrees are offered in several hundred community colleges across the nation. These degrees require 60 credit hours for completion, and are typically completed in around 2 years of full-time study.
Landscape design degrees are unique in that they provide a depth of study that not many think of when they think of "landscaping." Courses commonly required within a landscape design degree include:
Computer Assisted Design (CAD) Courses
Soil Fertility Courses
Plant Identification Courses
Architecture of Landscapes Courses
Diseases and Health in Plants Courses
Insect Pest Courses
Courses on Ornamental Horticulture
Among Others
Additionally, students at both the associates and bachelor's level are required to complete general education courses. These courses are meant to ensure that graduates have been exposed to courses in a range of topics that college graduates are expected to be competent in.
At both the associates and bachelor's levels, general education courses typically consist of the following:
English Literature and Composition Courses
Natural Science Courses
Social Science Courses
Humanities Courses
Mathematics Courses
Foreign Language Courses
Arts Courses
Physical Education Courses
And More
At the bachelor's-level, students can begin to delve deeper into individual areas of landscape design. Additionally, heightened scientific understanding that underlays landscape design leads many bachelor's-level programs to label themselves bachelor's in landscape architecture.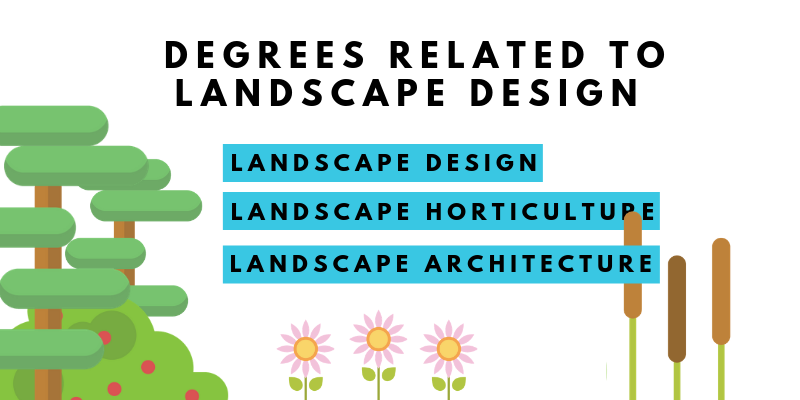 Major courses required in a bachelor's in landscape architecture degree include the following:
Intro to Landscape Architecture
Architectural Design
Site Analysis
Plant Design
Landscape Architecture Construction
Architectural History
Urban Design Studio
Advanced Design Components
Landscape Architecture Management
Senior Capstone Project
Internships
At the master's level, students can begin to broaden their scope to some degree by endeavoring upon degrees in urban planning. In the United Kingdom urban planning is known as town and country planning, and is available largely at a bachelor's level.
Master's in urban planning degrees are multidisciplinary degrees that are often housed in schools of architecture or dedicated schools for urban planning. While there are a range of specializations that are available in many master's in urban planning degrees, some of the most common courses offered include:
Intro to GIS and City Planning
Introduction to Planning and Environmental Law
Housing Market and Land Economics
Land Use And Transportation Planning
Urban Transportation Policy
Project Analysis
Urban Form and Design
Sustainable Communities
Urban Informatics and Analytics
Planning Theory
Health in Cities
Electives

Additionally, some students may choose to specialize in one area of urban planning at the master's level. Some common concentration areas include:
Urban Planning Theory
Planning for the Environment
Development of Neighborhoods and Housing
International Urban planning
Urban Development and Real Estate
Analytics for Urban Planning
Infrastructure Planning and Transportation
Urban Design
Additional degree types that cover related subject matter also include:
Master's in City Planning
Master's in Regional Planning
And Master's in Urban Design
At the doctoral level, the most common degree in the field is that of a doctor of philosophy (Ph.D.) in urban planning. Ph.D. degrees are research doctorates, which means that two aims of this degree type are (1) to prepare future college instructors, and (2) to support environments in which students can complete their own research. Research of doctoral candidates typically comes in the form of a dissertation, or a publishable (in theory) several hundred page research document. Once Ph.D. students have taken a comprehensive exam on the courses they have taken and defended their dissertation in front of peers they will gain their degree.
Can I Gain an Urban Planning and Landscape Design Degree Online?
Though you may feel that landscape architecture happens outside, learning basic theories, tools, and frameworks can happen anywhere. This is to say that landscape architecture degrees are certainly offered online. With this said, some are hybrid programs that require some in-person meetups or lab courses.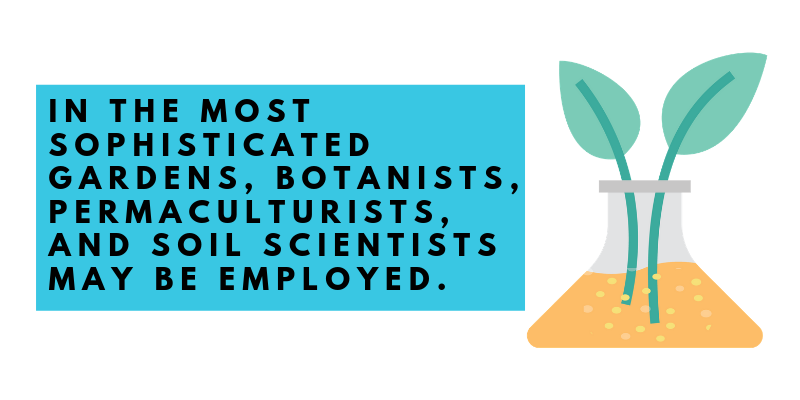 At the bachelor's through doctoral levels, urban planning degrees are regularly offered online. Though many of the top programs do promote hands-on learning through internships and research projects.
All of this is to say, with landscape design and urban planning, you have options!
But students should be aware that just because degree programs are offered online, this doesn't mean that online is the best option for them. Yes, millions of students have successfully gained a degree online. But the process works better for some students than others.
Some of the key things to consider when discerning whether to pursue an online or in-person degree are listed below:
Pros of an online education
Programs are flexible and built for adult learners
No need to move or quit your job
Same degree as in-person
Typically fees are lower online
Cons of an online education
Online degrees require you to be more of a self starter
It's harder to get to know classmates and professors online
Less access to networking events
Internships are almost always in-person
Less access to research and support services
What Can I Do With a Degree in Urban Planning and Landscape Design?
Yes, we've built a guide about two separate types of degrees. They do, however, share many of the same underlying disciplines, draw on the same mentalities, and are offered at different degree levels. Landscape architecture is essentially a subset of urban design.
With that in mind, let's look at some of most common career paths available to gradutes of these two degree types, starting with landscape architecture.
Landscape architects work for large land holders, parks and recreation departments, and as owners of their own business. They likely will build up a specialization within one region or one type of landscaping and may be employed on a wide range of projects.
At the smaller end, landscape architects may work to provide a concept, design, and implementation of a design project encompassing one yard. At the larger end, landscape architects may be employed to provide designs for an entire urban center, or university, or office park.
Some of the major toolsets of landscape architects include knowledge of computer assisted design, surveying tools, landscaping equipment, and local or transplantable flora. While landscape architect "gigs" can range from small to massive, the average salary for this role is presently $60,886.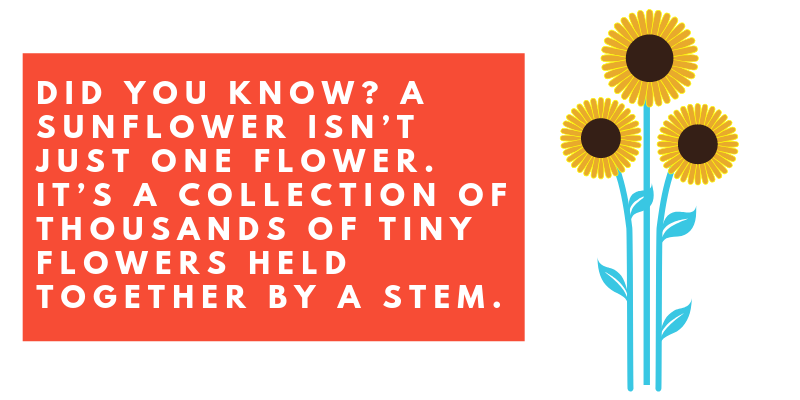 Surveyors work in a variety of settings, many outside of landscape and urban planning applications. With that said, surveyors with advanced knowledge of landscape planning and architecture are in high demand within this sector of surveying.
Common tools that surveyors need to know how to operate include computer assisted design (CAD) tools, surveying tools like geographic information systems (GIS)-based tools, as well as the ability to use tools for taking data on soil and environmental measures.
While surveyors may earn a good bit more in their own businesses or locations with a shortage, the average salary for surveyors is presently $67,513.


City planners work for municipal, state, and federal governmental agencies as well as in think tanks and research settings. Related urban planning roles may work in private industry, for think tanks, in research settings, or for universities.
The role of city planners varied, and common tasks may include the ordering and interpreting of surveys and reports, communicating with the public, planning and overseeing design projects, and applying for grants.
City planners may be in charge of a particular type of planning, say parks or green space, or they may be in charge of a neighborhood or region. In research settings, city planners may construct elaborate and audacious plans for restructuring or cities, modes of transportation and recreational facilities.
While senior leadership in city planning roles can make substantially more, the average salary for city planners nationwide is presently $63,282.
City or urban design specialists focus on the visual and functional design of elements that play a key role in urban design. Where urban or city designers may push for a policy change, city or urban designers may come up with the actual plans for how a mode of transportation or new street layout, or green space could be laid out.


Tools used by this role include advanced knowledge of lidar and GIS technologies, knowledge of computer assisted design (CAD) technologies, and a knowledge of materials and construction methods related to whatever is being designed.
While salaries range depending on years of experience, location, and education, the average salary for urban designers is presently $80,000.
Don't see what you're looking for? Be sure to check out DegreeQuery resources on related topics below: